Our local vintners have upped the ante this fall and found many creative ways to enhance visitors' wine tasting experience when visiting the Finger Lakes. You know what makes wine even better? Chocolate…or cheese… or s'mores. Is your mouth watering yet?
Here are some of our favorite places to sip and savor this fall.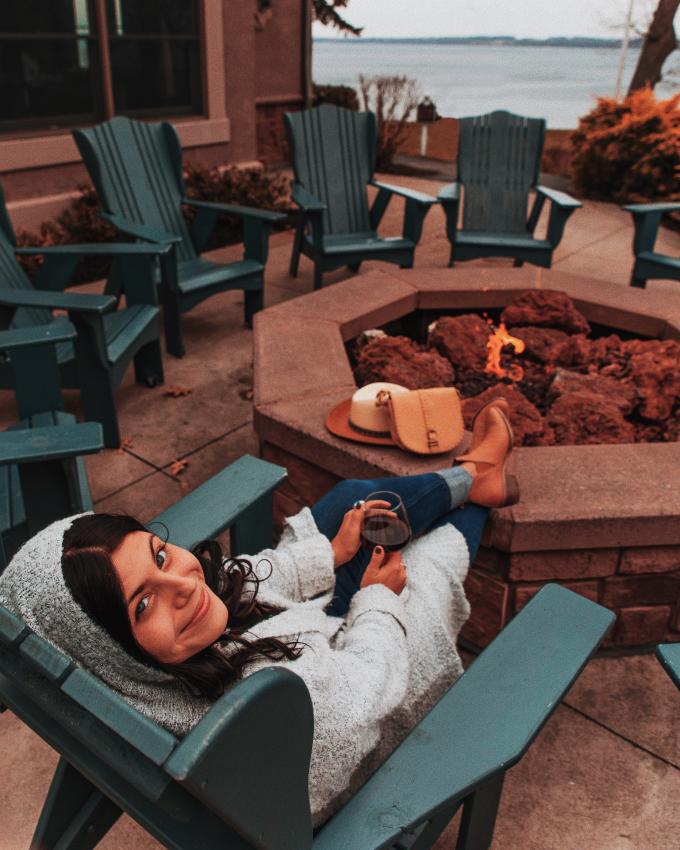 Belhurst Castle and Winery
A visit to this historic castle on the banks of Seneca Lake offers many sweet and savory options for your wine tasting experience. Choose from a Wine + Chocolate or Wine + Cheese flight to fully immerse yourself in the Finger Lakes wine. Looking for even more? With a rotating menu, Belhurst's Food and Wine Pairing Dinner offers multiple courses. Teaser: in September, course three is Lobster Tostada!
BONUS: Belhurst is also offering Beer and Cider Pairings! It's a brand new four-course pairing that features its Mabel's Craft Beer and Hard Cider. Loaded potato skins and Honey Blonde craft beer is just one example of the delicious combinations you can anticipate.
Billsboro Winery
Just down the road, Billsboro Winery is offering a special wine and chocolate pairing handmade by local chocolatier, Cary Becraft of CaryMo Chocolate. Surrounded by century old walnut trees, terraced fields, and a deep wooded ravine, Billsboro's oasis cannot be missed!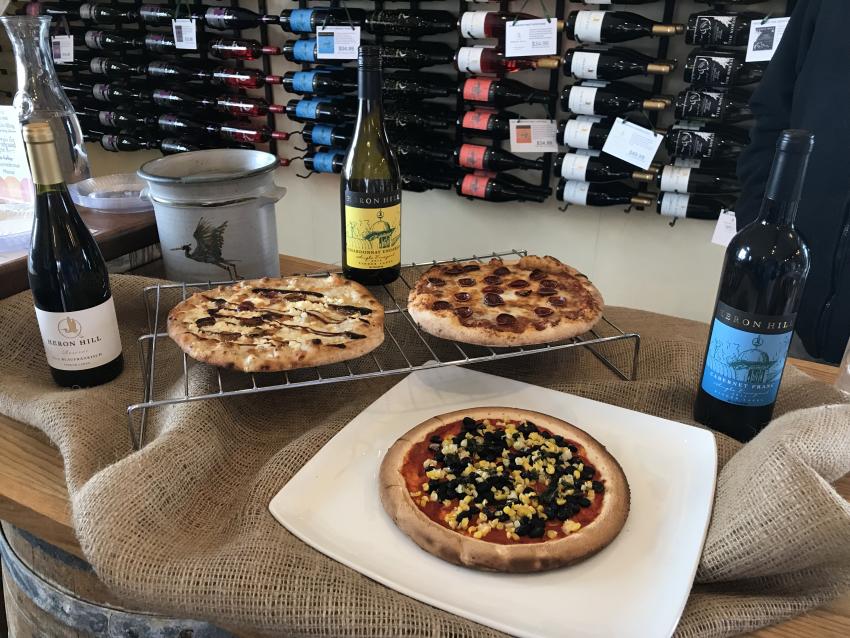 Heron Hill Tasting Room on Canandaigua Lake
While not *technically* a pairing, there is nothing more classic to pair with a glass of wine than pizza! For a limited time, Heron Hill is offering wood-fired pizzas on Saturday evenings through September 26. Perfectly paired with the return of 2017 Ingle Vineyard Chosen Spot and 2017 Ingle Vineyard Cabernet Franc, consider your Saturday night planned!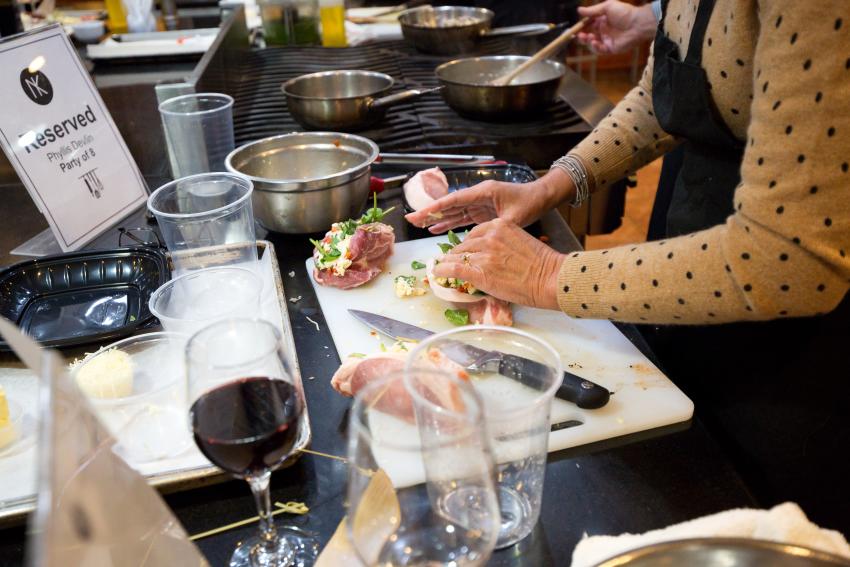 New York Kitchen
Looking to be involved with your food and wine pairing from start to finish? Then you'll want to experience the hands-on classes offered at New York Kitchen! New classes are constantly being added, but with options such as wine & pasta pairings and funky, flavorful food & wine pairings, you'll be creating outside of the box!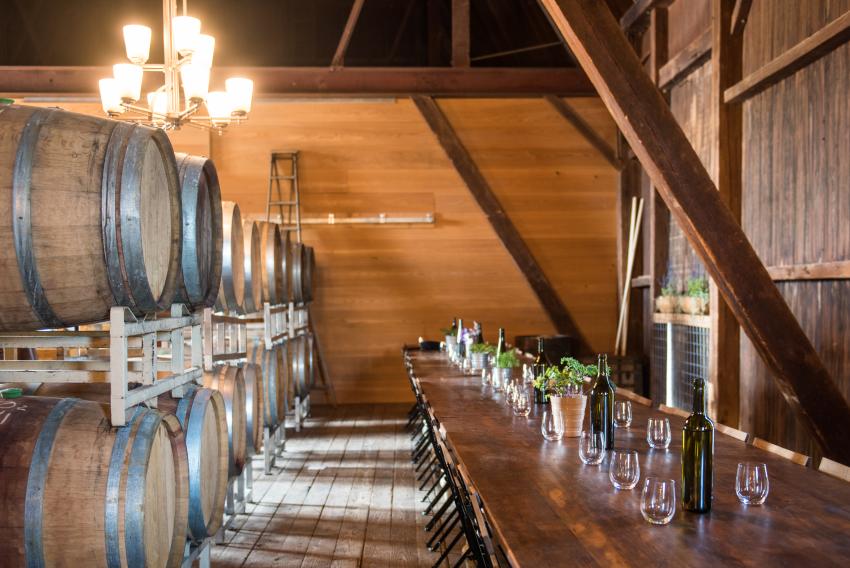 Ravines Wine Cellars
Named one of Food & Wine Magazine's Top Winery Kitchens in 2018, The Ravinous Kitchen Experiences should be a required stop during your wine adventure! Keep it casual, yet elevated, with The Tasting Table, indulge in the elaborate Ravinous Table or enjoy small plates with Seasonal Tastes. Find the pairing perfect for you!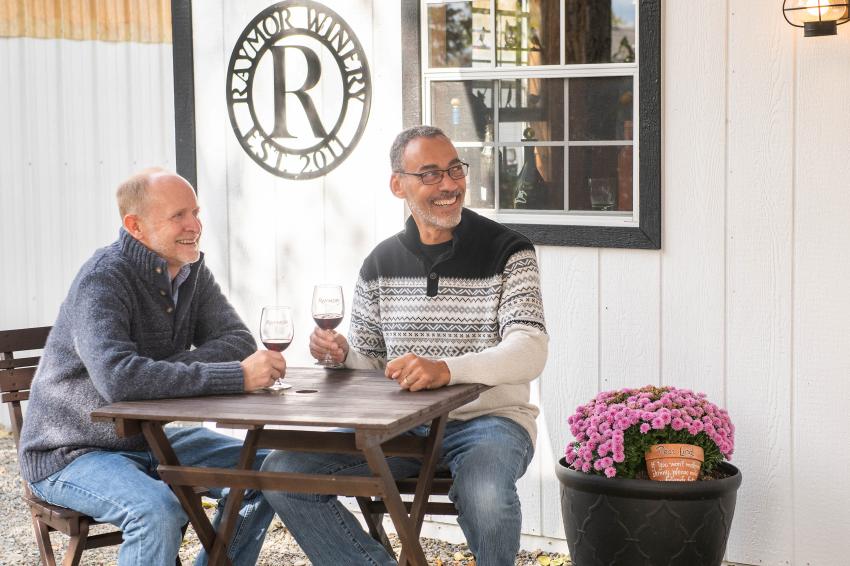 Raymor Estate Cellars
Wine, pizza, and s'mores just for you and your crew? Yes, it's true! We can't help but rhyme thinking about this fun option! Winemaker Herb Raymor will give you a behind-the-scenes look at the history and details of the wine and grapes used to make the wines, ciders, and fusions you'll try!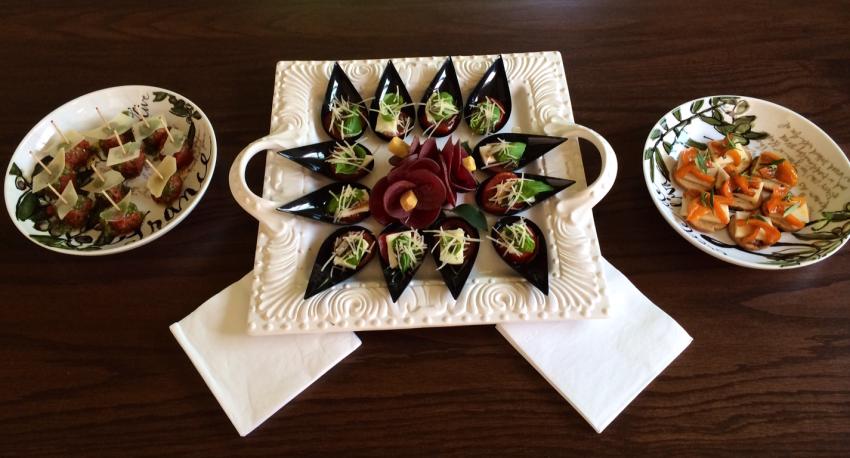 Song Hill Winery
Song Hill's Fall Wine Dinner in October is just the ticket for those looking for a 5-course food and wine pairing. Yes – 5 courses! From an aperitif in the vineyard to caramel apple pie with a special final sampling of the sold out 2016 Riesling Spumante, you'll fall in love with one of our newest tasting rooms!
Which one will you be trying first? Tag us @VisitFLX so we can follow along!