Gardens are a special treat around the Finger Lakes in the summer (and fall and spring). 
The neat thing about gardens is that the experience can change based on the company you keep. There's a different mood and mission when you stroll a garden solo or as a hand-in-hand walk under the moonlight, or as a family on a nature adventure. 
Sonnenberg Gardens and Mansion State Historic Park in Canandaigua has gardens for all these walks of life.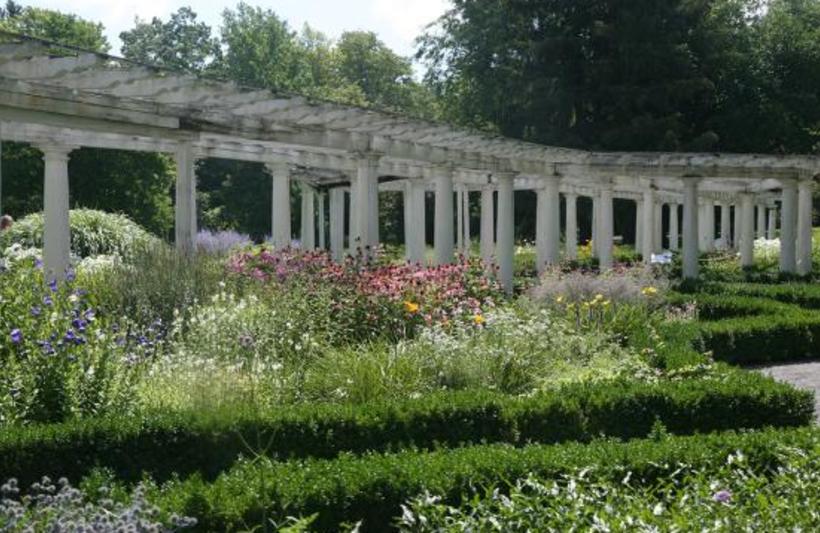 On July 26, Sonnenberg is hosting Family Fun Day. The gardens are gearing up for an afternoon of history, science, fun, and flowers.  Your family can time-travel back to experience early 20th century horse-drawn carriage rides and lawn games, then return to the 21st century and geo-cache your way through this 9-acre estate.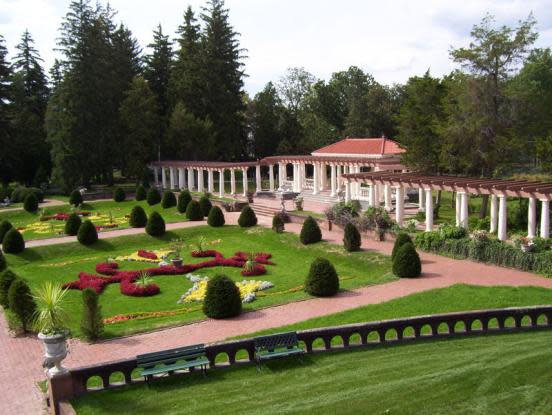 Family Fun Day, which runs 1 to 4 p.m., is new to Sonnenberg's summer line-up. And, the event also includes access to Sonnenberg's mansion.
Here are some of the featured activities throughout the park!
Horse drawn carriage rides 2-4 p.m.
Geocaching 1-4 p.m.

Historic 19th century lawn games (Croquet, hoop & stick, I have a basket,1-4 p.m.
Greenhouse scavenger hunt and family activity booklet 1-4 p.m.
Japanese Garden
Matcha (Japanese green tea) samples provided by the Rochester Japanese Association, 1-4 p.m.
Origami, 1:30 – 2:30 p.m.
Italian Garden
Wine tasting with Finger Lakes Wine Center, Treleavan Wines, and Heron Hill Winery, 1 – 4 p.m.
Mansion Carriage Stop
Food and drink available for purchase from the Finger Lakes Food Cart, 1-4 p.m.

Old Fashioned Garden
Tussie mussies (small Victorian hand bouquets), 1-2:30 p.m.
Ikebana (Japanese flower arranging), 2:45 p.m.

Rock Garden
Rock and mineral show with Bill Lesniak from the Wayne County Rock and Gem Club, 1 – 4 p.m.
Admission for the event will be at the door from 1-4 p.m. and will feature a half price admission special of $6/adults, $5/seniors (60+), $3/students (13-17 years and college w/ ID), 50 cents/children (4-12) and free for children 3 and under. See Sonnenberg's website at www.sonnenberg.org for more details.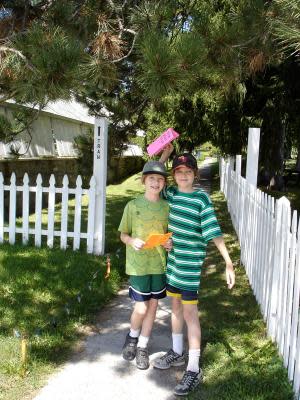 You'll hear more from me about Ontario County's garden experience in a future blog, but in the meantime, I wanted to make sure that you made the most of this great event!
Here's a bit more about Sonnenberg, just in case you can't make it this time, I guarantee it's something you'll want to put in your itinerary for the future. 
Sonnenberg Gardens & Mansion State Historic Park is one of America's longest surviving estates from the Victorian Era. The elegant Queen Anne-style mansion was built in 1887 in Canandaigua by New York City financier Frederick Ferris Thompson, and his wife, Mary Clark Thompson, as a summer home. Between 1901 and 1920, the widowed Mrs. Thompson and her staff created the nine formal gardens seen today.
The grounds are open to the public from May 1 through October 31 each year.