Parties for hosting? Marshmallows for toasting? Caroling out in the snow? Scary ghost stories and tales of the glories of Christmases long, long ago?
Yes to all that and more because it's the most wonderful time of the year! The snowy season is upon us, and with it comes plenty of friends, family and fun. That also means it's time to break out the thinking cap for some new, creative presents—and we know just what you need to put a little local flavor into your gift-giving game. So long, socks! See ya, shirts! Because …
Without any further ado,
We would like to present to you,
Finger Lakes presents in 12 simple segments,
To make you and your crew happy, too.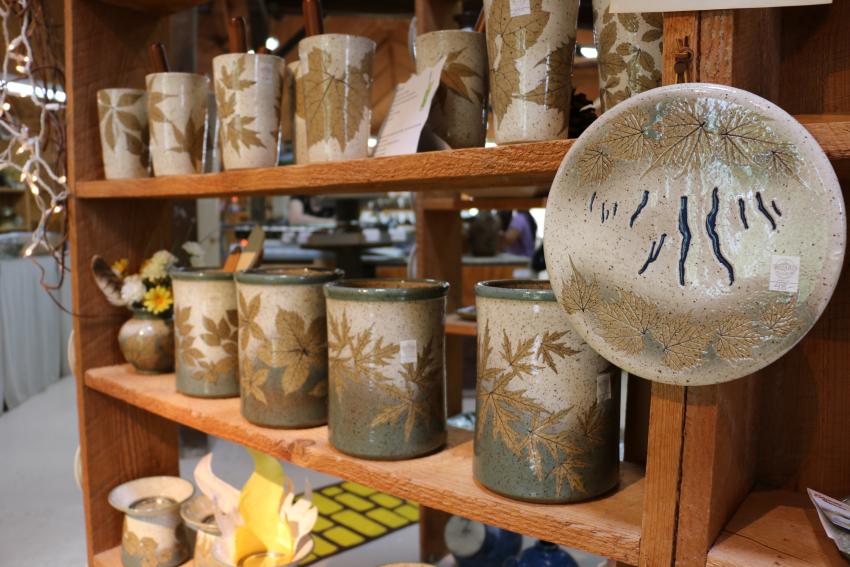 #1. Bristoleaf Pottery from Wizard of Clay Pottery
We're off to see the Wizard,
The wonderful Wizard of Clay,
With a gift such as this with a Finger Lakes twist,
It's bound to get used every day!
The only thing better than locally made pottery is locally made pottery crafted by a wizard. Their crystalline glazed Bristoleaf patterns are a charming gift that won't be forgotten anytime soon.
---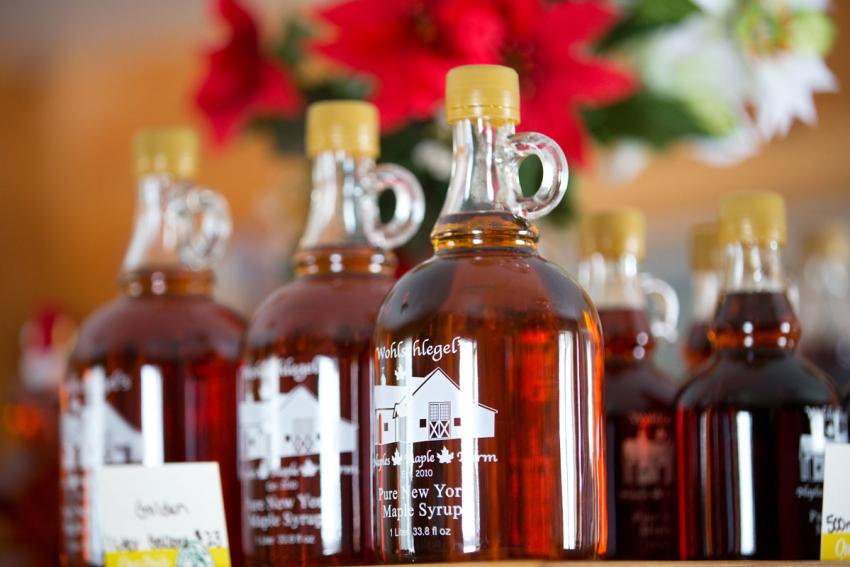 #2. Sauces and Syrups from Wohlschlegel's Naples Maple Farm
Searching for regional staples?
Focus your quest on near Naples,
Flavors you'll find that are simply divine,
The product of Wohlschlegel's maples.
Any sweet tooth will love this family-owned farm that sits right in the heart of the Finger Lakes. With products such as "Fire in the Bush" dipping sauce, Bourbon Barrel-aged maple syrup, and raspberry maple cream spread, you'll make many a happy camper with this sweet sugar rush.
---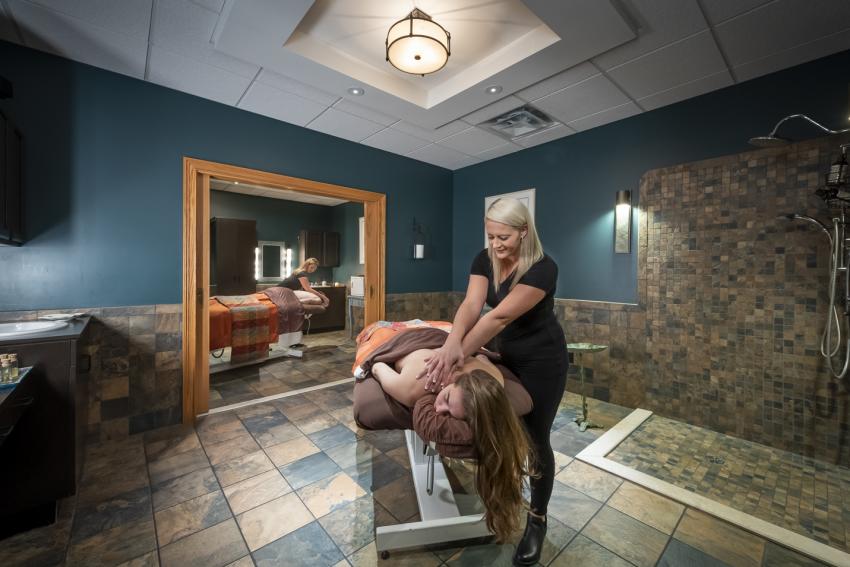 For people whose "me time" is lacking,
And days that are busy and taxing,
Help with the stress and give them a rest,
With some time at the spa for relaxing.
After a long, strenuous week, there's nothing better than laying back and letting the tension roll away at the local spa. Whether it's a massage, body scrub or warm wrap treatment, it's all but guaranteed that whoever you get this for will thank you sooner than later.
---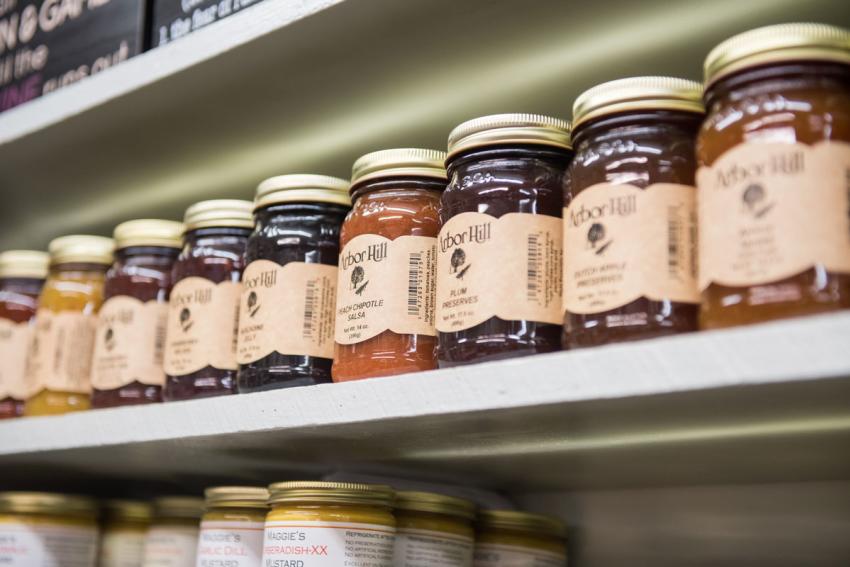 #4. Wines, Jellies and More from Arbor Hill Grapery & Winery
For those that think grape is a thrill,
Here's a gift that you must fulfill,
From jellies and jams to wines that are grand,
Definitely Arbor Hill.
Award-winning wines and great-tasting grape products fill this Naples mainstay. They offer plenty of locally made jellies, dressings and jams, as well as wine tastings and events for the experience seekers in your life.
---
#5. Passports! Canandaigua Lake Wine Trail and ROC/FLX Craft Beverage Trail
Really, there's no better time,
To deliver a gift filled with wine (or beer, cider or spirits),
Travel the land as part of the plan,
There's no doubt, you'll be on cloud nine.
For the craft beverage enthusiasts in your life, look no further. There's no better way to take in the Finger Lakes craft beverage scene than through this delicious gift. Not to mention, at $15 and $20 respectively, these might be the steals of the season.
---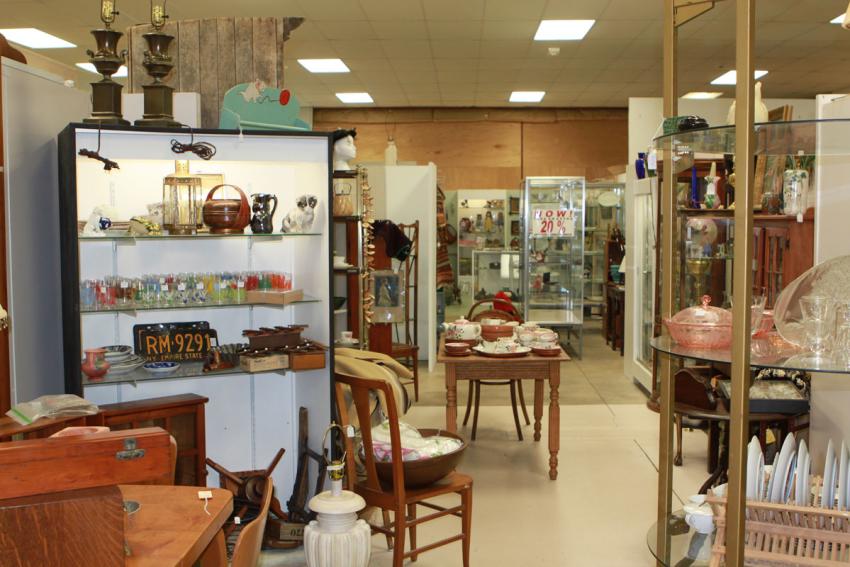 #6. Antiques from Bloomfield's Antique Country Mile
Gift-giving shouldn't be bleak,
A chance to find something unique,
There's plenty in store and oh so much more,
Just look for a special antique.
You may not know it, but there's an antiques mecca in Bloomfield, NY, and this country mile's shops represent more than 175 dealers. The forecast for finding something unique is hovering right around 100%.
---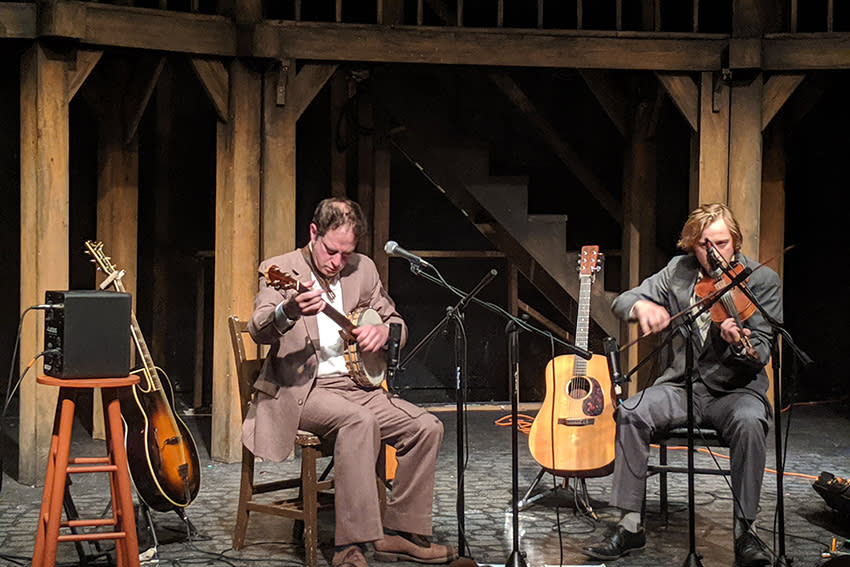 #.7 Tickets to the Bristol Valley Theater
Songs and actions and faces,
Transport you to different places,
As the show wraps, everyone claps,
A moment that simply amazes.
Top-notch talent with small-town charm is exactly the ethos of the Finger Lakes' premier professional theater. Concerts, theater and family events round out the calendar here, making it a perfectly dramatic gift.
---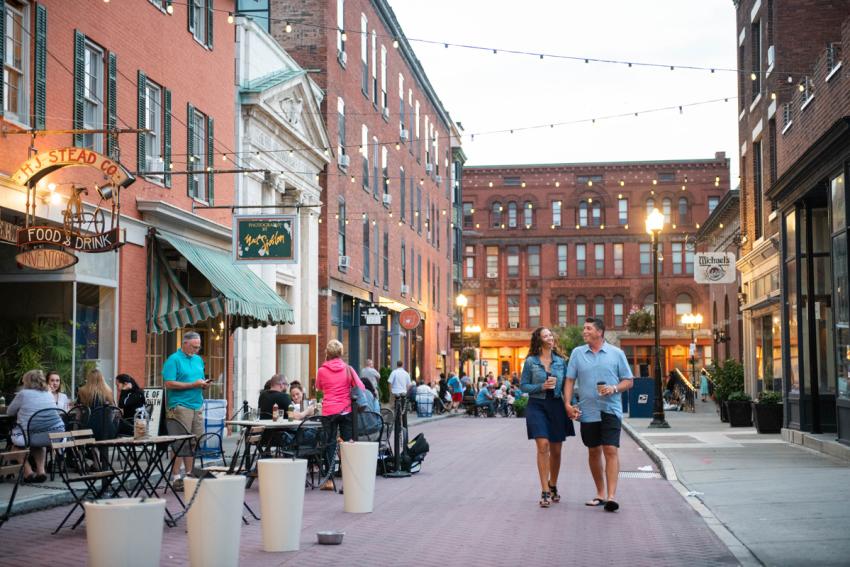 #8. Geneva Night Out
It's time for a night on the town,
So bust a move and get down,
Make it a winner and start with some dinner,
There's plenty of options around.
Sometimes the best gift is to let loose, and downtown Geneva has all the right ingredients for a fun evening out. Historic architecture will surround you as you make your way through the shops, bars and restaurants that line Linden Street.
---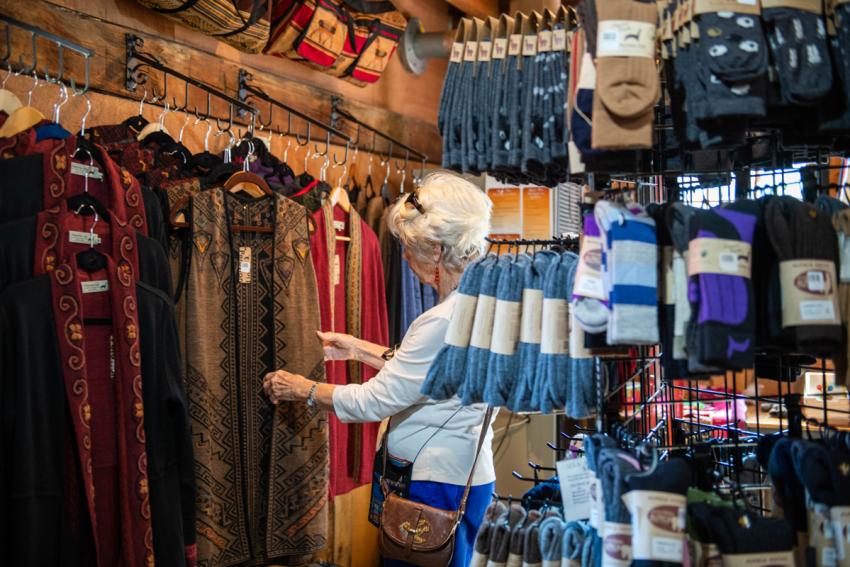 #9. Alpaca Goods from Lazy Acre Alpacas
You—a mover and shaker,
Look for a great boredom breaker,
Done with the stuffy, it's time for the fluffy,
Grab gifts from this Lazy Acre.
Here's one thing we bet your friends and family don't have—alpacas! Or, more accurately, alpaca products. Their fine, highly prized fiber is on display at their gift store, but if the friendly animals are more your style, just stop in to say hi to the heard.
---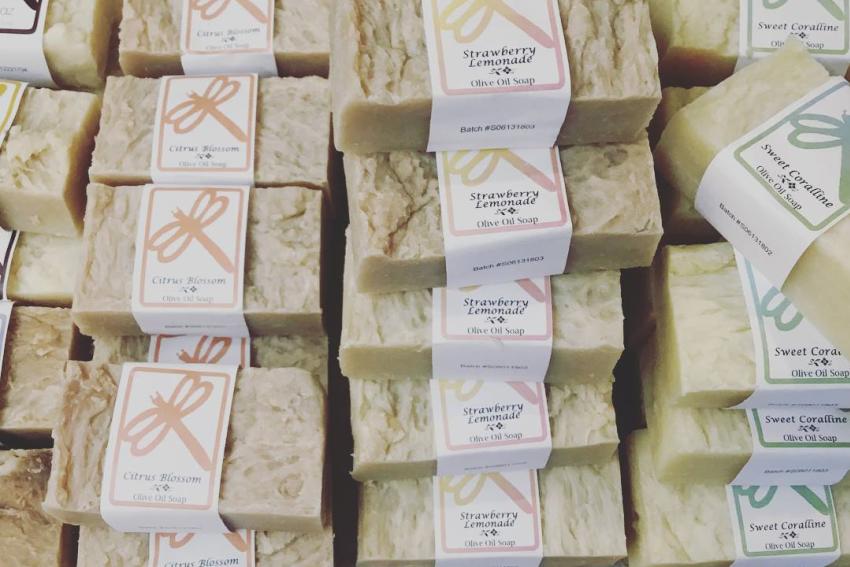 #10. Local Soap from Wick-edly Sent Soap & Candle Co.

Looking for money well spent?
With thoughtful and tasteful intent?
The key is this soap and candles we hope,
You purchase from Wick-edly Sent.
Sea salts, bath bombs and perfumes—if these aren't the perfect pampering gifts, we don't know what is. The best part? They're all made fresh on site. There's no going wrong with Wick-edly.
---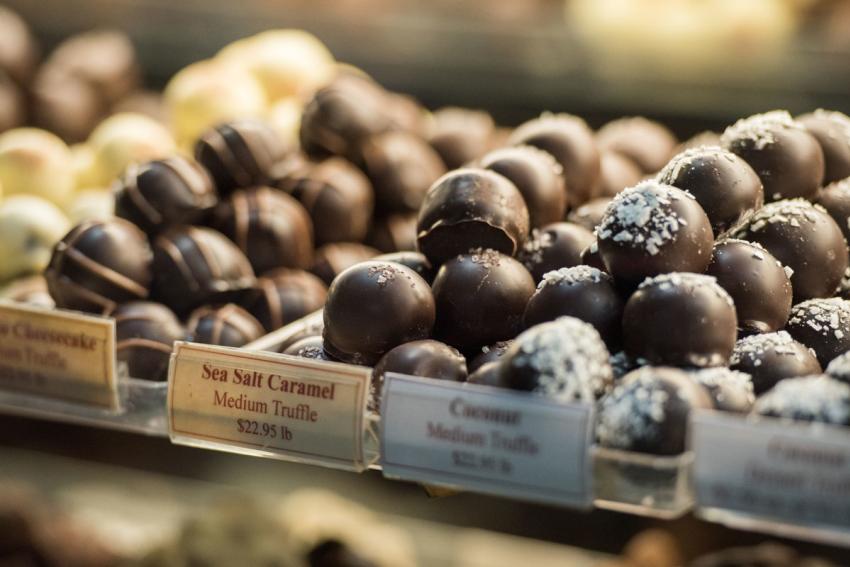 #11. Chocolate from Sweet Expressions
If you're going for loving and sweet,
Look no further than this tasty treat,
We must make mention of these Sweet Expressions,
For chocolate you will not defeat.
This sweet spot has been making custom chocolates for more than 20 years, so it's safe to say they've got the goods. If it's a personal touch you're after, you're in luck! Sweet Expressions specializes in creating delicious, personalized gifts and baskets.
---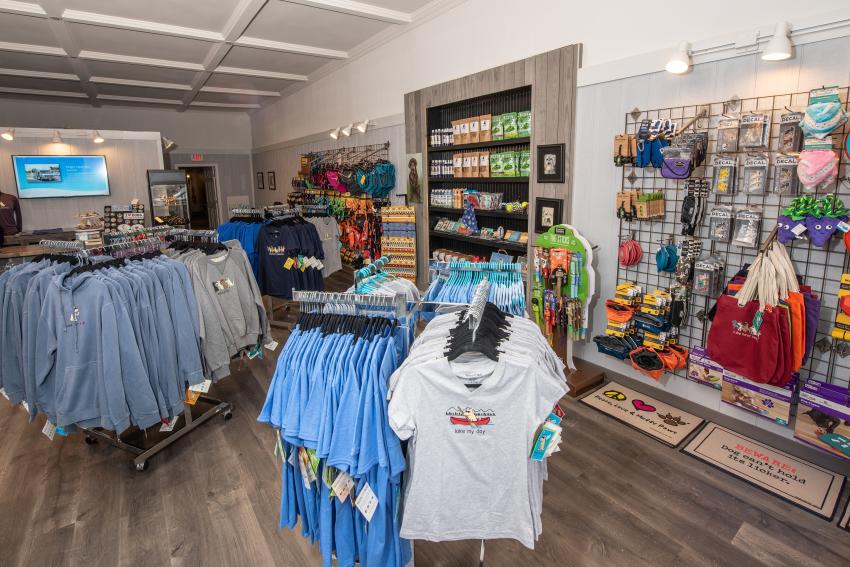 #12. Grooming Services from Bad Dog Boutique
Your pup, where will you send?
We have a place to recommend,
Bad Dog Boutique, any time of the week,
What a gift for a best friend.
For all the good boys and snuggle pups in your life, this is exactly what you're looking for. Bad Dog Boutique in Canandaigua offers plenty of products, gifts and grooming for your favorite doggo. We give it two paws up.