No holiday-time trip to the Finger Lakes would be complete without a healthy dose of shopping. Shopping here comes with its own eclectic and distinct flair as you stroll through the beautiful historic downtowns, decorated for the holidays and explore the small, locally owned boutiques.  Away from the downtown areas, there are additional shopping meccas including upscale malls, winery and museum gift shops, and artisan studios. Here is a short list of creative gift ideas.  Apologies are offered in advance as there are simply just too many to list!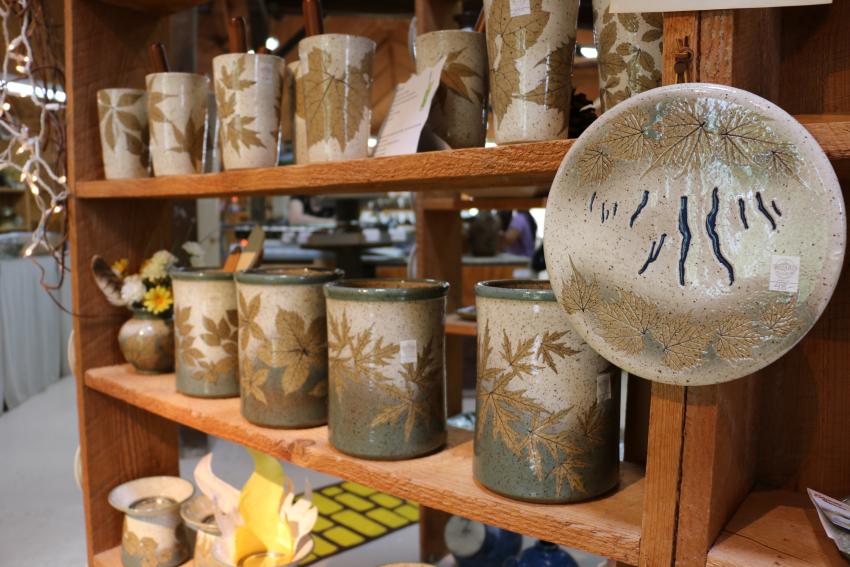 #1. Bristoleaf Pottery from Wizard of Clay Pottery
Purchase a pottery gift item created by the 'wizards' at the Wizard of Clay in Bloomfield that is not only functional but filled with timeless beauty.  Their classic Bristoleaf design uses indigenous leaves and each piece unique.
---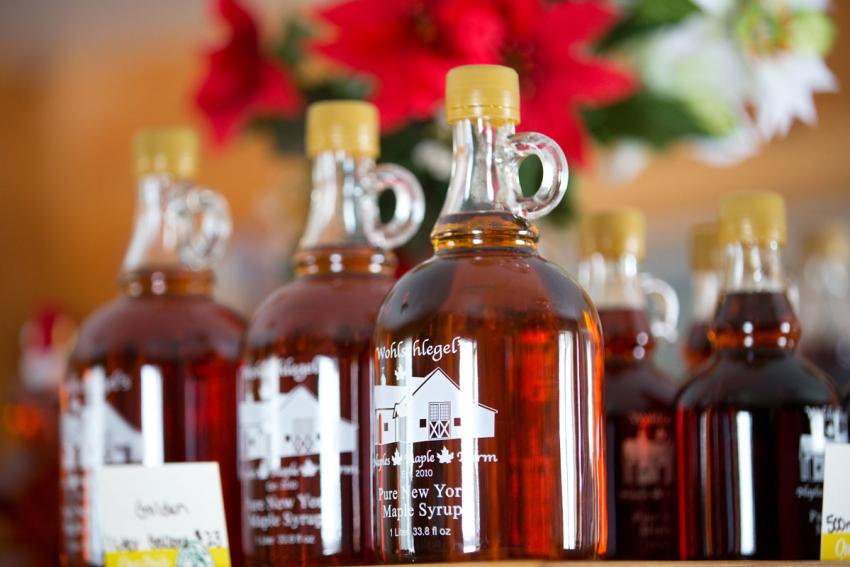 #2. Breakfast in the Finger Lakes. 
Give a "Breakfast in the Finger Lakes" pack from Red Jacket Orchards to the hostess with the mostess who graciously welcomes family into their home throughout the holidays. This specially curated pack includes Finger Lakes Coffee Roaster's Jamaican Me Crazy, Birkett Mills Buttermilk Pancake Mix, Red Jacket Orchards Apple Butter, and Wohlschlegel's Naples Maple Syrup, and even some fresh local meat from Bostrom Farms in Flint. Breakfast will definitely be the best meal of the day.
---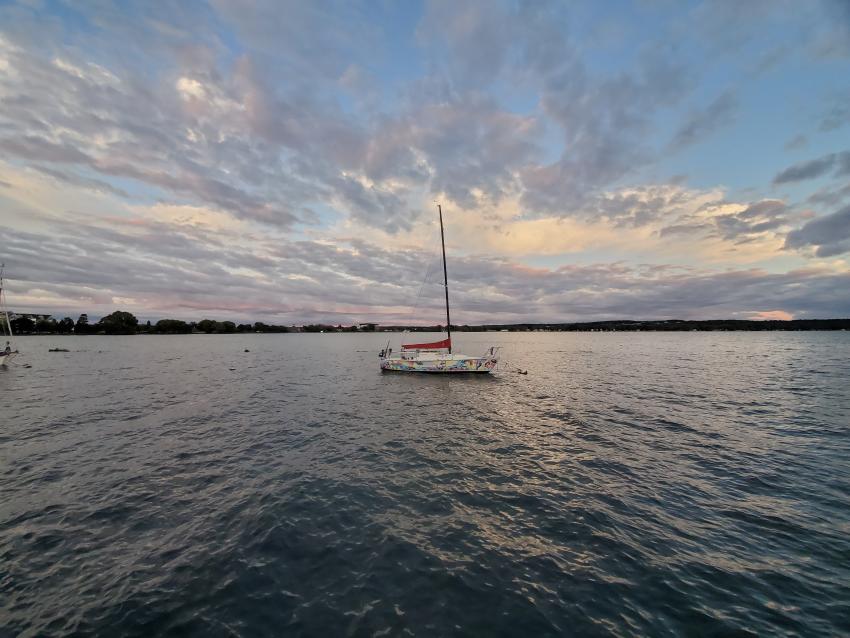 #3. The dream of summer on the lake.
Gift the dream of summer with a gift certificate from Seager Marine for a Captained Sunset Cruise around gorgeous Canandaigua Lake or learn how to do it yourself on DayDream Sailing with Brenda Suhr.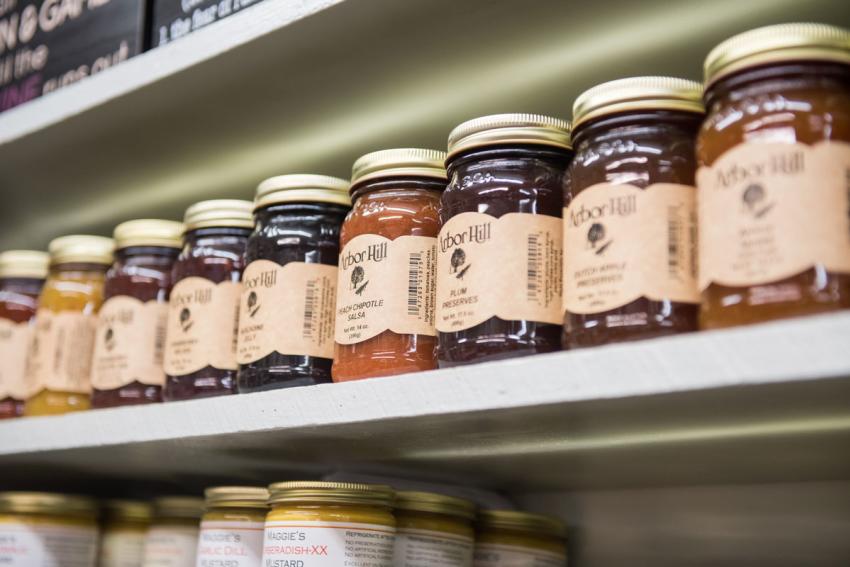 #4. Handcrafted with a range of choices. Make up your own gift basket! 
Support local businesses with a gift from FLX Goods in Geneva.  Known as the "General Store of the Finger Lakes" they offer a broad range of products and all are hand-crafted or made by small businesses in the Finger Lakes. Another great place to look for a specialty gift basket? Arbor Hill Grapery is your spot for wine, beer, and anything grape from the FLX. 
---
#5. Passports! Canandaigua Lake Wine Trail and ROC/FLX Craft Beverage Trail or a cooking class at the New York Kitchen. 
For the craft beverage enthusiasts in your life, look no further. There's no better way to take in the Finger Lakes craft beverage scene than through this delicious gift. Not to mention, at $15 and $20 respectively, these might be the steals of the season. Cooking classes are wildly popular at the NY Kitchen. An added feature is a virtual class. You and your friends can do this together, making it all the more fun! Give the gift of cooking with a gift certificate for a virtual how-to class from NY Kitchen.  Their experienced chef instructors will walk through the cooking process, step by step and provide helpful hints along the way in real time.
---
#6. A gift of history and flowers and fresh air!
Gift a membership to Sonnenberg Gardens that includes free admission all season long, discounts on events and programs, monthly newsletter, 10% discount on purchases in the gift shop and Finger Lakes Wine Center, plus free or discounted admission to over 300 public gardens.  AND you are helping to preserve and improve this 50-acre estate that is one of just two public gardens in the NYS Parks system.
---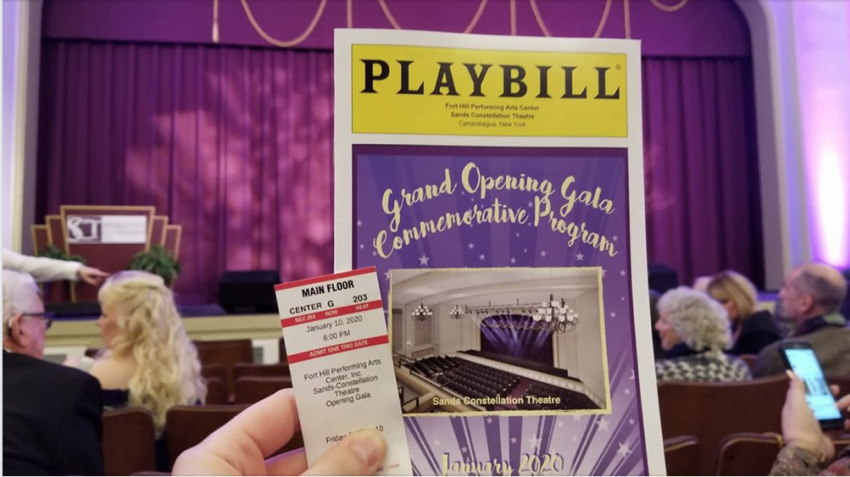 #.7 A gift of great taste - FLX arts, from theatre to painting to classes: it's art from the heart (pun intended) and minds of the Finger Lakes. 
Support the Finger Lakes arts community and give the gift of live theater and entertainment with a Bristol Valley Theater or Smith Opera House gift certificate or a painting created by a local artist from the Pat Rini Rohrer Gallery or Artizann's Gifts and Gallery in Naples. Take a little deeper look at Main Street Arts in Clifton Springs! Or enjoy the new "digs" at the Fort Hill Performing Arts Center. 
---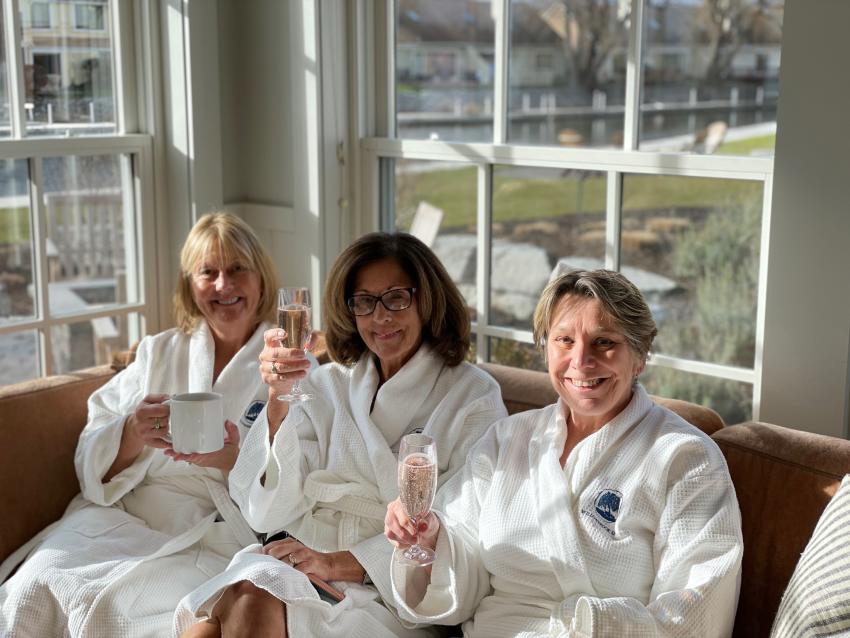 #8. Wellness Break -- calling it now! 
Gift the gift of yoga with a gift certificate from Victor Yoga Studio for "Yoga at Ganondagan-Vinyassa on the Grasslands."  Strengthen the body, relax the mind, and improve flexibility on the grounds of the Ganondagan State Historic Site in Victor, the only NYS historic site dedicated to the Native American theme. Namaste 🙏🏻.
Or check out the new Willowbrook Spa at the Lakehouse on Canandaigua. Treat yourself and your friends to that much deserved wellness break.
---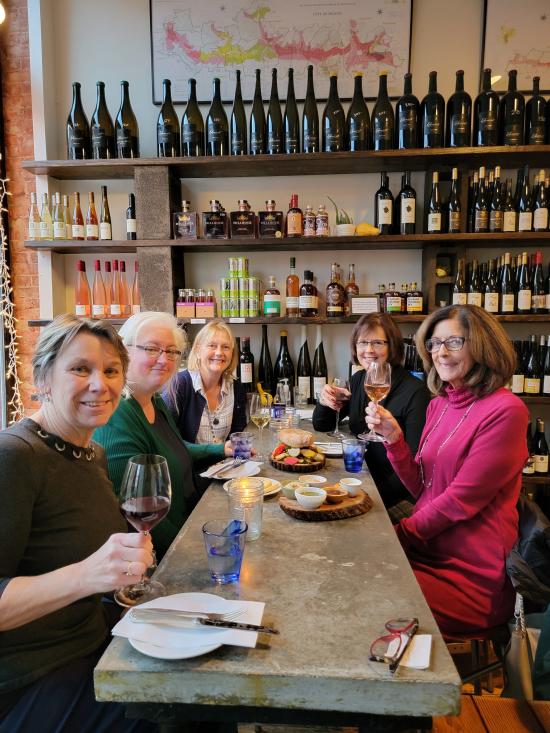 #9. Gourmet Goodies - you can't even make this stuff up. It'll be the talk of the table at your holiday gatherings!
Give the flavor of the Finger Lakes with gourmet goodies from F.L.X. Provisions in Geneva.  Homemade brown butter, local salts, sugars, honey and syrups make up a unique and tasty gift box.
---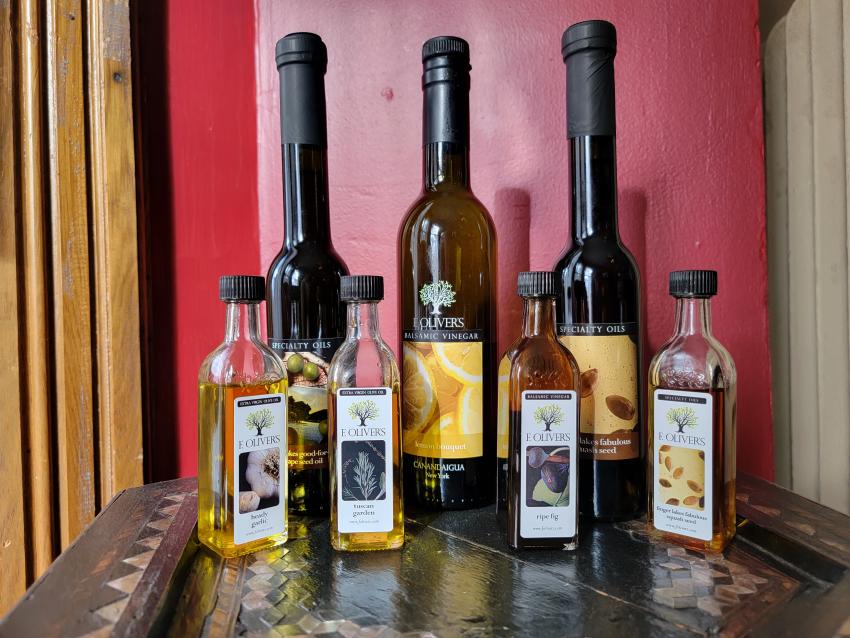 #10. The Farmer's Bounty or the Classic or Beautiful Balsamics? 
Purchase a sampler pack of F. Oliver's extra virgin olive oils and aged balsamic vinegars for anyone on your list that enjoys exceptional quality and unique flavors. Choose from Flavors of Italy, Farmers Bounty, The Classic, and Beautiful Balsamics.
---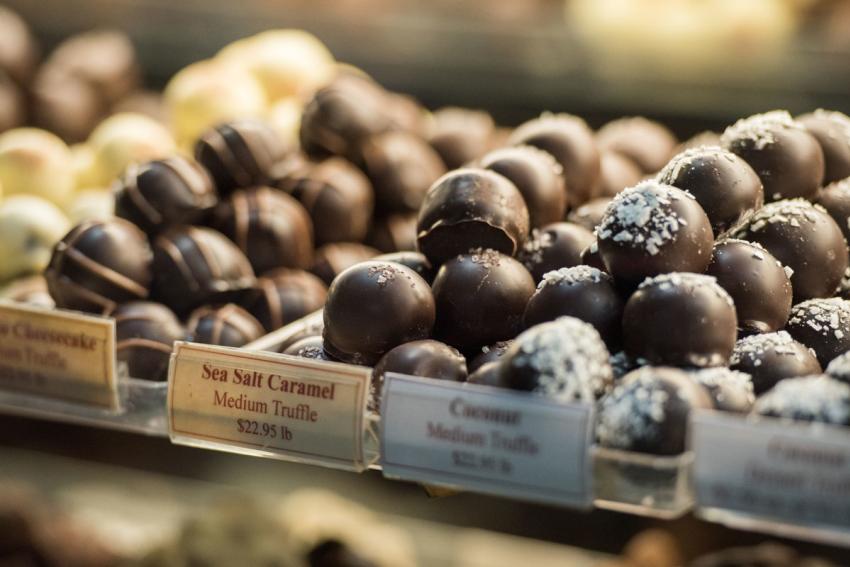 #11. Chocolate from Sweet Expressions
This sweet spot has been making custom chocolates for more than 20 years, so it's safe to say they've got the goods. If it's a personal touch you're after, you're in luck! Sweet Expressions specializes in creating delicious, personalized gifts and baskets.
---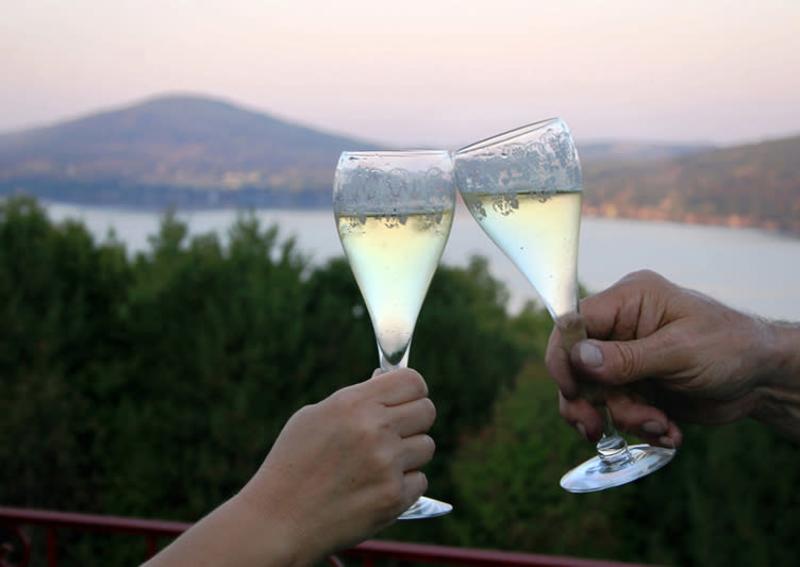 Throughout the Finger Lakes you will find a wide variety of shops to explore, filled with unique items often created by local artisans.  From Finger Lakes wine and Naples grape pie to pottery, hand-blown glass, books by local authors and natural candies and soaps, you will find that unique Finger Lakes-inspired gift that is perfect for those special folks on your Christmas list.
What is your favorite Finger Lakes-inspired gift?  Be sure to tag us @VisitFLX and #FLXperience so we can get inspired too!