Welcome to the first official week of summer in the Finger Lakes! At Finger Lakes Visitors Connection, we're so excited about the warm and sunny days ahead, that we're dedicating a full week of blogs to what each Finger Lakes Insider is most looking forward to this summer! This is the third and final blog in the series.
Growing up on Canandaigua Lake meant spending countless hours cruising around in the boat and jumping into the water to cool off on those hot summer days in the Finger Lakes. I practically lived in the water as a kid and now that I am some 20 years older, I can say that not too much has changed. One of the best ways to enjoy summer in the Finger Lakes is actually getting out and enjoying those lakes!
In our area of the Finger Lakes, we have five of the 11 lakes – Seneca, Canandaigua, Honeoye, Canadice and Hemlock. Each one has its own set of fun and activities that makes it unique. I certainly can't pick a favorite, and each one is well worth checking out. In this blog, I'll give you a brief rundown about what I love most about our lakes.
Seneca Lake is the deepest of all eleven Finger Lakes. Head down to Seneca Lake State Park where the kids can play at the sprayground and everyone can jump in and take a dip in the lake.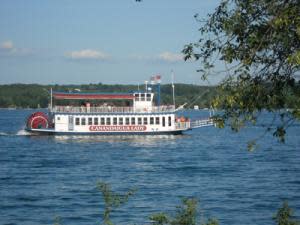 Canandaigua is the next lake to the west and is known as "the chosen spot." It certainly is beautiful and has long been a popular summer destination for residents of the Rochester, Buffalo and Syracuse areas. There are great places to swim like Onanda Park on the west side of the lake and Kershaw Park at the north end. Or, step back in time and take a cruise on the Canandaigua Lady, a historic 19th century replica paddlewheel boat that is a proud successor to locally famous steamboats that operated on the Finger Lakes between 1820 and 1930. But, if you want to manually power your way across Canandaigua Lake, then the place to be is Canandaigua Sailboarding, where you can rent standup paddleboards, kayaks, waterbikes and learn how to windsurf!
Honeoye is the next lake over, and really has a feeling of an "old time" summer vacation spot. It's quiet, smaller than Canandaigua and Seneca Lakes, and just reminds me of the simple life. Sandy Bottom Beach at the tip of the north end is a great place to bring a picnic. But, one of the best parts of Honeoye Lake is the fishing, and the best way to do it is with Tennity Guide Service. Frank and Melody Tennity are seasoned professionals and will be happy to take you out for a day of fishing on one of their bass boats. If you aren't experienced at fishing there is no need to worry. The Tennitys will teach you everything you need to know! And, make sure to check out our Honeoye fishing experience in my previous blog post about the Tennitys.
To the west are Hemlock and Canadice lakes that make up the Canadice Hemlock State Forest. How does that make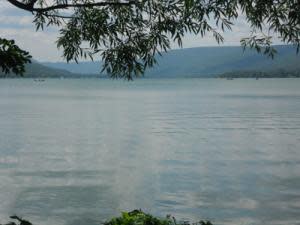 these lakes special? Well, it makes them "forever wild", which means there is no development allowed surrounding the lakes. It is an incredibly peaceful and serene part of the Finger Lakes, offering a great representation of what the area looked like hundreds of years ago! But, that doesn't mean they can't be enjoyed today. You can't swim in the lakes, but you certainly can enjoy boating in smaller crafts and fishing in most spots along the lakes.
That's just a quick overview of what I am most looking forward to exploring this summer. I hope to see you on the water!