A question you often ask yourself as the afternoon is getting on in the Finger Lakes is this: Is it beer o'clock yet?
April 7 is one of those days when beer o'clock is around the clock. In other words, Happy National Beer Day.
The holiday is not just marketing blitz, but marks a genuine historical celebration to mark the end of Prohibition. The Cullen-Harris Act, which legalized beer sales, was passed by Congress on March 21, 1933, and signed by President Franklin D. Roosevelt on March 22, 1933. Thirsty beer drinkers had to wait until April 7 for the law to go on tap.
There was a hitch: The beer could only be sold legally if its alcohol content was 3.2 percent.
These days, you would call that "sessionable," meaning the beer can be enjoyed over a long period of time without getting drunk.
The Finger Lakes just so happens to have some very fine, quality-driven microbreweries. Below I've highlighted some in Ontario County and the "sessionable" (lower ABV, or alcohol by volume) beers they offer:
Nedloh Brewing Co. in East Bloomfield celebrates the region's pre-Prohibition history of being the country's premier hopsproducer.  Its Chocolate Gose clocks in at 3.4 percent.
Naked Dove Brewing Co. in Canandaigua has Black Raspberry Ale that is incredibly food-friendly and only 4.2 percent.
Brew & Brats at Arbor Hill in Bristol Springs has some homemade root beer, just for your designated driver.
Twisted Rail Brewing Co. in Canandaigua pours a 24/7 Blonde Ale that registers 4.5 percent. If you get hungry, grab a bite next door at The Beehive Brew Pub.
Crafty Ales and Lagers, a nano-brewery in Phelps, offers Mystic Mild, a complex beer with chocolate notes that squeaks in just under 4 percent.
The VB Brewery in Victor has a Belgian Blonde pale ale with 4.6 percent. Not quite what Congress would have approved of back in 1933, but we do, with its banana and clove flavors.
Three Huskies Brewing inside Canandaigua's Dobber's Sports & Grill is known for its dark and heavy lagers, but its Pale Ale is on the lighter side, at 5.5 percent.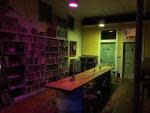 Lake Drum Brewing in Geneva is not yet brewing its own beer, but the last time I was there, I enjoyed a Cream Ale from Fairport Brewing Co. Since it was only 4.2 percent, I didn't feel guilty about ordering a second.
Noble Shepherd Craft Brewery in Bloomfield has no alcohol at this point --- its opening date is still to come. But we're looking forward to good sips.
Cheers.