NYS Maple Weekends are back on tap this year March 19-20 and 26-27, 2022, 10 a.m.-4 p.m. daily. Pancake breakfasts, tastings, tours, cooking demonstrations, and opportunities to learn how tree sap is made into syrup are all part of the family-friendly fun that makes up our Maple Weekends.  Experience the long-standing traditions of maple syrup making, celebrate New York's first agricultural harvest of the season, meet the producers who make New York the second largest maple producing state in the US and witness sustainable agriculture at its best!
Follow the delicious smell of maple sap cooking down to syrup in the sugar shacks and get ready to taste pure and natural maple syrup, candy, cream and other products right on the farm.  It doesn't get much sweeter than this!
Where to get your maple fix this year:
---
Hit the Maple Trail at the Cumming Nature Center and learn about the timeless craft of maple syrup making featuring hands-on activities that explore maple syrup production from Native American and pioneer "sugaring" to modern day technology.  $4 special event fee added to Nature Center admission cost.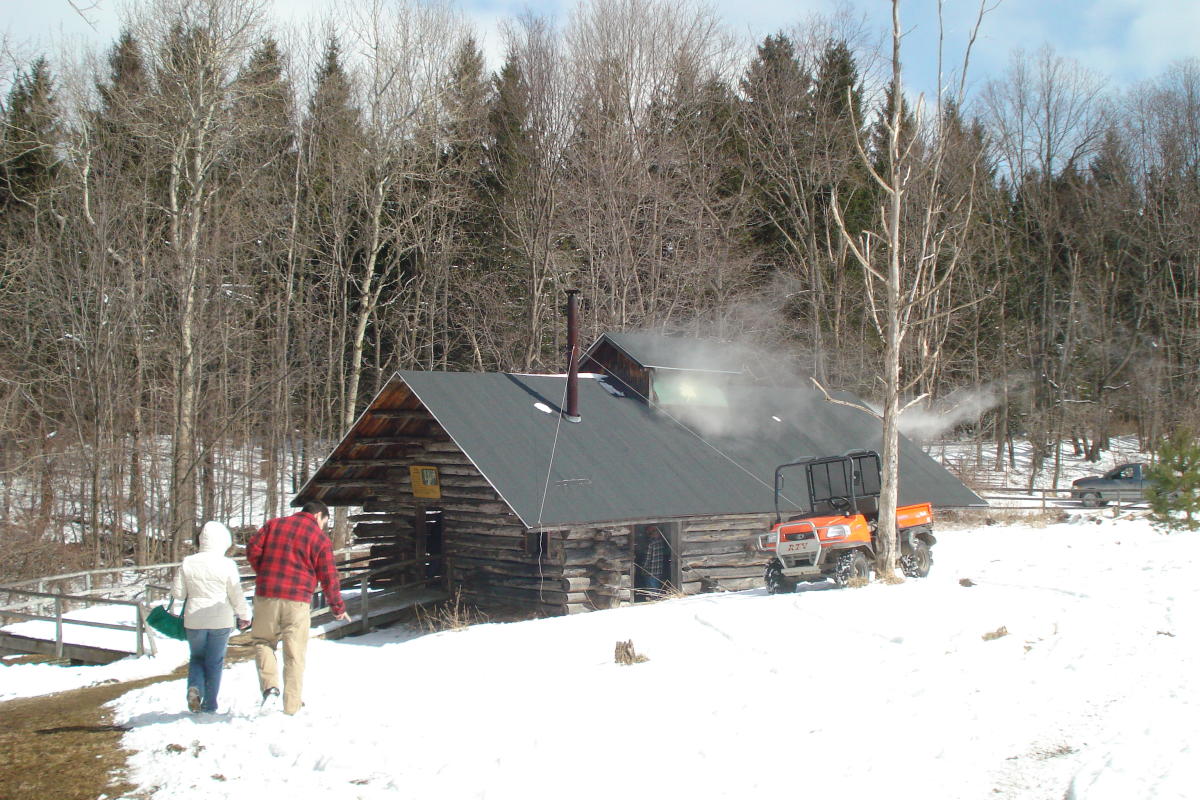 ---
Everson's Pure Maple Products, Clifton Springs
With over 50 years of production and sales, this traditional, family-owned and operated sugaring business invites you to help them celebrate their 50th Anniversary on March 26 and 27 with pancake breakfasts, "Maple Flights," demonstrations, sugar house and sugar bush tours, a maple bake off, arts and crafts for the kids, hayrides, and games.  Stop in their Maple Shop for a free maple cupcake on Sunday at 2:30 p.m. and stock up on pure maple syrup, sugar, cream and fluff for at-home enjoyment.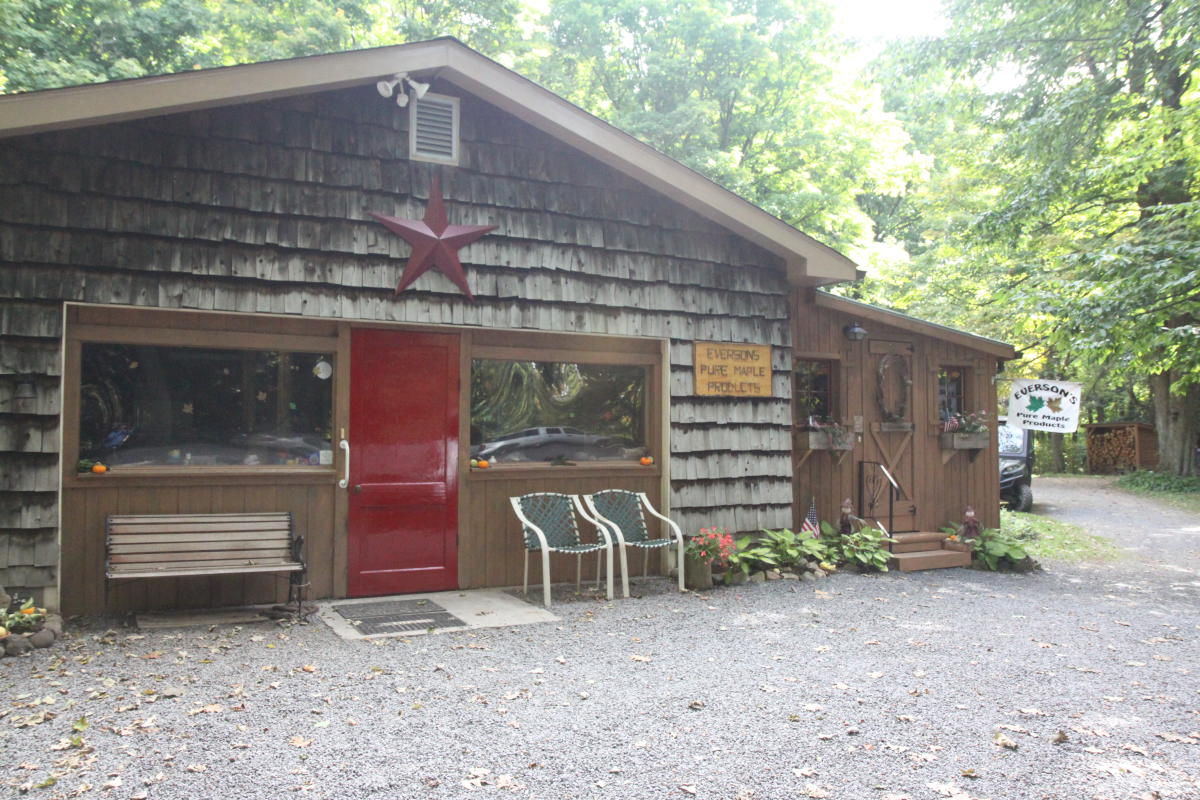 ---
With its steep wooded slopes, high ridges, and surrounding kettle-hole ponds, Kettle Ridge Farm offers a tranquil refuge and is well known for their adopt-a-maple program, igloos@night evenings, pancake breakfasts and micro-winery, along with their pure maple syrup and honey.   The Farm will be open 9 a.m. - 2 p.m. during Maple Weekends and will offer pancakes (with maple syrup, of course),  egg "sammies," maple sugar doughnuts and other maple infused goodies.  Their store will be stocked with plenty of maple and honey products including coffee-infused and barrel-aged maple syrups, maple sugar, and wildflower honey varieties.  75-minute igloo rentals for $100 (maximum 6 people per igloo), plus free sugar house and sugar bush tours are offered. No pre-ordering or reservations necessary this year, just first come-first serve!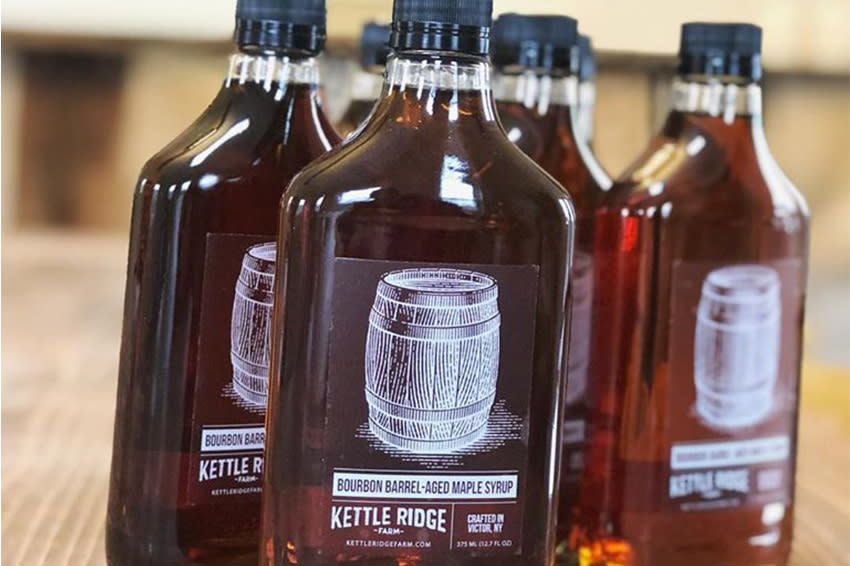 ---
This small, family run business produces between 200 and 300 gallons of syrup per year and sells maple syrup and maple candy from their Victor home.  During Maple Weekends they are open 10-4 each day and offer sugar house tours and demonstrations, corn hole, trivia and other games, tastings and a maple s'mores station! The tour and demonstrations are free with maple syrup, cream and candy available for purchase.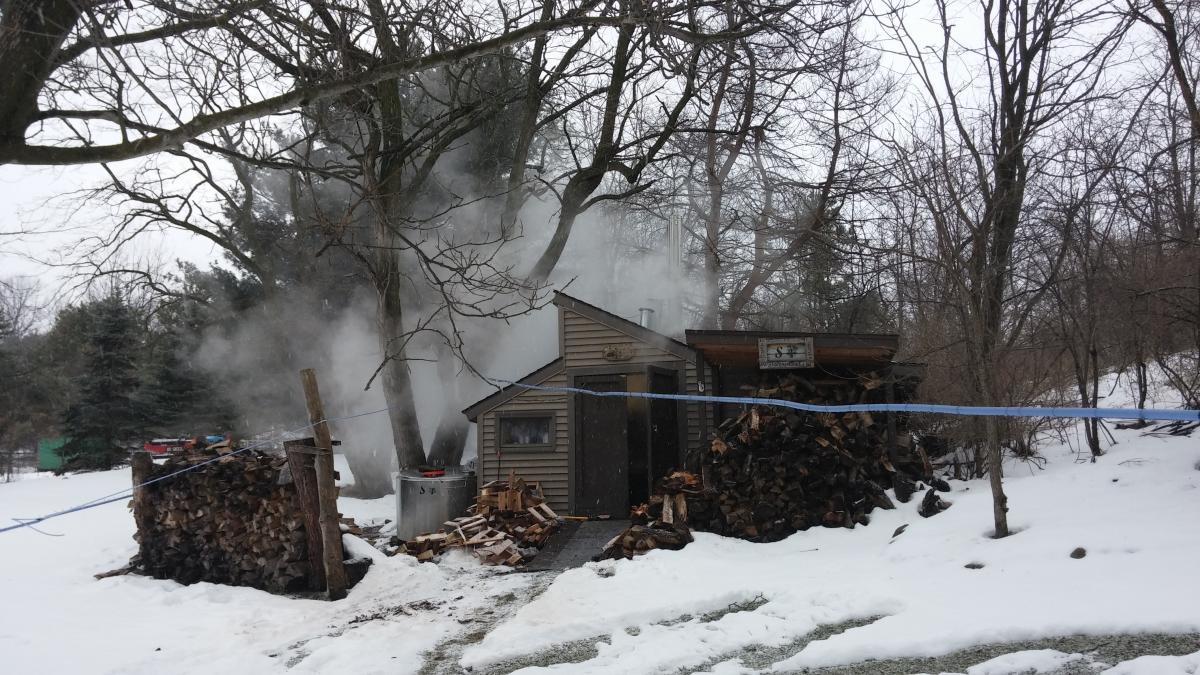 ---
This family operated, 77-acre farm has grown from 400 to over 6500 taps, and features sugar house tours with samples and tastings, hands-on activities for the kids, petting zoo, monster truck and tractor displays, all free to the public on Maple Weekends.  Their all-you-can-eat buttermilk and buckwheat pancake breakfasts served from 8:30 a.m. to 2:00 p.m. each day include maple sausage and Stoney Ridge's own pure maple syrup for a very reasonable $12 for adults and $7 for kids under 12.  Be sure to stop by their retail store for maple syrup, maple cream spread, maple mustard, and other maple goodies!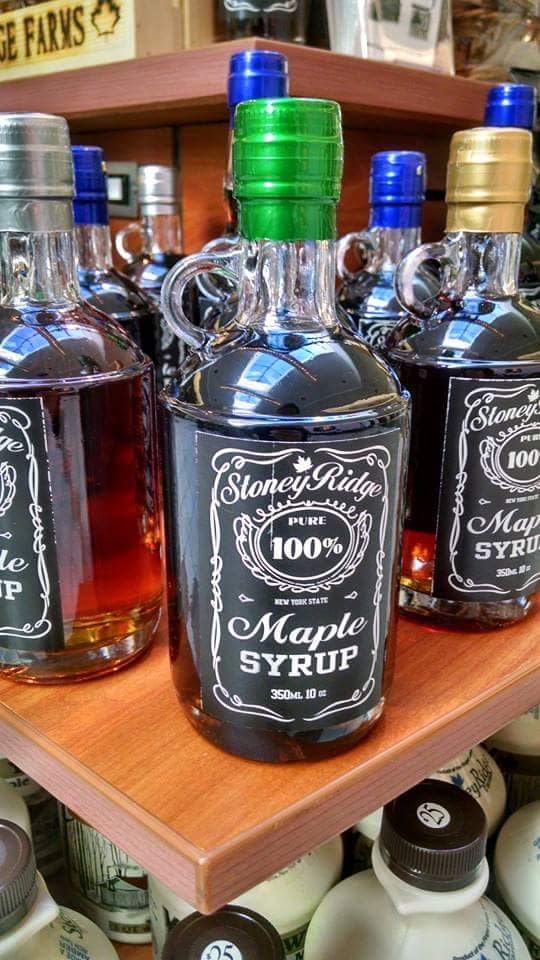 ---
Syrup A' La Rue, Clifton Springs
Part of ACMME Farms, Syrup A' La Rue offers a variety of maple-infused syrups, maple candy, and maple cream.  They also have an adopt-a-tree program where you can choose and tap your own tree out on the farm.  Maple Weekends activities include farm tours, tastings, scavenger hunts, and many other family-friendly activities! Uncle Dan's Gourmet Mustards, Terry's Tips and Beef BBQ, The Fairville Baker, and Wilkins Cakery are just a few of the wonderful vendors that will be there to celebrate Maple Weekends 2022.
Know before you go:
•      Dress in layers and comfortable, waterproof boots.  It can be a bit muddy on the farms this time of year.
•      Tours and samples are usually free, but pancake breakfasts incur a reasonable per-plate cost.
•      Maple Weekends pretty much happen regardless of the weather.  Our maple syrup producers are hearty folks!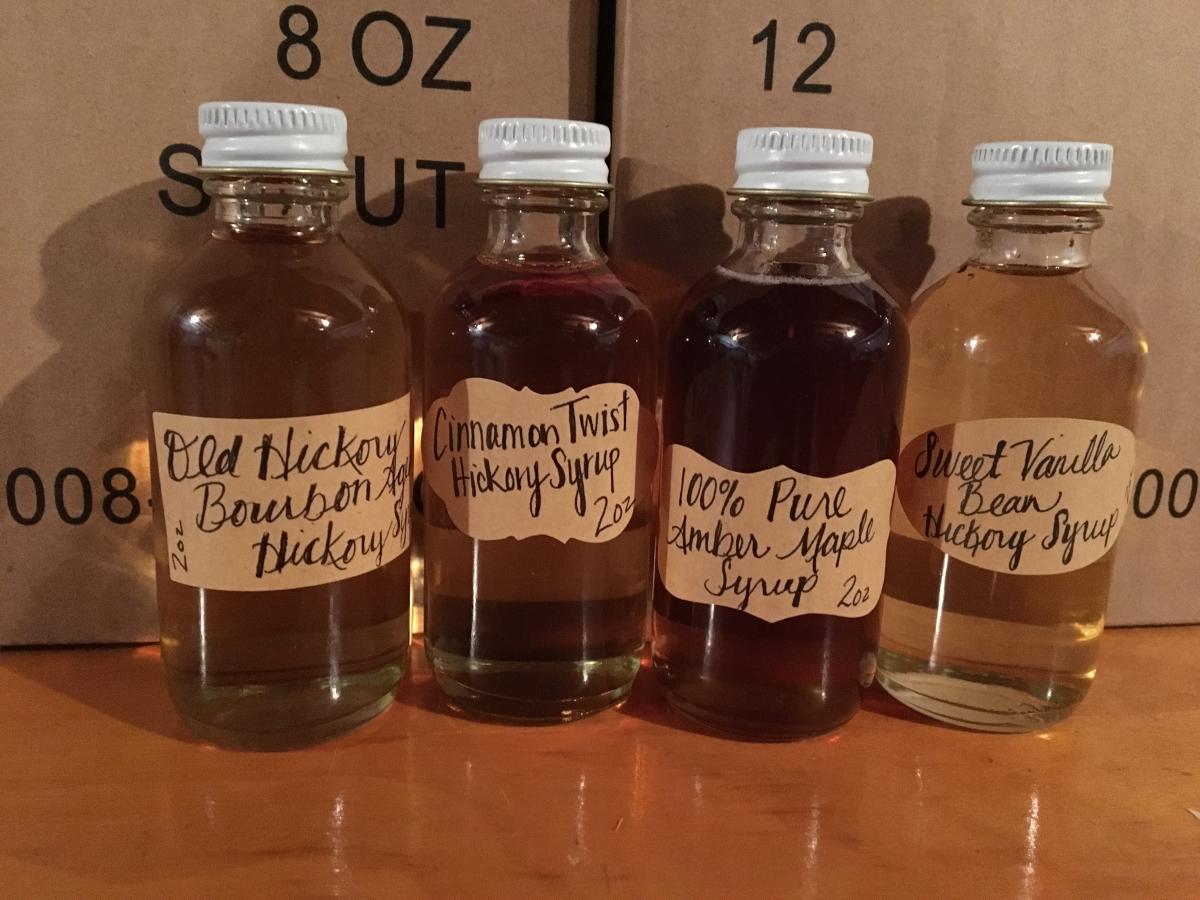 ---
Other places to enjoy pure NYS maple syrup:
Finger Lakes Welcome Center, Geneva
The Taste NY Market at the Welcome Center offers New York State made wine, beer, cider, jams, jellies and pure NYS maple syrup year-round plus  multiple interactive I LOVE NEW YORK kiosks and friendly staff to help you plan your next Finger Lakes adventure.
---
This small, family-owned farm known for its u-pick blueberries and red raspberries also produces fine maple syrup. 
---
Where are your favorite places to experience NYS Maple Syrup?  Be sure to tag us @VisitFLX and #FLXperience and share the joy of pure, sweet NYS maple syrup!