With the winter officially behind us, it's time to look forward to the season of growth and optimism—spring! The days are longer, the weather is warmer and the smiles are brighter as we exit the chilly tundra for greener pastures. But before we get to May flowers, we'll have to pass through a few April showers.
Truthbomb: A little rain never hurt anyone. And while you may not be dancing in it, the wet stuff gives a great excuse for hunkering down in the cozy comfort of the great indoors. Not sure where to start? That's what we're here for.

Check out these 16 rainy-day activities to enjoy in the Finger Lakes.
For the Foodies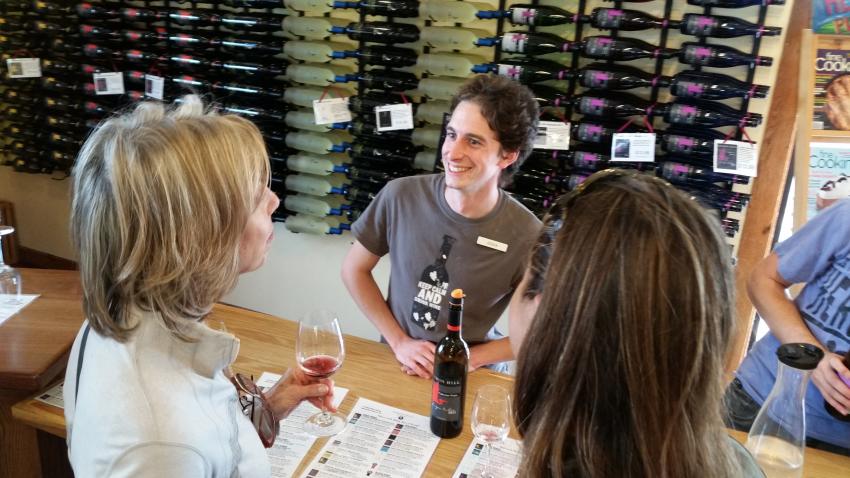 Located on Canandaigua Lake, this room is located in a 100-year-old barn that features high ceilings, hand-hewn wooden beams and elegant views of the vineyards. And we haven't even mentioned the wine yet. Delicious.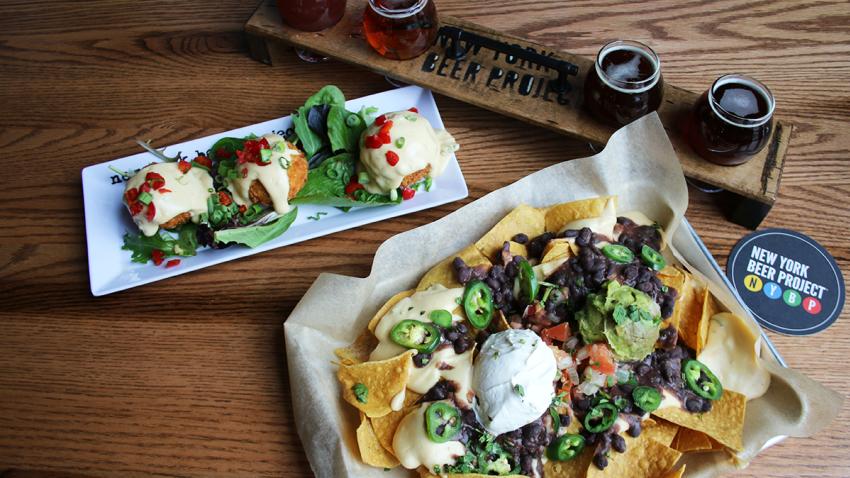 The new kid on the block is bringing the outdoors inside. Along with delicious food and beer, Victor's NYBP has towering 45-foot ceilings that house two giant Chestnut trees reminiscent of those seen in German beer gardens.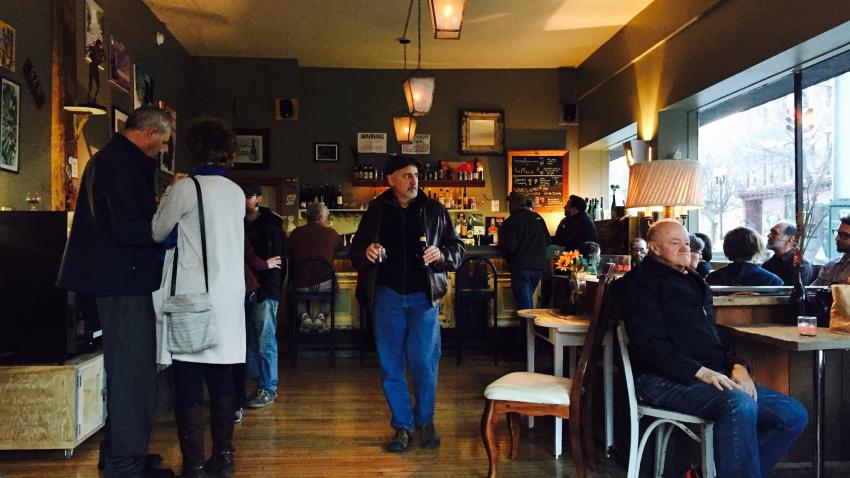 Kashong Creek Craft Cider
An old-fashioned craft cider or cocktail can be a satisfying experience, and Kashong Creek Craft Cider is where that magic happens. Check out their Linden Street tasting room in the heart of downtown Geneva.
Tavern at the Point Restaurant
Chow down on Finger Lakes flavors at this Canandaigua classic. The tastes are rivaled only by the panoramic views of Canandaigua Lake, rumored to be the best in the region.
Wellness Seekers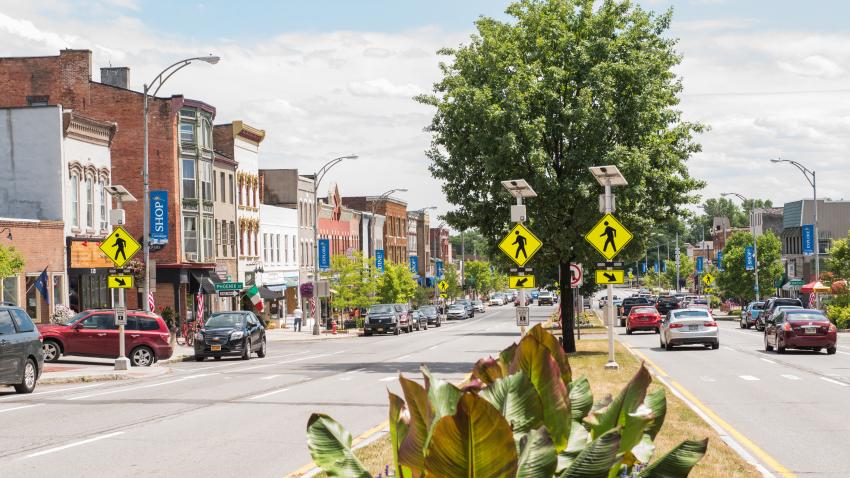 Downtown Canandaigua
Get your Fitbits ready for all the scurrying you'll be doing on Main Street. Packed with shops, antique stores, art galleries, restaurants and gift boutiques, you'll have the whole crew covered and then some.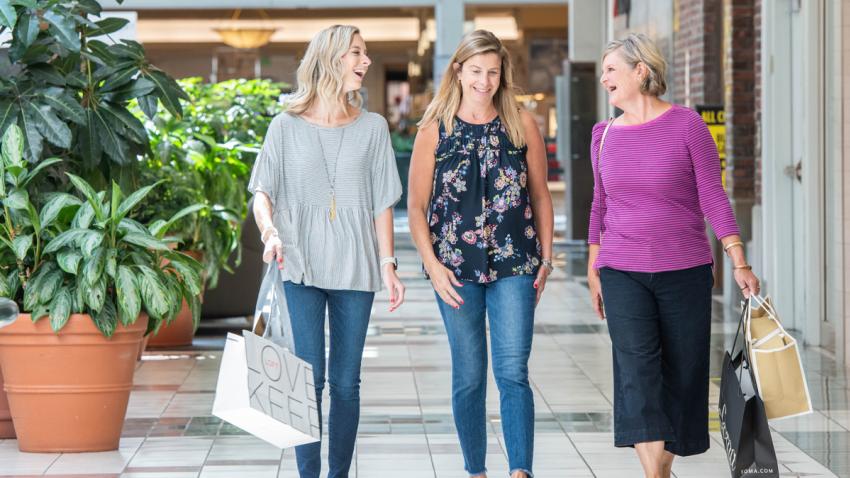 Victor's shopping epicenter is a great place to rack up some exercise while checking out the variety of shops and stores. But amidst all the deals, make sure you check out the full-sized carousel in the 750-seat food court.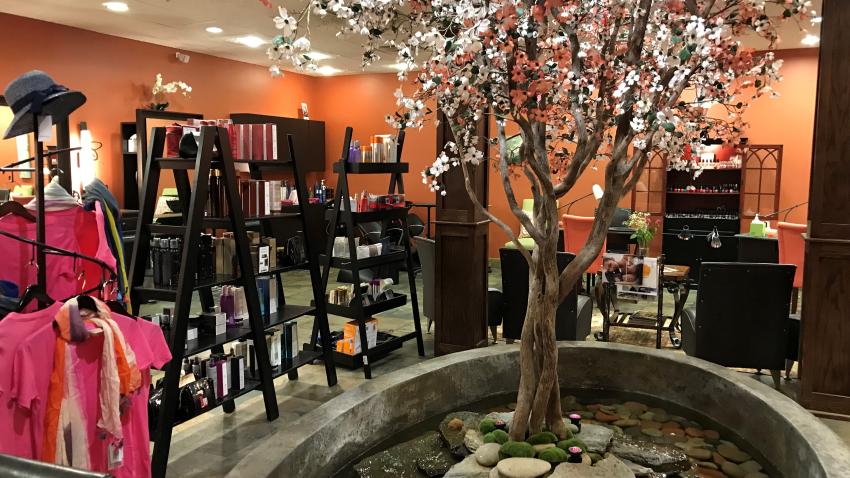 Isabella Spa at Belhurst
How do soothing massages, warm wraps, invigorating body scrubs and rejuvenating facials sound? Pretty good, right? Located in Belhurst Castle, this spot is a rain haven of epic proportions.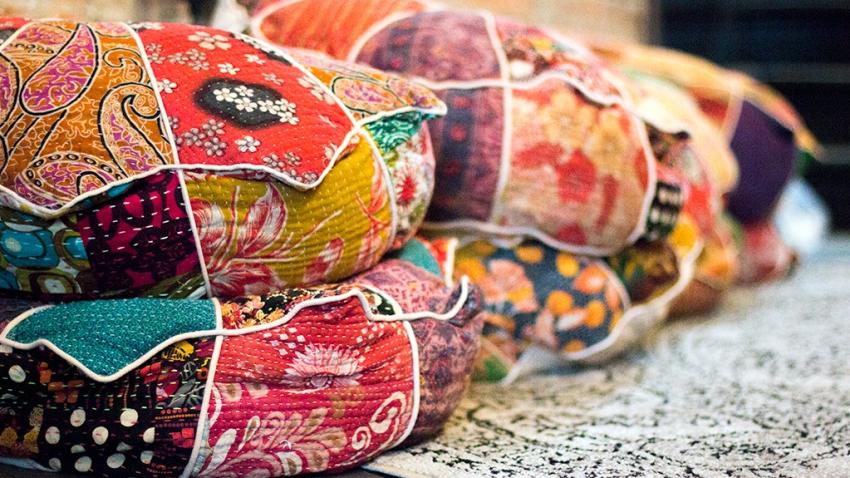 A-Mae-Zing Mind Body Soul Center
With services such as quantum healing hypnosis, acupuncture, yoga and meditation, this Canandaigua location will have you inside a building with your mind in the clouds.
Indoor Adventurists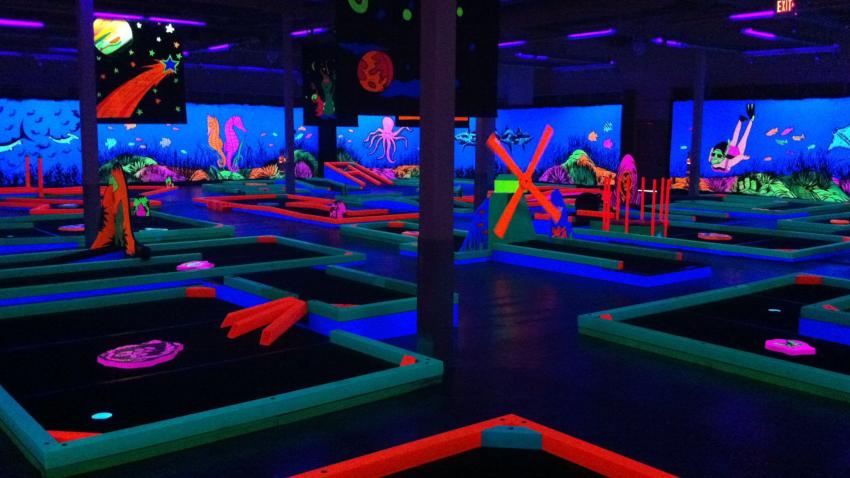 Glow Golf
Get yourself to Eastview Mall for the most illuminating round you've ever played. It's like regular mini golf, but with no lights other than some beaming neon that glows in the dark.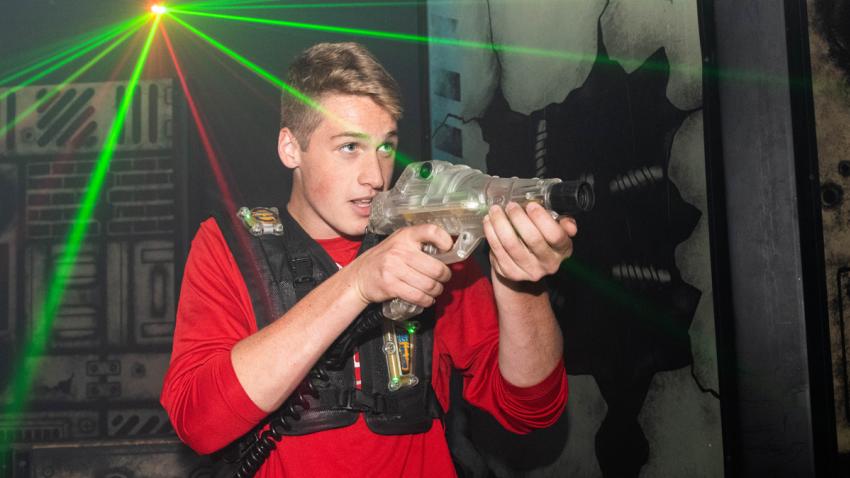 Roseland Bowl Family Fun Center
Bowling, laser tag, arcade games … it's all the competition you need under one roof. Head out to Canandaigua, challenge your pals and test their skills.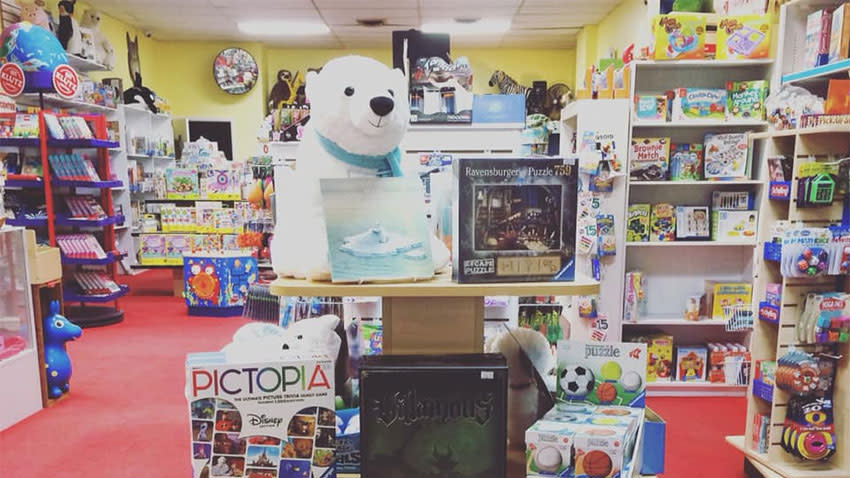 From the usual classics to unusual novelties, this fun-filled store will turn everyone into a kid again. From jigsaw puzzles to Radio Flyers, it's a treasure trove that will keep minds spinning with possibilities.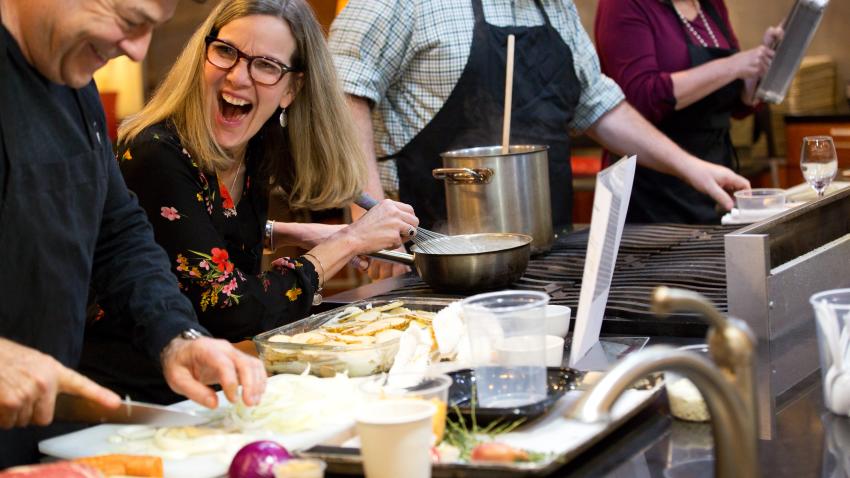 Adventure into the world of food with a hands-on class that will up your culinary talents in one sitting. A session with friends or family will have you cooking up a daring new dish for all to enjoy.
Cultural Aficionados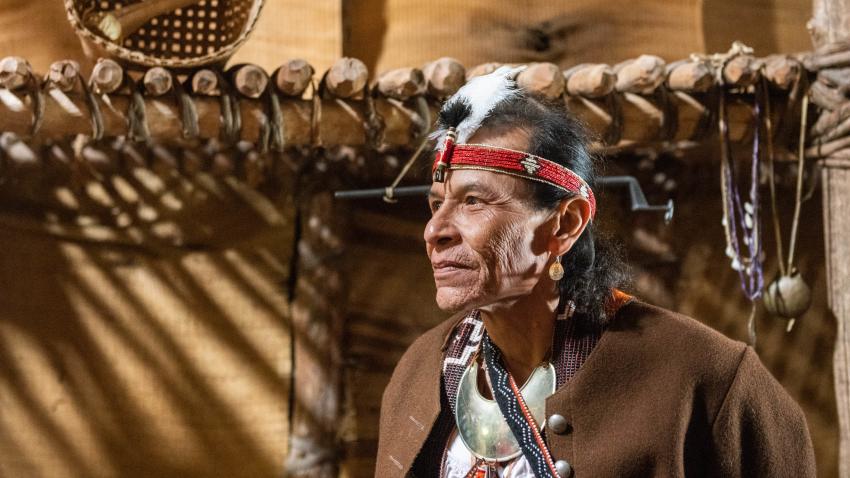 Ganondagan State Historic Site
Five centuries of art, culture and history come together in this Victor landmark. With inside sights like the Seneca Art & Culture Center, gift shop and a replica 17th-century bark longhouse, you'll be happy it's raining.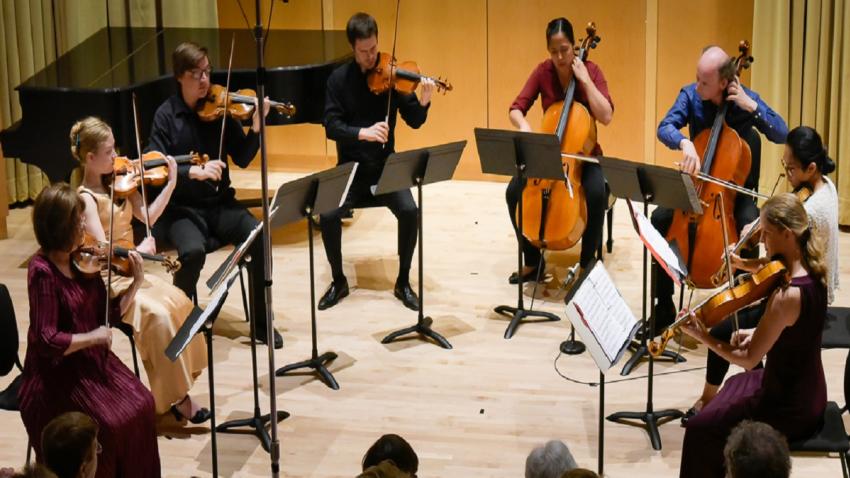 Although the sound of raindrops on rooftops can be soothing, it doesn't hold a candle to the symphonic impresarios who bring their talents to the Finger Lakes every year. The variety of concerts and festivals performed across a multitude of is guaranteed to give you a heaping helping of audible gold.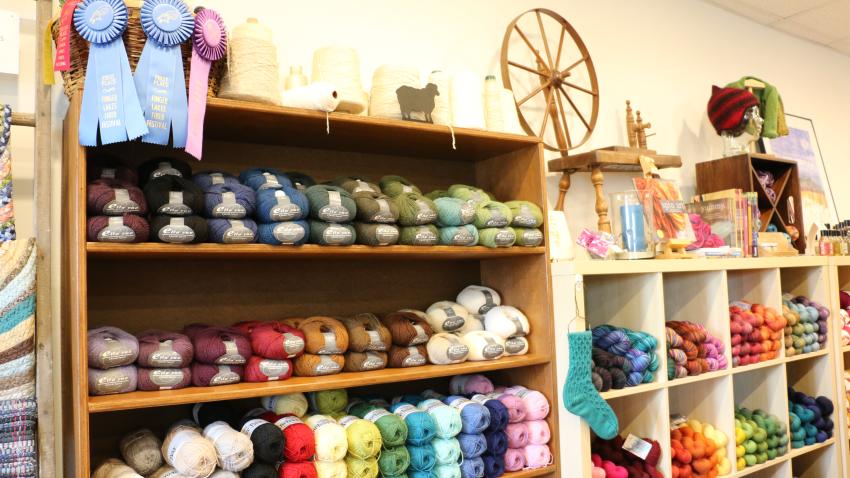 Pick up some new pieces for the home or learn how to make them yourself with a special craft class at the aptly named Craft Lab. Spinning wheels, yarn swifts, ball winders and paper cutters are just a taste of what's in store for you and your friends.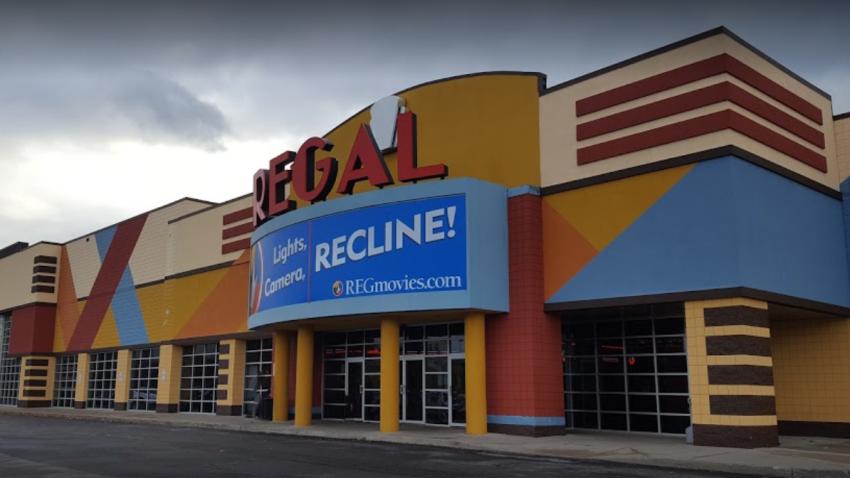 Regal Cinemas Eastview Mall 13
Grab your popcorn and candy for this cinematic spectacle. Stadium seating and king-size recliners will put a smile on anyone's face … unless you're seeing a horror movie. But that choice is on you.