Famous people past and present have visited the Finger Lakes or even called the region home. 
Our previous Insiders Blog explained the late great movie star Humphrey Bogart's connection to the Finger Lakes. (His family had a summer house on Canandaigua Lake.)
Former President Bill Clinton and his wannabe president wife, Hillary Rodham Clinton, have been to Skaneateles more than once. Actress Anne Hathaway has been rumored to have toured wineries on Keuka Lake. 
Former New York Senator Robert F. Kennedy once skied at Bristol Mountain Winter Resort near Canandaigua. The cold, sunny day was March 18, 1967. According to Bristol Mountain marketing manager Drew Broderick, Kennedy was scheduled to be at the resort's ribbon cutting in late 1964, but he had to cancel. 
When he did finally get to the mountain, he was eager to ski with "wild abandonment," according to a recent newspaper account of that day. Tragically, like his brother John who was assassinated in 1963, Bobby Kennedy was assassinated the following year.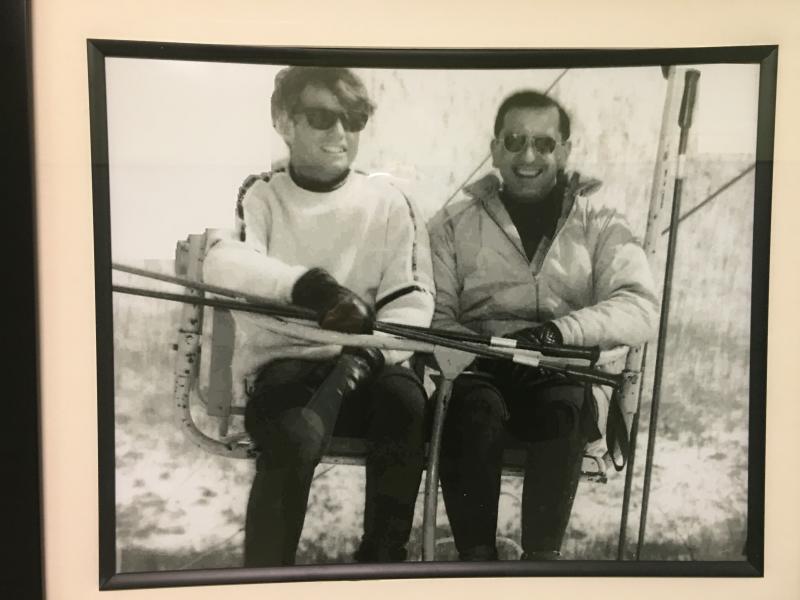 The late New York Senator Robert F. Kennedy is pictured above, sitting on the left, with one of Bristol Mountain's original owners, Fred Sarkis. Kennedy skied Bristol Mountain on March 18, 1967.