The Finger Lakes Are for the Dogs!
When visiting the Finger Lakes, be sure to bring your fun loving, four-legged friend(s) along with you! The Finger Lakes Region was ranked #7 in the nation on the list of Top 15 Spring Break ideas for you and your dog on the I Love Dogs website. Don't let the reference to Spring fool you or make you wait for Spring! Bring Fido along for the Finger Lakes fun, whether it is winter, spring, summer or fall.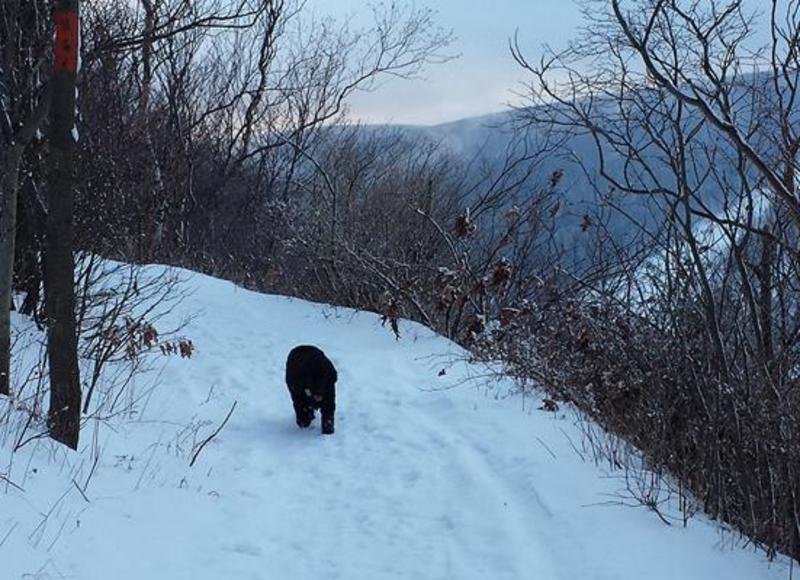 For those of you that know me, at any given point you can find me and my best friend Shadow – yes, she has four legs – out hiking the trails of Ontario County and the Finger Lakes. Exercising in Nature's Health Club is rewarding, both mentally and physically. Hiking with your canine companion is therapeutic for both of you.
Take your special friend out in the boat on Canandaigua Lake. I love to see the joy on the faces of the dogs I see boating on any of our beautiful Finger Lakes.  Here's a great example!  Shadow and I take many hikes around Canadice Lake and occasionally we will see a truly "lake-worthy" dog with their human in a canoe. I think Shadow has gone past the age of being comfortable on the water in a canoe, but she does love riding on Canandaigua Lake in the boat.
As a dog lover myself, I know a big issue is finding accommodations that allow pets. In Ontario County you can find hotels, motels, bed & breakfasts and camping areas that allow your four legged friends. Visit our website to find as complete listing of pet friendly accommodations (be sure to scroll past the featured listings to view the selection). Hampton Inn Victor allows pets and is perfectly located to take a hike with your friend on the Victor Hiking Trails.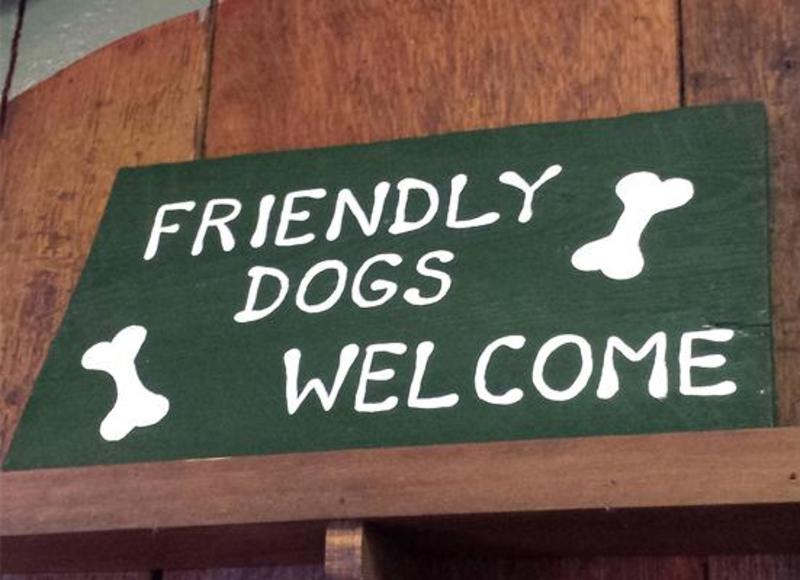 You can't take your pooch with you when you go to the Brown Hound Bistro in Naples for dinner, but this doesn't mean that they can't be part of the experience! Owner / chef Trish Aser encourages all of her visitors to bring a 4" x 6" framed photo of their canine to add to the extensive collection of dog photos on display in the bathroom. Be sure to take a peek inside even if you really don't have to go!
Take a look at our Instagram feed and you will find many photos that our friends have submitted of their special companions enjoying life in the Finger Lakes! Follow us and share your pics – August 26 is National Dog Day!
And, just for fun – I'm sharing a few of Shadow's and my special days out!