March is Women's History Month, 31 days dedicated to recognizing and celebrating the impact women have made in history and present day. 
Historically, Ontario County has nurtured strong, influential women. Jikonsaseh, the powerful Haudensaunee woman known as the "Mother of Nations" was a key player in the formation of the Iroquois Confederacy where men and women have different but equal leadership roles. Sarah Hopkins Bradford, an abolitionist and Harriet Tubman's biographer, wrote two books about Tubman to tell her story as Tubman could not read nor write. Elizabeth Blackwell, the first woman in the Unites States to receive a medical degree graduated from Geneva Medical College, the predecessor to Hobart College. And, probably the best known woman with Ontario County connections is Susan B. Anthony, a pioneer of American women's suffrage, who was arrested and tried for voting in the presidential election at the Ontario County Courthouse in Canandaigua. Today, the Finger Lakes Visitors Connection's offices are proudly located at 19 Susan B. Anthony Lane, Canandaigua, named to honor her legacy.
The women of Ontario County continue to be amazing, smart, and strong leaders and entrepreneurs. We encourage you to visit our extraordinary women owned businesses in celebration of their contributions to our communities during Women's History Month, and every other month as well!
---
Jennifer Newman & Alicia Wolk, Young Lion Brewing
With a longstanding passion for craft beers and the craft brewing industry, Young Lion Brewing co-founders Jennifer and Alicia split the responsibilities of managing this very successful brewery that commands an amazing view of Canandaigua Lake. Jennifer, the head business maven is the CEO and assumes all operational responsibilities whereas Alicia is the branding brains behind the business. Together they run one of the larger microbreweries in New York State.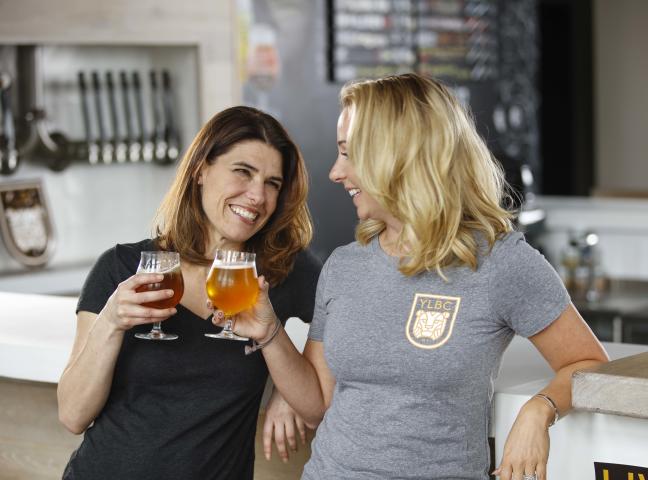 ---
Susie Atvell, Kindred Fare
Kindred Fare's owner and operator, Susie Atvell had worked in hospitality since 1998 and in 2015 thought it was time to open her own place in Geneva. A leader in developing the now well known Finger Lakes culinary scene, her spirited cookery inspired by local ingredients features seasonal menus and a Monday prix fixe menu that will make you actually look forward to Mondays. Susie strives to create the ultimate guest experience, from the inventive cocktails and mouthwatering menu to the lively team that prepares and serves the delectable dishes, Kindred Fare creates an atmosphere that is both casual and unforgettable.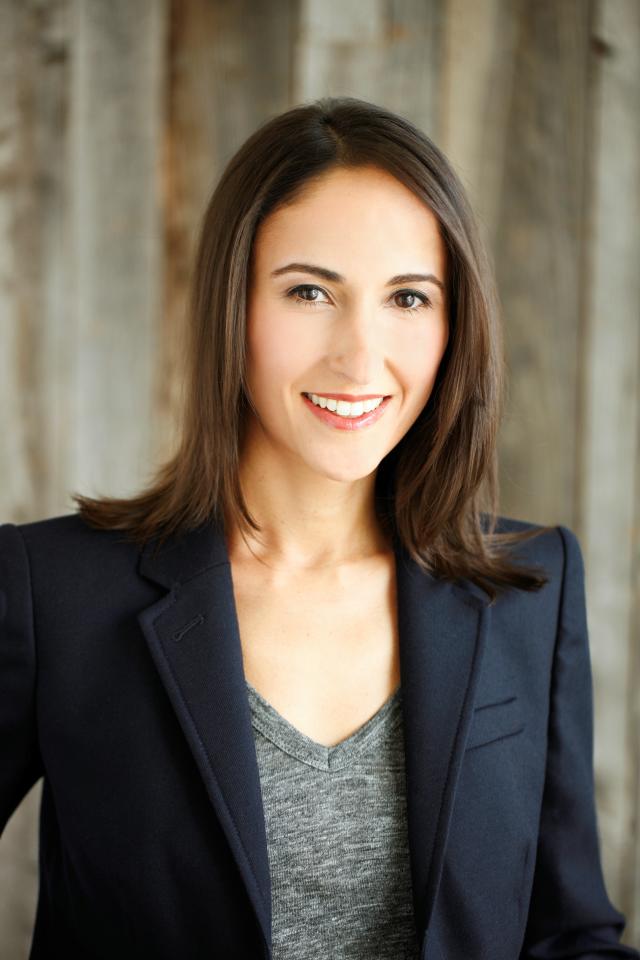 ---
Denise Chaapel, Sweet Expressions
Located in the heart of historic downtown Canandaigua, Denise Chaapel's Sweet Expressions greets you with the sweet smell of chocolate as soon as you step in the door. The finest and freshest chocolates are poured daily in thousands of shapes and themes. It's not unusual to hear patrons exclaim "Oh my, I think I am in heaven" as soon as they taste her delicious chocolates. When not in her shop, you are likely to see Denise at any of a number of local events offering chocolate samples and helping you select which yummy treats to buy for at-home (if they make it that far) enjoyment!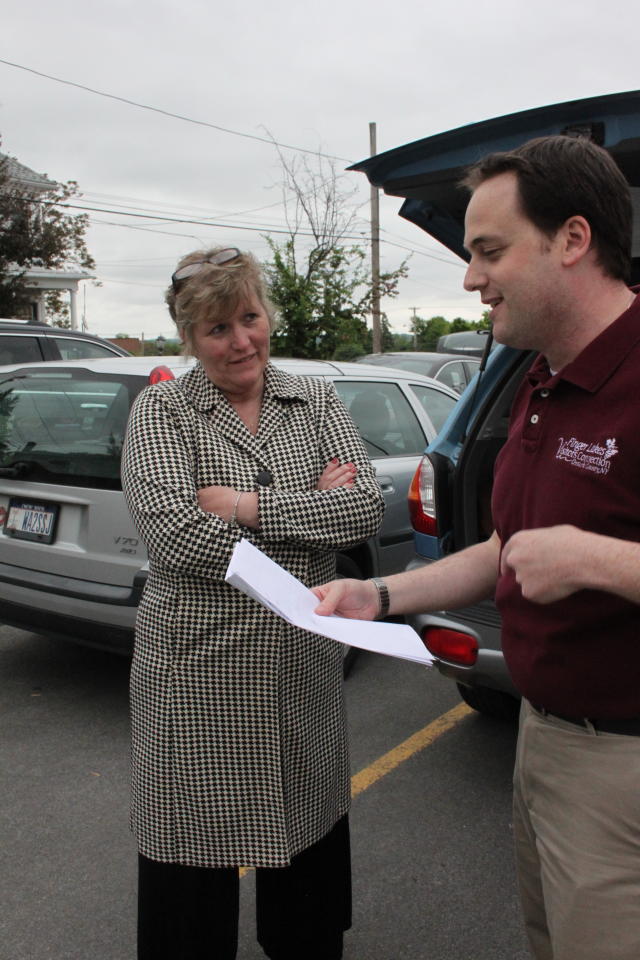 ---
Sherry French, Arbor Hill Grapery & Winery
Sherry and her husband John own and run the business Sherry's father John and mother Katie began back in 1987. Sherry grew up appreciating grapes, walking and working in the grapevine rows when her father worked at Widmer Wine Cellars. She went away to college to study art and then business which piqued her interest in the newly created Arbor Hill Winery where she started working as a sales associate, working up to become buyer and eventually manager. Today, she does just about everything from tending the gift & wine shop to getting wine labels approved by the government. Her personal goal is to continue to develop and sustain Arbor Hill for generations to come.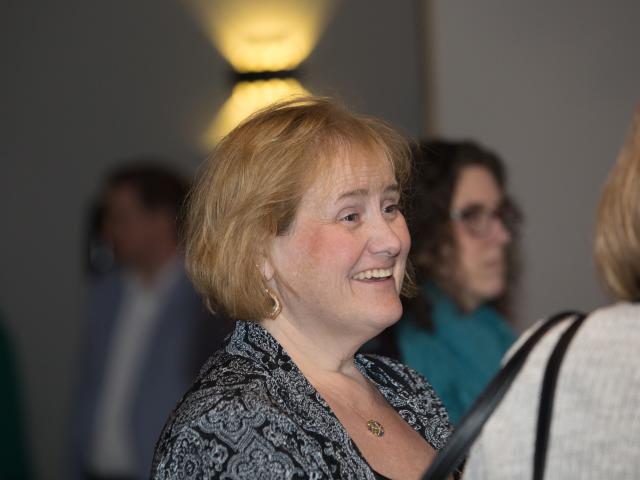 ---
Sheryl Mordini, 1795 Acorn Inn Bed and Breakfast
After nearly twenty years in the automotive advertising business, agency side, Sheryl decided to follow her dreams and became the owner and innkeeper of the 1795 Acorn Inn Bed and Breakfast in Canandaigua, an AAA Four Diamond Award recipient for 25 consecutive years. Thoroughly renovated and beautifully appointed with antiques and fine furnishings, the Inn offers the simple elegance of the past with the modern comfort and luxury appreciated by today's savvy traveler.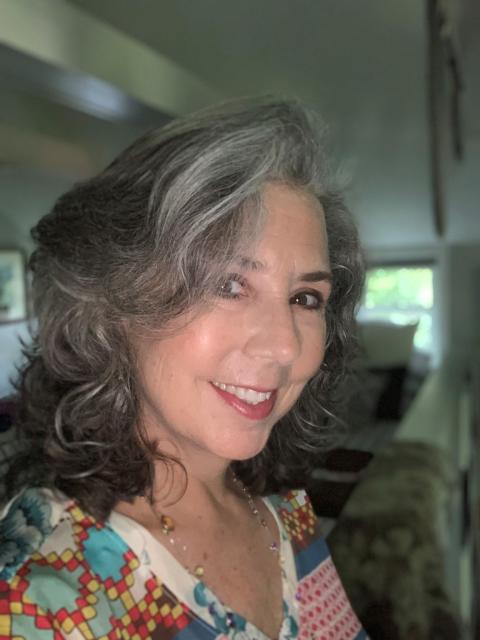 ---
Diane Sparks Moore, Inspire Moore Winery & Vineyard
Diane founded Inspire Moore in 2007 along with her late husband, Timothy and continues the legacy of the winery today with the support of her amazing children and staff. Responsible for the business end of the winery, along with human resources and also managing the tasting room, Diane is a super woman fueled by her love of upstate New York and its wine culture.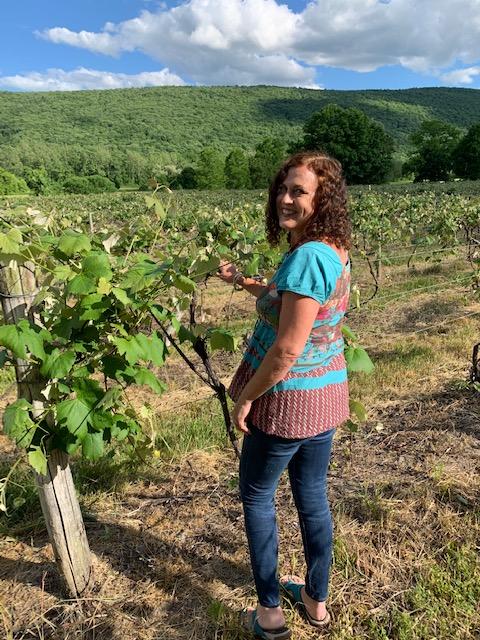 ---
Pat Rini Rohrer, Pat Rini Rohrer Gallery
Canandaigua artist Pat Rini Rohrer established the Pat Rini Rohrer Gallery in 2003. Located in a beautifully refurbished 1850s building on Main Street in downtown Canandaigua the Gallery is a pillar of the community's thriving art scene. Her gallery is well known and respected throughout the region for its rotating collections of fine art by local, regional and acclaimed artists, many of whom are women and the Studio II classes and workshops taught by professional artists. Finger Lakes graphic designer and painter Cindy Harris, president and founder of Harris Studios, shows at the gallery and teaches workshops that share her passion for painting and the Finger Lakes.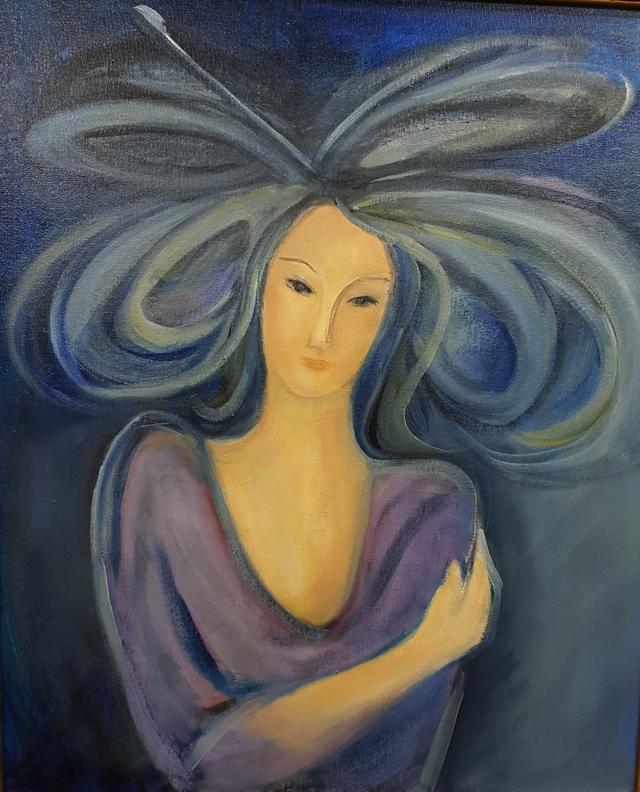 ---
For more ways to celebrate women in the Finger Lakes check out Brave Women FLX that honors the historic trailblazers like Harriet Tubman, Susan B. Anthony and Elizabeth Cady Stanton, who changed the course of history and the innovative and creative women who continue to blaze their own trails in business today.
---
Who are your favorite Finger Lakes women? Be sure to tag us @VisitFLX and #FLXperience and help us celebrate the amazing women who are such an important part of our Finger Lakes culture and lifestyle!