Museums & Historic Sites
History and culture are alive and well in the Finger Lakes and Ontario County, with museums, historic parks, special events, and landmarks that let you get up close and personal with Ontario County's storied past and modern-day culture.
Museums and landmarks throughout Ontario County delve into topics as diverse as early radio wireless communication technology, women's rights, the Underground Railroad, 19th century water cures, farming and agriculture and even, dare we say it, outhouses!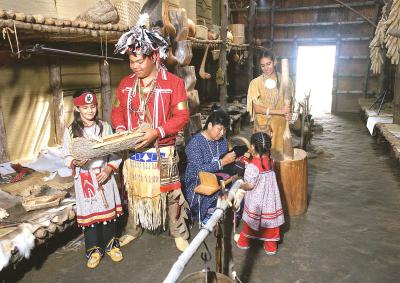 Walk through a replica of a 17th century bark longhouse and follow trails where you'll learn about Native American medicinal plants at Ganondagan State Historic Site. Spend an afternoon appreciating Seneca and Iroquois (Haudenosaunee) contributions to history and culture at Ganondagan's Seneca Art & Culture Center in Victor. 
Enjoy Queen Anne architecture and beautiful themed gardens of Canandaigua's Sonnenberg Gardens & Mansion State Historic Site, former summer home of New York City bank financier Frederick Ferris and wife Mary Clark Thompson. 
Experience the drama of early Church of Jesus Christ of Latter-day Saints history at the annual Hill Cumorah Pageant in July and then and then learn more about the Church of Jesus Christ of Latter-day Saints at the Hill Cumorah Visitors Center.
Geneva's rowhouses, Smith Opera House, Belhurst Castle and Geneva on the Lake all offer insights into Ontario County's rich 200 year history and notable architecture.