With the start of the warm weather, many of our favorite seasonal spots are opening up again. From beautiful gardens to rooftop bars, we cannot wait to enjoy the FLX under the sun!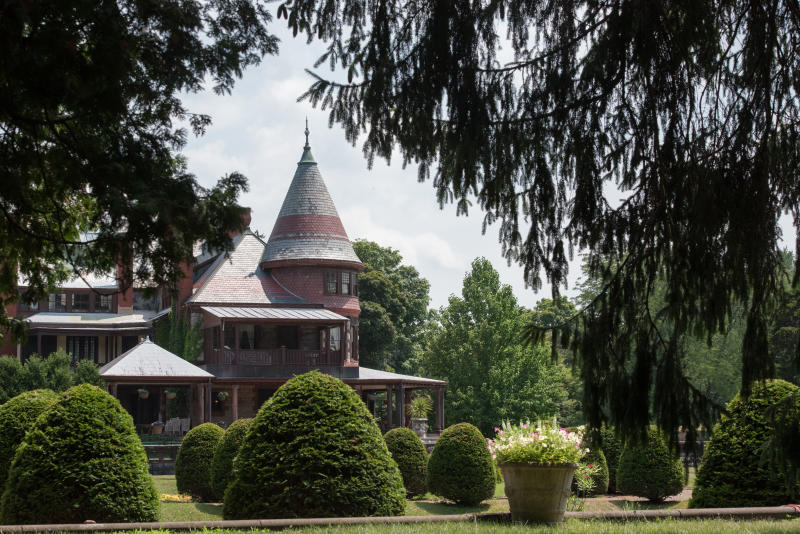 Sonnenberg Gardens and Mansion State Historic Site 
On May 1st, the beautiful gardens and doors of Sonnenberg reopened to the public, beginning the start of their 2023 season. 
One of the Finger Lakes' premier tourist destinations, Sonnenberg Gardens & Mansion State Historic Park in Canandaigua began as a summer home for New York City financier Frederick Ferris Thompson and his wife, Mary Clark Thompson.
The 52-acre estate has nine themed gardens set around a 40-room Queen Anne mansion that was built in 1887. The grounds are wonderful for a morning or afternoon stroll, but a tram shuttle is also available from the parking lot to the mansion.
Highlights of a Sonnenberg visit include the Lord & Burnham greenhouse (one of the few remaining in the country), the rose garden, the Japanese garden, and the rock garden. Sonnenberg is also home to the Finger Lakes Wine Center, where you can taste wines from 40 wineries - a great first stop to see what wines you are interested in sampling around the region.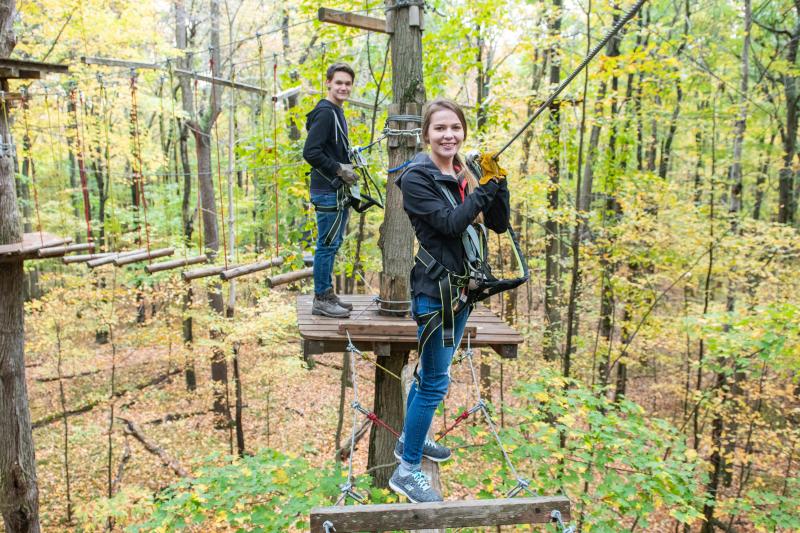 Bristol Mountain Aerial Adventures
On May 6th, Bristol Mountain opened for its summer season, so you can glide, climb, and swing through the Bristol Hills this summer.
Bristol Mountain Aerial Adventure Park consists of seven courses with different levels of difficulty. Each course is made up of 12 to 15 elements with each element being suspended between platforms that are secured to the trees. The adventures include zip lines, tightrope walks, rope ladders, bridges and more. 
Their Zipline Canopy Tour features seven zip lines totaling over 5,000 feet, four heart-pounding bridges, two hikes, two off-road rides and a final "leap of faith".  Each three-hour tour is led by two guides and is limited to 12 participants. In addition to these more thrilling opportunities, there are also courses for younger children to enjoy, making it fun for the whole family.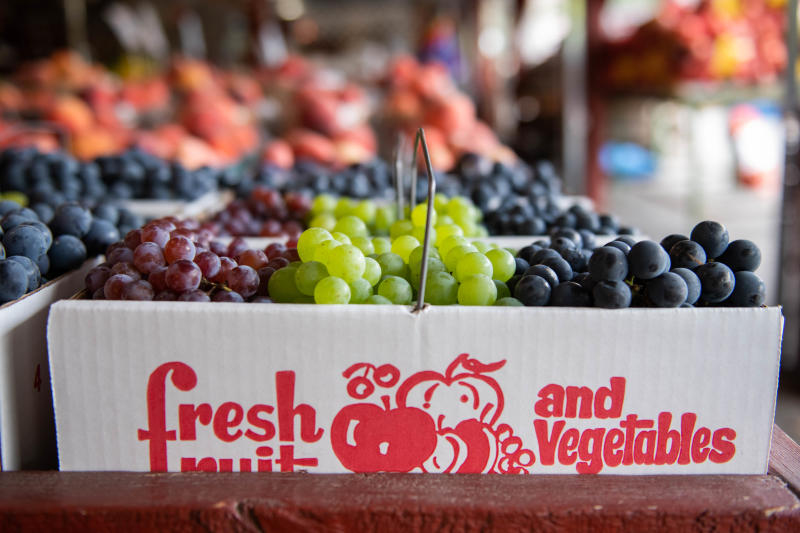 On April 28th, the largest open air farm market in the Finger Lakes, Joseph's Wayside Market reopened for the spring and summer season. A third-generation, open-air market featuring spring/summer flowers grown in the greenhouses, only "the freshest produce" grown locally, delicious pies, cookies, and specialty breads baked in the bakery. 
Joseph's also carries a quality line of jams, jellies, and a specialty gourmet line. There is a large selection of outdoor furniture made by the Amish, as well as another line made in Canada of recycled plastic/rubber, making it weather resistant and waterproof so the beautiful colors never fade. Your shopping experience at Joseph's will be memorable and something you want to do over and over!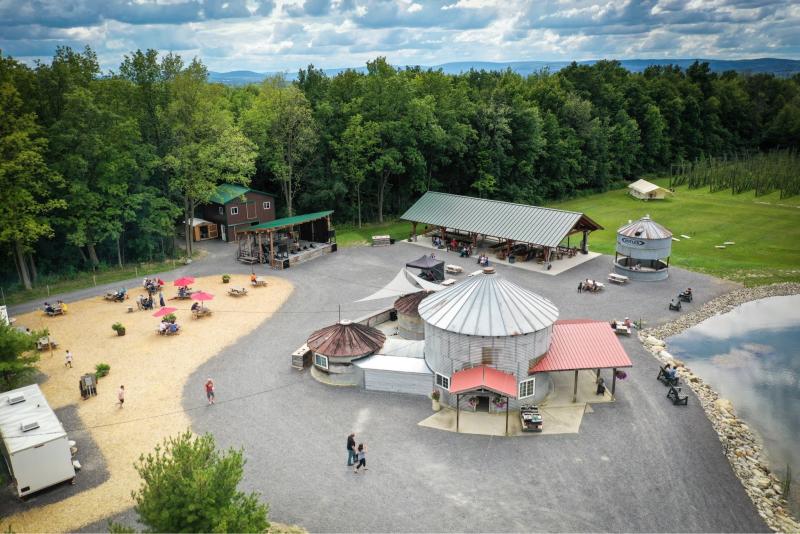 At the end of May, Lincoln Hill Farms will be reopening their unique farm space for another summer of live music, food, and drinks! Situated on 95+ acres of historic farmland in the picturesque countryside of Canandaigua, the property is a multi-purpose and family friendly venue perfect for entertainment, events, and celebrations of all kinds.
Open for weekend enjoyment, while also hosting weddings, festivals, and concerts, Lincoln Hill Farms is redefining event spaces in the FLX. From weddings set against a backdrop of sunflowers and a rustic timber frame pavilion, to private events hosted at their one-of-a-kind silo bar, the farm allows for an experience that you simply won't get anywhere else.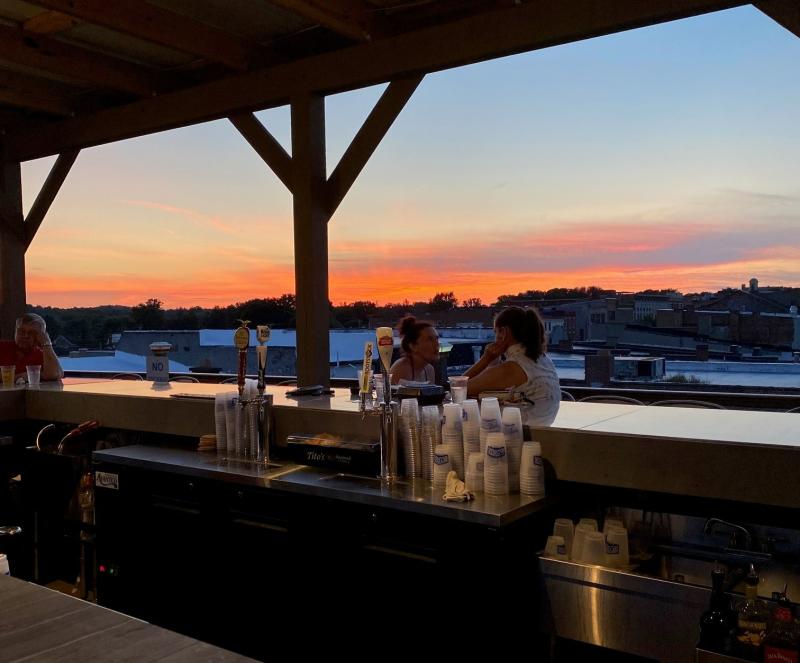 Nick's Chophouse, Martini, and Wine Bar - The Skydeck
Keep an eye out for the reopening of Nick's Chophouse's skydeck! Looking to reopen around the end of May or beginning of June, one of Canandaigua's only rooftop bars is adding onto their already incredible restaurant.
Nick's Chophouse in Canandaigua features fresh meat and seafood, along with a menu of signature martinis and local craft beers. The dining options are diverse, including a variety of cuts of beef, and variations of pork, duck, lamb and seafood. There is also a wide selection of salads, soups, appetizers and desserts.