For craft beverage aficionados, the Finger Lakes region is a treasure trove. Between the microbreweries, wineries, cideries and distilleries, there are literally hundreds of ways to quench your thirst in the Finger Lakes.
Don't know where to start? We have a few suggestions, courtesy of the ROC/FLX Craft Beverage Trail.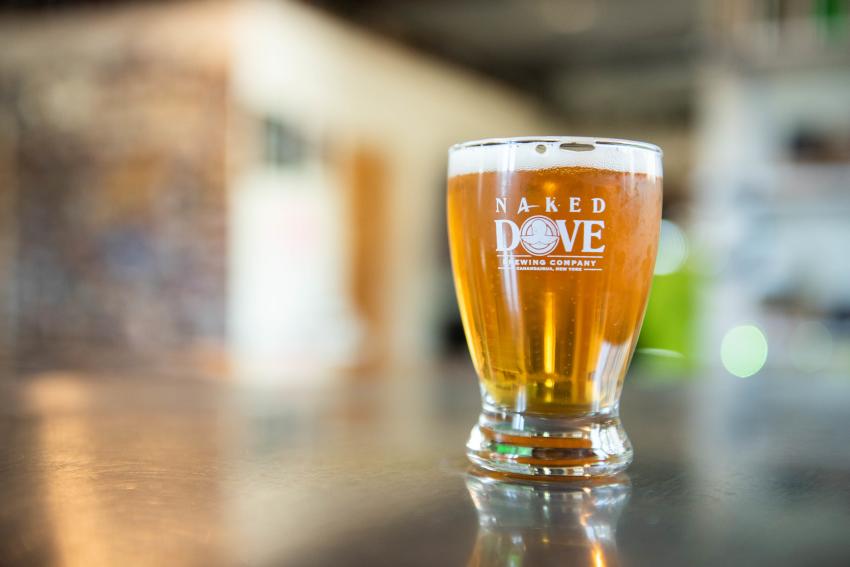 For a beer experience that's every bit as educational as it is fun, stop by the tasting room at Naked Dove Brewing Company on Routes 5 and 20 in Canandaigua. The microbrewery has six styles on tap all year round, plus another two or three rotating seasonal selections. The tasting menu has in-depth details on each brew's style, character and flavor profile, and the knowledgeable staff is always eager to help. (Don't forget to ask for a tour of the brewery facilities!) Five dollars will get you a flight of six 4oz beers. If one catches your fancy, fill up a grumbler (32oz) or a growler (64oz). Keep in mind that Naked Dove Brewing Company is a working brewery and tasting room—not a bar. It does not serve food, but you can get beer by the pint. However, Naked Dove beer is on tap at more than 200 bars and restaurants in the surrounding area.
---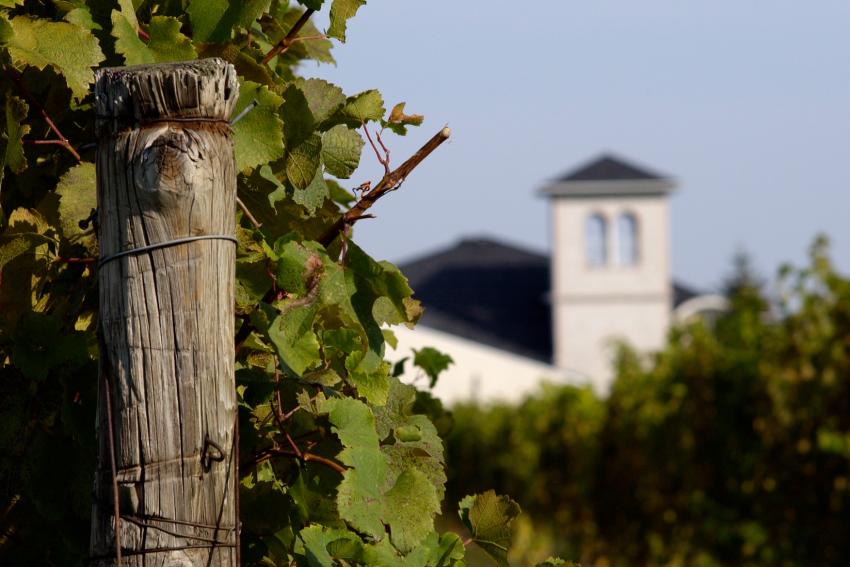 Casa Larga Vineyards
In 1974, Andrew Colaruotolo planted the first two acres of vines in Fairport, NY. He named the vineyard Casa Larga after his grandparents' vineyards in his home country of Italy. Today, Casa Larga is a thriving vineyard and winery open to visitors year-round. Stop by the tasting room to sample red, white, rose and ice wines starting at $5 for five wines. Chocolate and cheese pairings are also on offer for an extra fee. Don't forget to mark your calendar for Casa Larga's annual grape stomp at the Purple Foot Festival each autumn, as well as the annual New York Ice Wine & Culinary Festival every winter.
---
Iron Smoke Distillery
Founded in 2011, Iron Smoke Distillery has wasted no time racking up awards on its locally distilled spirits. Its artisan-crafted, small-batch Straight Bourbon Whiskey was awarded double gold at the North American Bourbon and Whiskey Competition, plus a score of 95.5 from Jim Murray's popular annual Whiskey Bible. Iron Smoke is also famous for its Rattlesnake Rosie's Apple Pie whiskey, made with New York apple cider, cinnamon, vanilla and brown sugar. Stop by for a tour of the distillery and sample the wares straight-up, or grab a cocktail and relax in the Watering Room, an event space and bar with Prohibition-era décor. Don't forget to check the calendar for upcoming live music at Iron Smoke's Sideshow concert venue.
---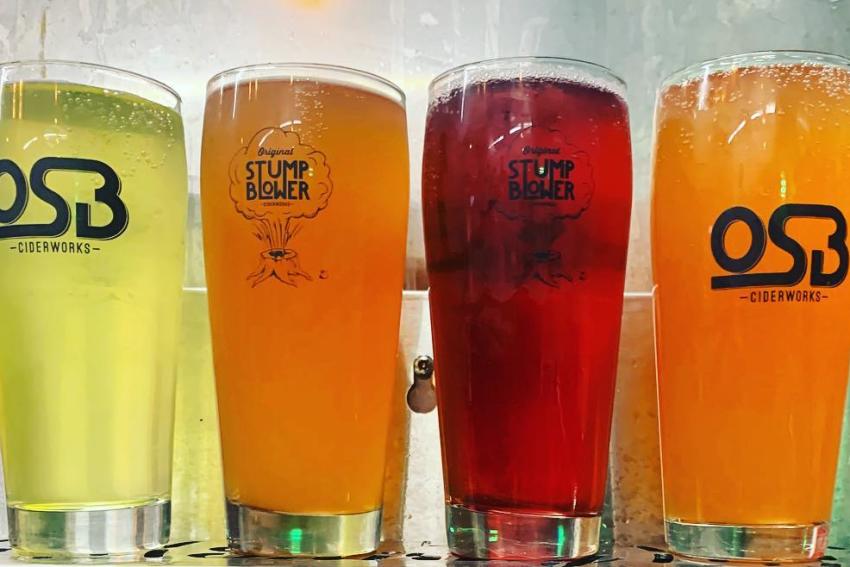 Original Stump Blower Ciderworks
Craft cider has enjoyed a surge in popularity in the past five years, and there's nowhere better to enjoy it than in the heart of New York State at Original Stump Blower Ciderworks. Owned and operated by siblings Elise Barnard and Eric Smith, OSB uses New York apples and other local ingredients to make creatively flavored ciders with quirky names like Grape White Shark and Hip Hop Hibiscus. Swing by the tasting room on Big Tree Road in Lakeville Thursday through Sunday for a tasting flight and to check out the local handcrafted wares from local artists.
---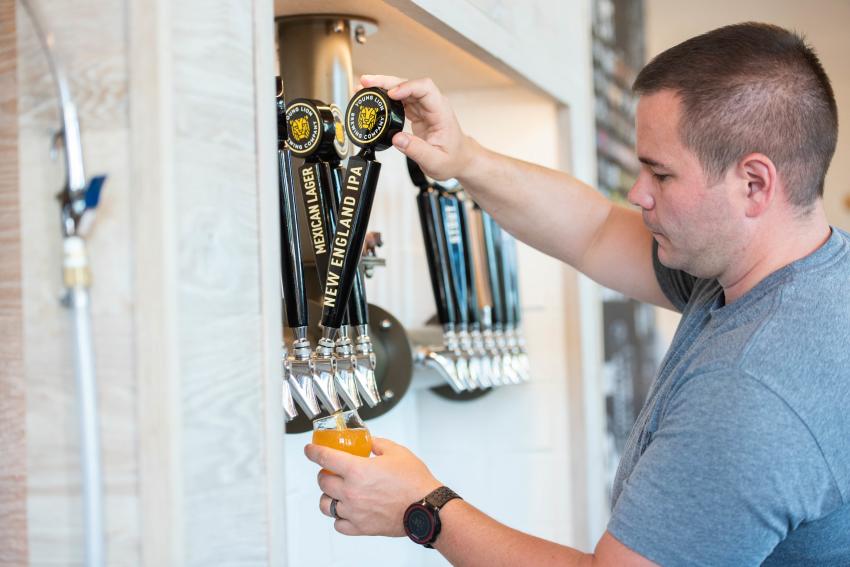 Perched right on the edge of Canandaigua Lake, Young Lion Brewing Company boasts an enviable lake view from its gleaming modern tap room. Founded in 2015, the woman-owned brewery has quickly become a destination for Finger Lakes locals and visitors. As you walk into the building, you'll be hit with the smell of malt coming from the mill room. Pull up a chair to the spacious bar and enjoy a flight or a pint with a salty soft pretzel and dipping sauces. For even more local flavor, don't forget to sample the beers and ciders Young Lion has on tap from other area producers.
---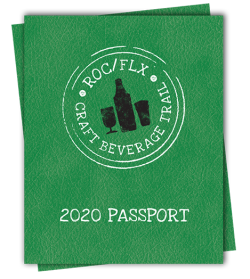 Hit the Trail with the 2020 Passport!
The brand-new ROC/FLX Craft Beverage Trail passport is now available for purchase. At $20 each, the 2020 passport program is an easy way to save on craft beverages, and a great excuse to check out a producer you haven't tried yet or stop by a trusted favorite!
Visit ROCFLXCraftBevTrail.com/Passport to get yours now!