Everyone in the Finger Lakes region who has an interest in Native American history and culture has been eagerly waiting for the opening of the Seneca Art & Culture Center at Ganondagan State Historic Site.
The 17,300-square-foot interpretive center brings together 2,000 years of Seneca and Haudenosaunee (Iroquois) contributions to art, culture and society. The man who had the vision for all of this, site manager Peter Jemison (pictured below), spent the past 20 years working tirelessly to make this dream a reality.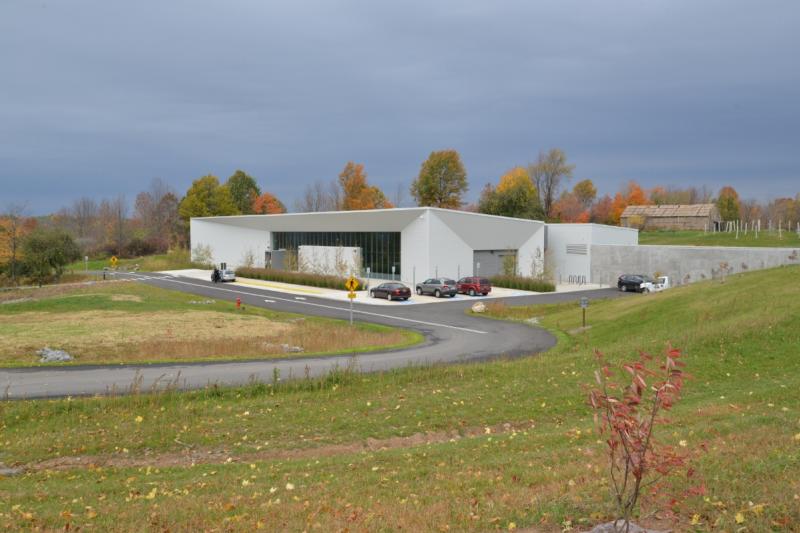 The doors finally open Saturday, October 24, with a special ceremony at 10 a.m. The Center will stay open all day, with free admission and special programming that includes a gathering of basketmakers, Iroquois social dances and storytellers.
I attended a special preview event for media and supporters yesterday. What touched me most about the event was a welcoming ritual called Edge of the Woods, presented by Tom Porter, a Mohawk elder who helped Jemison, the Friends of Ganondagan and others celebrate the long-awaited opening.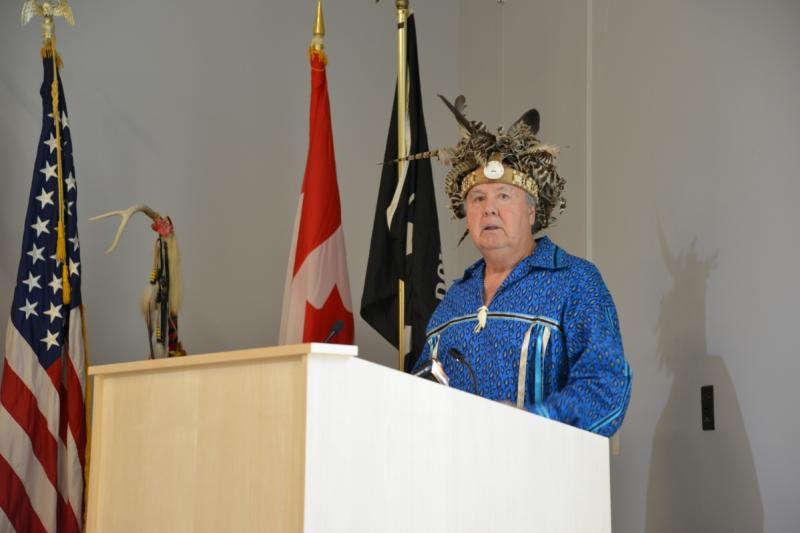 Before the crowd of supporters and media were even allowed inside, Porter (pictured below, on left) walked us through this symbolic ritual, practiced as a way to welcome guests who have come from near and far. Normally he would do the ritual in the Mohawk language, but today, he explained, The Creator would make an exception and allow English.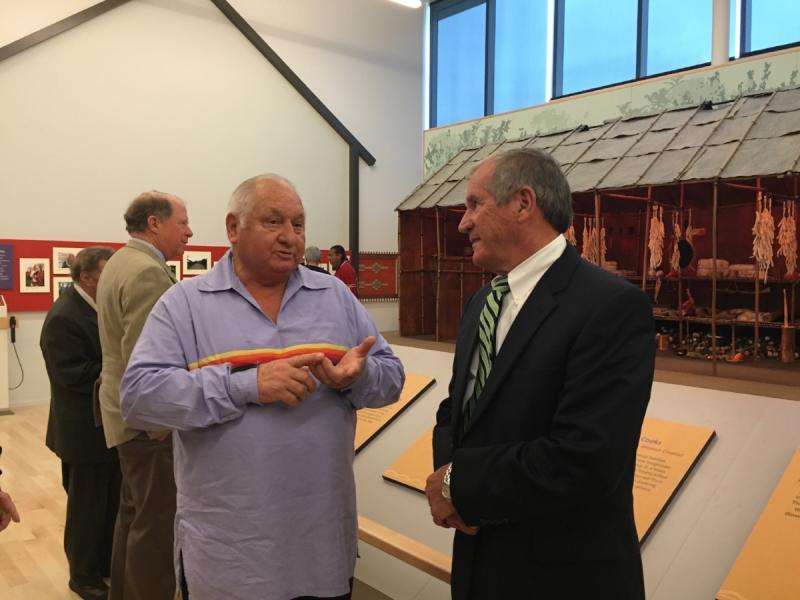 "The Creator opened the road so we would all have a safe journey here. That is why we say thank you," he said.
The Edge of the Woods ritual is designed not only as a sort of prayer to express gratitude for safe arrival, but also as a way to make guests feel comfortable. Thorns and burdocks that may have stuck to skin and clothing as people traveled through the woods are symbolically removed. An eagle feather is used to symbolically remove the dust that has accumulated on the body. A greeting is offered to the leaders from the places where guests have traveled.
If guests arrive with the heavy grief of losing a beloved, a soft skin is used to symbolically remove tears from their eyes and the dust of death from their ears, so that they may see clearly and hear the sound of birds singing and children laughing.
"With that, we address you and uplift your mind, and we welcome you here," says Porter.
And with that, the American Legion Post 1587 Color Guard led the crowd into the Seneca Art and Culture Center.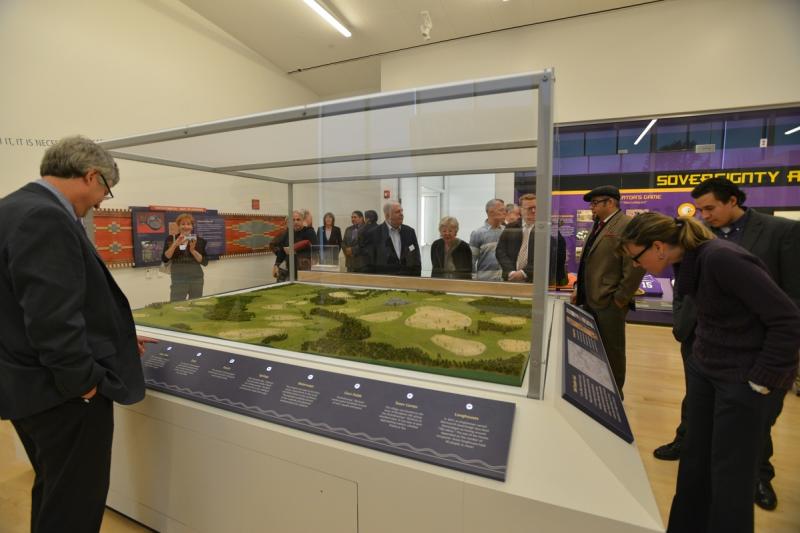 Just as this particular ritual of yore still resonates with contemporary Native American society, the Seneca Art & Culture demonstrates that the story of Seneca and Haudenosaunee (Iroquois) people is rich in history and very much alive and well today.
If you go
What: Grand opening of the Seneca Art & Culture Center at Ganondagan State Historic Site.
When: 10 a.m. to 5 p.m. Saturday, October 24, 2015. The grand opening ceremony is at 10 a.m.
Where: 7000 County Road 41, Victor 14564.
For more information: www.ganondagan.org.