In just a few days the town of Hopewell near Canandaigua will welcome more than 40,000 people to the 55thannual Pageant of Steam. This event will bring visitors of all ages, backgrounds and lifestyles.  I really admire the mission statement from the N.Y. Steam Engine Association, which promotes this unique event. "Demonstrating the past to educate the future." 
It truly is a pageant dedicated to steam. In fact, I think of it as four days of tractor performance art.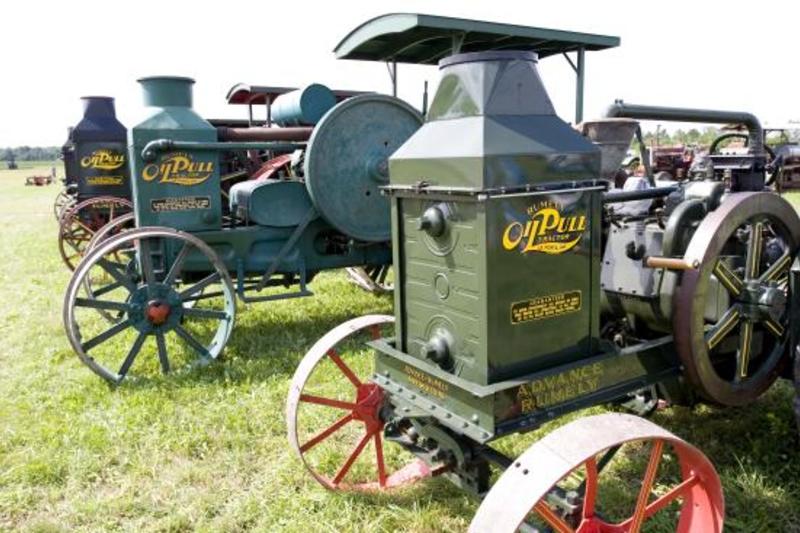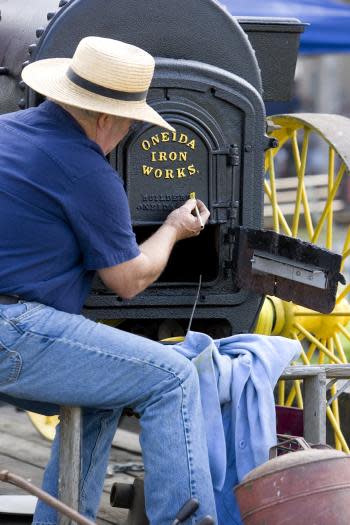 Located on a 100-acre parcel of farmland, the Pageant is a three-ring circus with something new going on in every corner.  In addition to the eight different tractor pulls taking place at the main stage, visitors will find a flea market, auctions, countless vendors to make your head spin selling all types of things, live music and of course great food!  I just love the barbecue – it's my favorite. You will also find daily chainsaw carvings and antique construction equipment demos such as thrashing, sawmill and bailing.  Remember to wear good walking shoes or you could even rent a golf cart to get around if you wanted with so much to see and do.
This year I have some guests from Canada on a group tour coming for the first time to check it out.  They are the directors of the Ottawa Farm Show and the Ottawa Valley Seed Growers.  After spending the whole day at the Steam Pageant on Thursday they are going to Red Jacket Orchards www.redjacketorchards.com  on Friday.  Here they will be treated to a behind the scene tour of the juice processing facility, enjoy some tasty varieties of apples, sample fresh fruit juices and have a chance to buy some locally made products in the farm market store.  In working with their tour operator I was able to suggest so many things for these people to do for some free time that we ended up planning a whole new edu-taining multi-day farm tour for Echo Tours www.echotoursandtravel.com  for the future! 
PAGEANT OF STEAM
When: 8 a.m. to 8 p.m. August 5 through 8
Where: Gehan Road off Route 5 & 20, Canandaigua, NY 14424
Phone: (585) 394-8102
Admission: Adults $6, kids younger than 12 are free. 
For more information: See a complete schedule of events and learn more at www.pageantofsteam.org.