Game nights, happy hours and co-ed sports leagues all make for great memories and moments—with fellow human beings. But when it comes to unconditional love in the form of happy howls and giddy licks, there's nothing better than some quality time with your little fluffle snuggins. That's right, we're talking about dogs (and puppies).
Time and time again, dogs prove that they're more than just pleasant space heaters in cold weather or protectors against rascally squirrels and do-badders. They are loving, jumping, licking, barking, hunka hunka furry loves and it's time to take them on the W-A-L-K they deserve. But these aren't just any walks—these are the seven-best dog-friendly walks in the Finger Lakes.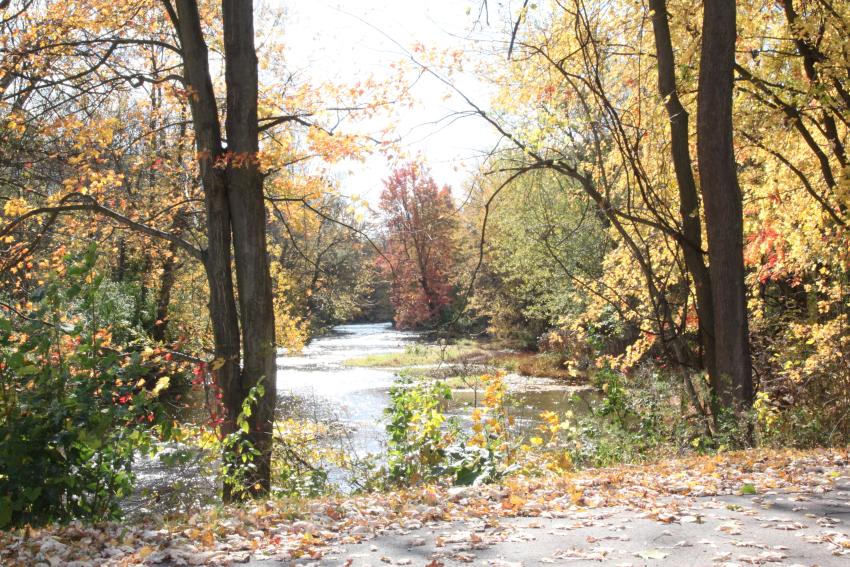 Manchester Gateway Trail
Located between NY Route 96 and Clifton Street in Manchester, this 1.5-mile stroll is perfect for happy woofers of all shapes and sizes. Not too short, not too long, it's specifically designed to enhance the natural beauty of the streambank habitat. This pleasant path is a natural serotonin booster for your walking pups and jogging doggos.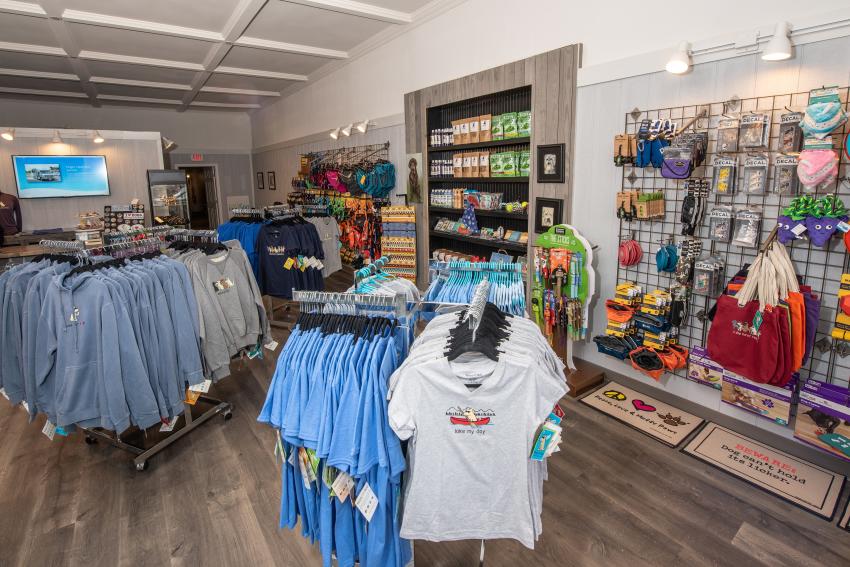 Give your fluffy pumpkin a "treat yourself" day of their own at this dog spa. Grooming services will have them shining like the stars they are, and the local T-R-E-A-Ts will please those toofy chompers. Make no mistake, Bad Dog is for good boys and girls (both canine and human).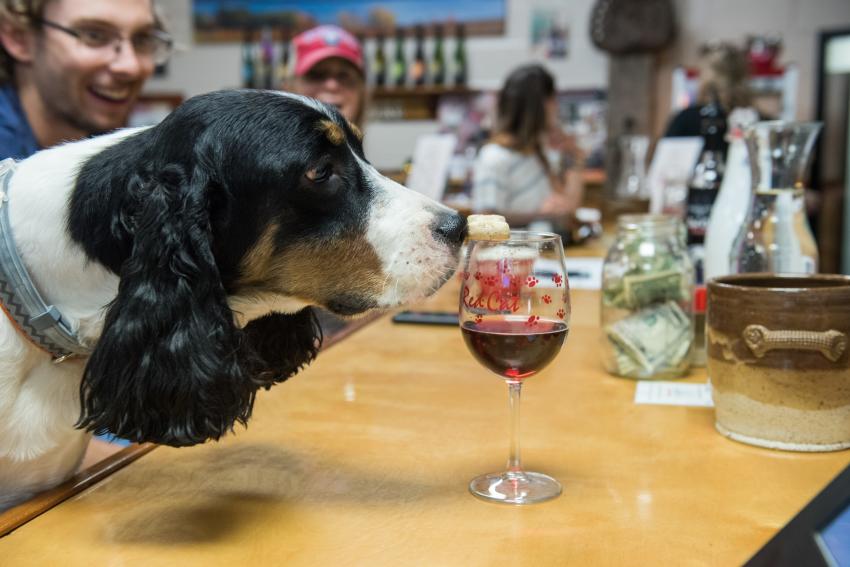 Don't let this winery's name fool you: It's definitely dog-friendly. For the people in the group, Hazlitt's offers tasty selections of wines and ciders. For the happy little bark barks, there's a whole world of vineyards to explore, including a one-mile loop trail worth bounding down. Final thoughts? Round out your stay by bringing some food for a nice picnic with your pup.
Home to beautiful views that every smiley dog will enjoy, this park is a great place for an afternoon jaunt. Get those legs moving or grab a grassy knoll for some primetime people/puppo watching while taking in the scenic waters of Seneca Lake. Chances are high that your little love bucket will find a new furry friend by the end of the day.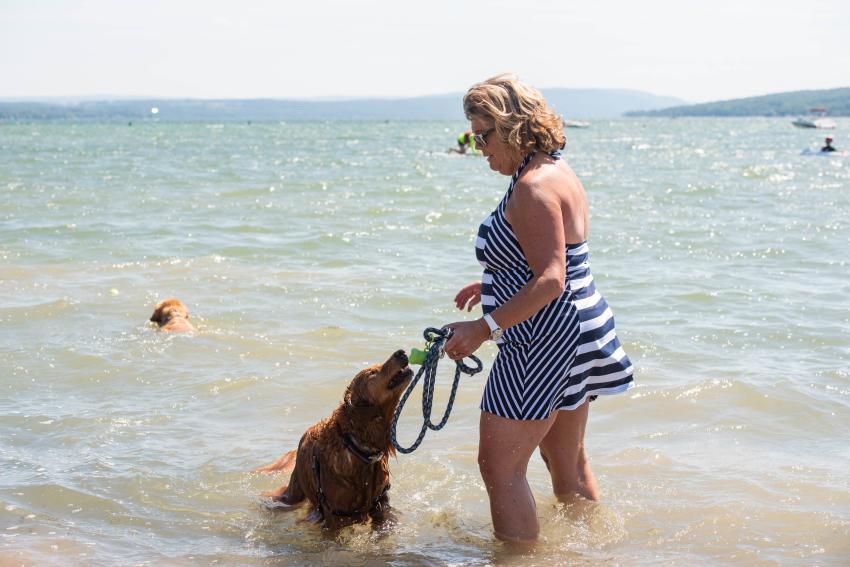 Looking for an aquatic activity for your swimmerdoodle? Try this park located at the north end of Canandaigua Lake. Head over to the canoe and kayak launch spot to give your puppy shark a chance to cool off under the hot sun where they can jump in and doggie paddle the day away.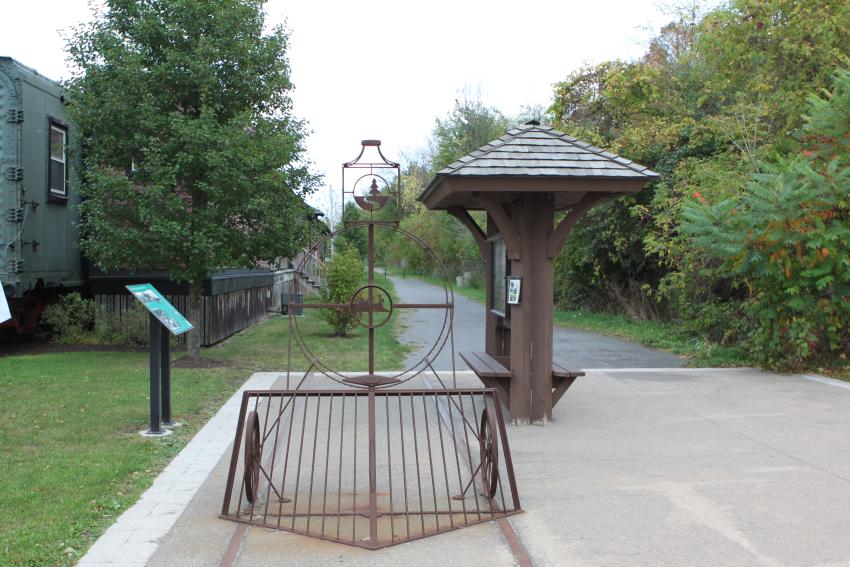 Hyperactive hounds, rejoice! These zigzagging paths cover over 65 miles of woodland rambles, stream-side walks and multi-use trails. Hikers and bikers are frequent flyers in these parts, so a leash should be used for your furry buddy. Check out the Auburn Trail for nine miles of fresh air from Farmington to Bushnell's Basin.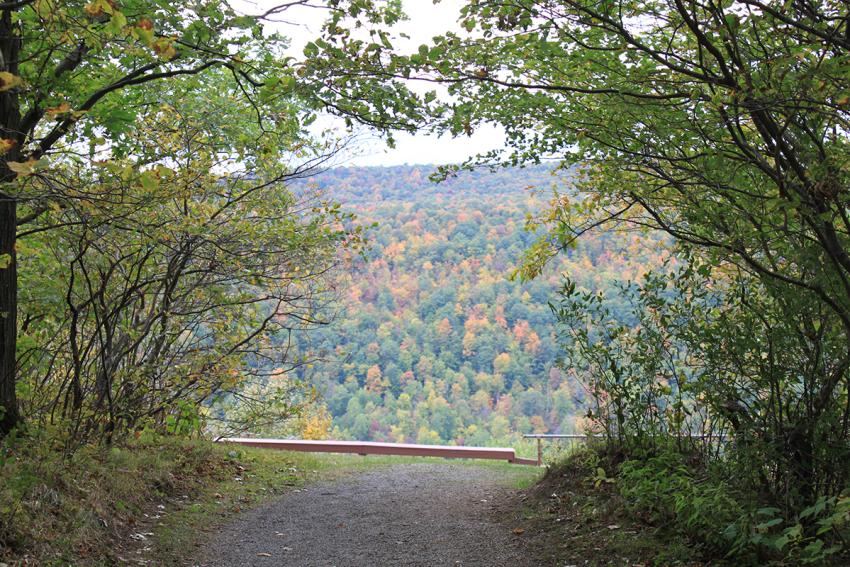 A brilliant view called "The Jump-Off" awaits you­—2,256 feet above sea level—at this Naples park. 410 acres of woods and open lands guarantees your pupperino can run to their heart's content. It's also the perfect place for a fun frisbee-nabbing session or the #1 doggo sport: fetch. We'd say it's also great place to have a quick catnap … but your four-legged friend may get offended.