With summer in full swing, the beautiful weather in the Finger Lakes has me dreaming of experiencing this area in a completely fresh way. Not by foot, not by car but by my favorite two-wheeled machine: the bike. I've set a new goal and, perhaps you'll join me.

I want to bike around all 11 Finger Lakes. Will I do them all by the end of the summer?
Pictured below is Honeoye Lake, the first of the 11 Finger Lakes I have conquered with my bike.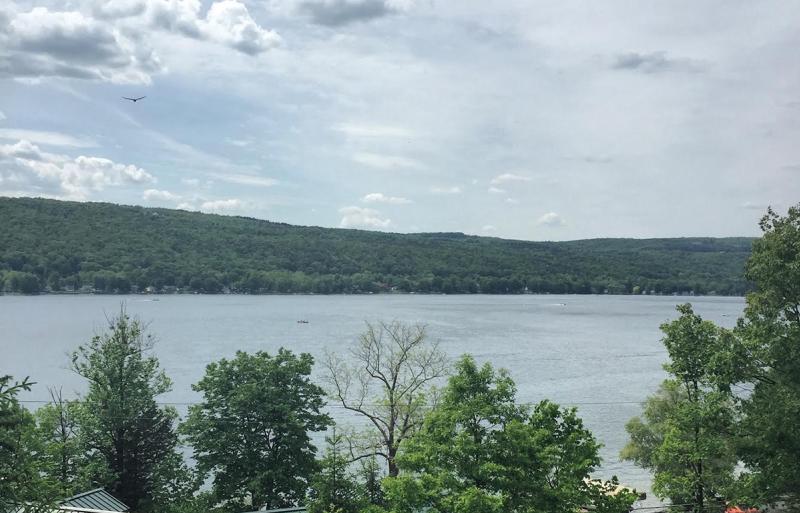 Well, no. I've got wine-tasting, chocolate-eating, trail-hiking, and lake-living to do! This is a long-term goal and one that, in all honesty, should not be rushed. That's what I love about biking. As the pedals turn and the wheels spin, life is lived at the pace you set.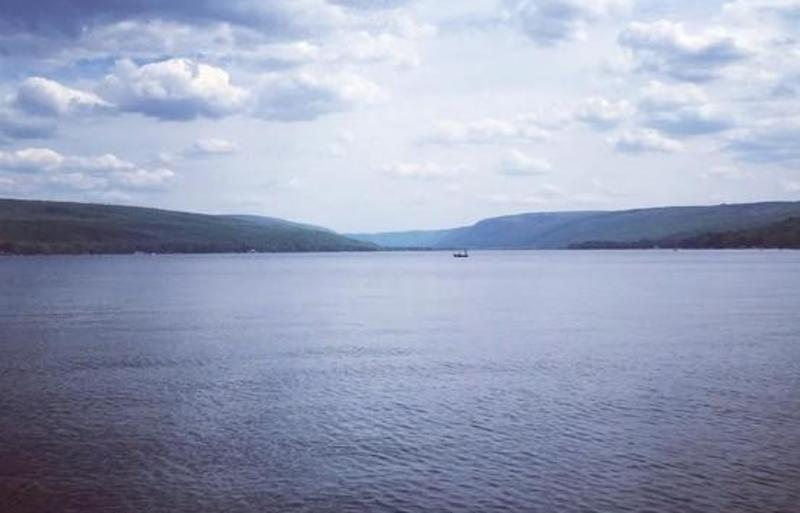 Here is a dreamy view of Honeoye Lake from Sandy Bottom Beach Park.
To achieve this goal, my pace cannot be at a stand-still, after all, that wouldn't be very productive. But, I have to start somewhere! For the first of 11, I conquered Honeoye Lake with my biking partner and boyfriend, Lance Arm… Not really, his name is Andrew.
Here's what you need to know about this trek: It's an 18-mile ride with pretty consistent elevation (that's right, not too hilly!). Though it does depend on the route you take. We started at Sandy Bottom Beach Park at the north end of the lake, and cruised south down County Road 36. Speed demons can ride it in less than an hour. But more leisurely riders like Andrew and me, we clocked in at around three hours. Hey, I told you, I'm not rushing this thing. It's all about the journey.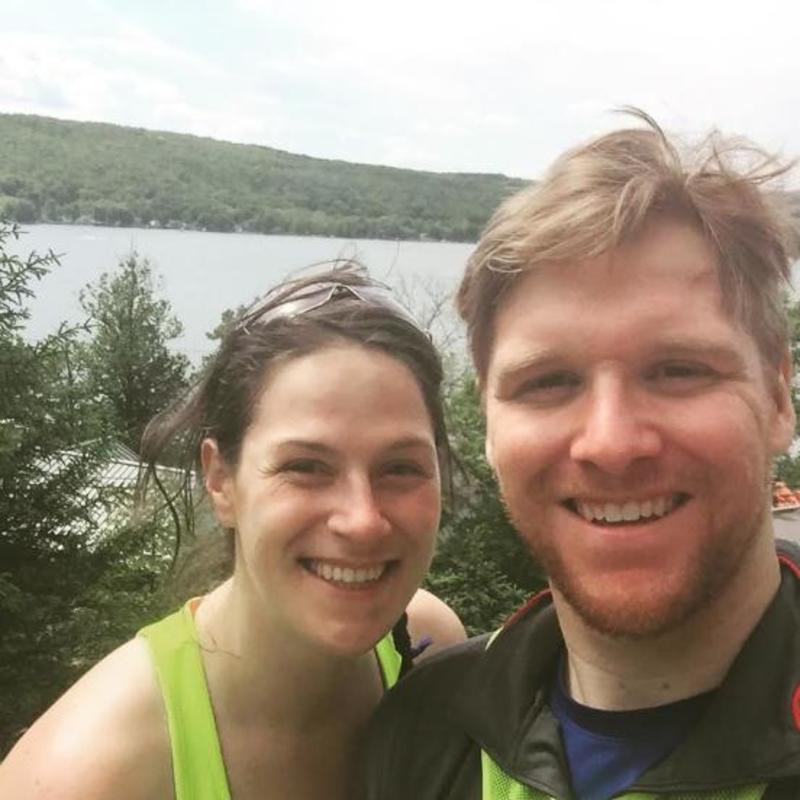 Here I am with Lance (I mean Andrew) at the halfway point around Honeoye Lake.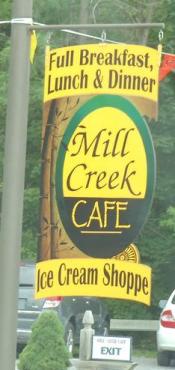 Serene is the perfect word to describe this ride. Birds were chirping, wildflowers were in bloom, and a gentle breeze was at our backs (most of the time). Along the way, you'll pass countless opportunities for photos, both selfies and gorgeous landscapes. Room for all here. If you want to try out some local fare there are also a few ice cream joints and some other culinary delights. I know you're asking – so the answer is yes, as matter of fact. We did stop for a cone at the ice cream shop at Mill Creek Café, and it was delicious!  *I highly recommend this refueling stop.*
After you've finished your ride and are looking for a rest break to enjoy the lake up close, ride down to Sandy Bottom Park and dip your toes in the water. Shoot, why not jump in for a swim to cool down!? 
You won't have to worry about too many boats because boat sizes are restricted for optimal peacefulness. Bonus - there's a fact you can use at your next party!