Several weeks after the Japanese bombed Pearl Harbor in December 1941, the Voice of America made its debut on radios beyond our borders, broadcasting in German as a new strategy to counter Nazi propaganda and promote American democracy and other values to Americans in occupied territory as well as to overseas allies.
The original VOA relied on shortwave radio, a technology, which previously had only been used in private enterprise.
The Antique Wireless Museum, a mind-boggling collection of historic communications equipment and hardware, now brings a sizable piece of VOA history to Bloomfield.
A transmitter from the VOA station in Delano, California, which began broadcasting in late 1944, has found a new home in a new section of the museum.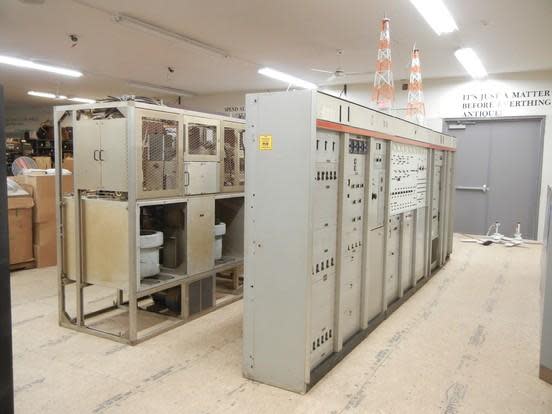 The exhibit opened Aug. 11. Audio from early broadcasts from the Delano station will be forthcoming in a month or so.
When the Delano station was closed in 2007 due to funding and the sea change to web-based communications, it was the last remaining World War II-era shortwave transmitter still in operation. It was supposed to be sold as scrap metal.
Then the Collins Radio Heritage Group, an alliance between Antique Wireless Association of Bloomfield and the Collins Collectors Association, was formed.
The Alliance "rescued" the control room and one of the transmitters that was installed in 1965 and shipped it to Bloomfield, headquarters of the Antique Wireless Association, and AWA volunteers have reassembled it.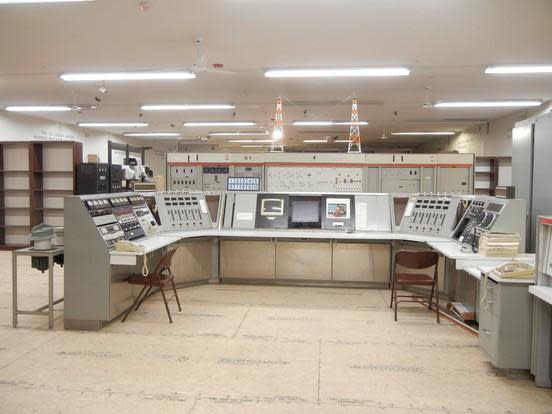 AWA's Bob Hobday says the VOA exhibit is the perfect stage to tell the important story of Voice of America.
"Voice of America was started in 1942 as a way to combat propaganda from World War II opponents. (The VOA founders) decided early on to tell the truth no matter if it was good or bad. They were broadcasting the news to those behind occupied territory," says Hobday, pictured below.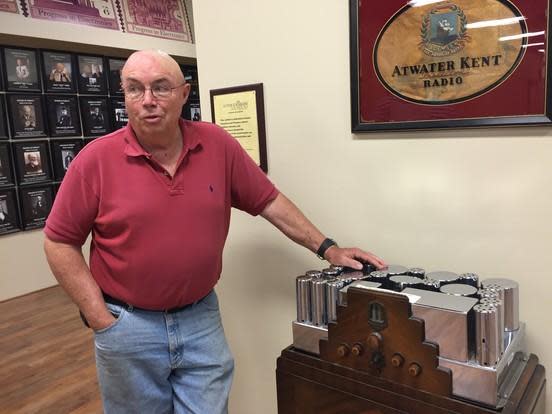 While there were many VOA stations, Delano was one of the big three, and its antennas were pointed toward Central and South America and the Pacific Rim nations, sharing the news in Spanish, Portuguese, and other languages, Hobday says.
In later years VOA become known for using Special English, which was a slow, simplified version of English that was spoken very slowly and used simple sentence structures and was limited to a vocabulary of 1,500 words.
Voice of America was not just a news service, but a vital cultural crossroads, as American jazz, blues and other musical genres were shared with listeners around the globe.
"People risked their lives to listen to Voice of America. If they were caught there were serious problems," he says.
What else is new at the Antique Wireless Museum?  Samuel Morse's notebook that kept his notes on the first telegraphic line from Baltimore to Washington, D.C., built in 1844.
Other exhibits include the predecessors of the modern cell phone, a replica of the Titanic's wireless room,amateur radios, and various developments in home entertainment. 
The Antique Wireless Museum is at 6925 State Routes 5 and 20 in Bloomfield, 14469. Hours are 10 a.m. to 3 p.m. Tuesdays and 2 to 5 p.m. Saturdays and Sundays. Admission is $7; teens, kids and AWA members get in free.
The museum is closed Labor Day weekend and on other major holidays.