The sound of a Corvette engine is definitely a sign of good times on the road in the Finger Lakes.
When a bright red "Vette" pulled up outside Cat's in the Kitchen in Canandaigua, the "purr" of the engine got the store owner's attention.  It was Memorial Day and the two female passengers from the Niagara Falls area were a few hours early for Ringo Starr and his All Starr Band who were returning that night to perform at CMAC. The ladies reported that they were driving around the area in search of specialty gift stores and antiques. They came upon Cat's in the Kitchen, and this story begins!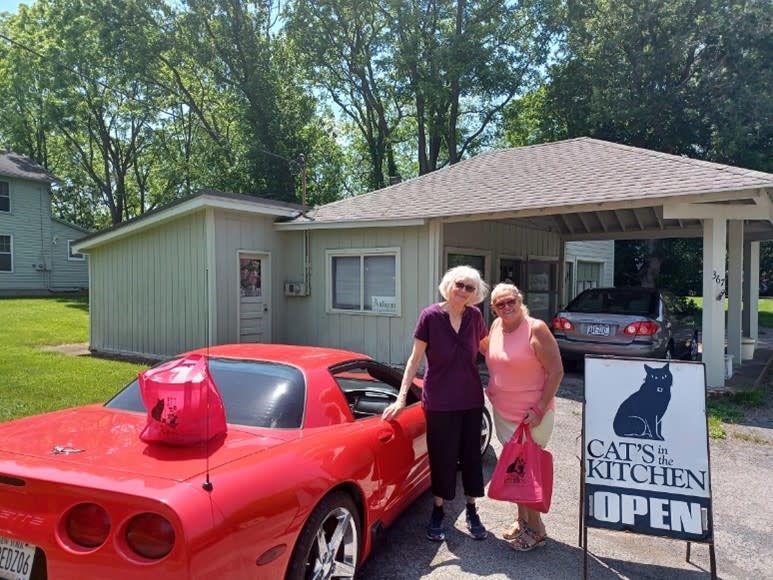 The duo, who opted for the names of "Thelma and Louise," were in high spirits. Soon everyone was sharing their love of all things Beatles.  One had seen a Ringo Starr concert at another venue but the band hasn't toured in two years due to Covid.  The CMAC show was the third date on the first leg of a 22-show tour across the east coast.  The ladies wondered, with Ringo nearly 82 years young, would they have a chance to see him again?
What they learned was that the famous drummer, who has previously entertained thousands at CMAC, had yet another connection to Canandaigua!  The former Beatle was featured in a series of commercials promoting the Canandaigua Wine Company's (now Constellation Brands) Sun Country Classic Wine Coolers in the 1980s.  While the beverage did not have the staying power of the iconic rocker, the ladies from western New York added this tidbit of "Beatle" history to their fan lore – especially after the shop owner produced a surviving bright yellow apron with the Sun Country logo.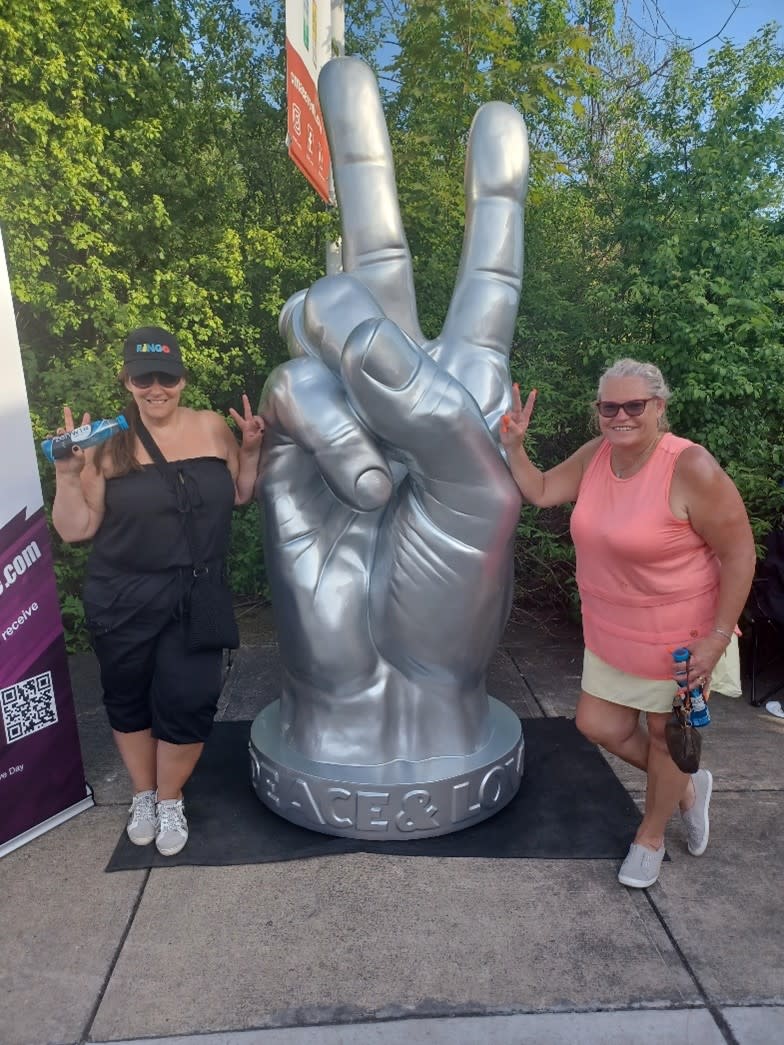 After leaving Cat's in the Kitchen with lots of new and collectible gifts and souvenirs, but not the apron, "Thelma and Louise" roared off in anticipation of the memorable musical evening ahead.  Afterwards, they shared photos taken at the shop and CMAC -- where they stood in front of Ringo's iconic Peace and Love sculpture of Ringo's hand making the peace sign that appears to be a replica of the 800-pound 'Peace and Love' sculpture which he donated to the city of Beverly Hills, now his hometown. A good message for our times!
---
Starr gazing: Submitted by Laurel Wemett, owner, Cat's in the Kitchen, 367 West Ave., Canandaigua, NY catsinthekitchen.biz