The anniversary of the end of Prohibition is almost upon us! Prohibition in the United States was a nationwide constitutional ban on the production, importation, transportation and sale of alcoholic beverages from 1920 to 1933. And Ontario County is rejoicing with celebrations, deals and special events all around the Finger Lakes! 
Mark your calendar now for Wednesday, December 5, the 85th anniversary of the repeal of Prohibition! Here are some fun events you can take part in: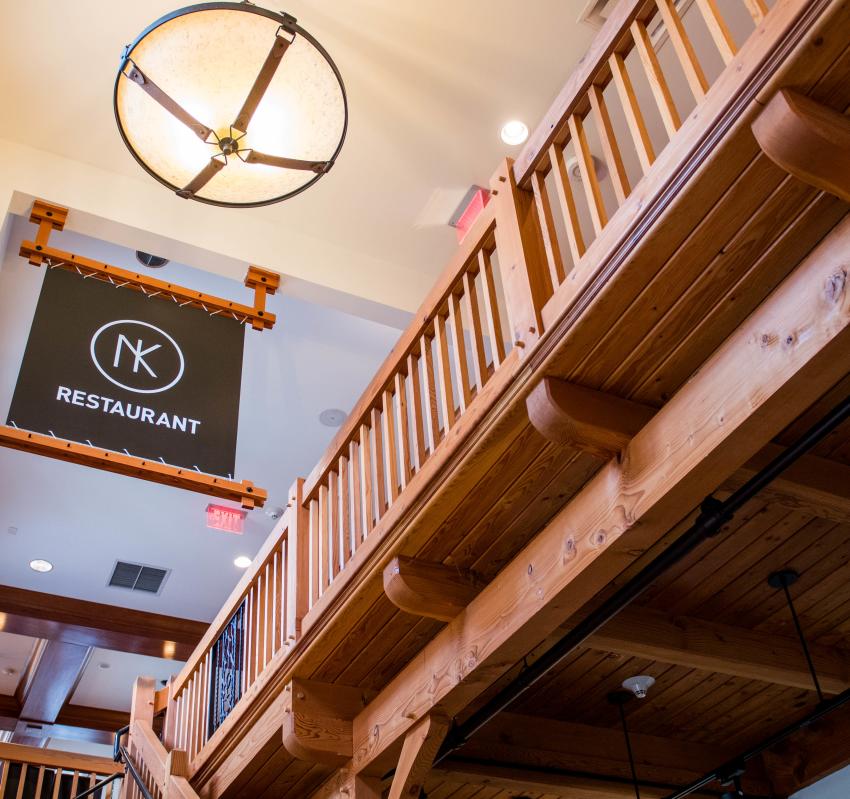 New York Kitchen in Canandaigua is celebrating the repeal of Prohibition with a fun discount. Patrons can take 33% off all special era menus and cocktails, including wine and beer all day December 5, 1933 ... whoops! We mean December 5, 2018!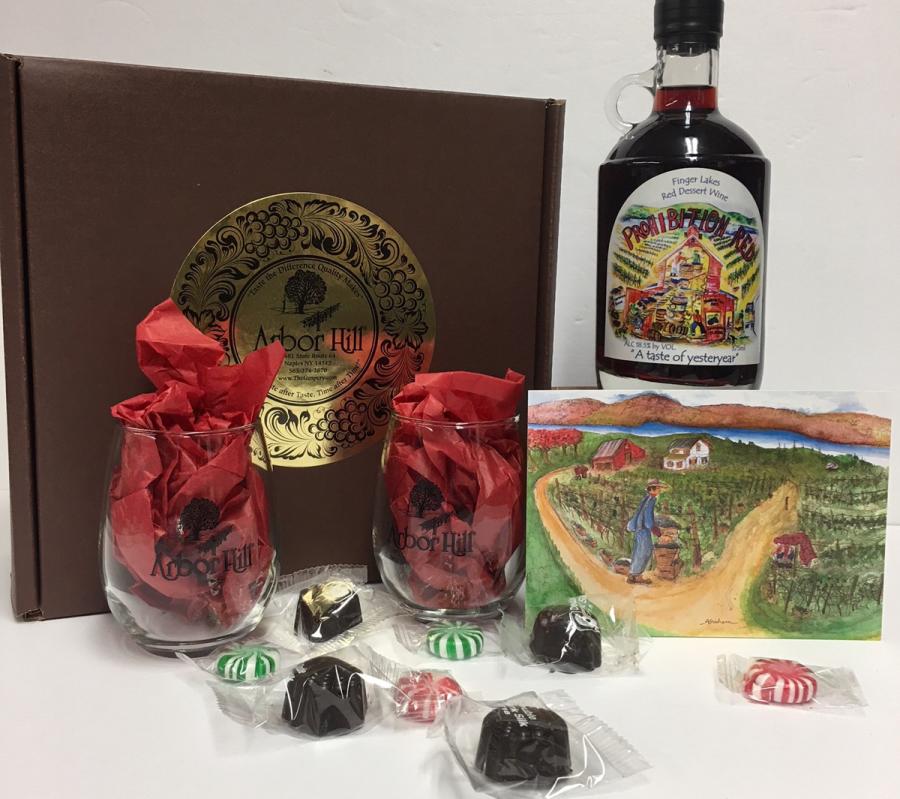 Naples's own Arbor Hill Grapery & Winery, as well as Brew & Brats at Arbor Hill, will celebrate the end of Prohibition by offering free samples of their Prohibition Red dessert wine to all patrons who visit either location between December 5 and 9! Additionally, they will have two appropriately themed gift boxes available at 33 1/3% off during those 5 days for those who visit in person or online!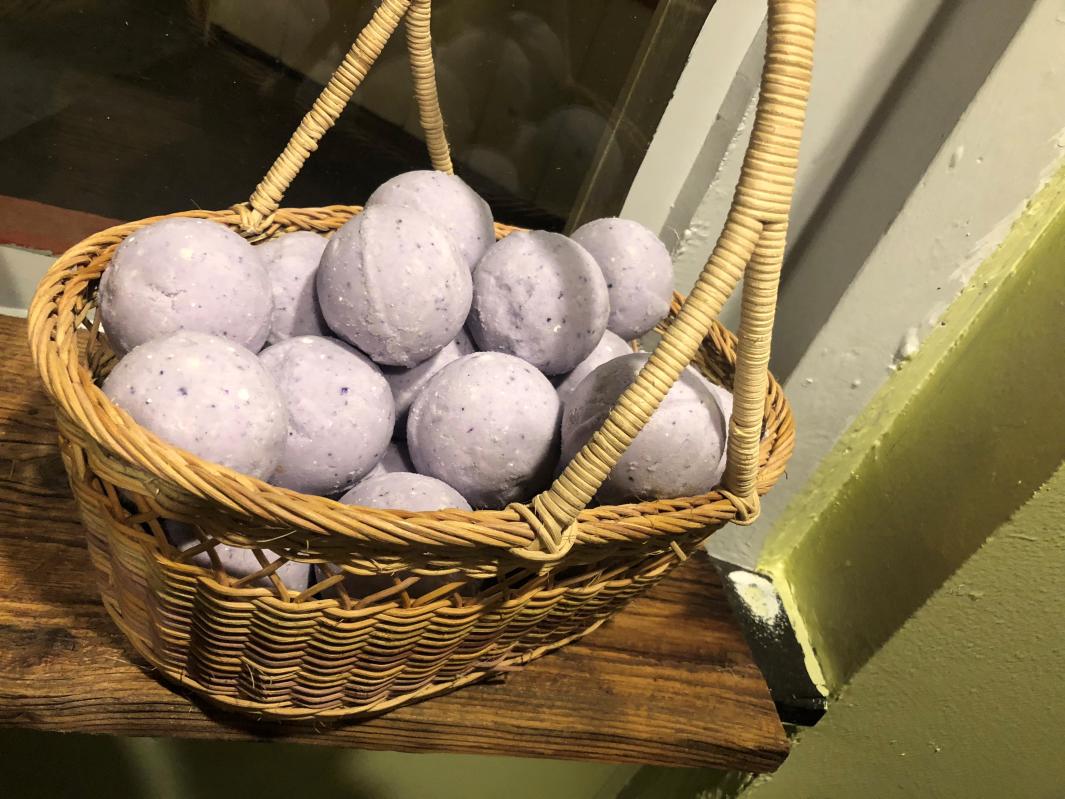 Flint Creek Soap in Naples is giving you a Prohibition deal that can't be beat! Stop into the Naples location, where you can buy one wine-made product and get the second product 50% off. This includes her champagne, port and Chablis bath bombs, and her soap made from red wine. What a way to celebrate the repeal!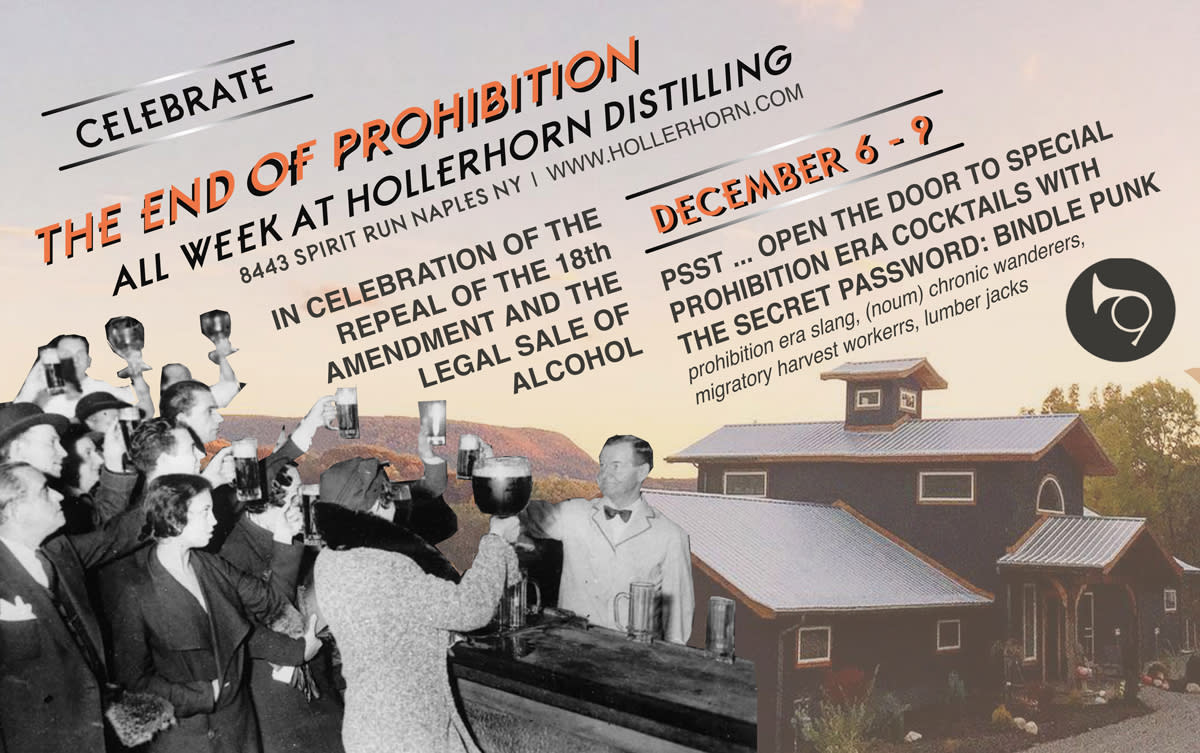 Celebrate the end of Prohibition at Hollerhorn Distilling in Naples! Known for its high-quality spirits, tasty food and live music, visit Hollerhorn December 6-9 and open the door to special Prohibition Era Cocktails with the secret password: Bindle Punk! This Prohibition-era slang term will get you some sweet deals for the week!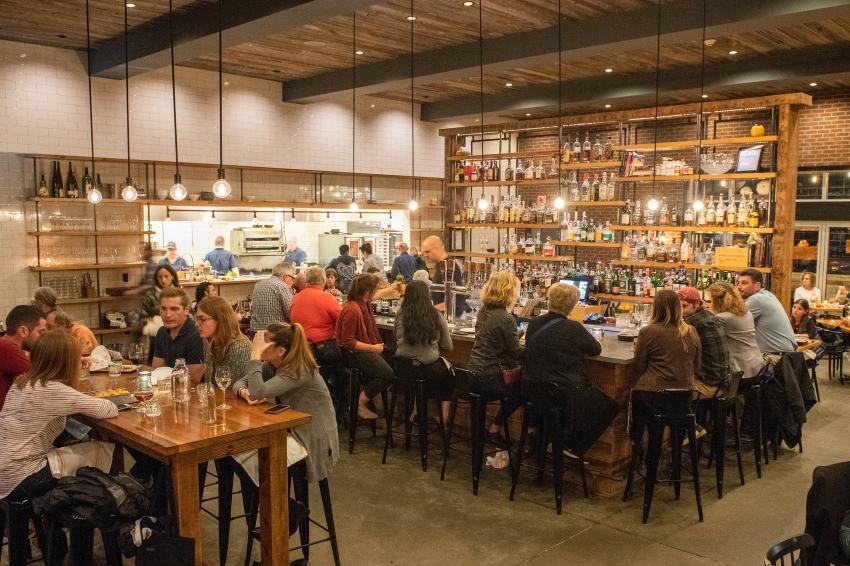 Kindred Fare has your Repeal Day menu all set this year, and is running it from Tuesday, December 4 - Thursday, December 6, to extend the fun! With Prohibition-era cocktails like Sidecars, Gin Rickeys and Bee's Knees', you're sure to feel like you stepped back into the '30s for the night.