The rush of summer may be winding down but there's always time for a family getaway in the Finger Lakes. Consider these great, family-friendly events!

As kids everywhere are headed back to school, the weather cools and the stark heat of summer gives way to the crisp evenings of autumn. While summer may be behind us until next year, that doesn't mean the fun should end. There are amazing, family-friendly festivals coming up in the Finger Lakes, so come on and squeeze in one last family vacation.
Naples Grape Festival
Saturday and Sunday, September 24-25, 10am - 5pm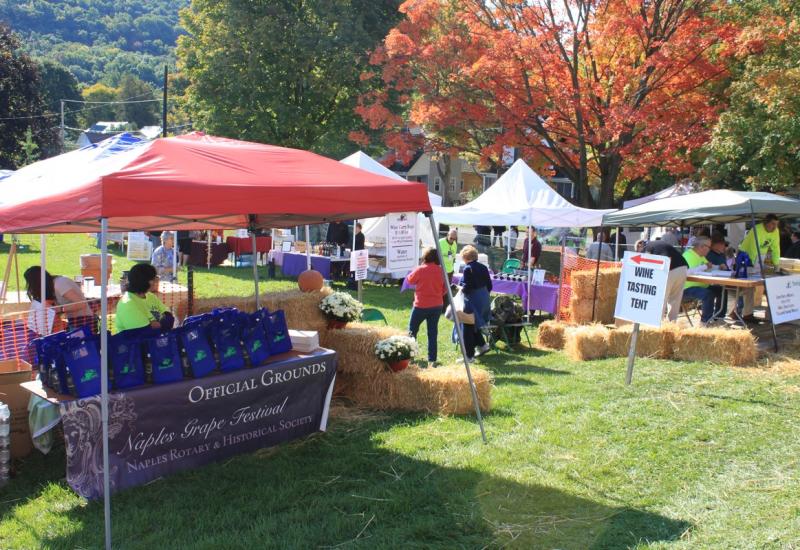 Naples is considered the grape pie capital of the world, and the annual Naples Grape Festival is the pinnacle of all things great about grapes. Held each year in recognition of grape harvest season, the festival celebrates a fruit dear to the Finger Lakes region, the grape! Featuring artisan craft vendors, festival foods and specialties like grape pies and cookies, live music, and wine, as well as activities for the kids. The festival is free to attend. For more information, visit www.NaplesGrapeFest.org.
Bristol Mountain Fall Festival and Skyrides
Dates and times below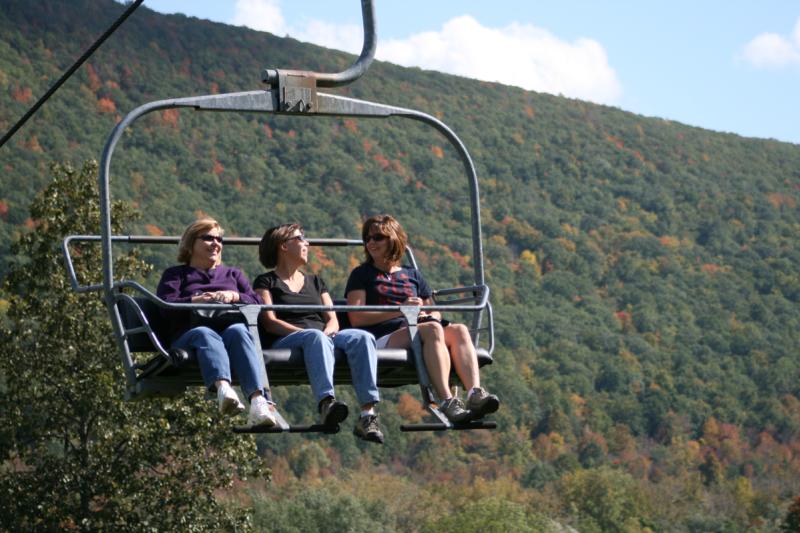 Before Bristol Mountain gears up for the winter skiing season, their team is all about enjoying the fall. Take a leisurely "Skyride" up the chairlift which is set to run at a slower speed. The ride offers you great views of the surrounding Bristol Hills as the leaves change color and the valley settles into autumn. Skyrides take place on Saturday and Sunday from noon to 4 p.m. beginning September 10 and running through Columbus Day, on October 10. 

Bristol Mountain hosts its annual Fall Festival on October 8-9 from 11 a.m. to 5 p.m. with music, games and food in this celebration of all things fall. Skyrides run throughout the festival, which is another chance to enjoy the beautiful view from Bristol Mountain. For more information, visit www.bristolmountain.com. 
HalloweenFest at Lincoln Hill Farms
Every Friday & Saturday in October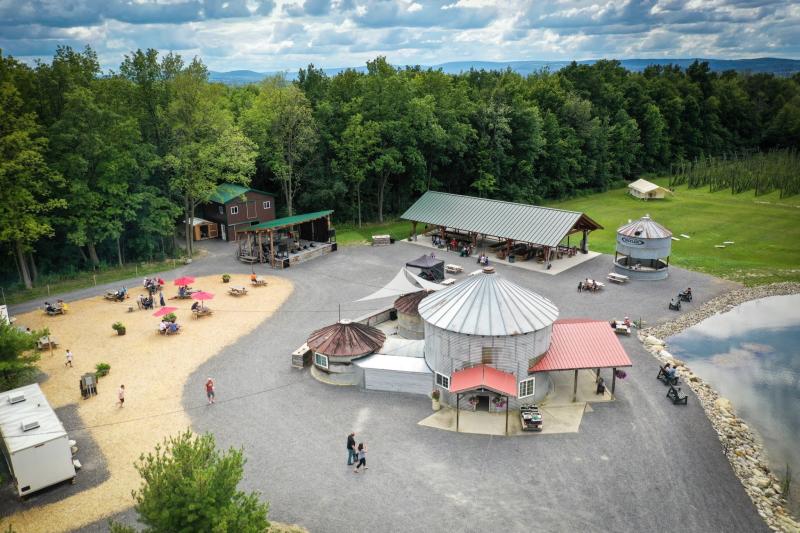 If Halloween is your favorite part of fall you must visit Lincoln Hill Farms in October! Fit for Halloween lovers of all ages, HalloweenFest features a family-friendly outdoor walking trail adorned with hand-carved, lighted exhibits and jack o'lantern displays of your Halloween favorites. With the addition of live music, fall treats, and craft beverages, there is a little something for everyone at HalloweenFest on the farm.
Open House at Lazy Acre Alpacas! 
Saturday and Sunday, October 8 and 9 - 10 a.m. to 4 p.m. 



Meet a herd of friendly, cuddly alpacas at the annual Lazy Acres Alpacas Open House. Activities include guided farm tours, straw maze for kids, spinning and felting demonstrations, antique tractor display, pumpkin sales and special sales on warm alpaca clothing. You also get to meet and greet cute alpacas like those pictured above! For more information visit www.lazyacrealpacas.com or call (585) 455-1203. 
Family Fun at Wickham's Pick'n Patch 
Mid-September through October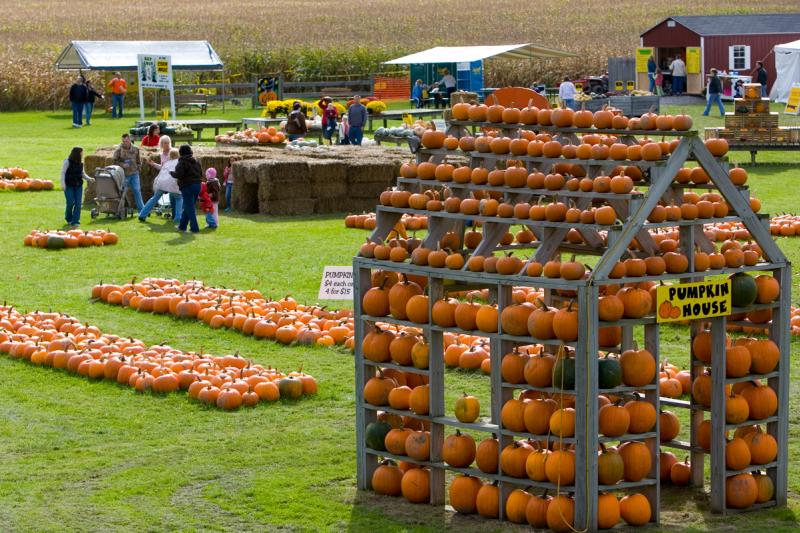 Wickham's Pick'n Patch is the place to be for a traditional family fall outing. Open daily mid-September through October, you can get your fill of all things fall at the Pick'n Patch. Pumpkins, corn maze, train rides, a funhouse, hayrides, barnyard animals, and more. For more information visit www.picknpatch.com.