So long, summer. Hello, fall! It's that time, once again, when pumpkin gets prime billing, sweaters become fashion statements and the leaves reveal their true talents. For many, the crisp air and cool breeze of this unfolding season are practically perfect. To enjoy autumn to the full extent, we've put together the Ultimate Finger Lakes Fall Fun Guide.
Grab your friends and family, pick your spots and get ready to go adventuring!
Fall Festivities
When it comes to fall in the Finger Lakes, the only things better than ample alliteration are the festivities themselves.
Pick 'Em!—One of the best ways to experience the season is by becoming a fruit-pickin' Peter Piper. Check out The Apple Farm, Jerome's U-Pick or any of the surrounding farmers markets for the freshest fruits (and vegetables) you can get.
Spooktacular—This Clifton "Spooky" Springs event on October 25 is sure to thrill. The main attraction is the Night Terrors Haunted House, which promises to keep spectators on their toes as you figure out who's really afraid of the dark. 
Fall into Canandaigua—If you're looking for the full autumn experience, look no further than this celebration on October 26! Pumpkin decorating, a kids costume parade, horse-drawn wagon rides, a musical petting zoo, magic shows … WHAT MORE COULD YOU ASK FOR?! … (breathes in, breathes out,) … Sorry, I got a little excited because there's SO MUCH TO DO.
---
Sips and Ciders
Autumn is the gateway to cider season and, fortunately for you, we know just where to go. If you're looking for something else to sip, we've got you covered there, too.

ROC/FLX Craft Beverage Trail—If cideries were exciting, wait till we mix in some breweries, wineries and distilleries to even out the palate. With more than 30 craft beverage locations, each offering unique blends and seasonal concoctions, this trail is a legendary quest to conquer before the leaves fall.
Lake Drum Brewing—Started as an extension of the founder's living room, this artistic brewhouse serves the good stuff in downtown Geneva. From small-scale cider to souring beer in wine casks, this establishment is for travelers and locals alike. They stay true to their belief in tasty craft beverages and operate under one mantra: Local Crew. Local Brew.
Star Cider—This family-run craft cidery started as a hobby before blooming into a full-blown business. By sourcing local ingredients for their recipes, Star Cider has created a taste that's celestially sweet.
---
Trees and Trails
Without a doubt, some of the most jaw-dropping moments of the year come from the warm rainbow colors of fall foliage. Lucky for you, the best views are only a few minutes away.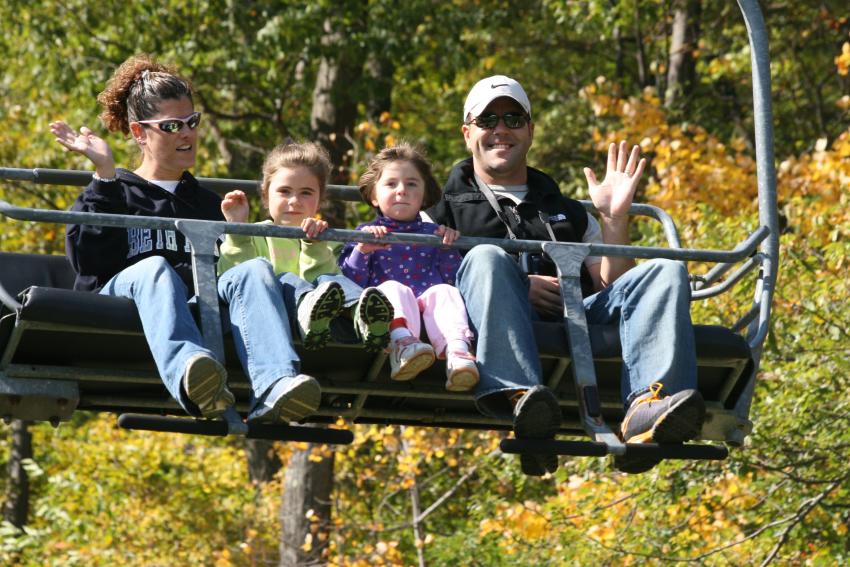 Fall Sky Rides—Nothing beats a bird's-eye view! Swing by Bristol Mountain any weekend this fall to take a tranquil trip on the Comet Express. Enjoy the experience of a 15-20-minute chairlift ride that will give you a full show of the colorful canopy that surrounds the area.
High Tor Wildlife Management Area—6,315. That's how many acres of wilderness are in this New York State conservation. Cyclists, hikers, runners and walkers can enjoy all the splendors of fall thanks to miles of trails and roads that crisscross this family-friendly destination.
Gannett Hill Park—An elevation of 2,256 feet affords it the honor of being one of the highest points in all of Ontario County and one of the best views around. "The Jump Off" is what the locals call the spectacular panorama that only gets better the further into fall you get.
---
Sweater Season
A change in scenery and a chill in the temperature can mean only one thing: Sweater season! SO grab your woolen long sleeves and get to steppin'!
Lazy Acre Alpacas—What's that? Do you need some warmer clothing for the pre-winter weather? Say no more. This fluffy farm is full of warmth and smiles in the form of 75 alpacas. Say hello to these furry friends and grab some high-quality alpaca clothing from the Alpaca Country Gift Shop.
Belhurst Castle—Much more than a certified castle, you can experience three hotels, two restaurants, a spa and a salon all in one stay. And when the evening dims, make your way to their outdoor fire pit for good old-fashioned castle s'mores.
Creek-N-Wood—For the real outdoors, check out this affordable Finger Lakes stay. Grab your tents for a campground experience that includes bonfires on the weekend at the main pavilion, where everyone is invited.  
---
Pumpkins, Please!
Is there anything more representative of the prettiest season than the pumpkin? Well, ask a millennial and you'll get the same answer but with a little extra spice in their life. Whatever your answer, these fun stops will have you seeing orange in no time.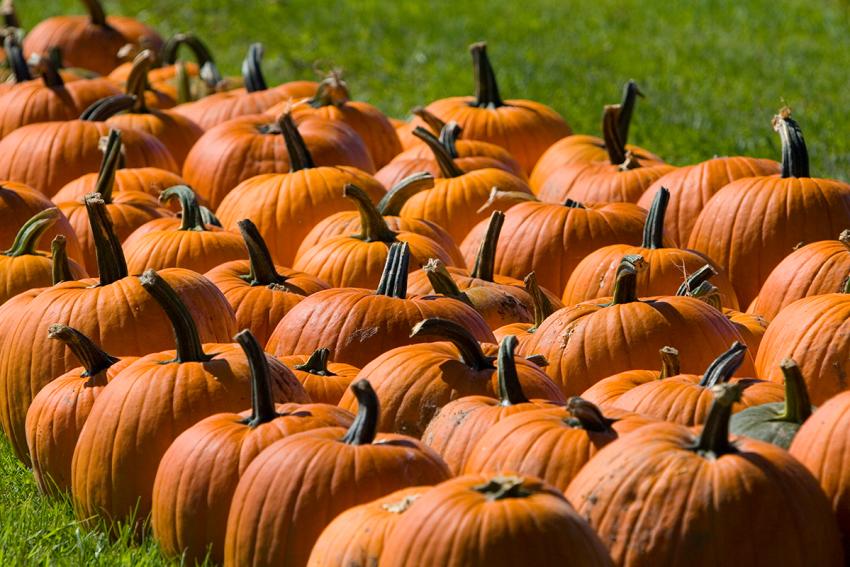 Great Pumpkin Walk—Come to Canandaigua from 6:30 to 9 pm October 12 to take a walk in the moonlight with hundreds of hand-carved pumpkins twinkling in the dark. This one-mile walk is suitable for all ages and will have everyone smiling as you stroll through the Ontario Pathways trail.
Pick'n Patch—Pumpkins aren't the only thing people are pickin' at this Stanley spot. Gourds, squash and Indian corn provide the goods, while a petting zoo, corn maze and Barnyard Bouncer provide the play. It's pumpkin perfect!