It's here!
After a year of planning and constructing, the Finger Lakes Welcome Center in Geneva is open to the public. And let's just say—it's worth the wait.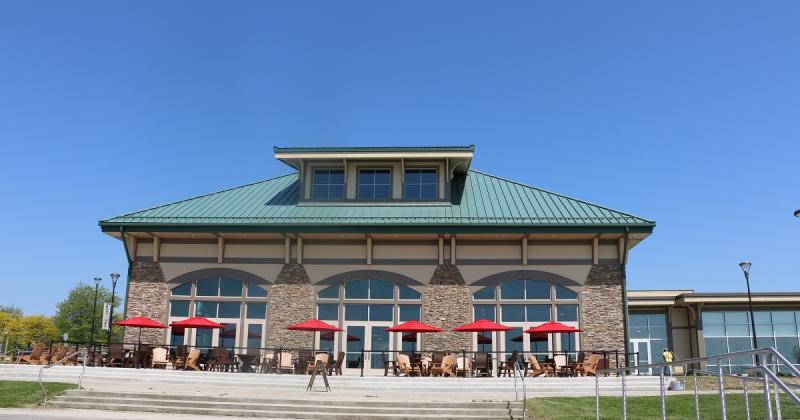 Our intern, Taylor, and I recently checked out the new space, and we were incredibly impressed with the work that's been done to help sell the #FLX lifestyle to out-of-towners. Taylor put her photography skills to work, and we spoke to tourists and staff alike about what they thought of the new space.
Unanimously, the response was overwhelmingly positive. And we could see why!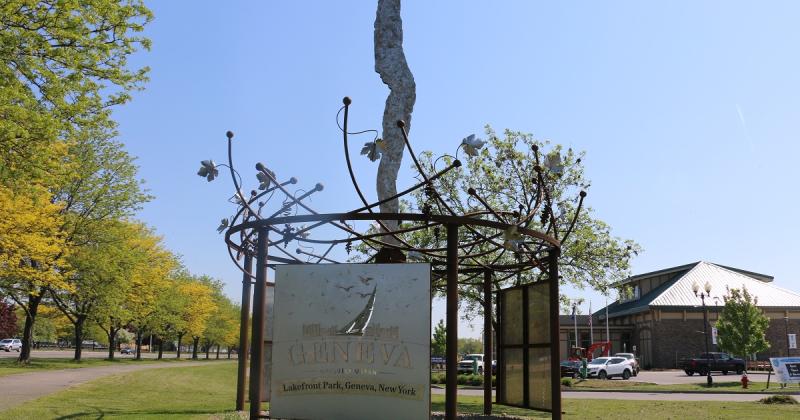 Outside, every Instagram aficionado, aspiring influencer and general New York lover will appreciate the huge I Love NY sign right on the waterfront—a perfect backdrop for a photo!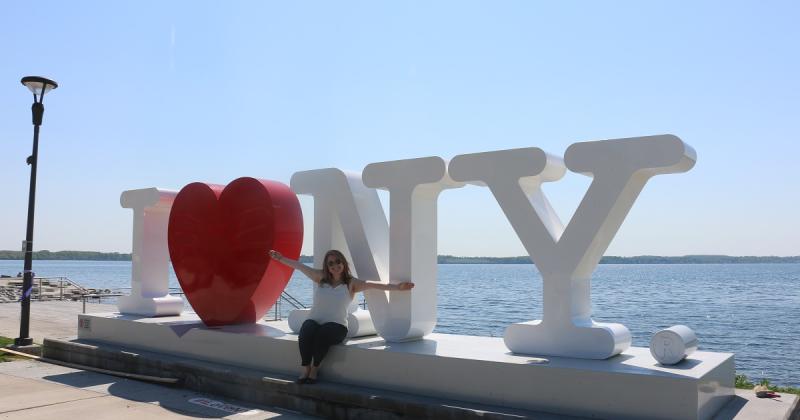 Also outside is a playground for the kids. Bonus? The ground is made up of recycled products!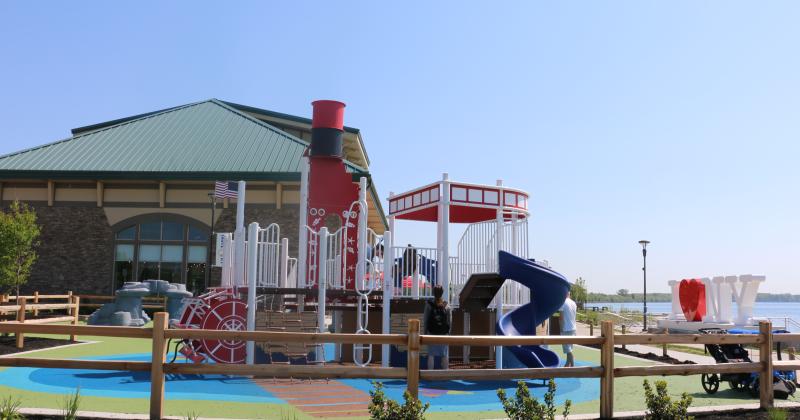 The power of the new welcome center is all in the details, especially once you go inside.
Featured prominently on the inside floor is a map of the entire Finger Lakes region, with all the lakes and larger sites mapped out.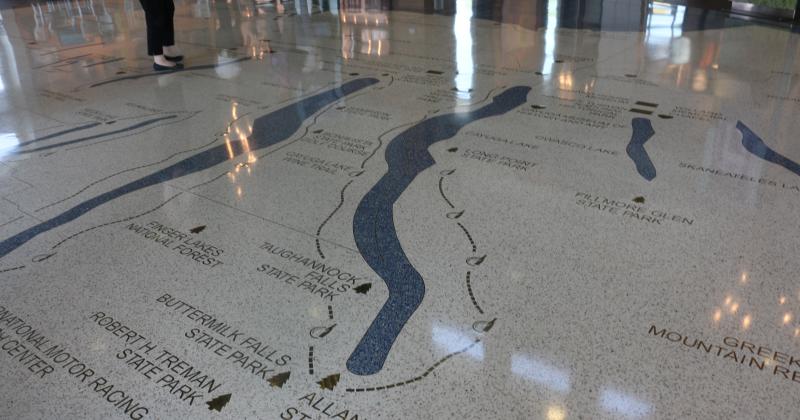 The lighting fixtures are also unique. From old beer bottles and boats to buoys, the vibe of the region is clearly depicted.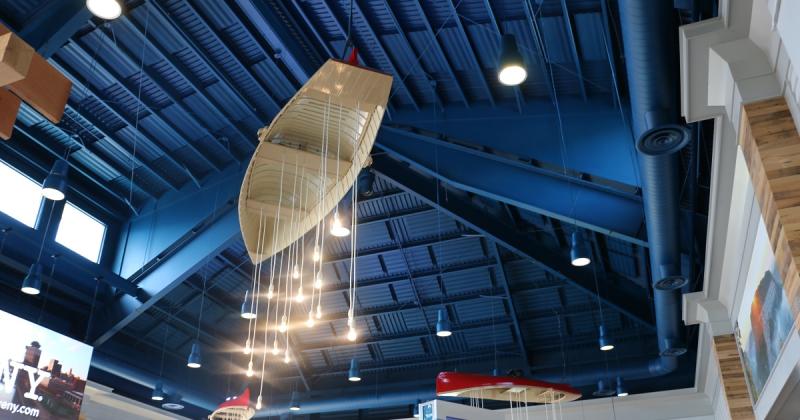 Whether you like to hold information in your hands or are more digitally inclined, there are maps and other pieces of literature on-site, in addition to four interactive kiosks. My personal favorite: You can take a quiz to find out where in New York state you should visit, based on your travel persona!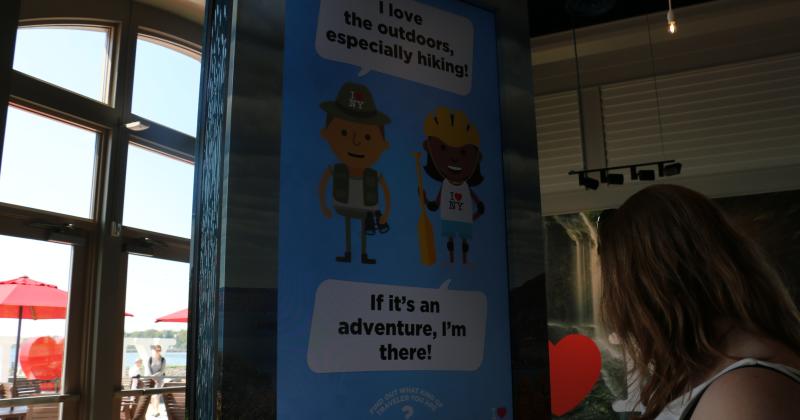 But we all know how important food and beverages are to the Finger Lakes—and so does the welcome center. Visit the Taste of New York Café for New York food products and beverages. There, 100% of the items are from New York state, with 90% from the Finger Lakes region. You can find Ontario County favorites, such as Arbor Hill's grape twists and Red Jacket juices, in the market along with many other fan favorites.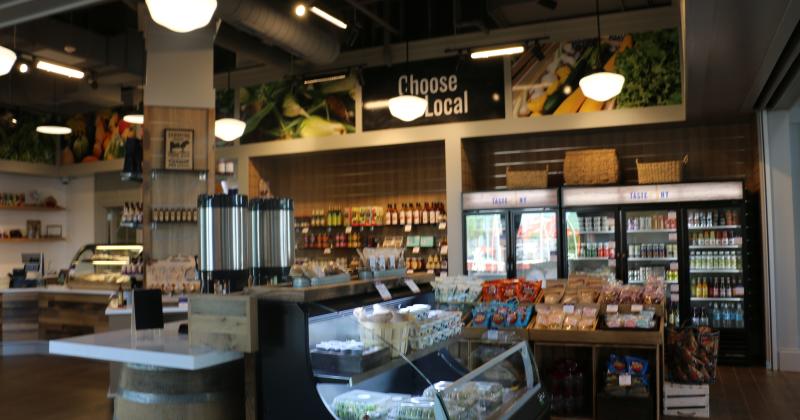 Less exciting (but still very important), the welcome center has public restrooms, as well as a community room, which can be reserved through the City of Geneva. You can hold your next meeting there!
Whether you're a lifetime Finger Lakes resident or just passing through to your next adventure, it's worth a stop to the new Finger Lakes Welcome Center. You never know what's around the corner (or lake) in the Finger Lakes!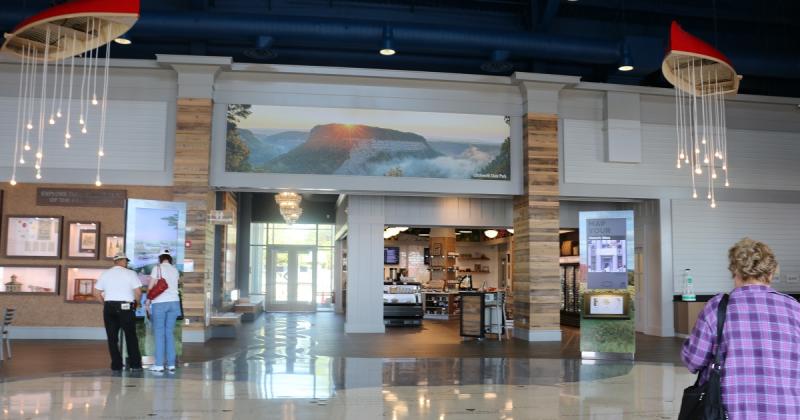 Want more information? Subscribe to our mailing list to stay current with all things FLX.