Any resident of Geneva will tell you that arts and the performing arts play a big part in making Geneva "Uniquely Urban." The past is presented in the story and architecture of the Dove Block, on the Seneca Lake Mural, and the Musselman Wall; but here are ways you can discover Geneva's next big hit.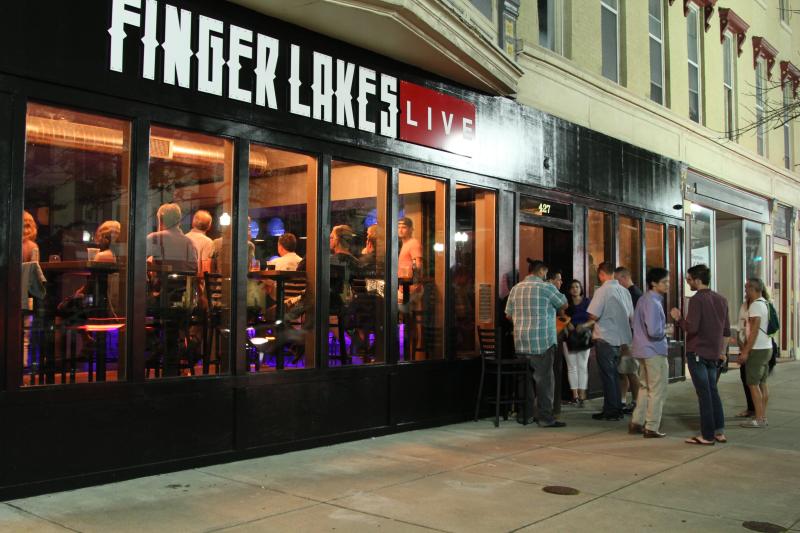 FLX Live
The brainchild of Ian Pattison, Nick LaChance, and Matthew Elkin, FLX Live is Geneva's first mid-sized live music venue built in what was once known as the Headless Sullivan Theater. Now the space brings well-known regional musicians and DJs and well as up and coming young talent. With lounge space to chill in and a dance floor to rock out on, no matter what your style is, there is space to unwind. FLX Live also serves local craft beverages at the bar. To see upcoming performances and for ticketing information visit FLXlive.com or the venue's Facebook page.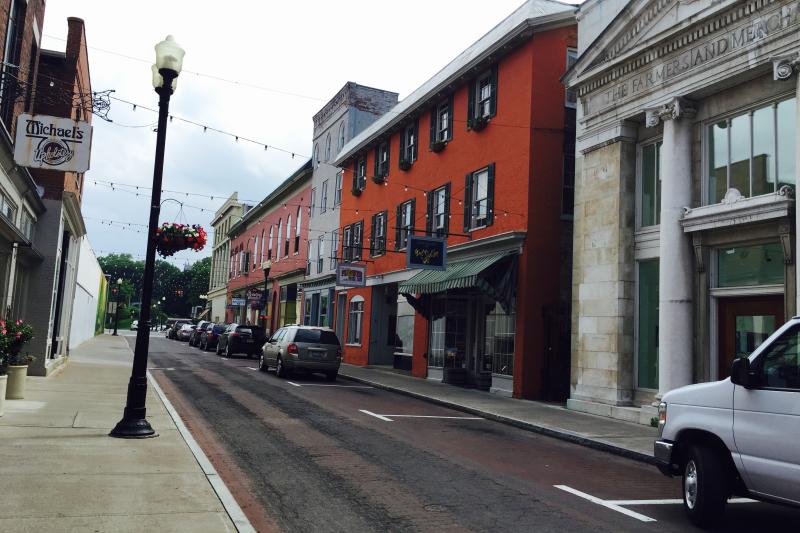 Linden Street 
If you're looking for a place to go before your show, Linden Street can be found in the heart of Downtown Geneva. Sample wines from around the world, paired next to their Finger Lakes equivalent, at Microclimate: A Wine Bar. If craft cocktails are more your thing, visit the urban, speakeasy inspired, Linden Social Club. If you want to keep it simple with a quick bite or local brew, check out Finger Lakes Sausage and Beer. For a non-alcoholic option, including light bites, coffee, and the wares of local artisans, Finger Lakes Gift and Lounge offers a bite of the local flavor and a glimpse into local artistry. 
Smith Opera House
A vibrant part of Geneva's history, the Smith Opera House's offerings are more diverse than that of FLX Live, and can hold a larger crowd. Since 1894, the Smith has brought talented musicians, comedians, screenings of well-known films, and live performances to Geneva. It even boasts the largest indoor movie screen in the Finger Lakes. Its stage has been graced by everything from burlesque to Bruce Springsteen. For the latest events at the Smith Opera House, visit TheSmith.org or call (866) 355-5483. 

Dinner and a Show
Geneva is home to many restaurants including authentic international fare from places like Mexico, Puerto Rico, Chinese, and Thailand. Nearby the Smith Opera House, Beef & Brew is serving up American, British, and Irish dishes with signature items like their beer and cheddar soup and the beef on weck sandwich. Another nearby option, Halsey's Restaurant, cooks up wood fired pizza, small plates, and traditional entrees. For something quick, tasty, and easy to take with you (especially if you're running late to your show!), grab a slice of pizza from Uncle Joe's or a made-to-order burrito from Char Burrito Bar. 

Explore more arts and entertainment in Ontario County's Finger Lakes by clicking here!