While grape growing and wine making have a long history in the Finger Lakes and other parts of New York State, it was historic legislation enacted 40 years ago that ensured the industry would survive and prosper.
According to Hudson Cattell's 2014 book, "Wines of Eastern North America," June 4 marks the historic signing of New York's Farm Winery Act of 1976. When then Gov. Hugh Carey signed the law, he was essentially creating a sea change for the state's wine industry.  
At that time, small growers were facing multiple challenges: large corporate wineries getting bigger and bigger, cheap wines were coming into the market from other parts of the world and the prices paid for local grapes were sinking fast. 
The Farm Winery Act allowed these grape growers to make their own wine and sell it directly to consumers on the farm. They could also market wines to the restaurant, retail and wholesale trade. In later years, the Farm Winery Act allowed winemakers to buy grapes from New York growers and sell their wines in the same manner, as long as the wines were made with 100 percent New York grapes.
Until this legislation was passed, the licensing fees for small farms to make and sell their own wine was prohibitive, and the laws in place limited the amount they could sell on their own to 5 percent of total production. That was not a feasible business model for most small, family-run operations.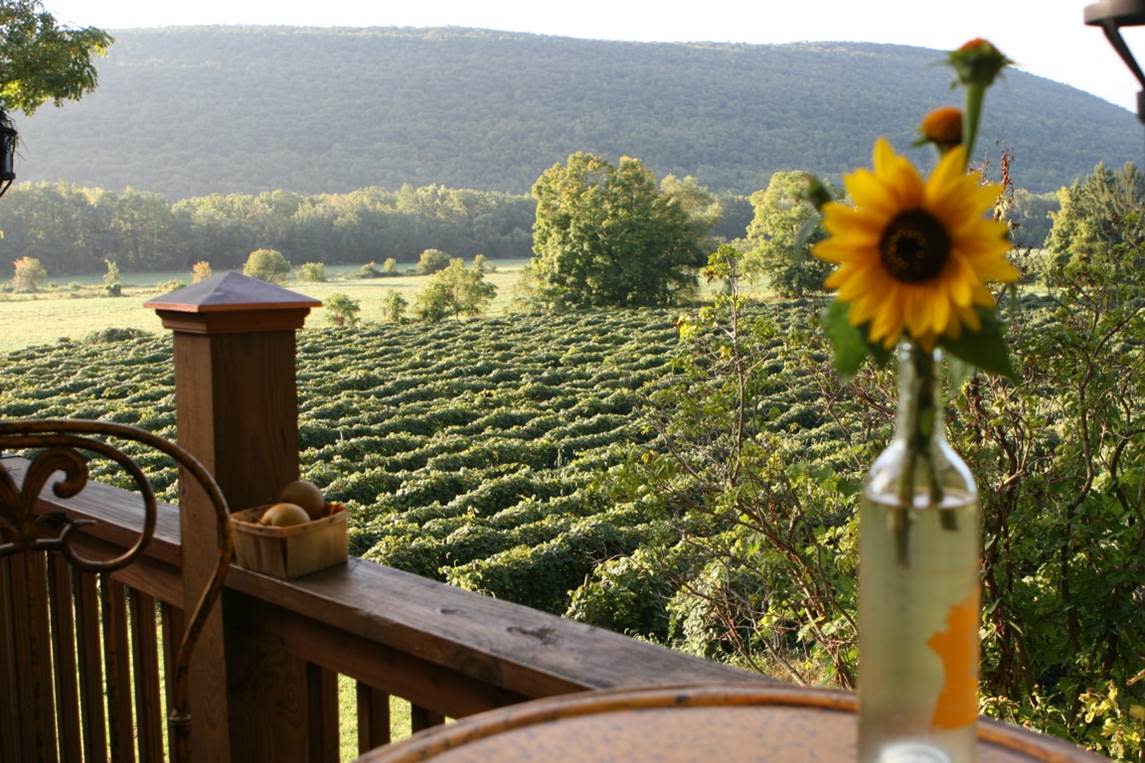 Before the Farm Winery Act, there were only 14 wineries in nine of New York's 62 counties. Today, there are 418 wineries in 53 counties, according to the New York Wine & Grape Foundation. (Learn more about the wineries in our part of the Finger Lakes here.)
New York's Farm Winery Act not only allowed the wine and grape industry to flourish in the Finger Lakes and the rest of the state. It set the stage for other states to create their own farm winery acts. In recent years, it has also been a model for legislation that has ushered in farm breweries, farm distilleries and farm cideries. All of these entities have made the Finger Lakes a delicious place to visit. 
We'll drink to that. Cheers.