It's #NTTW – not just in the Finger Lakes, but across the nation – and everyone's celebrating the #TravelEffect not only on the nation, or their region or county, but personally, as well.  Now, what's all this Twitter-speak (my over-use of hashtags)?  Well, we're celebrating the 30th anniversary of a week that's very near and dear to our hearts – from May 4-12, it's National Tourism Week! 

This week acknowledges the economic impacts of tourism, and it's truly astounding how important this industry is to our nation's economic vitality.  But, what's more intriguing to me is the importance of the travel industry on our personal health and social well-being.
What effect does travel have on you?  For me, it's opened my mind to new places, new people, and, most importantly, new ideas.  I've been blessed when it comes to travel – my family took vacations to different states each year, I studied abroad in Italy during college, and in 2011, I used my entire tax return (and very flexible work schedule) to visit three different countries and three different states throughout the year.  And it's only continued from there.  I am eager to see so much of the world.
But, that doesn't mean that I don't appreciate what I have right here at home.  That's the ultimate #TravelEffect for me, in fact.  Every place I go makes me appreciate my home so much more.  Do you agree?
Here in the Finger Lakes, we truly have it good.  We have beautiful lakes, countless breathtaking views, both rustic and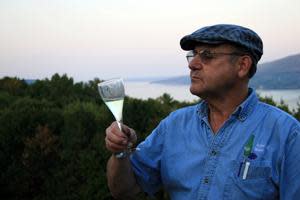 modern, sustainable restaurants, wineries and attractions, and the most passionate people around - innkeepers, small business owners, chefs, photographers, and more.  And our residents - where would we be without the truly inviting, proud people that inhabit this beautiful region?
Consider your #TravelEffect.  And if you really want to hear what it means from a seasoned veteran, check out this essay written by our President and Chief Evangelist, Val.
In her words: "If you see a hospitality employee this week, thank them for welcoming visitors into their stores, hotels, restaurants and attractions. If you see a visitor, thank them for choosing the Finger Lakes as their destination. And, we thank the whole community and everyone that lives here for making the Finger Lakes such a hospitable destination for both leisure and business travel."
What's your personal take on the #TravelEffect?  What do you want to scream and shout to the world when it comes to travel in the Finger Lakes?  We want to hear it – leave it in the comments below!