One of the best ways to take in the Finger Lakes is by kayak. There is just something about kayaking in the Finger Lakes and watching the lake change as you are a part of it. Pictured above, some friends and I were out for a paddle on Canandaigua Lake - to Squaw Island!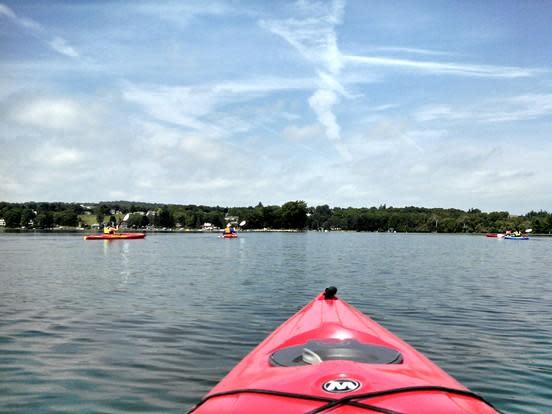 Seeing that Canandaigua Lake is my back yard, it tends to be my go-to for water-based activities. Two of my most recent kayak trips took place on Canandaigua Lake. One at the north end and one at the south end of the lake. Let the kayaking adventure begin! These are two easy kayaking trips that are perfect for a day or even a half day out on the water. 
South End of Canandaigua Lake
The first trip that I love to take is a trip down the West River, at the south end of Canandaigua Lake. This one typically includes a few fishing poles and tackle! If you haven't launched down at the south end of the lake, there are two options.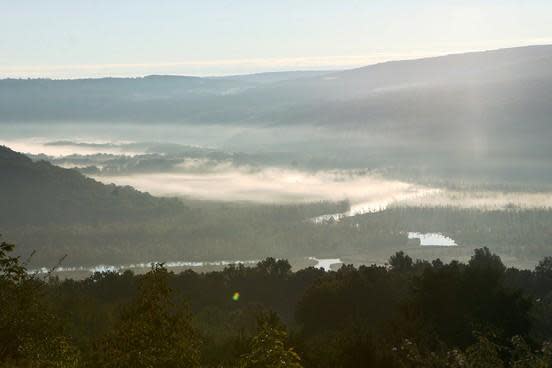 Western option: Launch your kayak at the public boat launch in Woodville. Once you have launched, paddle to your right and head south.
Eastern option: This one takes a bit more paddling but it definitely is worth it. Head down the eastern side of Canandaigua Lake, about a 25-minute drive from the lake's north end.  Your destination is High Tor Recreation Area, the perfect spot to launch along the eastern side of the lake. Once launched, hang a left when exiting the launch by kayak.
Trail #53 West River Marsh High Tor Wildlife Management Area Hike Bike and Paddle Card! Print it off and take it with you!
Both options will put you right on the Canandaigua Lake's West River.  If it is windy I would recommend heading back into the river's marsh for wind protection.
The West River is full of wildlife. Be on the lookout for the resident bald eagles.
North End of Canandaigua Lake
The north of end of Canandaigua Lake and Lagoon Park in Canandaigua offer two great options for kayaking, especially if you want to rent watercraft and perhaps take a lesson or two in how to use them. Pictured below is Lagoon Park, located at the North End of Canandaigua Lake.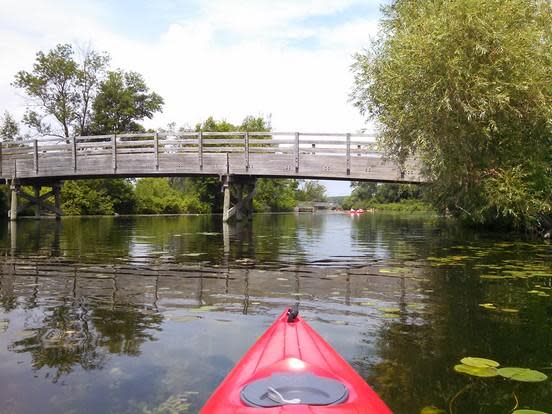 L.L. Bean Discovery School: If you're a beginner or looking to experience kayaking for the first time, not to worry. L.L. Bean has you covered.  Opened in 2014, L.L. Bean Discovery School is located on the north end of Canandaigua Lake, next to the docks for the Canandaigua Lady.  You can sign up for these classes online for a nominal fee.  Once you have signed up for your class, you meet your guides at the lake and they will take care of everything --- except paddling for you! From life vests to even water shoes, they have got you covered.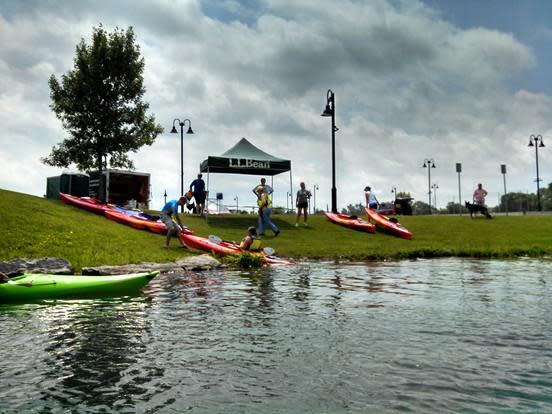 Canandaigua Sailboarding: A staple of the community, Canandaigua Sailboarding offers kayak and watercraft rentals of all kinds on the north end of Canandaigua Lake. Owner Steve Howie and his staff will get you out on the water in no time. As you can see below, I went for a kayak rental. What a day on the lake it was - not a cloud in the sky!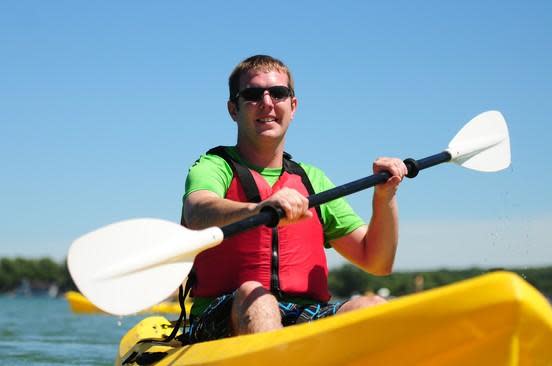 Want to challenge your sense of gravity? Try stand up paddle boarding!  It's a great way to experience the water on a beautiful day.  The team at Canandaigua Sailboarding are great and will do everything in their power to ensure you have a safe and great time out on the water.
With 11 Finger Lakes, there are countless options for getting out on the water. Of course, always remember safety first. The great times will follow.
Happy paddling and I hope to see you out on the water!