Worried about a shortage of Maple Syrup? Worry no more - while the national news media may be hyping this shortage, we checked locally and are eager to reassure you that in the Finger Lakes, we're well covered with this treasured sweet syrup. 
---
New York State is home to the largest resource of tappable maple trees within the United States, and over 2,000 maple sugar makers.  This sweet business is vibrant and growing in the Finger Lakes Region.  The tapping season usually starts in late winter but maple syrup and maple products are available all year round in the Finger Lakes.
Syrup A' LaRue at ACMME Farms, Clifton Springs
Syrup A'LaRue produces the highest quality syrup and syrup products, offering a variety of syrups, maple candy, and maple cream. Their gift boxes such as the "Maple Good Morning Box" that includes maple syrup, New Hope Mills Pancake Mix, and maple coffee or tea, is a welcome present for any maple lover. The "Adopt-A-Maple" subscription is great gift for the entire family as you can choose and tap your own tree at the farm, attend a private tasting, and it includes maple candies, sugar, syrup and tea or coffee. Also, in Clifton Springs is the old-fashioned, family-owned and operated maple sugaring business, Everson's Pure Maple Products.  The lovely wooded setting is open year-round and yummy maple syrup, sugar, cream, and fluff are all available for purchase. Call ahead for hours!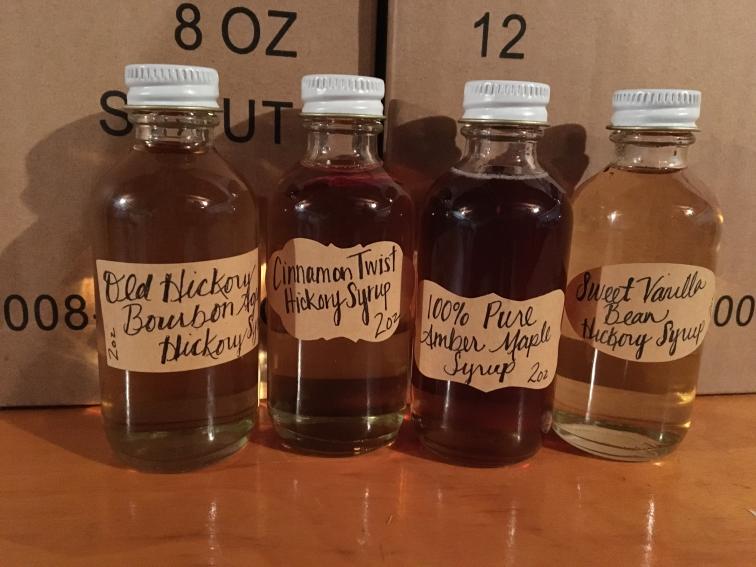 ---
Schoff's is a small family run business producing maple syrup, candy, and cream. The Schoffs love to educate people about their business and their Maple Camp designed for ages 8-13 gets younger folks to appreciate the process. Participants will go to the sugar bush, tap a real maple tree, and learn how and why the sweet sap moves from the roots to the branches of the tree, followed by a trip to the sugar shack to boil sap and make sweet maple syrup.  And it's all FREE!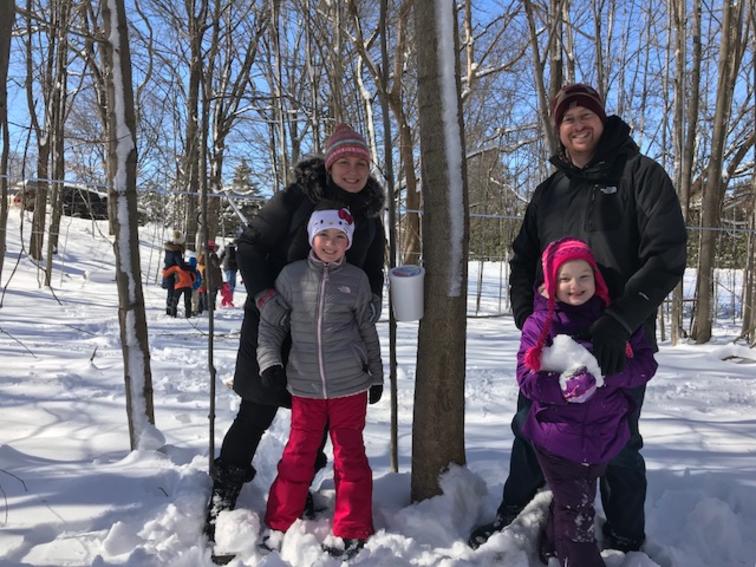 ---
The 77-acres Stoney Ridge Farm in the town of Farmington has grown from a sugar bush of 400 taps in 2004 to over a 6500 tap operation today. They are well known for their Maple Weekend event featuring an all-you-can-eat pancake breakfast with both buckwheat and buttermilk pancakes, and of course maple syrup!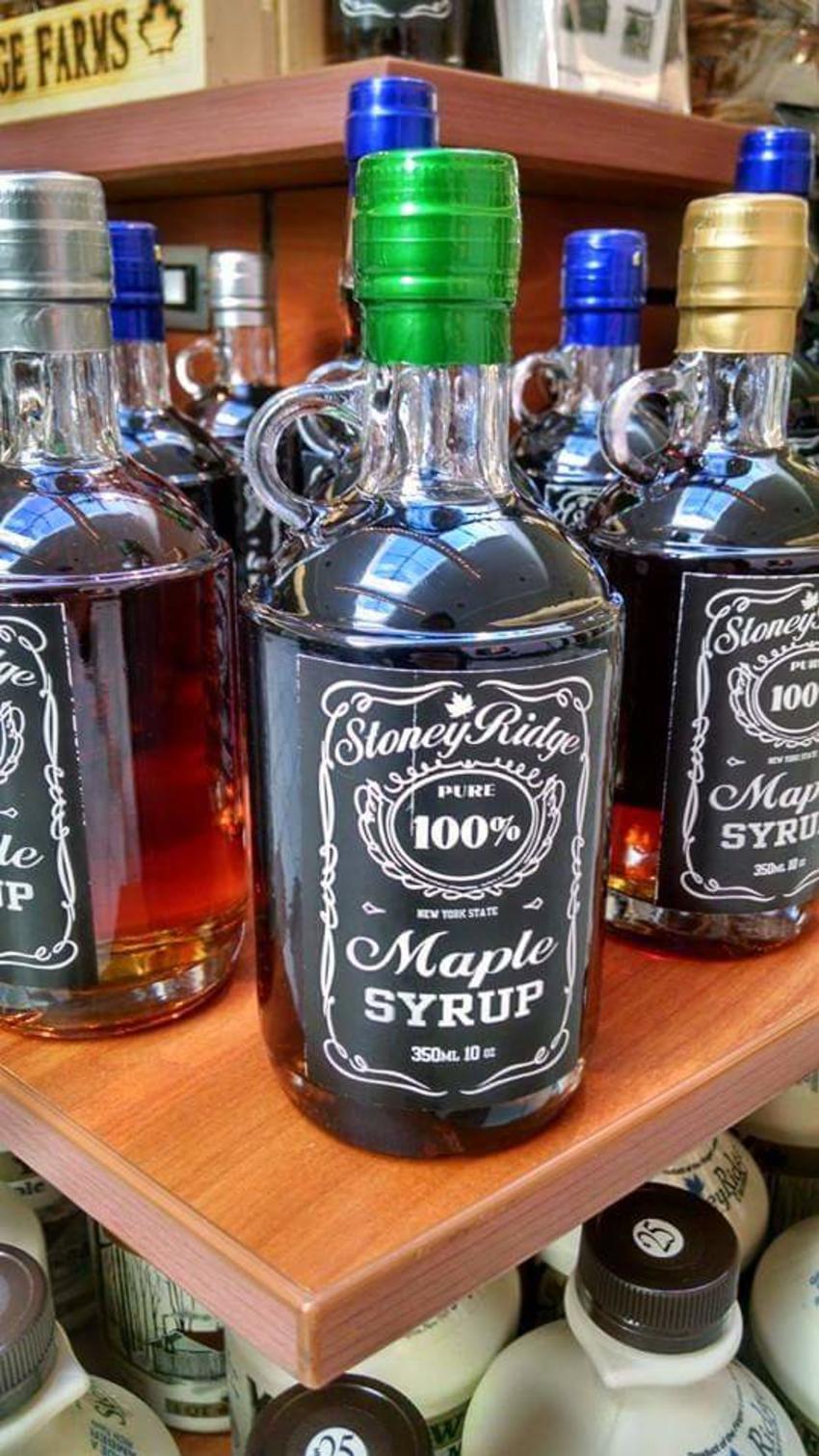 ---
Since 2010 Kettle Ridge Farm has been producing the purest New York State maple syrup and finest local honey.  Their products are all natural with no added chemicals or fillers. Choose from a variety of maple syrups and maple flavored goodies from their on site store (call ahead) or online.  Book a "Sugarmaker's Igloo Brunch" to fully immerse yourself in a total maple experience. This intimate, maple-inspired, five course brunch inside a cozy igloo with breathtaking views of the farm is the ultimate "tree to table experience!"
---
Wohlschlegel's Naples Maple Farm
The Wohlschlegel family has been making maple syrup in Naples for more than 30 years, starting as a hobby in a converted chicken coup, dubbed Harley's Sap Shack. Since then operations have expanded from 150 taps to more than 4,200 taps today!  In addition to syrups their store and online shop are stocked with a variety of maple products including maple flavored candy, coffee, sugar, rubs, and more.  Always call ahead if you plan to visit the store in person!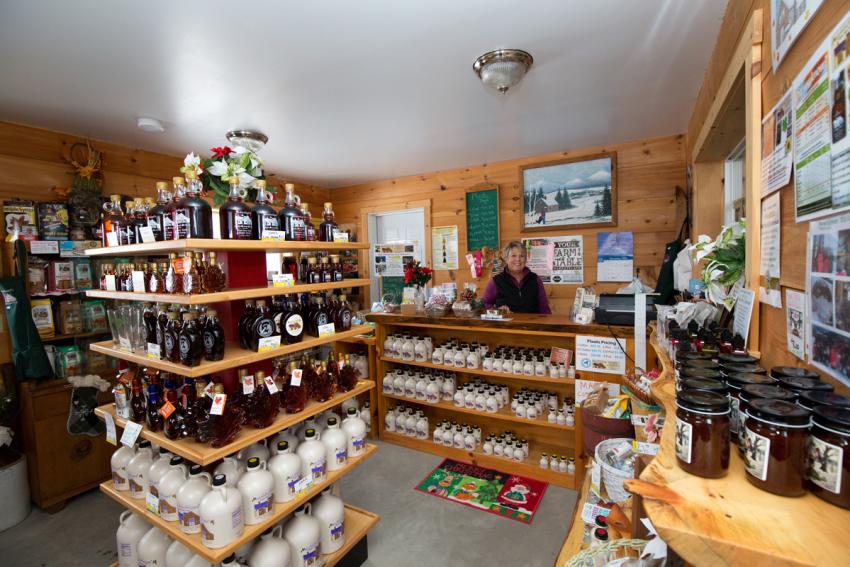 ---
A visit to a maple farm is the most immersive way to experience the maple culture in the Finger Lakes, but there are plenty of other ways to satiate your maple cravings:
Simply Crepes in Canandaigua offers Traditional Crepe Rolls, a very thin pancake with brown sugar, maple syrup and a dollop of whipped cream, during maple sugaring season and they always recommend pure NYS Maple Syrup on any of their sweet crepes.
Iron Smoke Distillery, in Fairport, a member of the Roc/FLX Craft Beverage Trail, makes Rattlesnake Rosie's Maple Bacon Whiskey, using New York State maple syrup, of course!  Try a Maple Bacon Bloody Mary with a shot Rattlesnake Rosie's Maple Bacon Whiskey! And Hollerhorn Distilling in Geneva produces "Old Growth" a spirit made from maple syrup, yeast, and water, then aged in a bourbon cask for a year or longer.
The Red Jacket Farm Store, located in Geneva carries the finest curated selection of specialty items the Finger Lakes Region has to offer including maple syrup. Stop in and pick up a bottle or two of maple syrup, buckwheat pancake mix and Finger Lakes Roasters coffee for a complete Finger Lakes breakfast.
---
Whether you like your maple flavor on your pancakes, in your coffee or tea, in your whiskey, spread on your toast, or sprinkled on your cereal, you will find absolutely no shortage of Maple Syrup and Maple Products in the Finger Lakes. 
Need ideas on how to infuse more maple into your life?  Try some of these recipes from the NYS Maple Association.
What's your favorite way to enjoy NYS Maple Syrup?  Be sure to tag us @VisitFLX and #FLXperience and share the joy of pure, sweet maple syrup!