Farm-to-table may best describe our culinary M.O. in the Finger Lakes, but we also have a keen appreciation of international cuisine. Here are eight restaurants worth trying.

8—Where dinner is a theatrical event. Ichiro Japanese, Geneva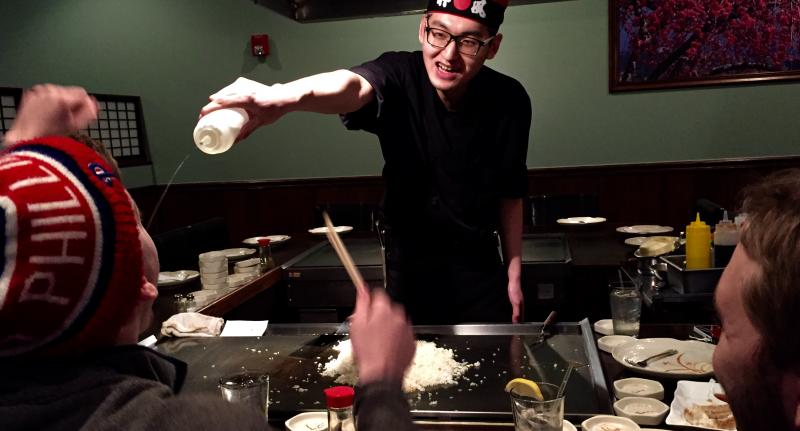 This downtown Japanese eatery (photo below) has two styles of eating. For the quiet crowd, a secluded booth or table where you can order sushi, teriyaki, noodle soups and the likes. For those who want a show, a hibachi chef will slice, dice and toss your dinner over a table-side grill. Can you say flame-throwing fun? 405 Exchange Street in Geneva.
7—It's the best of the "wurst." Rheinblick German Restaurant, Canandaigua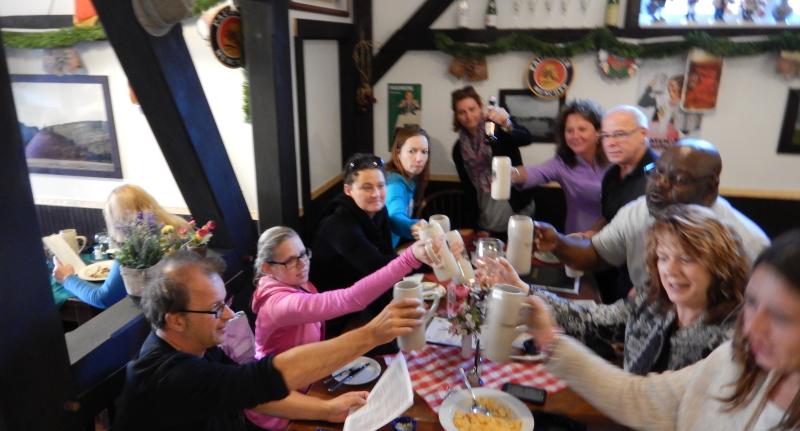 From Sauerbrauten to Jagerschnitzel, this German food and beer hall (pictured below) is all about authenticity. Even the waiters wear traditional German costumes. Monthly Sunday bratwurst fests and schnitzel fests make this an occasion.
6—Empanada emporium. El Morro Restaurant, Geneva
Puerto Rican and Spanish foods are the specialty at this casual restaurant, from fried plantains and tostones to beef empanadas and pulled pork served with rice and beans. Want to grab a sandwich? Hello, Cubano! There are not a lot of tables here, so consider this a great take-out option. 284 Exchange Street in Geneva.
5—Classic Italian in a classy setting. Il Posto Bistro & Wine Bar, Canandaigua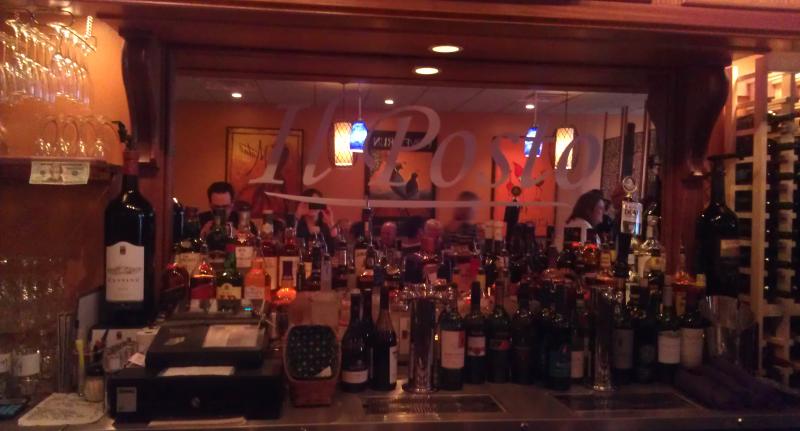 Delicious Italian menu, romantic setting, and hosts who will make you feel like a million bucks at Il Posto (bar pictured below). On Tuesdays, Il Posto waives the corkage fee, making it the perfect night to bring along your favorite find along the Finger Lakes wine and beer trails.
4—Baklava or bust. El Basha Middle Eastern Restaurant, Victor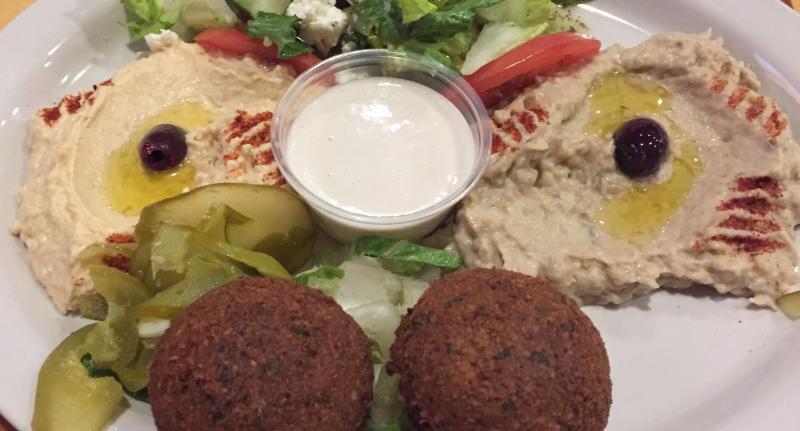 The chef and owner of this intimate Middle Eastern eatery (photo of vegetarian plate below) comes from Egypt, but his food speaks to just about anyone who likes authentic and flavorful hummus, dolmas (stuffed grape leaves), shish kabobs and other Middle Eastern specialties. Be sure to try the interesting selection of non-alcoholic malt beverages.
3—Italy on a pie. Neopolitan Pizzeria, Naples
Wood-fired pizzas are the heart and soul of this relaxed and revitalizing small town pizza parlor, which prides itself on house-made dough and sauce. 
2—When in a hurry for great curry. India House, Victor  
If you want to experience the vast diversity of Indian cuisine, you can't beat the lunch buffet at this long-standing restaurant. Dinners are a little more formal. No matter when you come, vegetarians and omnivores alike have plenty of choices.
1—Mad about Mexican. Rio Tomatlan, Canandaigua
Everything about this Mexican eatery is fresh, colorful and unique. From the margaritas made with craft tequilas and specials that go far beyond ho-hum burritos and tacos to bird cages suspended from the ceilings to the wall murals painted by local arts, Rio Tomatlan is like a secret Mexican village you never thought could exist in upstate New York.