If tasting your way through a destination is your kind of vacation you will find Ontario County in New York's Finger Lakes a culinary paradise.
---
Ontario County is famous for its seasonal fruits, herbs, and vegetables, along with year-round meat and dairy products. Farm-to-table is not just a trend here, it is very much a way of life! Pairing our farm fresh products with the right locally produced wine, beer, cider, spirits, and other beverages creates an exciting combination of flavors that is truly "a party in your mouth!" The biggest challenge is narrowing down your must-eat, must-sip list, so here is a short list to help you navigate your way though your next Finger Lakes culinary adventure.
---
Wine Pairings
You've probably paired cheese with your wine and so you should, but think of some of the other combos that will send your taste buds into orbit.  What about Pinot Noir & Chocolate Ice Cream instead of traditional chocolate truffles? Chardonnay & bacon — need I say more, what's not to like?  A fruity Riesling wine with spicy tacos is the perfect balance of heat and spice.  How about sparkling wine with potato chips or just about any salty food?  The list of options goes on and on.  Many Finger Lakes wineries offer food and wine pairings to start you off in the right pairing direction:
F.L.X. Provisions wine shop and pantry in Geneva is the official tasting room for Element Winery. Select your wine or beer of choice and pair it with a small plate, charcuterie & cheese board, or their special sweets such as Roasted Homemade Marshmallows or Salty House Chips with Chocolate Tahini Drizzle.  YUM!  Their knowledgeable staff will help you discover just the right pairings.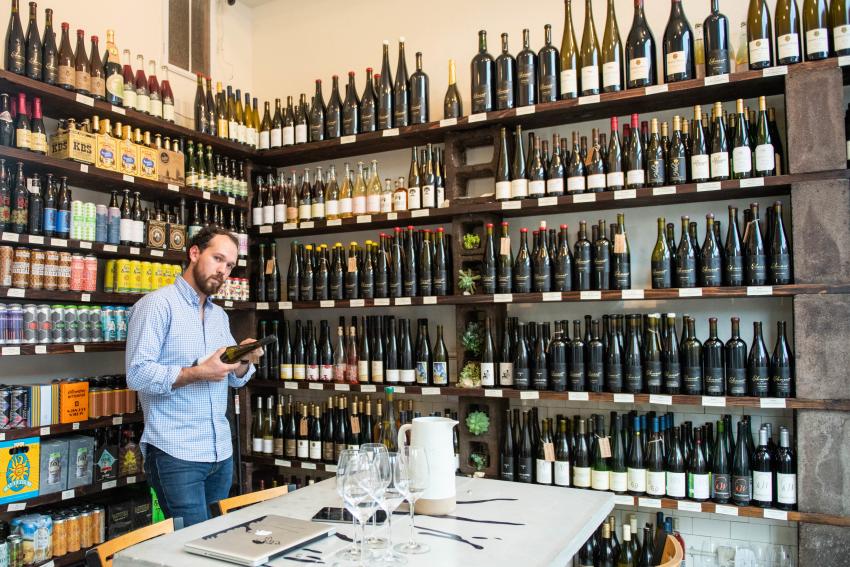 Ravines Wine Cellars in Geneva offers "seasonal Tastes," a changing menu of small plates to pair with your wine tasting or wine flights.  Wine and artisan chocolates, local farmstead cheese and charcuterie, and artisan mozzarella flatbread are some of the tasty offerings.
The small boutique, Raymor Estate Wine Cellars in Bloomfield features a "Premiere Tasting for Two" that includes two deluxe tastings plus a Charcuterie Board of your choice.
Consider purchasing a variety of wines from several wineries and bring them home to create your own personal wine pairing.  Experiment-be bold-trust your instincts! 
---
Beer & Cider Pairings
The craft beer and cider industry continues to boom in the Finger Lakes, and the possible pairings have become more in-depth and adventurous.
Experts say that the simplest way to go about pairing food with cider is to think of dishes and ingredients that you would cook with apples. Pork chops, soft cheese, butternut squash, poultry, it all works.  Choose the richer, fruitier ciders for classic fall and winter dishes and more floral ciders to compliment the lighter flavors of spring and summer. Star Cider in Canandaigua, part of the ROC/FLX Craft Beverage Trail, produces a variety of ciders from dry to semi sweet with undertones of black currant, gingerbread, and pumpkin that pair nicely with their Mexican inspired menu of taquitos, nachos, and burritos.
Beer has an amazing capacity to pair with all kinds of foods.  Some say beer is even more food-friendly than wine.  Beer can be sweet, bitter, bready, or spicy.  It may even have nut, chocolate, fruit, and vegetable flavors. Brews & Brats at Arbor Hill in Naples features local craft beers plus delicious root beer,  partnering with Artisan Meats to offer six locally-made brats of unequaled taste to pair with your beer of choice.  The Belgian inspired Brewery Ardennes, in Geneva, offers curated menus that change weekly and include a Brewmaster pairing with each course. Reservations required.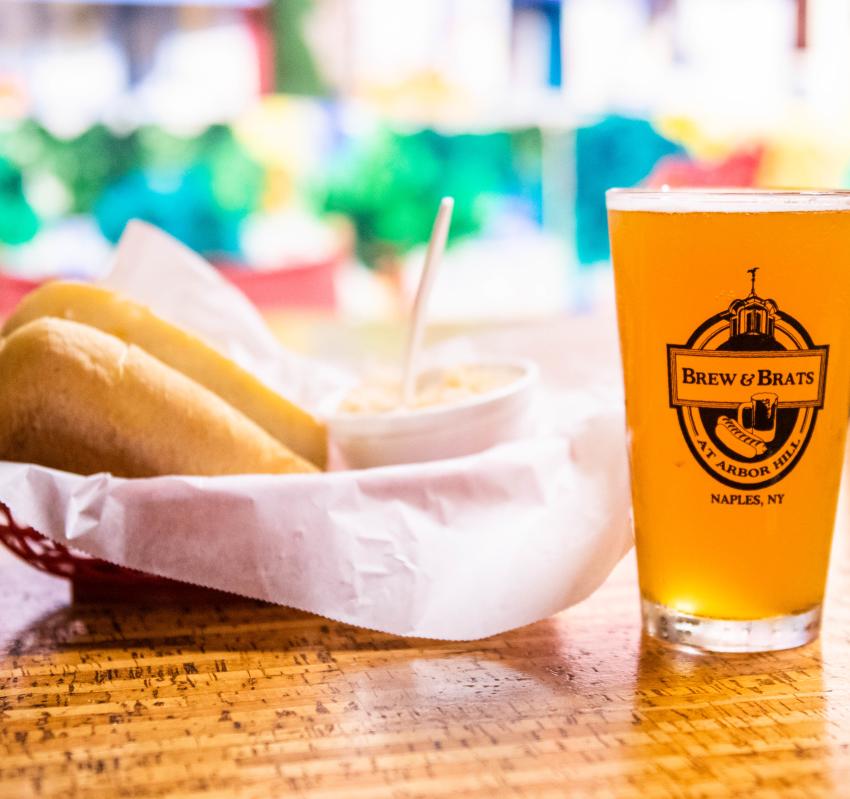 New York Kitchen's New York on Tap features NYS wines as well as seasonal craft beers and ciders.  Sip and savor a flight and then select some of your favorites to indulge in at home and pair with your favorite foods.
---
Spirit Pairings
Spirits may be a bit trickier to pair with food, but that doesn't mean it can't be done.  Think of the citrus and spice flavors of gin, bourbon's smoky flavor, and vodka's clean taste; all can be enhanced by the right food pairing and vice versa. Hollerhorn Distilling in Naples offers a variety of bites and small plates that pair nicely with their selection of spirits, several of which are made with local maple syrup. Smokin' Tails Distillery in Phelps is famous for their "Moonshines."  Pair them up with exotic beef jerky from Jones Jerky Joint for a sublime tasting experience. Tuition Distilling Company is a small craft distillery in Canandaigua making Butlers Gin, FLX VDK (vodka), and Paddle Wheel (whisky). Order FLX VDK along with a New York State Cheese plate at Kindred Fare restaurant, also in Geneva for a pairing of amazing New York State products.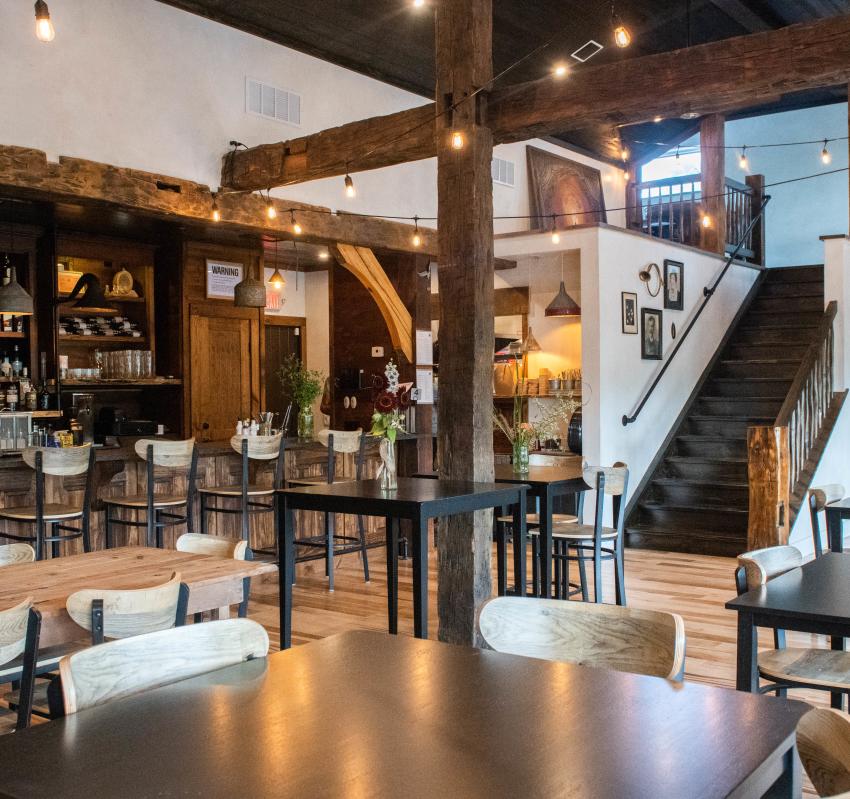 ---
Got Milk (Pairings)?
Dairy products make up 60% of Ontario County's agricultural bounty so it makes sense that you will get farm fresh, delicious milk here.  What to pair with a cold glass of wholesome milk?  Cookies, cake, and donuts come to mind immediately. Cheshire Creamery in Canandaigua is the perfect spot to pair a glass of milk with fresh baked goods like cinnamon rolls and seasonal pies.  Dunk a guava/cheese donut from El Rinconcito Bakery & Cafe in Geneva in your mug of milk and your taste buds will thank you.  You will find a bakery in just about every community throughout Ontario County, so your sweet tooth will always be satisfied.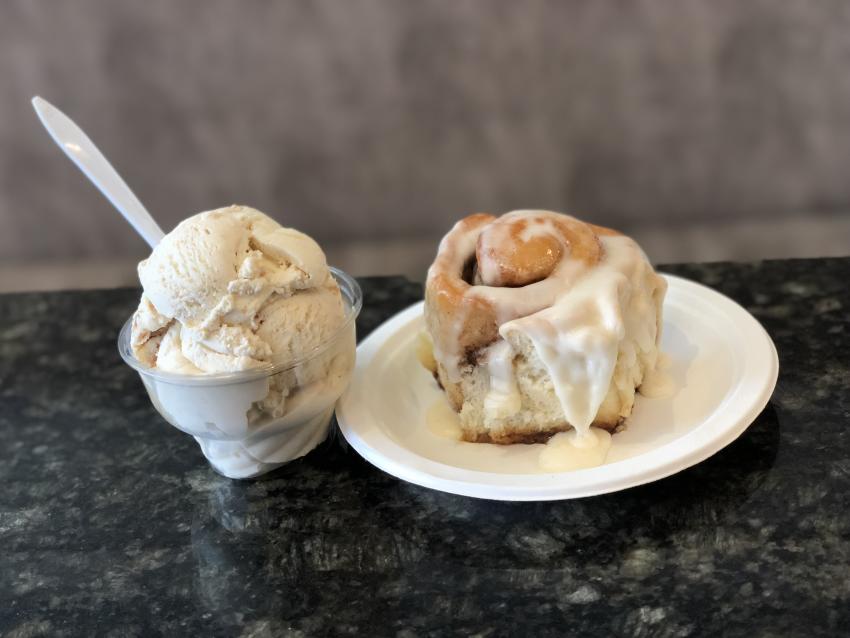 A not so traditional milk pairing is with savory and spicy dishes.  Think Mexican and Indian cuisines.  Milk coats the palate, allowing for fantastic spicy food experiences.   Pair a glass of milk with Pollo en Chipotle from Rio Tomatlan in Canandaigua or with an authentic Indian cuisine from India House in Victor.   Who knew milk would taste so good?
---
Coffee Pairings
Being a self-proclaimed coffee aficionado I know that the delicious and varied taste of coffee blends make for endless tasty food pairings, to suit everyone's palette.  Here are a few pairings to try either at home or at a cafe with your favorite barista serving up the coffee.
Chocolate, especially dark chocolate, is an excellent pairing for coffee, due to the rich deep flavor that pairs well with dark roasts. Sweet Expressions, in Canandaigua, specializes in fine chocolates in every variety, many made daily in their shop.
Crepes, either sweet or savory are a delectable pairing with coffee, complementing rather than distracting from the roast. For sweet crepes, a creamy cappuccino is a heavenly treat.  With a savory crepes, a pure unadulterated cup of java is best. Simply Crepes in Canandaigua serves everything from Caramel Apple Cinnamon to Chicken French crepes and simple drip coffee to hot or cold lattes.
Italy can lay claim to a lot of great things and biscotti is one of them. These delicious Italian almond biscuits are another classic coffee pairing that just works so well.  Dip your biscotti into an espresso or latte, close your eyes, and dream of sitting "Under the Tuscan Sun."  Geneva Gelato not only serves luscious gelato but also features homemade Italian cookies and pastries, including three flavors of biscotti; traditional, pistachio, and chocolate dipped.
And what about adding a little "zip" to your coffee? Whether you are a fan of classic Irish coffee, or an espresso martini is more your style, pairing your coffee with spirits (preferably local) can be a fantastic and festive coffee pairing. Everyone feels a little Irish when they enjoy an Irish coffee at Murphy's Law Irish Pub in Canandaigua.  Sip an Espresso Martini at Nick's Chophouse Wine & Martini Bar while enjoying live music and some of the best steaks in the Finger Lakes.  During the warmer months, enjoy the view from their Skydeck.
Whatever coffee pairing is your fave, be sure to use only the freshest beans for your coffee drink. Finger Lakes Coffee Roasters in Farmington fresh roasts their coffee beans daily.  Stop in their shop to enjoy a cup and take home a pound or two of over 50 varieties, including the very popular "Canandaigua Blend."   You will find Finger Lakes Coffee Roasters served throughout the Finger Lakes at restaurants, cafes, and bakeries that really care about coffee!
---
What is your favorite food and beverage pairing? Be sure to tag us @VisitFLX and #FLXperience and share with us!