It's November! Believe it or not, that means Christmas is rapidly approaching, and so is the shopping season! And with Small Business Saturday – a day to celebrate and support small businesses and all they do for their communities – right around the corner, I thought I would share some of my favorite local gifts you can buy, right here in Ontario County. Most are available all year long, but if you want to take advantage of Small Business Saturday, head out on Saturday, November 25, for this year's national day of small-town celebration!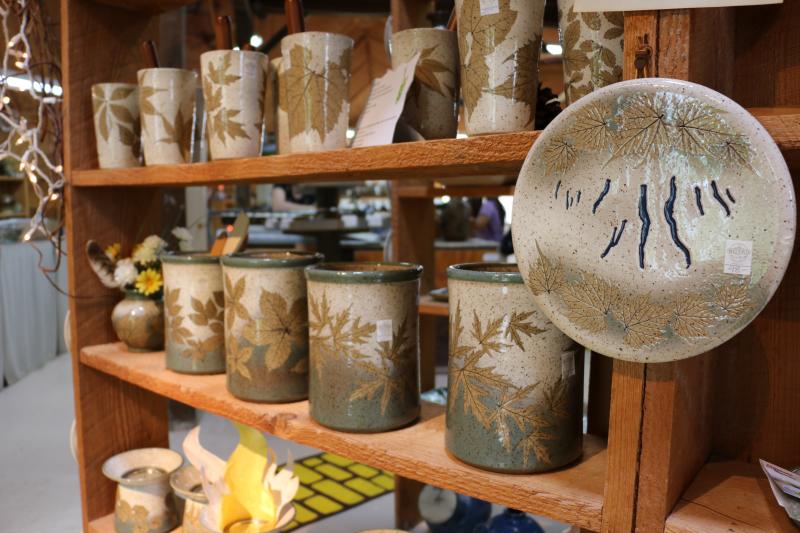 Handmade Functional Art
Ancient people used earth, fire, and water to create beautiful as well as practical objects and vessels to ease and enrich their lives. Among the oldest artifacts we have are pieces of fired clay that have endured for thousands of years. At the Wizard of Clay, they proudly carry on this tradition. We work to make each piece as functional as possible, providing its owner with the timeless beauty and joy that only an art object can. Shop online for their latest selection.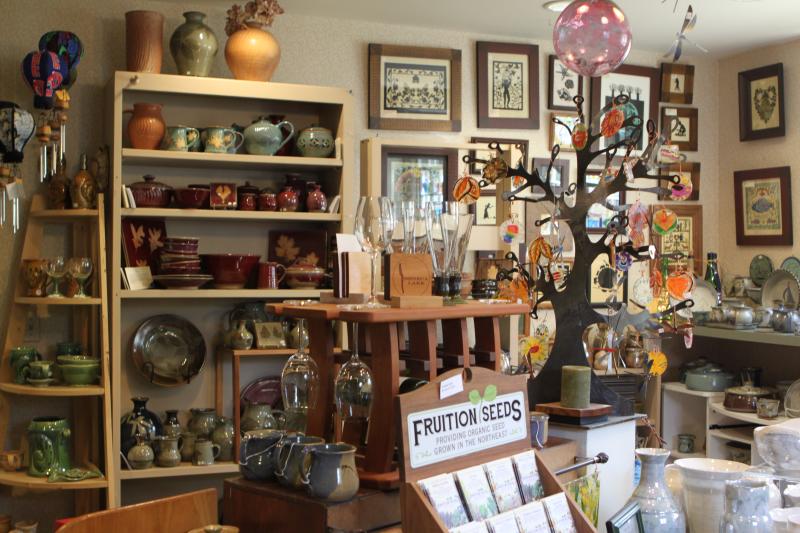 Affordable Gifts with a Personal Touch
Discover Artizanns, the largest gift gallery in the Finger Lakes, in beautiful downtown Naples, offering original artwork and distinctive gifts created by some of the regions finest artisans. This one-stop shop offers paintings, handblown glass, jewelry, wood works, pottery and more.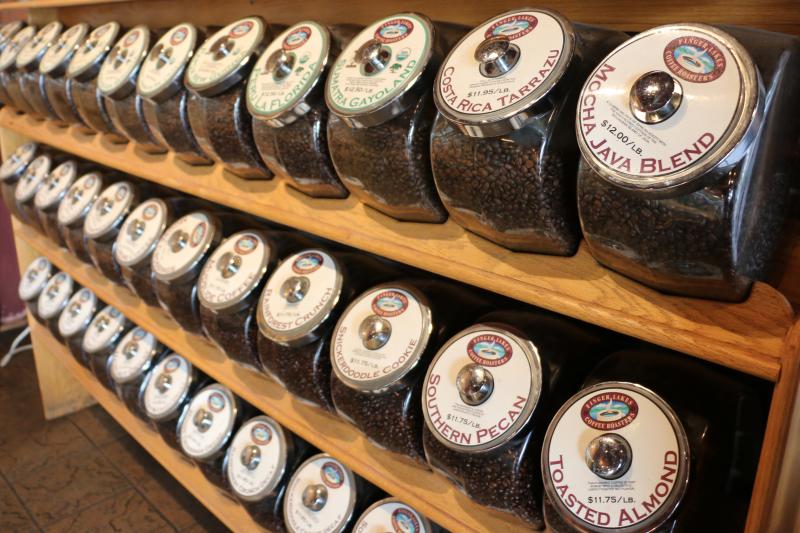 A Cup of Joe
Locally roasted and hand packed for the coffee lover on your list, nothing beats a gift box of five ½ pound bags of Finger Lakes Coffee Roasters coffee. Their Canandaigua Blend, named after the most popular and most beautiful of the Finger Lakes, is our favorite! It is their most sought-after blend because of its full body and full flavor. Shop online for their latest selection.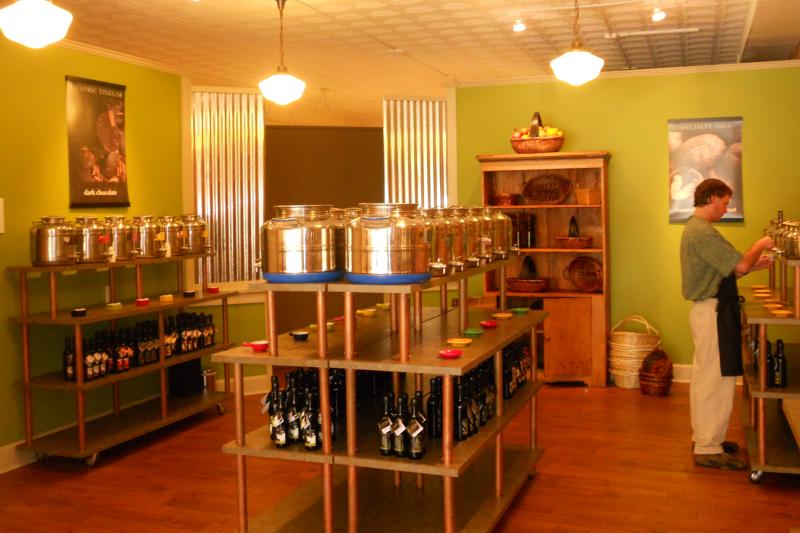 Handcrafted and Flavorful Olive Oils
At F. Oliver's, they select their products for their exceptional quality and uniqueness. Their fine oils and vinegars are handcrafted in small batches and imported from artisans around the world. Indulge in a sampler pack and cookbook, or food lover gift box of specialty olive oils, vinegars, and spices. Shop online for their latest selection.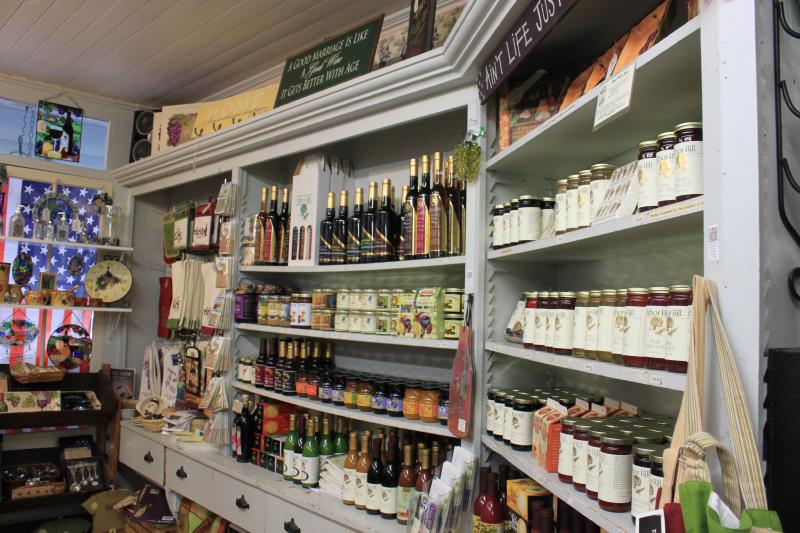 Grape Gifts Galore!
Arbor Hill Grapery has gifts covered – grape pie, grape twists, jellies, jams, salad dressings, and of course – wine! The Brahm family quality begins with a sense of pride in what they do. They produce all their products on site, and are made one batch at a time. Shop online for their latest selection.
Wines Shipped to your Door
Wine makes the perfect holiday gift, and a few wineries in Ontario County will even ship right to that special someone's door. That list includes Branch by Bellangelo, Inspire Moore Winery, Arbor Hill, Raymor Estate Cellars and Heron Hill Winery.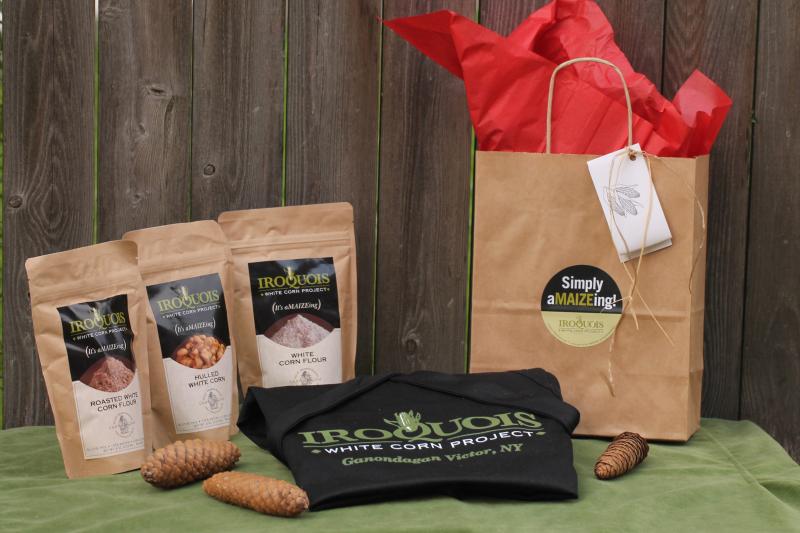 Hand-Grown, Hand-Picked
Healthy for you, healthy for Mother Earth. Iroquois White Corn products are delicious and wholesome heirloom corn, with roots dating back 1,400 years! Iroquois White Corn products are available locally – call (585) 742-1361 for more details.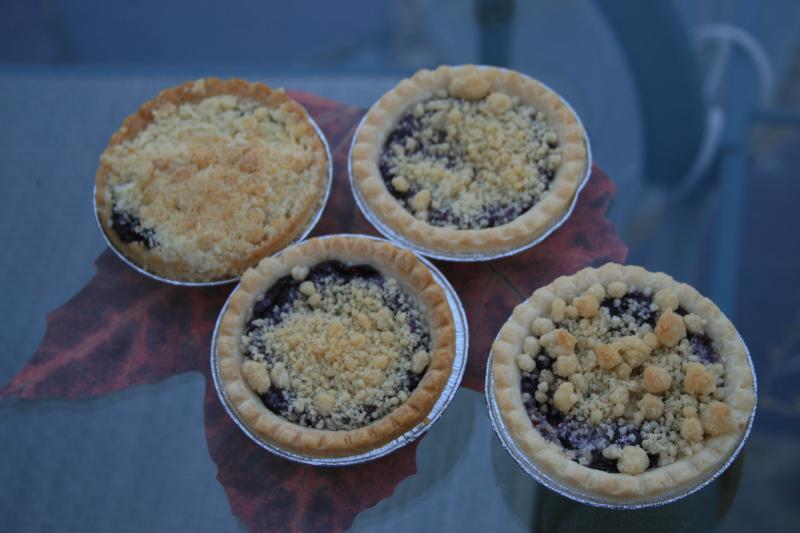 Grape Pie!

Stop in to Monica's Pies and grab fresh made grape pie for all the people on your list this year. Or get pie shipped to you and your loved ones from Arbor Hill Grapery & Winery.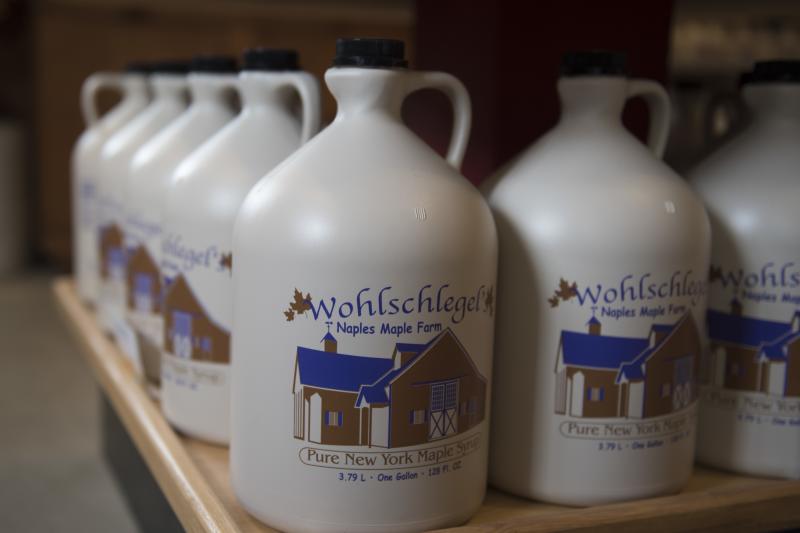 Maple with Moxie!
Wohlschlegel's Naples Maple Farm offers a variety of maple syrup including Grade A Golden, Amber & Dark maple syrup. They have a great appreciation for the history of maple syrup, nature, forests, and the environment. Shop online for their latest selection.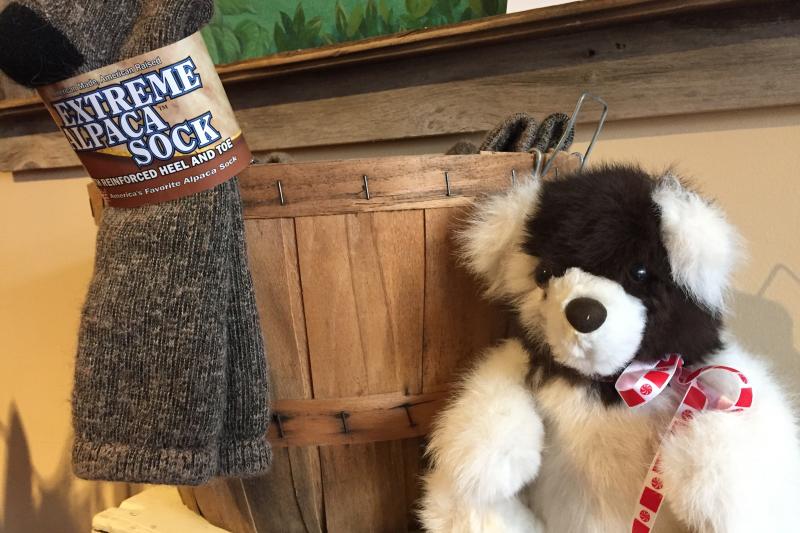 Alpaca Clothing and Gifts
The only socks people won't be upset getting for Christmas, and the softest stuffed animal ever made from Lazy Acre Alpacas. Alpaca Farm in Bloomfield. Shop online for their latest selection.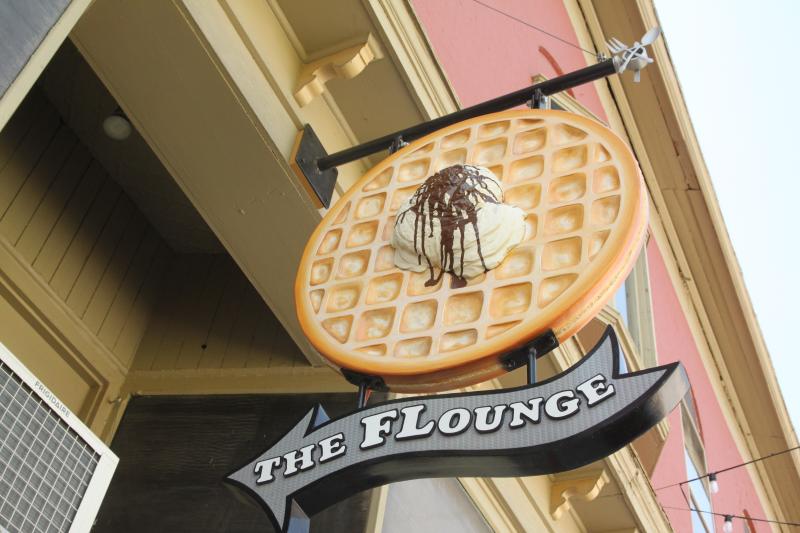 Great Food, Coffee, Local Beers, Wines… and Local Gifts
Finger Lakes Gifts & Lounge is a one-of-a-kind destination location featuring distinctive gifts from around the Finger Lakes, plus it's a unique lounge to enjoy a beverage, a dessert or just to relax. They serve coffee, tea, Upstate beers, Finger Lakes wines, Purity ice cream. Stop in for personal flatbread pizzas, salads, sandwiches and their famous waffles!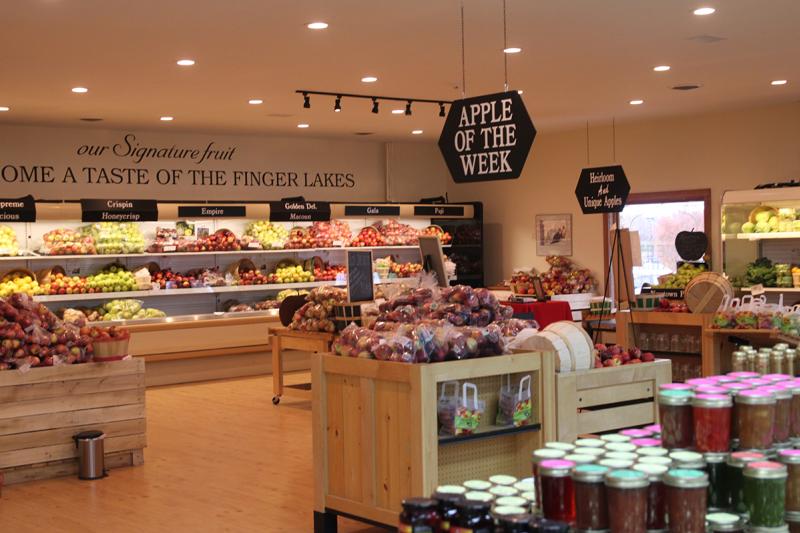 Premium Fruits and Juices
Nothing says "I care about you and your health" more than a box of Red Jacket Orchards fresh fruit, juice or specialty items from the Finger Lakes. That's according to the folks at Red Jacket Farm Store. Located in Geneva, NY, their home for more than 50 years, the Red Jacket Farm Store carries the finest curated selection of food and specialty items the Finger Lakes region has to offer. Stop in to learn more about them and shop the wonderful goods produced right here in the Finger Lakes. Or shop online for the latest selections.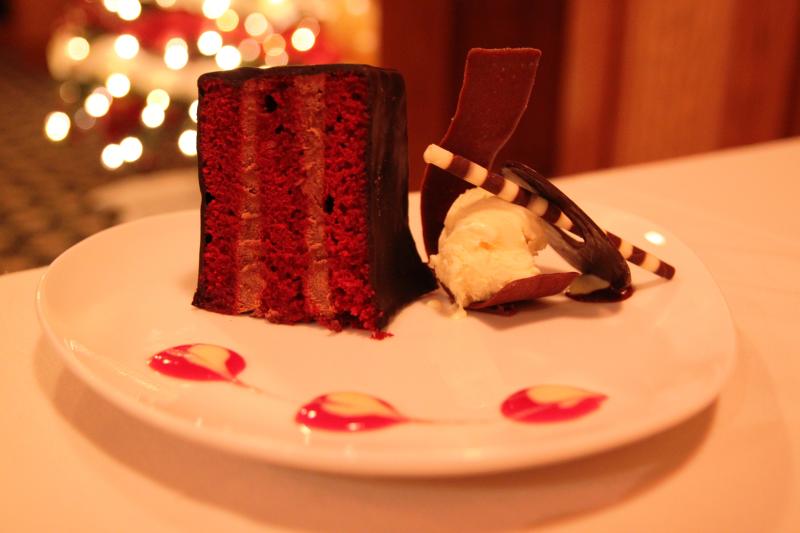 Save Room for the Baked Goods!
Located in downtown Clifton Springs, Warfield's Restaurant, Lounge & Bakery features a seasonal menu of elegant country fare with Asian and European influences. Enjoy outdoor dining in their English garden in the warmer months where guests can enjoy small town ambiance. Their updated lounge is an ideal setting for a cocktail and features a vast selection of cognacs, scotches and cordials as well as an extensive beer and wine list. Stop in to pick up a gift certificate for that special someone on your holiday gift list!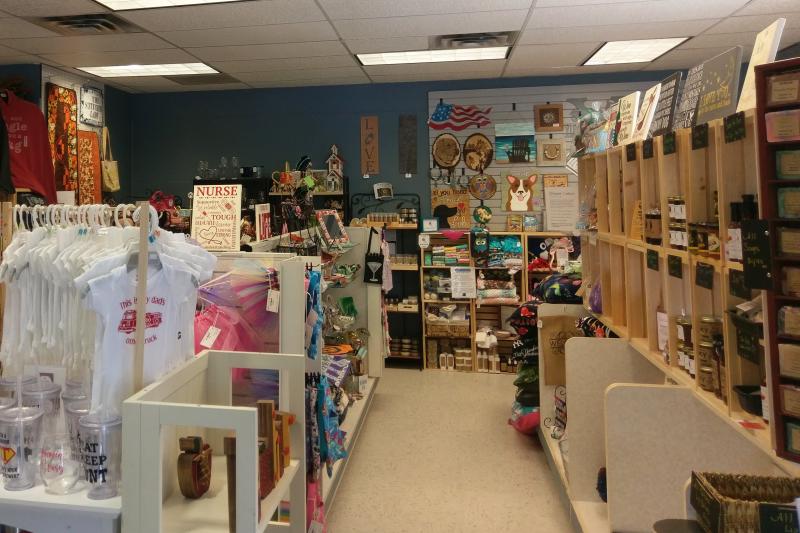 Over 70 Artisans!
Finger Lakes Artisans is hosting a Black Friday and Small Business Saturday event for the weekend. They are giving away swag bags – bags filled with lots of free samples from their 70-plus store artisans – to the first 25 customers on Friday, Nov. 24 and Saturday, Nov 25. They will also have a gift basket giveaway and a gift certificate giveaway, their local food vendors will be offering free tastings, and there will be lots of discounts store-wide from all their store artisans! Stop by!
Fine Chocolates and Gift Baskets
Step into the doors of Sweet Expressions and experience a chocolate lover's paradise! They feature delicious chocolates in every variety, many of which are made fresh daily – like their amazingly popular homemade fudge!
Unique Gifts for your Home or Office
Stomping Grounds is a one-of-a-kind retail shop offering stunning and timeless images immortalized as wall art for your home or office. They also offer new and used books, carefully chosen gift items, home accessories, wall art including prints and photos of the Finger Lakes region. They offer original and reproduction antique maps, as well as fine art printing and custom framing.  Shop online for their latest selection.