A few weeks ago my wife asks me, "Let's spend the day down in Naples and do something fun?"  I replied, "Sounds like a plan!" Having a 7 month old and in the midst of remodeling our kitchen - time poverty was high in the "Lee" household. 
The next challenge, secure a babysitter. Success! We found a babysitter and had 4 hours to experience Naples! We know that isn't enough time but off we went. I planned a quick itinerary in my head that started us out in South Bristol and finished in the heart of Naples.  To my surprise, the majority of these upcoming stops my wife had never experienced before and that was about to change!
Our 4 hour adventure began at Arbor Hill Grapery in Bristol Springs.  On the way, my wife asked, "What is Arbor Hill like?" I replied, "Oh just you wait and see, it's too hard to explain!"  We explored the gift shop, checked out Brew & Brats and immersed ourselves in the setting.  We even found hops climbing their way around the entrance to the barn, home to Brew & Brats. And did you know they use solar power? They have some really cool facts posted by the entrance.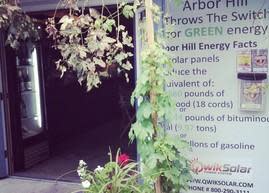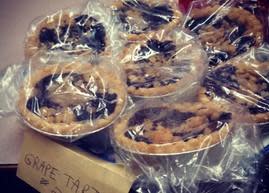 There was so much to taste and experience at Arbor Hill, and then we spotted the grapes tarts! Immediately, they became a sure take away for the babysitter – we ate a few, too! A Finger Lakes specialty in their own right, nothing beats a good ole' homemade tasty treat and the grape tarts at Arbor Hill are a must.
Our homemade tasty treat adventure didn't stop there; we had roughly 3 hours left before we needed to return.  Walking out of Arbor Hill, we decide to head down Route 21 towards Monica's Pies.  Known for their famous pies, we entered and left with dinner at the ready. The main course was a Chicken Pot Pie – fantastic. A perfect meal, pop it in the oven and few hours later a Finger Lakes culinary delight awaits. We approve!
After being faced with many great options and tough decisions, we only had about  2 ½ hours left. It was time for lunch and I threw out the idea of Roots Café as I was itching to go back after my last meal there.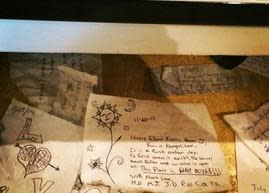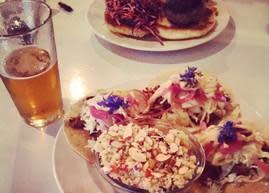 Locally sourced, grass-fed, you name it, Roots Café is truly a farm-to-table restaurant. As we waited for our food, my wife said "Look at all these notes" – our table had a drawer full of hand written notes from past guests. Wow – how cool and unique.  We read a few of the notes and were sure to leave one for the next guests!  Our meal arrived – and I will let the photo speak for itself.  A wonderful, freshly prepared meal. It's one of those meals where you can just taste the difference in ingredients.The shredded pork tostada and the Roots burger – were out of this world. (Above)
After lunch we headed out back to Inspire Moore Winery. The wine is a personal favorite of my wife's but she had never experienced the winery! That quickly changed as we tasted our way through their line-up!  Now a farm winery, they also had a local brew on tap for all you beer lovers out there! My wife enjoyed the tasting so much; she ended up buying the tasting glasses! After relaxing on the deck for a while and taking in the sights and sounds or silence I should say of the vineyards – we headed off to our last adventure.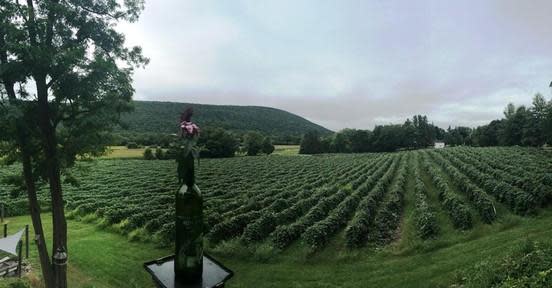 With 30 minutes to spare, there is always time for ice cream. Lynne' Lou's Ice Cream is best for a grand finale. My wife and I split a sundae, topping off our 4 hour Finger Lakes experience from Bristol Springs to the heart of Naples. If you have only 4 hours in the Finger Lakes don't worry, you might start out sleep deprived but you are guaranteed to be re-energized!
P.S  If you are headed to the Naples Grape Festival on September 27th and 28th, be sure to get your hands on some grape pie!