Thanksgiving is so much more than just cooking the turkey! The best Thanksgivings are celebrated with family and friends, or maybe just someone you love. It is so rewarding to see the look of excitement on a person's face when they take that first delicious bite of your culinary creation. To enhance the flavors of the holiday, a wine pairing is just the way to do it.
If you are cooking this year, or maybe just looking to bring a gift to the table, there are two ways to pick out your bottle of choice. First comes the dish of choice, in this article we are referring to classic American dishes popular at Thanksgiving. Then, you can decide to create a pairing that complements the dish, or pick a wine that will enhance the dish. The latter is known as a congruent pairing, and the former is referred to as a complementary pairing.  
We've asked our friends and wine experts from the Finger Lakes region to tell us their top recommendations, as well as a few suggestions of our own preferred flavors.
---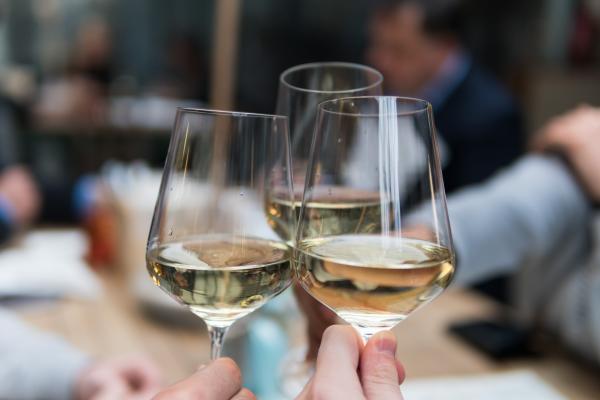 Riesling
With the variety of savory, fruity, citrusy and sweet food offered during the holidays, finding the perfect pairing may be difficult. That is no problem for Finger Lakes Wines however, because wines from our region are known for their food friendliness.
Riesling is known as an ideal Thanksgiving wine. Its crisp acidity can handle some of the heartiest dishes, and often contains notes of apple, pear, and honey-like sweetness, which are great holiday flavors. It also encourages you to come up with some delicious lighter-fare appetizers before a large holiday feast. We recommend a classic charcuterie board complete with New York cheeses.
Heron Hill's 2021 "Semi-Dry Riesling" – A refreshing combination of apple, pear, & ginger.
Ravines Wine Cellars "Dry Riesling 2019 Magnum" – Intricate aromas of white flowers, pear, apple, and citrus.
Inspire Moore's "Love Semi-Dry Riesling" – Balanced juicy apricot, white peaches, lingering honeysuckle.
---
Gewurztraminer
A spicy and aromatic wine pairs well with both turkey and dressing. Gewurztraminer has aromatic gusto and spice that stands up well to hearty holiday dishes, balancing heavy flavors like the fat of a roast turkey or creamy mashed potatoes. This wine tends to be spiced and sweet, so it can also complement sugary dishes like sweet potato casserole.
Hazlitt's Red Cat Cellars "2021 Gewurztraminer" - Honey, clove, and rose petals. Hints of peppercorn mélange.
---
Sauvignon Blanc
This type of wine is great for a complementary pairing! The light and crisp flavors of white wines are very palatable and able to sip alongside the variety of meals served on Thanksgiving. Sauvignon Blanc's lightness doesn't overpower flavors in turkey, or spices such as sage, thyme, or rosemary. Instead, it invites complementary citrus finish to those types of flavors.
Billsboro Winery's "2022 Sauvignon Blanc" – Zesty flavors of citrus, ruby red grapefruit, and white pepper.
---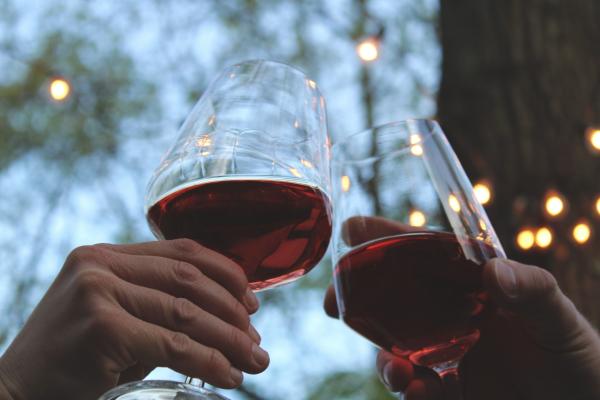 Reds
If you are looking for a classic Thanksgiving wine, reds can provide a tangy, tart, red-fruit flavor that complements dinner like cranberry sauce for a congruent pairing. Reds can also offer an earthy, savory spice that complements the meal. Try the Pinor Noir for some tartness, or Cabernet for a complex flavor.
Inspire Moore's "Lust Pinot Noir" - Classic Finger Lakes Pinot Noir with layers of strawberry fruit, truffle notes and a little clove spice.
Arbor Hill's "Crimson Cabernet" – A new variety that is noted to pair well with Turkey, this wine tastes of bold spice and is a combination of cabernet Sauvignon and Norton Grapes.
---
Brut Rose
One of Rose wine's superpowers is its versatility in flavor pairings. With a balanced acidity and sweetness, it can both complement a tangy sauce or savory turkey breast. Sparkles can bring out spices for some, so these wines can create an even more complex flavor profile. It goes especially well with appetizers and side dishes.
Song Hill Winery's "2014 Brut Rose" – Aromas of raspberry, nectarine, grapefruit gelato, this bubbly wine is handmade from the vine to the glass by the winemaker's family.
Ravines Wine Cellars' "2016 Sparkling Brut Rose" – A newly released variety, this wine is lifting with orange and red fruits, as well as a creamy texture and long flavored finish.
---
Finger Lakes Recommendations
Alongside all the other wines mentioned above, we asked our wine expert partners for their Thanksgiving suggestions. They mentioned the following varieties as uniquely delicious with the flavors of Thanksgiving dinner – and we trust their taste!
Heron Hill's "Lady of the Lakes Bubbly Red" – A lovely bubbly and off dry wine that tastes like pomegranate, red currant, and raspberry with floral aromas.
Arbor Hill's "Classic Traminette Wine" – This semi-sweet French variety is known for its spicy, fresh fruit character with honey and apricot overtones.