Thanksgiving is more than just cooking the bird! The best turkey days are celebrated by giving thanks to one of Mother Nature's best agricultural gifts: the grapes in the ground that turn into wine by the pound.
What are the best wines to pair with your Thanksgiving meal? A couple of years ago, we asked our friends and wine experts on the Canandaigua Lake Wine Trail to tell us their top recommendations.
---
The wineries of the Canandaigua Lake Wine Trail are always updating us with their newest wines and wine trail experiences. Here are some recommendations for your Thanksgiving table - make sure you pick up enough for the leftovers and to send some home with your guests to sit back and savor the memories of a great day.
It's all about versatility when it comes to Arbor Hill's Classic and Dry Traminette! This hybrid of Gewürztraminer is a semi-sweet, spicy white wine with floral aroma. Did you know that gewürzt is German for spice?
Arbor Hill was the first commercial winery in the world to produce this award-winning wine. Traminette is fearless when it comes to spice such as pumpkin spice, sage and oregano. So whether it's your appetizer, entrée or dessert, there's tons of potential for strong pairings!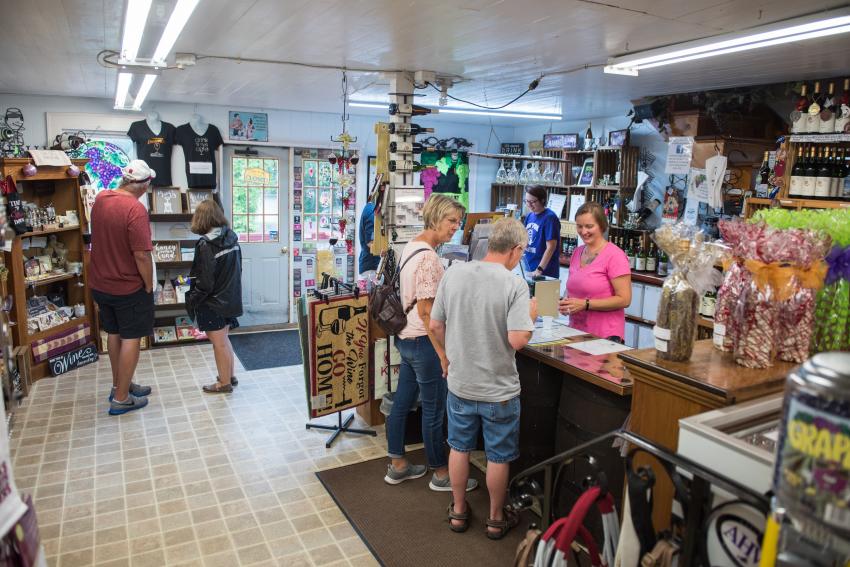 ---
Pairing wine with the dressing? It's something to consider! For example, Hazlitt's Gewürztraminer has honey, clove, and muskmelon with hints of peppercorn mélange. The spicy and aromatic wine pairs well with both turkey and dressing.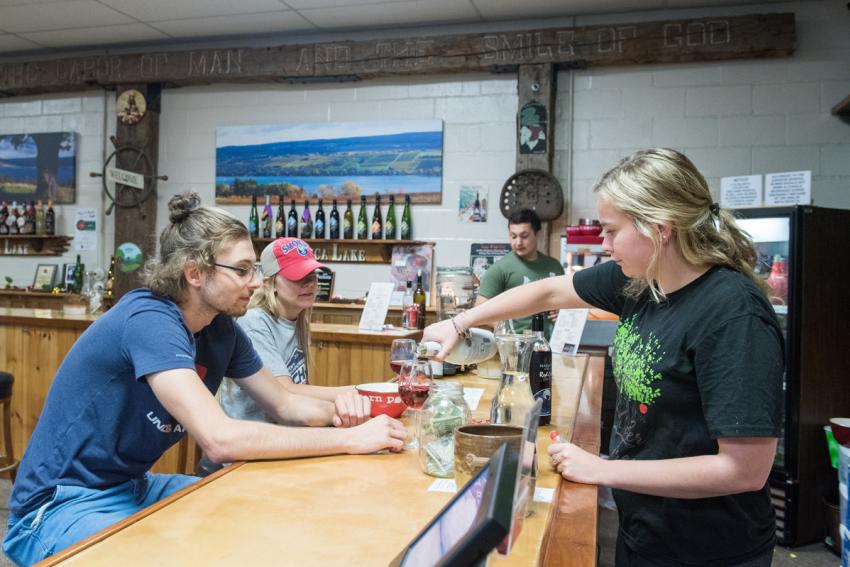 ---
Heron Hill Tasting Room on Canandaigua Lake
Heron Hill Reserve Gewürztraminer or Reserve Riesling—When many flock to red wines as the temperatures cool down, there are some really wonderful cool-climate white wines that shouldn't be ignored.
Gewürztraminer has aromatic gusto and spice that stands up well to hearty holiday dishes.
Riesling is also a great option because the crisp acidity makes it a food-friendly wine that can handle some of the heartiest dishes. It also encourages you to come up with some delicious lighter-fare appetizers before a large holiday feast!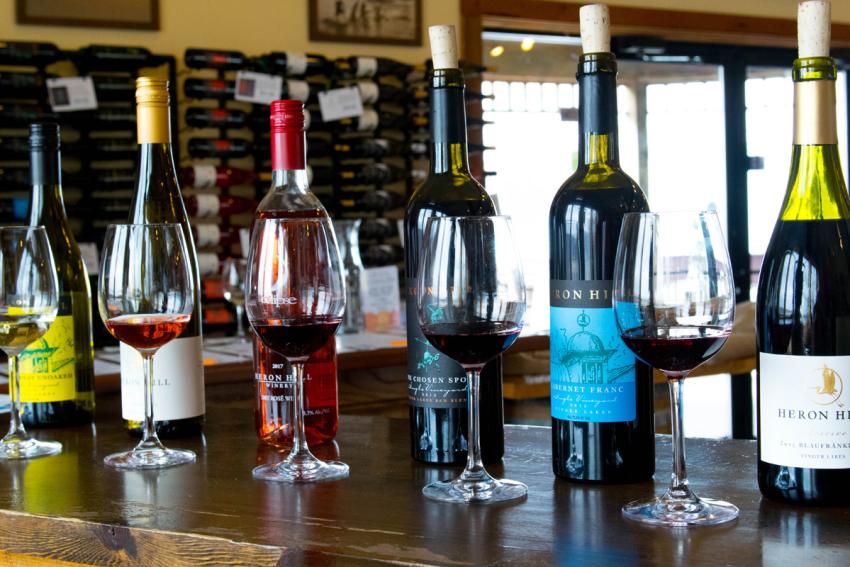 ---
With the variety of savory, fruity, citrusy and sweet food offerings during the holidays, finding the perfect pairing may be difficult. 
Wines from the Finger Lakes are usually a great go-to due to their high acidity and food friendliness.
For white wines, a refreshing, bolder and fruity wine will usually enhance the meal. Inspire Moore's "Rhythm" Grüner Veltliner, with its refreshing citrus notes and white pepper finish, would make a great pairing with light appetizers and a salad. A Timothy Moore Chardonnay with its touch of oak, wonderful pear flavors and a bit more boldness would certainly pair well with a butternut squash soup—or taste mighty fine just on its own. Inspire Moore's well-known "Love" semi-dry Riesling with its stone fruit flavors would make a perfect pairing to a roasted turkey and candied sweet potatoes. 
For red wines, you can't go wrong with a Pinot Noir, such as Inspire Moore's "Lust" with its raspberry notes and creamy mouthfeel from the appetizer course through the main meal. Smoking your turkey? Consider their "Change" Blaufränkisch with its upfront fruitiness and touch of smoke. To finish your meal, a little raspberry framboise will make any dessert that much sweeter for the raspberry lover!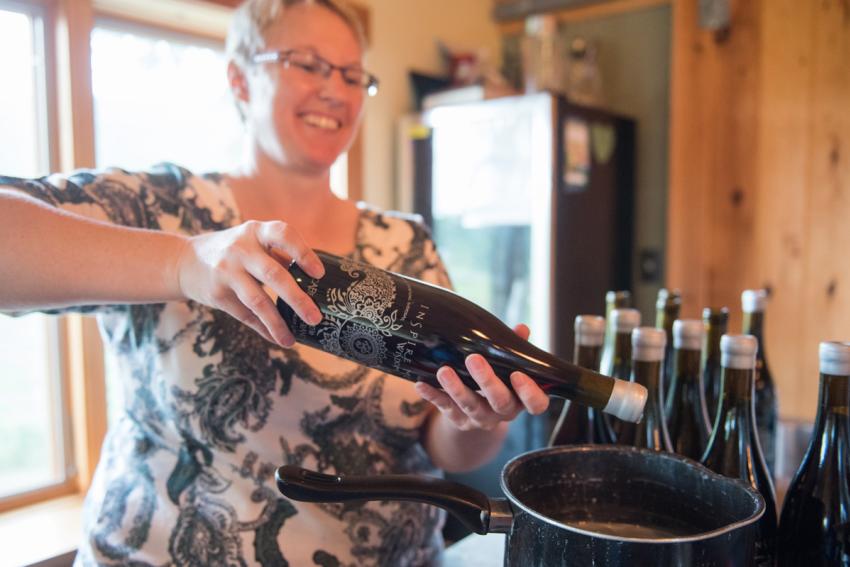 ---
At Raymor, it's the little things that matter! That's why their recommendation is short and sweet: pair their "Iona" with a slice of apple and smoked Gouda. For the entrée, pair Raymor's "Autumn Harvest" with turkey or ham!