Game of Thrones finally returns April 14 for its last season! And along with it, the white walkers will be back in action to wreak havoc through the Seven Kingdoms—which gives us plenty of reasons to open a cask of a delicious Dornish or Finger Lakes red this spring.
Just ask everyone's favorite GoT Red Priest, Thoros of Myr, who believes "there's no story so good a drink won't make it better." So what's the best adult beverage to enjoy while bracing yourself for the Long Night and potential demise of all our favorite characters during Season 8? Wine, of course.
As Tyrion Lannister, a very popular Thrones character and well-known wine connoisseur, would say, "I drink and I know things." And we happen to know the perfect experience to prepare you for Game of Thrones while letting the finest wines flow: Canandaigua Lake Wine Trail. But in the spirit of wishing Tyrion and the rest of Westeros good fortune in the wars to come, we'll be henceforth dubbing these 22 miles of wine and culinary experiences as Tyrion's Wine Trail.
Other than being a lovable drinker of copious wine at every opportunity, Tyrion is an intellectual who spouts thoughtful words of wisdom as often as he picks up a goblet. As someone who prizes knowledge over all else, he explained "a mind needs books as a sword needs a whetstone."
By visiting Canandaigua Lake during the spring and traveling to its seven nearby wineries, you'll be treated to fantastic drink and friendly conversation—but also peaceful moments with chances to learn. The spring months tend to be a bit quieter and less crowded, giving you plenty of time to tour and explore each winery while discovering details about their wines, wine making process and history.
Get ready to fill your glass with award-winning wines while filling your mind with fun Finger Lakes winery facts, all along Tyrion's Wine Trail!
Finger Lakes Wine Center at Sonnenberg Gardens
Tyrion once declared "everything's better with some wine in the belly"—and we love that sentiment. Which is why the Wine Center is a must stop on your epic wine-drinking journey.
Housed in the historic Bay House near the conservatory at Sonnenberg Gardens & Mansion State Historic Park, you can taste selections of 10 to 15 wines and enjoy a stroll through greenery and flowers rivaling Westeros' High Garden. Plus, the Wine Center has a very castle-like feel that will immediately transport your heart and mind to the cozy corridors of Winterfell.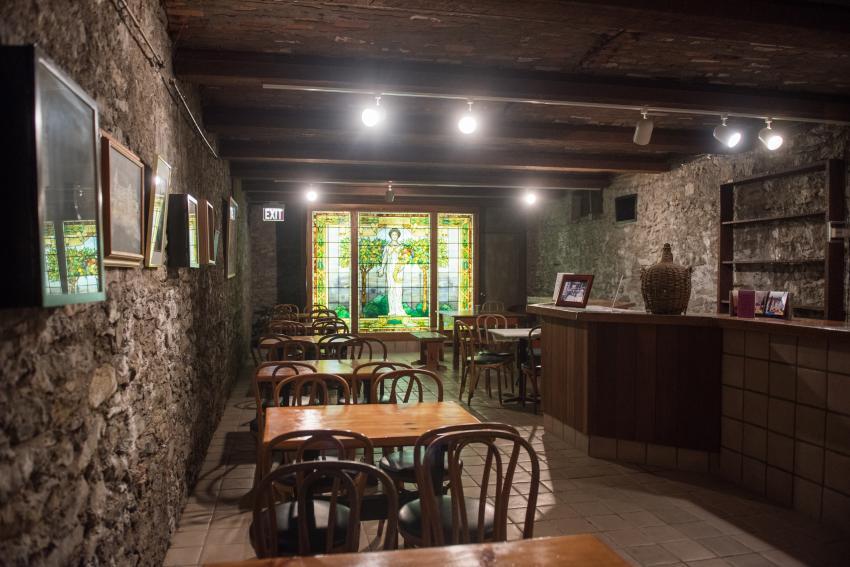 Ah, New York Kitchen. The King's Landing of the Finger Lakes world.
This lovely place of wine lore can be thought of as the region's center for local wine-tasting. Formerly New York Wine & Culinary Center, New York Kitchen is committed to immersing guests in New York State wine and food. There, you'll find plenty of NY-made drink options, farm-to-table dining at The Restaurant and a wide variety of hands-on cooking classes. Dedicated to four pillars—learning, experience, partnerships and hospitality—New York Kitchen is an immersive wine adventure where you can sit back, hang out and feel like family.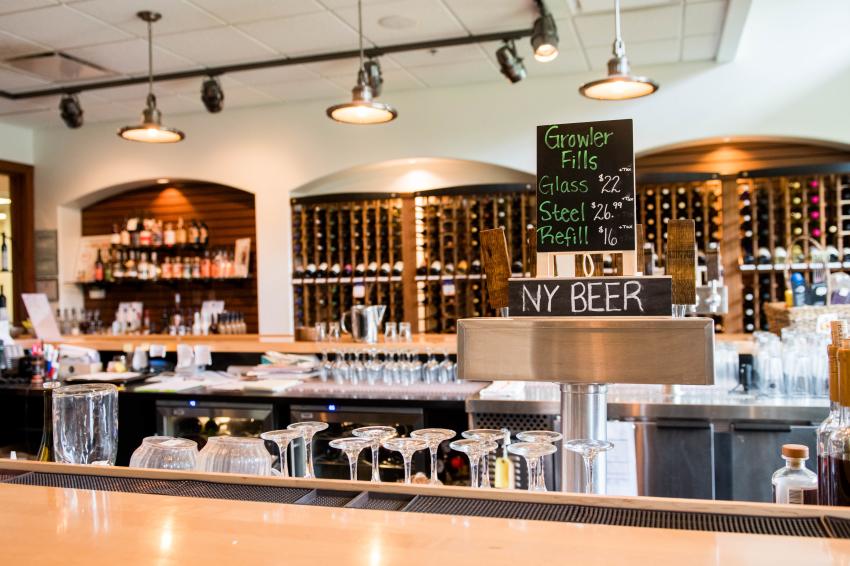 To accomplish your journey along Tyrion's Wine Trail, you must stay strong and continue to Raymor Estate Cellars—an absolute must-stop. Don't misjudge this winery like people misjudge Tyrion based on size. Similar to Tyrion, owners Herb and Pam are brilliant and inventive with sharp minds for business and strategy. Their wine and cider feature locally grown grapes, apples and sometimes even maple syrup from nearby Wohlchlegel's Maple Farm. And chances are, you'll be guided through your tasting by the winemaker himself! It's a small, unique winery located in the rolling hills near Bristol—a perfect stop to relax and have a great conversation in an elegant room.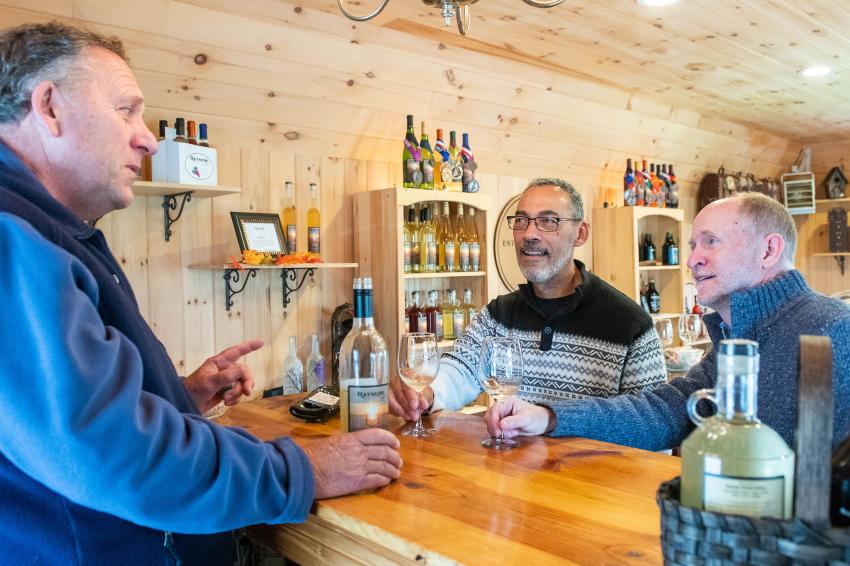 Heron Hill Tasting Room on Canandaigua Lake
Right on gorgeous Canandaigua Lake, Heron Hill is the perfect location for a lazy afternoon of lounging. The tasting room is in a 100-year-old barn overlooking vineyards of Cabernet Franc and Riesling—a spot Tyrion would be more than happy to spend a day of wine drinking. After all, he only recommends visiting "the finest castles and inns" because "no one turns away a Lannister." And Heron Hill definitely fits the bill. With plenty of world-class wines, including reds and whites both sweet and dry, as well as two blends that make up the Eclipse wine series, there's sure to be something perfect for every pallet.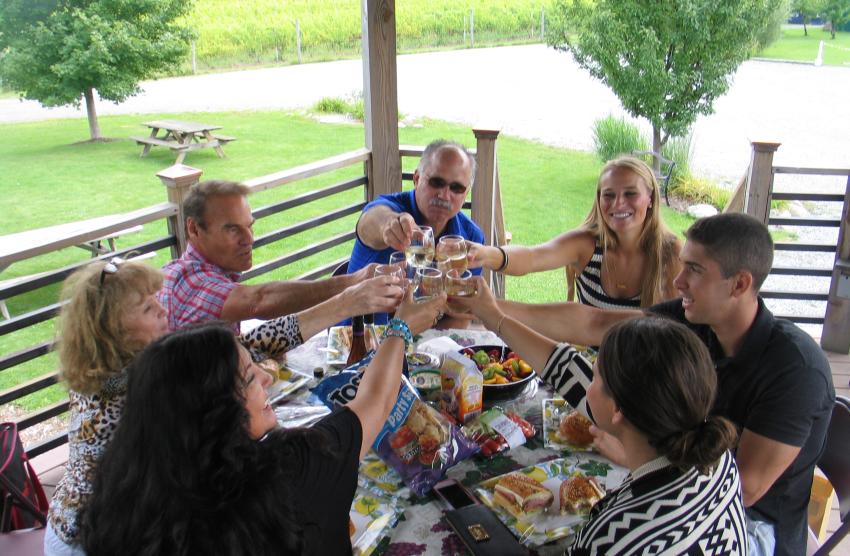 In Westeros, Arbor is a region famous across the land for its high-quality wines. But we're pretty sure they were importing their bottles directly from Arbor Hill and claiming them as their own.
Regardless, there seems to be amazing wine-making power in the Arbor name. Try your hand at sipping the popular Traminette variety, as well as their heritage wines, such as the Diana, Iona and Vergennes. But be sure to save plenty of room for a freshly baked grape pie, plus gourmet sauces, dressings, dips, grape gummi bears and twists from their kitchen.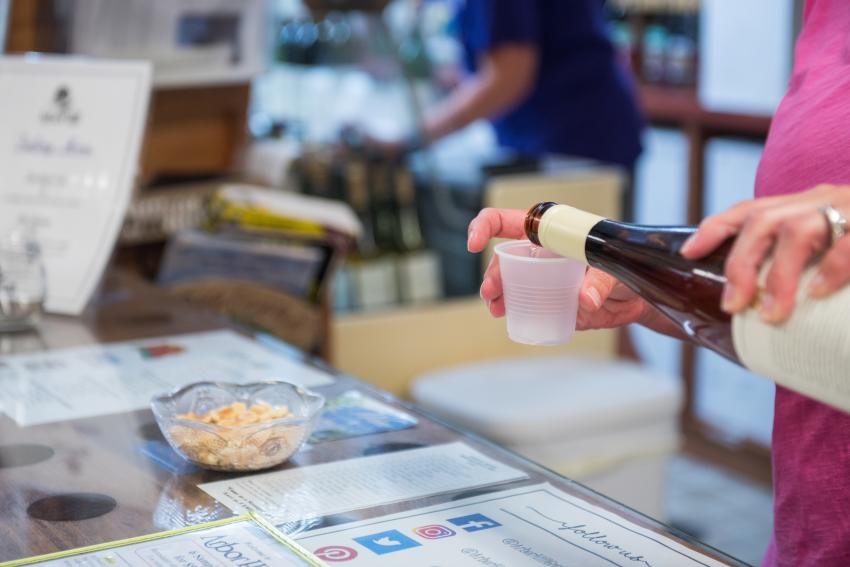 Inspire Moore Finger Lakes Winery & Vineyard
Inspire Moore is ready to live up to its name and inspire you along your wine-tasting excursion. It's a boutique winery that prides itself on being an eco-friendly local business through sustainable wine-making and tasting-room practices. Local folklore has it the winery was previously a tavern, stagecoach stop and then finally a carriage house. Or in other words, a place Tyrion would have surely stretched his legs during a long journey on the Kingsroad.
It's known among the Finger Lakes wedding industry for its Love Riesling, which may be the perfect antidote for the potential doom of Westeros. While you're here, also try the recent cool-climate additions of Blaufränkisch and Grüner Veltliner. And if you're hungry after wine-sipping, right next door is Roots Café, offering handmade meals featuring fresh, local ingredients.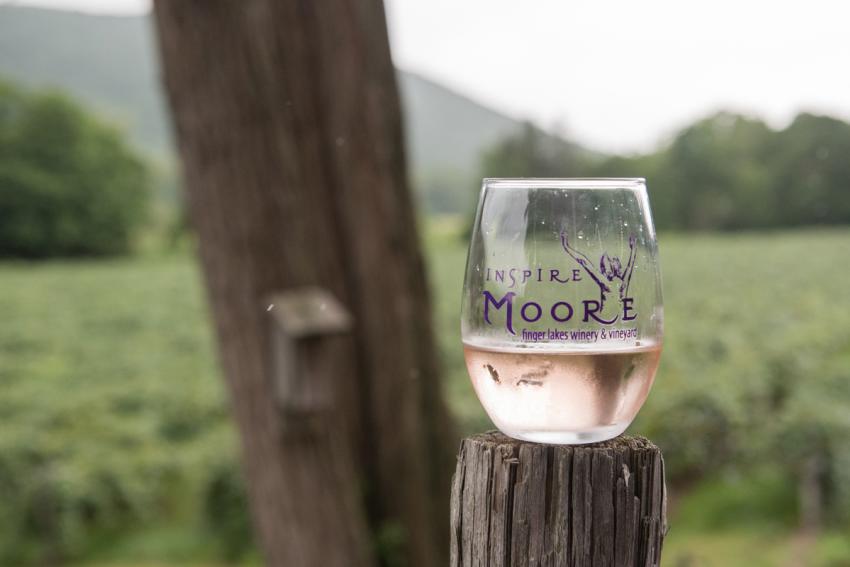 Everyone's favorite Thrones feline companion, Ser Pounce, would certainly feel quite at home at Hazlitt's. Located in scenic Naples and well known for its Red and White Cat wine varieties, Hazlitt vineyards has been doing its thing—and doing it very well—since 1852.
Each Hazlitt wine is crafted with local Finger Lakes grapes using traditional winemaking principles, as well as modern techniques and technology, to create great-tasting options that are food-friendly, elegantly balanced and—most of all—fun! Spring is also the ideal time to take a tour of the winery's historic building and get an exclusive behind-the-scenes look.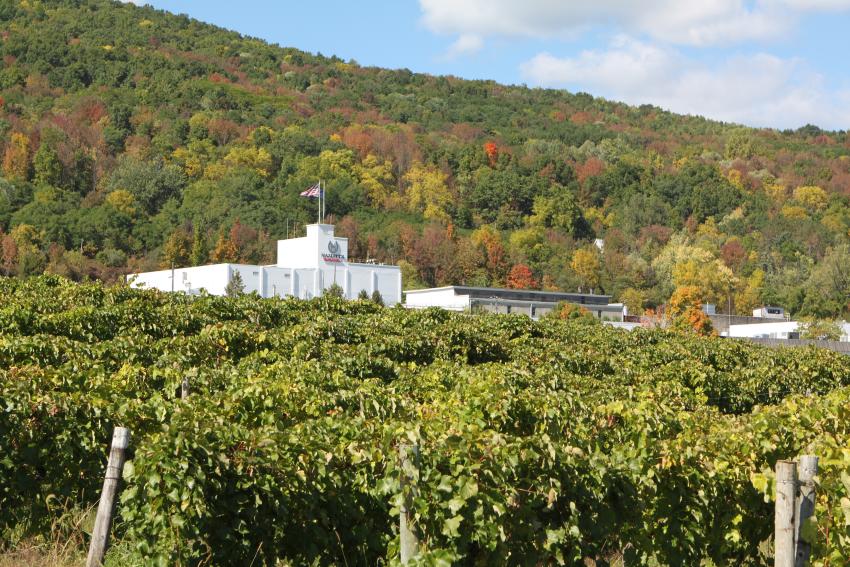 After completing your quest to Canandaigua Lake's seven wineries, you don't want to find yourself quoting our old friend Tyrion: "It's not easy being drunk all the time. Everyone would do it if it were easy." Remember to live like a Lannister while enjoying Tyrion's Wine Trail, and hire someone else to do your driving. There are plenty of transportation companies available in the area that make much better traveling companions than Ser Jorah on the way to Meereen.