The sandwich is a timeless classic with seemingly infinite arrangements. To craft the perfect sandwich is unto itself an art, so much so that those who craft them have been affectionately dubbed sandwich artists (just ask Subway)! In Ontario County's Finger Lakes, we have sandwiches to rival our fiercest competitors, no matter how stacked the competition is. I love sandwiches, and our area has some of the best. Here are a few of my faves!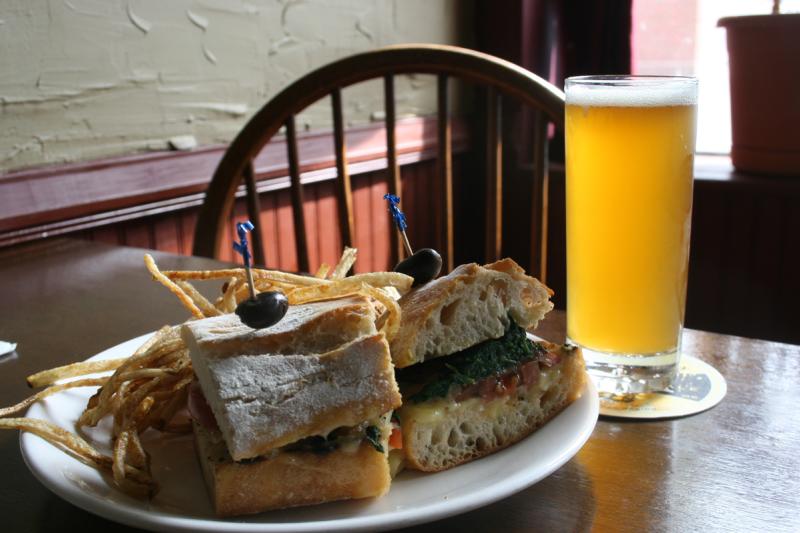 Red Dove Tavern 
An iconic Geneva restaurant, Red Dove Tavern's warm, urban atmosphere makes it a popular place for families visiting nearby Hobart and William Smith College students. They have a standard menu as well as many, constantly changing specials. Try the bacon-jam burger! What is bacon jam? This tasty concoction is a mixture of bacon, sautéed onions, brown sugar and a mix of spices.
Bonus side—be sure to order the buffalo style fried chickpeas. This crispy, spicy side is best eaten by the spoonful.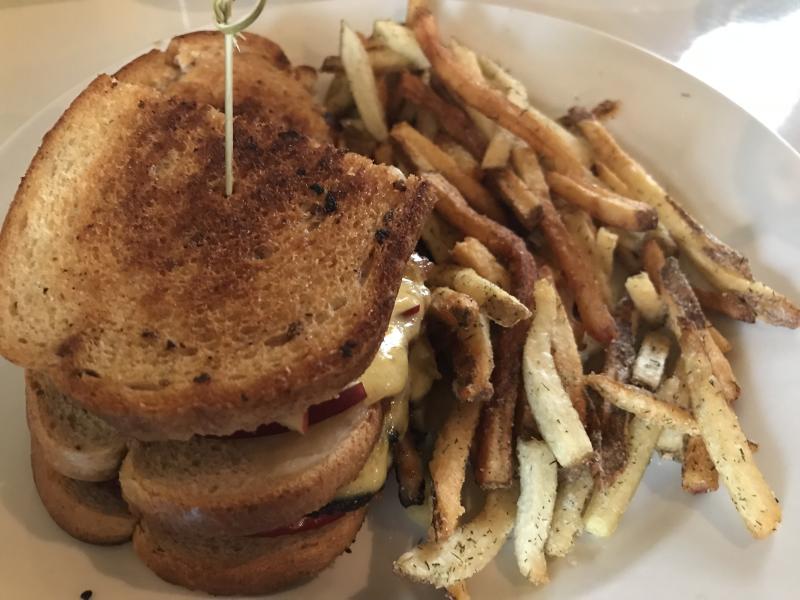 Roots Cafe​
Roots Cafe's rustic-antique style fits right in with the quaint, artistic village of Naples. You'll want to go for the grass-fed beef, fresh local produce, wine & spirts, craft beer or some of the best live music the Finger Lakes has to offer! Check out the double-decker ham and Swiss sandwich served with thick slices of grilled ham, melted Swiss cheese, sliced apples and a honey Dijon aioli, all served on grilled rye bread. It's a must!
Bonus side—no Roots visit is complete without their garlic dill fries!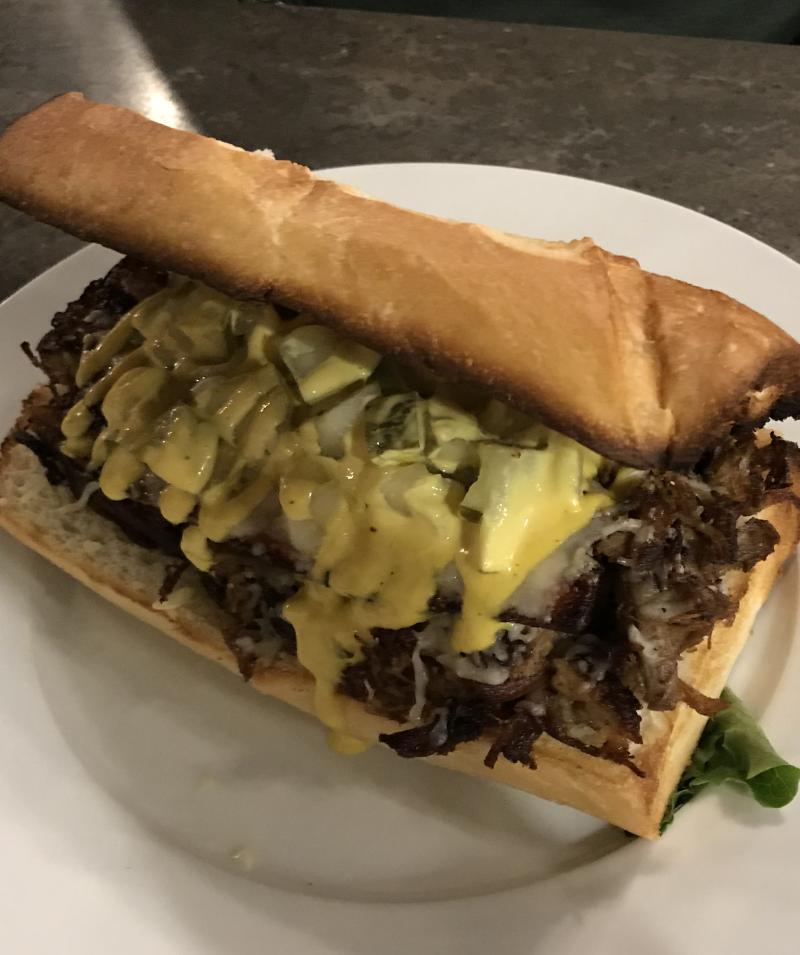 Six50 Black Oven Cookin​g
Six50 Black Oven Cooking in Victor uses local hardwoods as a fuel source for their cooking that in turn produces a smoky flavor and cooks at very high temperatures (650 degrees). That high temp ensures every dish you choose is unique and delicious! My Havana braised pork with Swiss cheese, ham, sliced pickles and creamy mustard was out-of-this world thanks to the crispy hoagie roll in which it was served.
Bonus side—a fresh wood-fired chocolate chip cookie served in a skillet is a must. Six50 recommends sharing with a friend… I recommend ordering your own!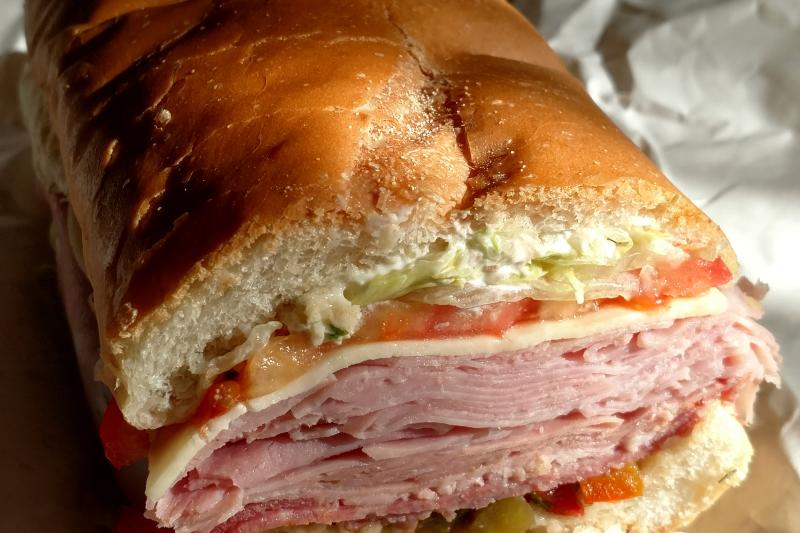 Casa Italiana
This friendly, local grocery specializes in Italian fine-food imports and at their deli they will build you a sandwich made-to-order which will have you leaving saying, "Delizioso!" Popular with locals, especially on Sundays, their sandwiches come piled high with a variety of lunch meats and fresh vegetables. Casa Italiana's Italian assorted sub is popular and comes loaded with favorites like turkey and salami.
Bonus side—after all, the perfect sandwich deserves a perfect side. Try one of their cold salads like the three bean or potato salad.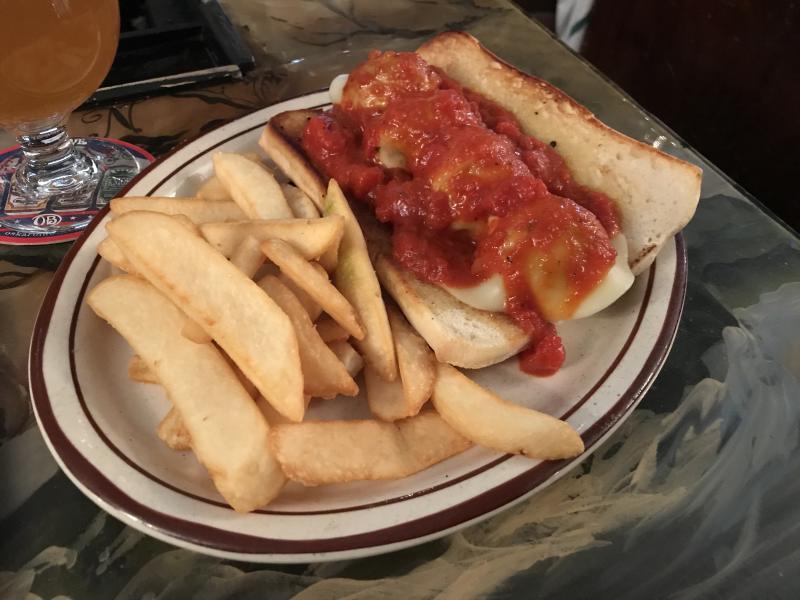 Beef and Brew
A stone fireplace and tavern seating greet you as you enter this warm and inviting downtown Geneva restaurant! Their menu features American, British, and Irish fare and their signature dishes include beer and cheddar soup, beef and brew stew, Polish kielbasa, and a slow roasted beef on weck sandwich. I'm partial to the delicious meatball hoagie—just enough meatball, cheese, sauce and hoagie! And don't get me started on the steak fries… And if you're thirsty? They've got you covered. Beef and Brew offers 120 varieties of beer!
Bonus side—do not miss the hot, fresh pretzel appetizer that comes with a beer and cheddar dipping cheese sauce!