I SCREAM, YOU SCREAM, WE ALL SCREAM FOR ICE CREAM!
What, you weren't screaming for ice cream nearby? Probably because you don't know the exciting news that I must share!
For those of you who may not know, July is National Ice Cream Month, and Sunday, July 16 is National Ice Cream Day. And boy oh boy, we've done something incredible to honor the occasion. We've partnered with Cheshire Farms Creamery in Canandaigua to produce a limited-edition ice cream flavor for July called, FLX Visitors Confection.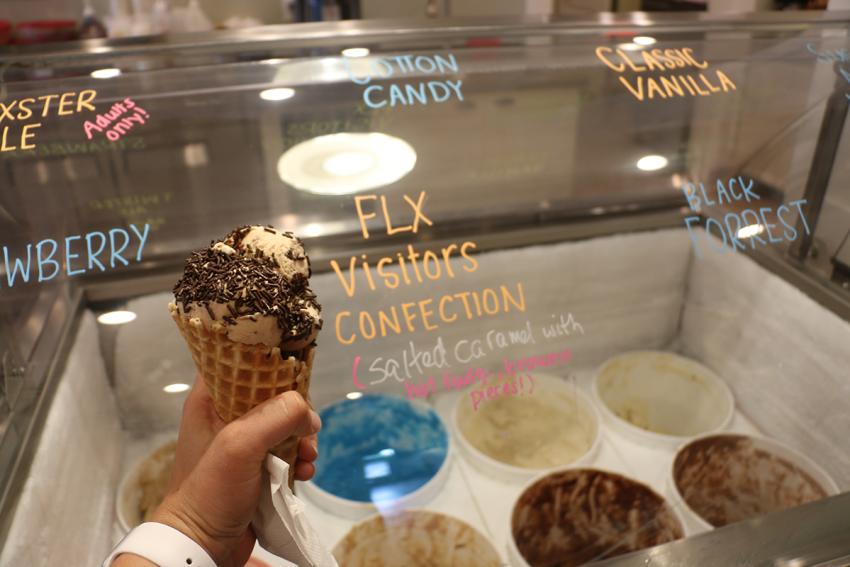 Not to worry — all the hard work and churning was done by the masters at the Creamery. The name may be a play on our organization, but the flavor is no joke. I'm talking about sea salt caramel ice cream, with a hot fudge ribbon and homemade fudge brownie pieces. (My sincerest condolences to all my gluten-free friends out there, but the Creamery has other deliciousness in store for you!)
Folks, our team has tasted this ice cream, even if it's not the nearest ice cream shop, do yourself a favor — get down there immediately. This flavor won't be around forever … we might eat it all! Don't believe me? Look at those smiles on our faces!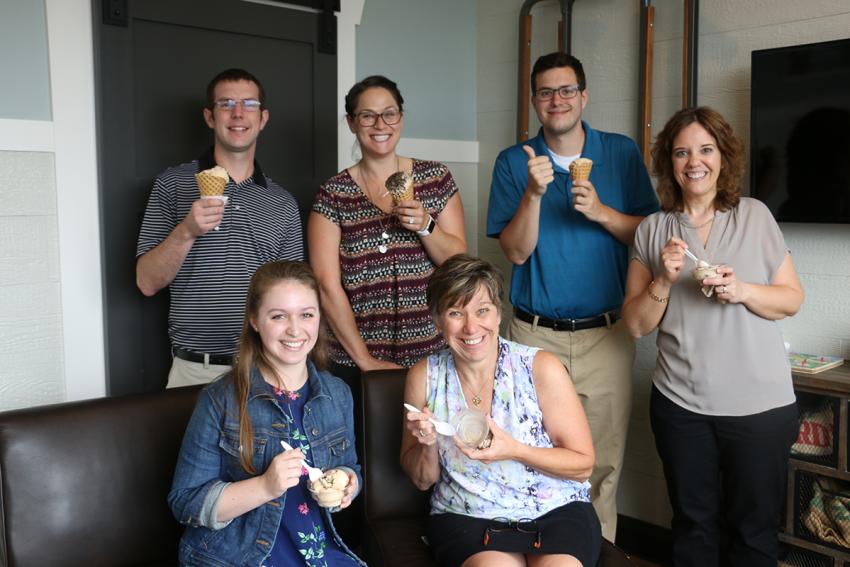 See you there!