For us in Ontario County, March is about all things maple (I think there might also be a basketball tournament as well? I will check on that). Maple Weekends in March are a great time to spotlight the sugarmakers that keep our pancakes coated with syrup year-round, and the process of turning the sap into syrup. 
What's Maple Weekend you ask? For two weekends in March, maple farms invite visitors into their sugar houses to learn firsthand how mouth-watering maple syrup and other products are made. Many of the farms incorporate fun, family-friendly activities into the day's event, always including a tasting of New York's freshest syrup and the chance to purchase maple products for later.
We know how to do Maple Weekends in the Finger Lakes, and this year we have six local maple farms joining in on the fun. Check out our events calendar to see what activities are being held during this year's Maple Weekends, March 23-24 and 30-31, 2019.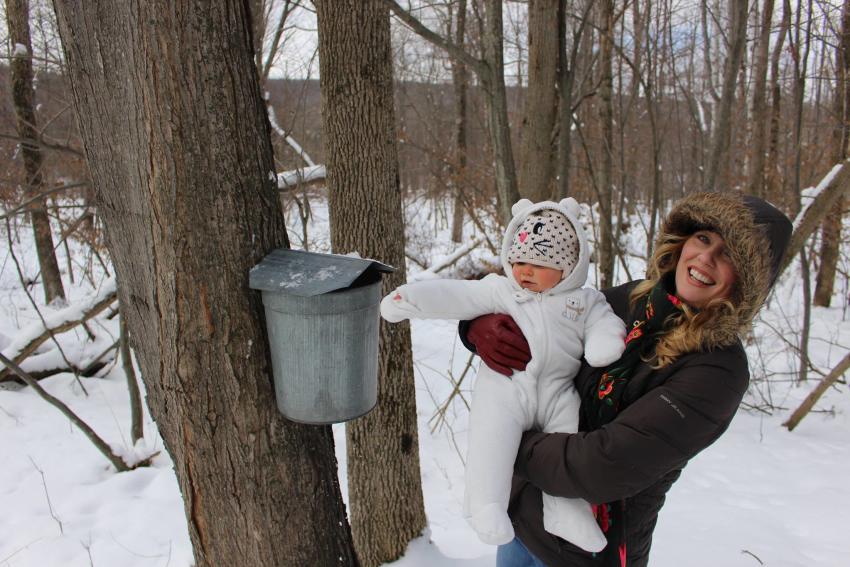 Celebrate 41 years of maple sugaring by visiting Cumming Nature Center from 9 a.m. to 1 p.m. both weekends to have a freshly prepared pancake breakfast with pure maple syrup.
Learn the processing techniques used to turn sap into syrup from 10 a.m. to 2 p.m. The center will be open from 9 a.m. to 5 p.m.
6472 Gulick Road
Naples, NY 14512
585-374-6160
rmsc.org/cumming-nature-center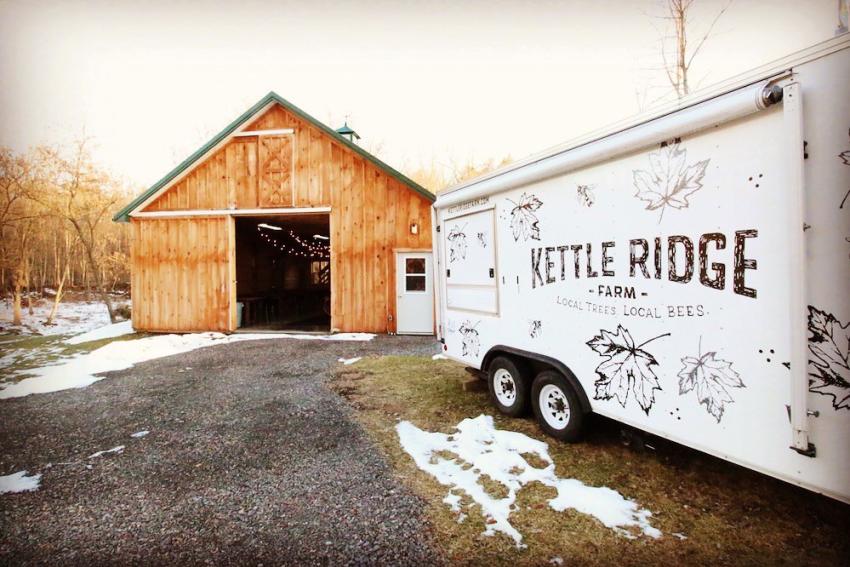 Joe and Chris Hurley are the father-son team behind Kettle Ridge Farm, which produces maple syrup and honey on more than 70 acres in Victor, NY. Together, they have built a growing agri-tourism enterprise known for its quality products and innovative programs, including the Adopt-A-Maple program. In addition to maple syrup and honey, Kettle Ridge Farm operates a pancake food truck, stages a popular fall festival called KettleFest and hosts a series of farm-to-table dinners.
Stop by Kettle Ridge Farm during Maple Weekend between 10 a.m. to 4 p.m. for fresh maple syrup samples in the tasting room, tours of the sugarhouse/farm, and of course pancakes! Their pancake food truck will be on the property serving until 2 p.m.! Every hour, a group will be able to take a hike in the sugarbush, including stops at the shiitake mushroom log yard, the honeybee apiary and the chicken coop—don't forget your boots! It will be fun and educational for the whole family.
515 Log Cabin Road
Victor, NY 14564
585-217-7108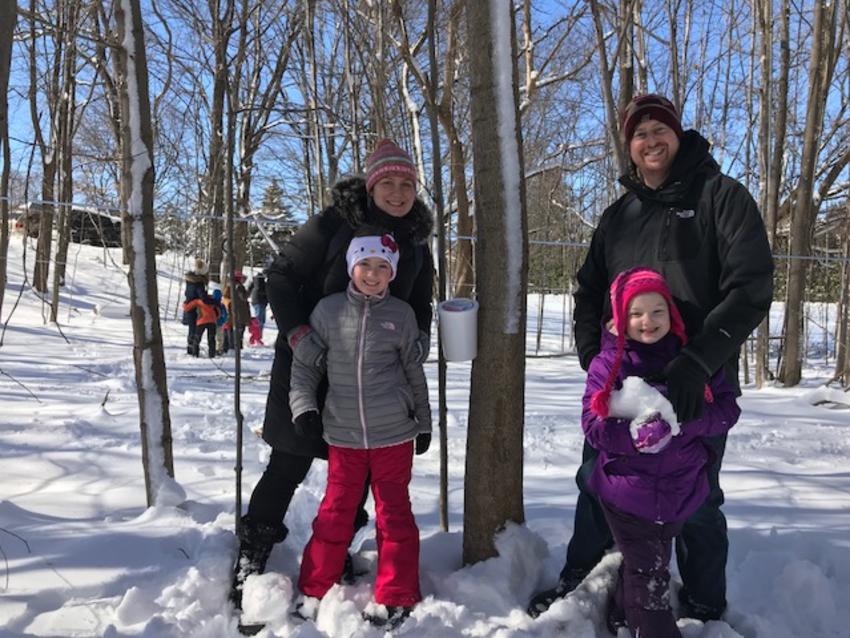 Owner Chris Schoff started sugaring when he was about two, and officially started his own small business is 2000. Schoff has expanded the shack over the years and now makes about 250 gallons of syrup annually. Schoff's three sons help him gather, process and bottle the syrup, making them the only local producer that sells exclusively local syrup!
Bring your kids to Schoff's Sugar Shack Maple Weekend for their maple camp for kids at 11 a.m. on March 23-24 and 30-31! Each day, families can go into the woods and tap their own tree, as well as go to a demonstration on how to make maple syrup.
1064 Willis Hill Road
Victor, NY 14564
585-924-3769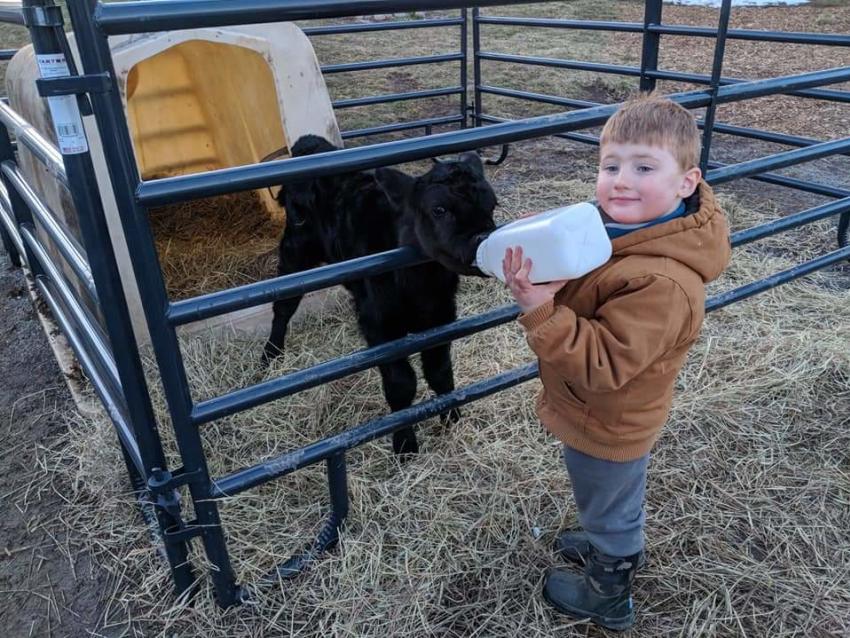 Stoney Ridge Farms is a 77-acre farm in the town of Farmington. Chris and Melinda met in 2004 and started selling sap from a small sugar bush of 400 taps, growing to an over 6,500-tap operation when they started making maple syrup in 2010. In 2013, they expanded the maple operation, built a new sugar house and installed state-of-the-art equipment, including an evaporator engineered and built by Chris.
Come out for some family fun on all four days of Maple Weekend at Stoney Ridge Farms. From 9 a.m. to 2 p.m., you'll find the all-you-can-eat pancake breakfast of buttermilk and buckwheat pancakes in a heated tent with fresh maple syrup and maple sausage. The breakfast is $8 for adults at $5 for kids under 12. Sap tours and other events will be happening from 9 a.m. to 4 p.m. all four days as well. Visitors can also visit the retail shop, where items such as maple syrup, maple cream, maple mustard, maple barbeque, maple hot sauce, maple cotton fluff and more can be purchased.
625 Country Road 28
Palmyra, NY 14522
585-733-0814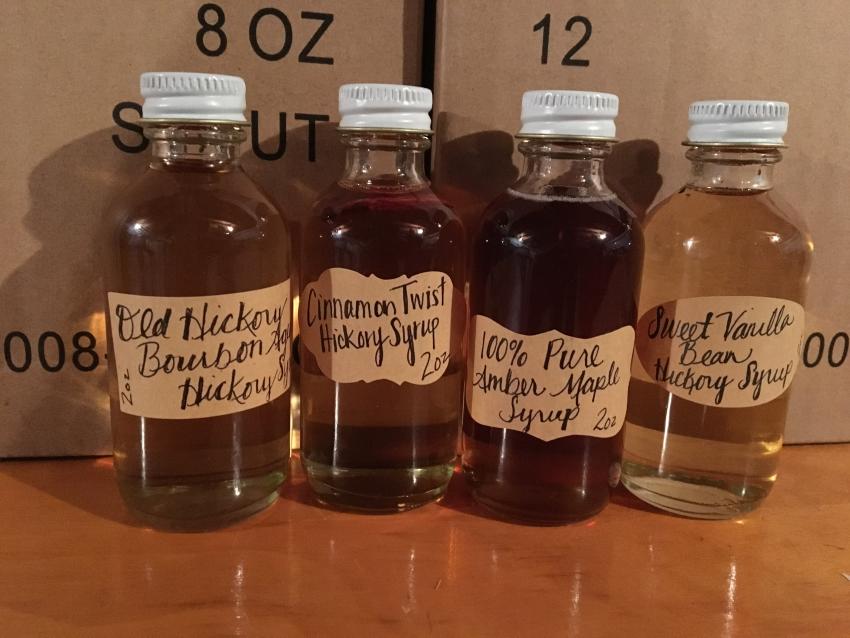 The best blueberries in the summer, the most impressive Christmas trees in the winter, and the highest quality syrup and syrup products—Syrup A'LaRue has them all! Located right on ACMME Farms, Syrup A'LaRue is your destination for farm fresh products year-round.
Syrup A'LaRue will be open both weekends from 10 a.m. to 4 p.m. for tastings of their seven varieties of hickory cream and tours of their newly-constructed sugarhouse! The weekend festivities will also include tours of the sugarbush, photo and recipe contests, demonstrations, displays on the New York State maple industry, samples of maple treats and goat petting.
927 LaRue Road
Clifton Springs, NY 14432
315-879-7390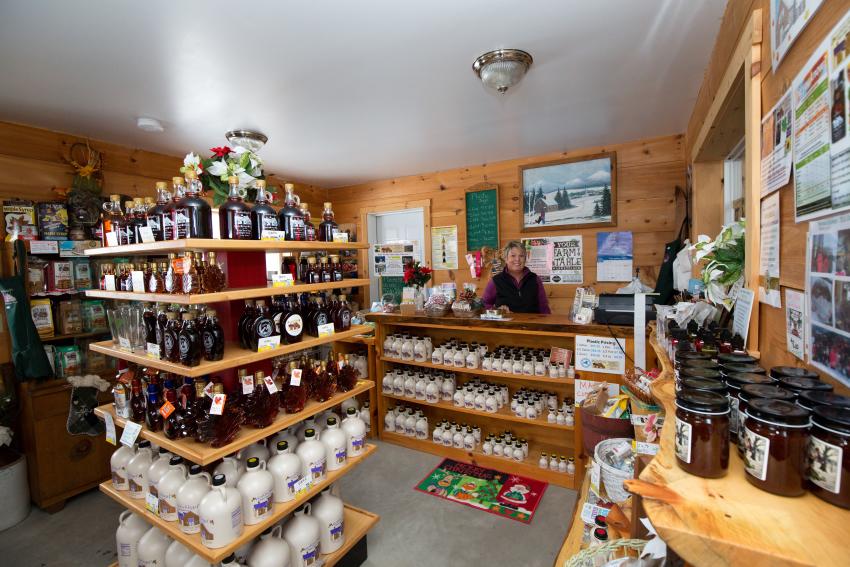 Wohlschlegel's Naples Maple Farm
A sense of generational family customs is conjured up, triggering the emotions and traditions of pure natural maple syrup. Maple syrup, with its varying hues and distinctive country kitchen aroma, is the same product it has always been. It's a symbol of simpler times, simple pleasures, family participation and hard work, recalling "days of old."
This Maple Weekend, Wohlschlegel's will be holding an open house from 8 a.m. to 4 p.m. and a pancake breakfast from 8 a.m. to 1 p.m. Join the fun with free guided tours through the sugarbush as well as each station of the state-of-the-art sugarhouse and maple hot dogs in the afternoon. Then, stop by the retail store to shop their maple products, including Bourbon Barrel Aged Maple Syrup, maple cream spread, maple BBQ sauce and four flavors of maple syrup.
8064 Coates Road
Naples, NY 14512
585-775-7770
If you find yourself at one of these maple farms, don't forget to tag us on Instagram @VisitFLX - we want to see your pictures!