I love restaurants that are bold enough to show their kitchen team and space in action for two reasons. I love to cook and I admire those who can cook – even with lots of eyes on them. 
When, I travel, especially if I am alone, if there is a counter facing the kitchen, I'm there. Certainly, it gets you closer to the action and the passion of the culinary artists! In our area we have a number of kitchens "on display." Consider making your own rotating schedule of dining out and next to the kitchen.
Rose Tavern at the Lake House on Canandaigua
Rose Tavern is the newest entrée on the open kitchen scene. It's a gorgeous space and a table upfront will net a great view of the fresh vegetables and the "feeding" of the wood -fired, brick oven. The team seems to work as if it's composing a culinary musical with each knowing their part and delivering a tasty performance to your table.
---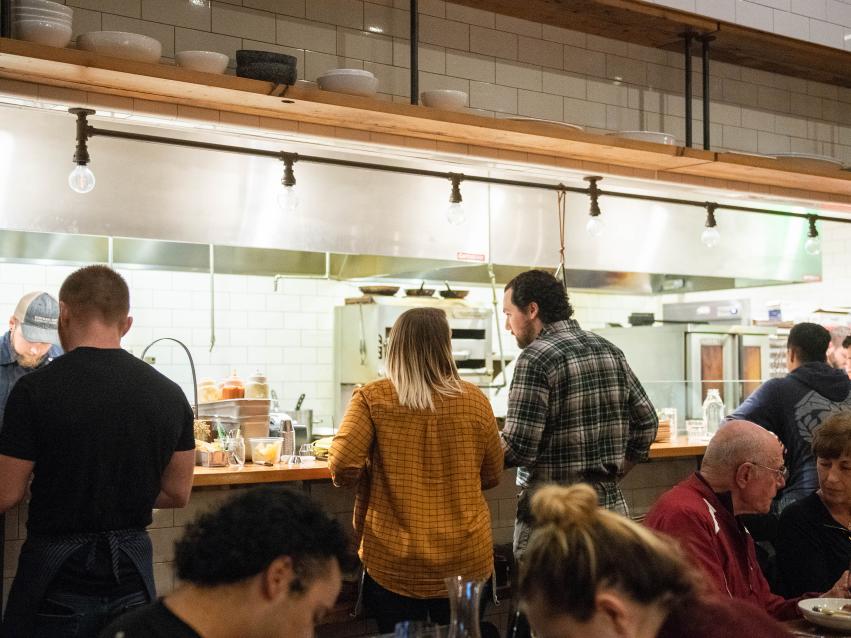 Farm-to-table is fortified by a culinary show at Kindred Fare in Geneva. One whole, long counter serves as both a staging area, serving area, and for me, a viewing area at one of the best restaurants in the Finger Lakes. Bonus is that you turn the opposite direction and the centerpiece of the room is the cocktail bar which is on full display creating notable cocktails and mixtures using locally distilled spirits, Finger Lakes wines and beer. It's part of the experience to seat yourself at a location that you can see both the kitchen action and the show at the bar!
---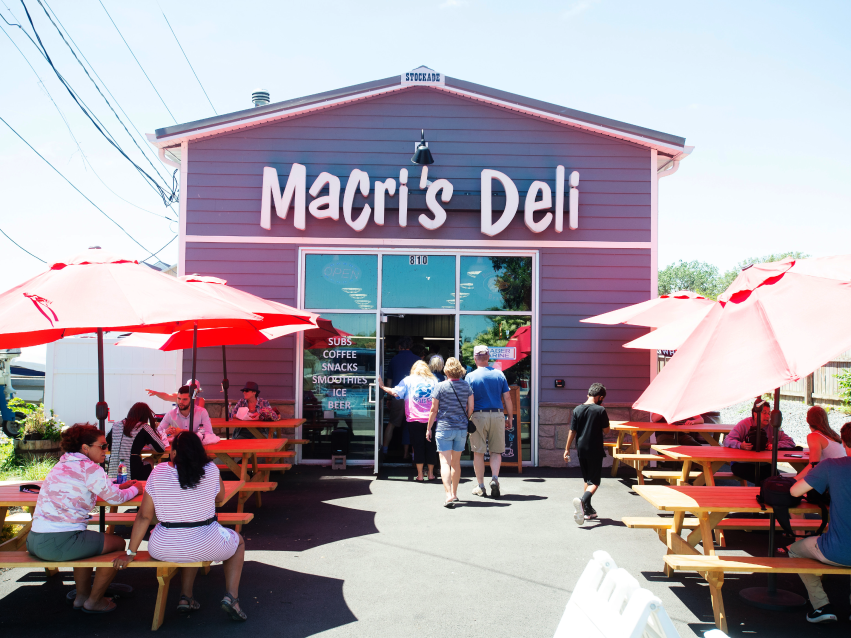 Macri's, Canandaigua Lake
Macri's is in their new space and while it's small, and there are no flames, it's still a fun kitchen experience. There are restaurants where you place your sub order and they just put the head down and make it – and then there's Macri's where you place your order and get to experience the gentle lakeside banter of your sub makers. The restaurant is a small space – but on good weather days when your personalized sub is created, you have a whole lakefront to view, completing the lakeside, casual, familial fun at this little sub shop.
---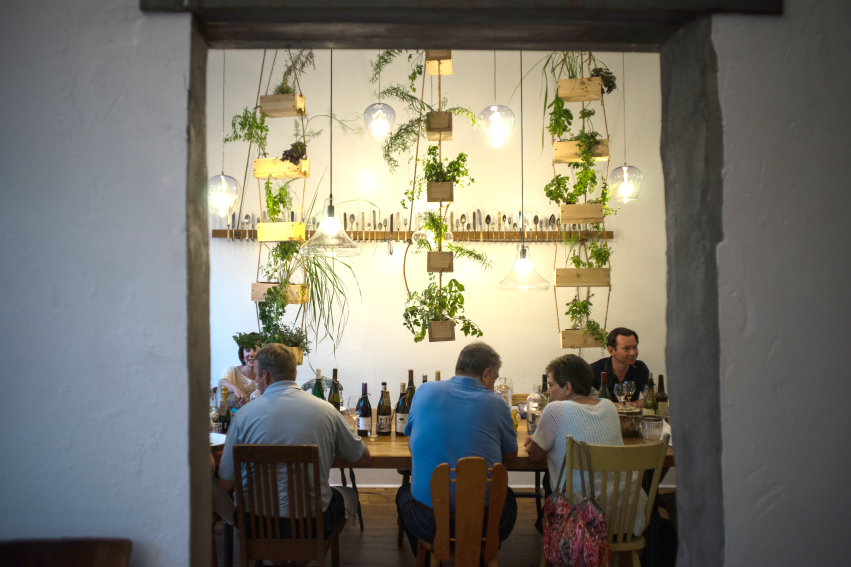 This is their whole concept. The family style tables are "right there" just a ½ counter away from the chef. The herbs that they draw from are a floating garden right above you. This restaurant was voted, a few years ago, as the top new restaurant in the U.S.A. by USA TODAY – and while they've made some pandemic adjustments, they haven't lost their mojo of top-of-the-line food, service, nor open kitchen style! Kudos to Christopher Bates, Isabel and the team!
---
New York Kitchen, Canandaigua.
The most open kitchen of all is the NY Kitchen – where classes are a hot ticket item and if you're lucky enough to get into one, you are on display as you cook at your island (guided by a culinary trained chef) and share with the new friends you're making as part of your culinary team. Reservations are a must here, so plan ahead. For those that like to cook, like me or others that like to follow a celebrity chef, this could be your place!
---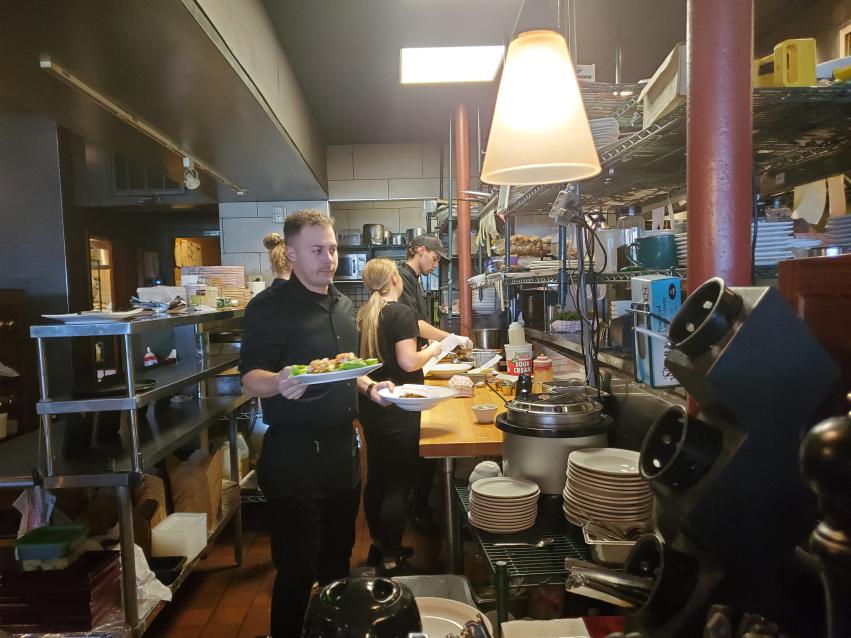 There are three choices for seating at Ports Café – depending on your mood. Sit near the window and you have the lake across the street. Mid-section is cozy and personal. Then there's the back which is closest to the kitchen with it's half-wall and you can see the chefs and others at work. My out of town tourism friends who I've taken to Ports once will always ask if they can go back there. It's impressive, the quality and the service – and it's one more place that's not afraid to open up their kitchen to let the patrons take in the whole experience if that's the section they choose.
---
Finally, if you want a big, tasty, wood-fired, mozzarella toasted covered meatball, this is your place. Oh, there are so many choices and the dishes come out beautifully presented and piping hot! At Six50, there's something for everyone.
---
Here, in the Finger Lakes, food is an more than food; food preparation is also part of the experience and the open kitchen just adds to the fun.
Which one will you be visiting? Be sure to tag us @VisitFLX and #FLXperience so we can follow along!