"You see, sometimes friends have to go away, but a part of them stays behind with you." You may believe this quote is from a profound writer or compelling spiritualist, but it's a quote from the Pokemon series' main protagonist, Ash Ketchum.  That shouldn't belittle this important message. In fact, Pokemon and playing games have a way of bringing people together. 
One year ago, last June, PokemonGO was released. A smartphone-based video game that encourages players to visit real world locations, the game took the public by storm and was a focal point of national headlines for weeks; we even wrote about its presence here in the Finger Lakes. A year later, the game is still going strong with new quests bringing people to different real world locations to meet up and play a game together, uniting people in unconventional ways. 

You never know when you may cross paths with me or a member of the Visit Finger Lakes team. We're often out and about playing (as hard as we work!) in the towns we love when we're not at our office. This was the case recently for me while playing PokemonGO with a friend at Canandaigua's City Pier, pictured below, when we were approached by two strangers who wanted to join us.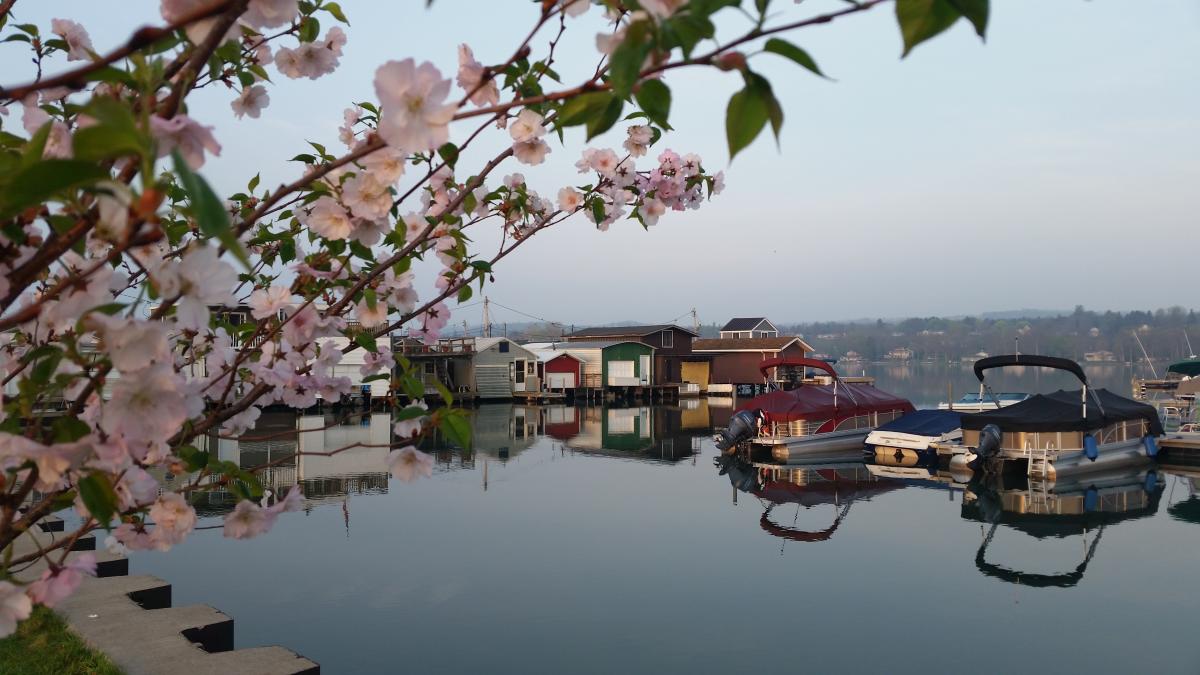 As the four of us battled together, we shared our stories. They, two young adults from Kentucky, had come to see The Avett Brothers and Paleface perform at the Constellation Brands – Marvin Sands Performing Arts Center (CMAC). When they asked what there was to do around Canandaigua, I surprised them by sharing that I worked for Finger Lakes Visitors Connection and gave them a whole itinerary! I told them that they and history buffs like them would love to visit historical attractions in the area such as Sonnenberg Gardens & Mansion State Park, The Granger Homestead & Carriage Museum, Ganondagan State Historic Site, or the Ontario County Historical Society. I also suggested some pre-show beverages at a local brewery or winery like Twisted Rail, Naked Dove, Young Lion Brewing, Peacemaker, or the tasting room at the New York Wine and Culinary Center.

After hearing all I had to say, they were eager to learn, sip, and grab a bite from one of Canandaigua's diverse and authentic restaurants before their concert, so we parted ways. To my new friends from Kentucky, I hope you had a great visit and best of luck catching 'em all! To those whom the Finger Lakes Visitors Connection team and I have yet to meet, hopefully we'll get to see you soon.