Just like everything else, summer vacation has taken on new meaning this year. International travel has paused, concerts are only seen on screens and festivals are going digital. In a way, it's a return to the more relaxed days of yesteryear. No overflowing calendar, no frantic packing for that mad dash to the airport, and don't even get us started on cruises. But despite all this, one classic summer staple remains the road trip.  
With an eye on wide-open spaces, relaxing places, sightseeing trails and scenic drives, we have a solution for your next summer getaway. No matter where you come from, Ontario County has a lot to offer in less than a day's drive. Refreshing activities, luxurious accommodations, and delicious local food are waiting for you at every turn. 

Whether you're coming from the north, south, east or west, it's time to get your plans back on track and take a drive to the Finger Lakes.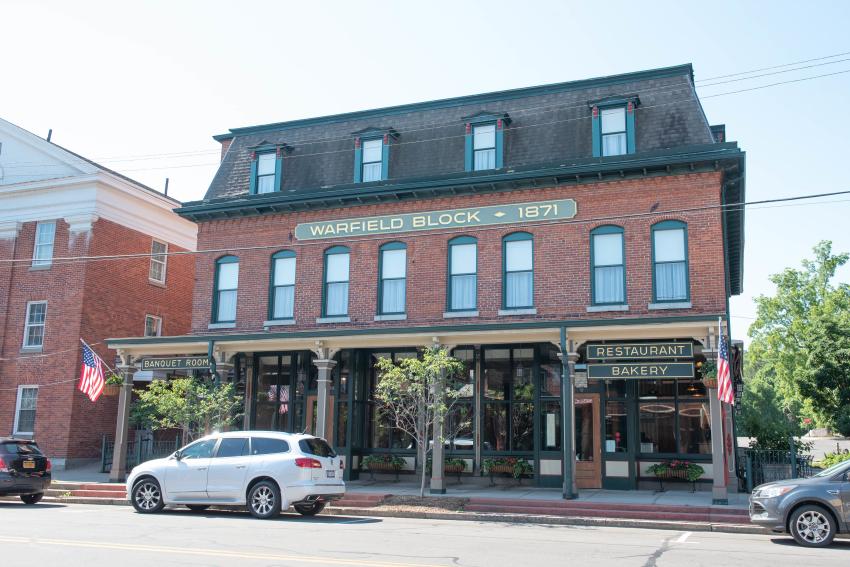 Northern Gateway
Manchester/Victor/Clifton Springs 
From our northern neighbors from Wayne and Monroe to all those booking a stay on the high side of the county, these tip-top towns have plenty of options. First things first: finding a place to stay. Fortunately, whether it's a farm, a few different inns or campgrounds (like this one or this one), you have plenty to choose from.  
Next up? Food! Pizza's the name of the game at Mark's, while El Basha and Warfield's round out the international influences. All are ready for takeout. And the same can be said for a selection of breweries and bars. Between the Reinvention Brewing Company, Stumblin' Monkey and the Waterside Wine Bar, there's bound to be something for you. 
Looking for somewhere to hang out or eat that delicious grub you just picked up? Depending on which northern town you're staying in, check out Dryer Road or John Brown Memorial Park.  
For a little more activity, Parkview Fairways Golf Course is open for action. Or, if you're looking to unwind, try picking up a novel from Sulfur Books. 
---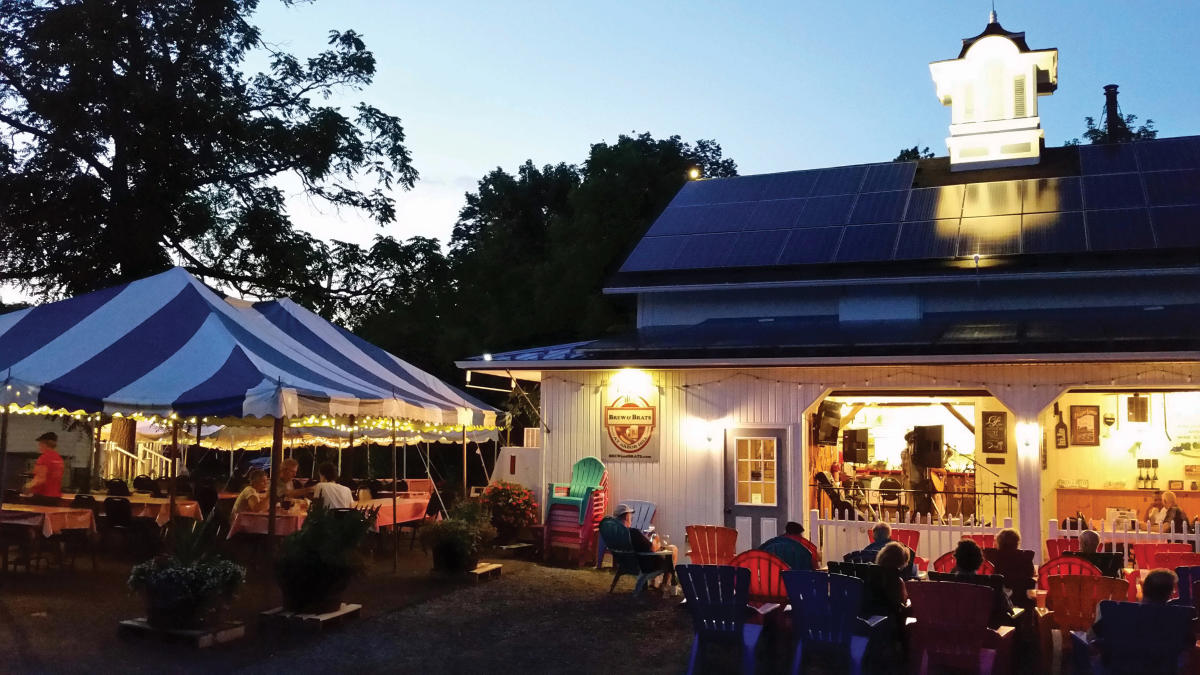 Southern Gateway
Naples/South Bristol
For anyone coming up from below our Finger Lakes region, a warm welcome awaits you in Naples. Known for the popular grape festival (and purple fire hydrants), there are plenty of great options for safe summer fun. 
Start by dropping off your bags at the Monier Manor, an elegant 1840s B&B, or reserve a spot in High Tor State Park at The Vagabond Inn. Once you've claimed your lodging, grab some brews and brats at (get this) Brew and Brats, some pizza at Neapolitan or ribs and brisket at the new Naples Valley BBQ. 
If sights are your thing, the aforementioned High Tor State Park offers incredible views, as does the Cumming Nature Center. For a unique experience check out Finger Lakes Forest Immersion, but for waterfalls, Grimes Glen Park is calling your name. A photogenic view of the County Road 12 Scenic Overlook coupled with a little ice cream from Lynnie Lou's after a long day is an ideal way to wrap up the evening. 
---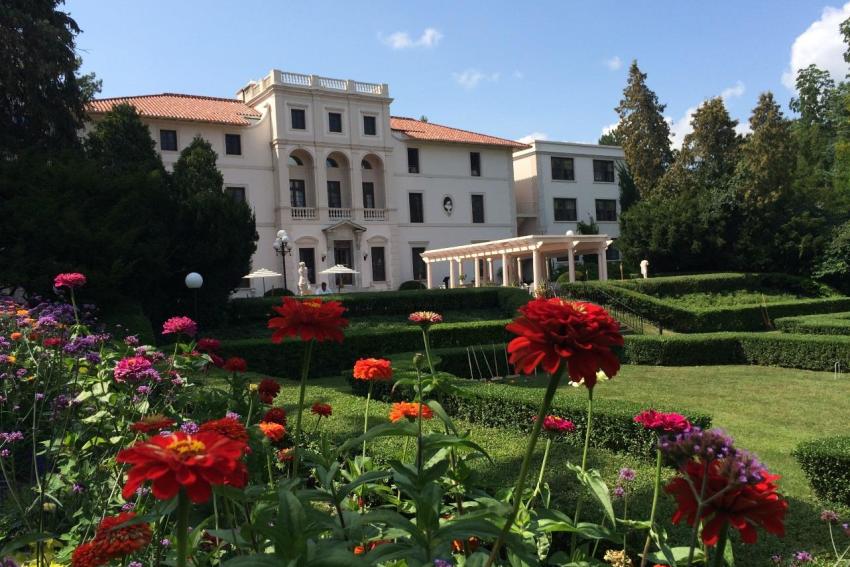 Eastern Gateway 
Geneva 
Driving in from the Syracuse side? The agriculturally rich, uniquely urban experience of Geneva awaits you. Book a stay at Geneva On The Lake or experience the royal treatment at Belhurst. While you're at it, tour the tastes of a winery at Billsboro or Belhurst, and follow it up with some premier dinner options like FLX Table, Momberger's Deli or Edgar's Restaurant in the Castle. Somewhere in there you'll want to find time for activities. The 5&20 Disc Golf Course is a great place to air it out before visiting the scenic Seneca Lake State Park. Whatever you select, you can always wrap up the day with a cold one from Twisted Rail. 
---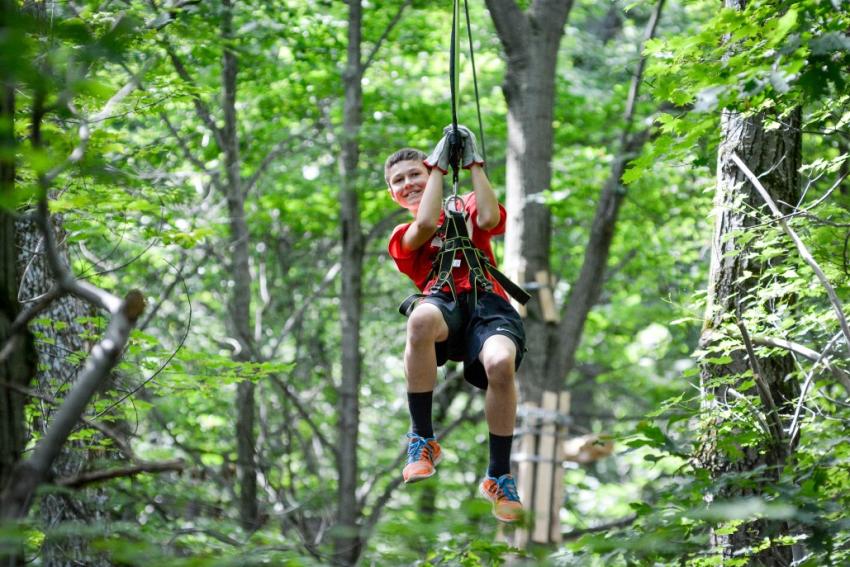 Western Gateway
Bloomfield/Bristol/Honeoye 
The last gateway is a western welcome found in the natural beauty of Bloomfield, Bristol and Honeoye. These three towns provide a calming atmosphere that may be exactly what you're looking for this summer.  
Begin your adventure in the open air of Creek-N-Wood or Bristol Woodlands Campground. An alternative "Great Camp" feel can be found at the Greenwoods Bed & Breakfast Inn. 
With accommodations settled, getting out and about is exactly what you'll want, and our western region is perfectly suited for the outdoors. Water activities like fishing and swimming are ready and waiting at Sandy Bottom Park. Bullzeye Archery will put your skills to the test in Bloomfield. But the most adventurous of souls can step through the skies at Bristol Mountain Aerial Adventures.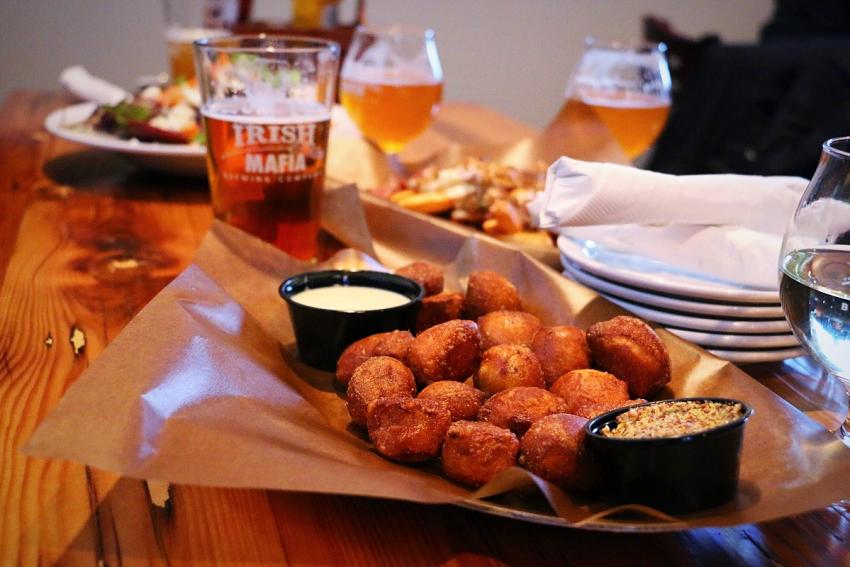 The Bloomfield brew scene is strong with players like Other Half, Noble Shepherd and Irish Mafia, the latter of which also serves up some tasty dishes for those hungry days. And if that wasn't enough, the ice cream game is equally strong with shops like Shivers and Sharks serving scoops to even the biggest sweet tooth. 
---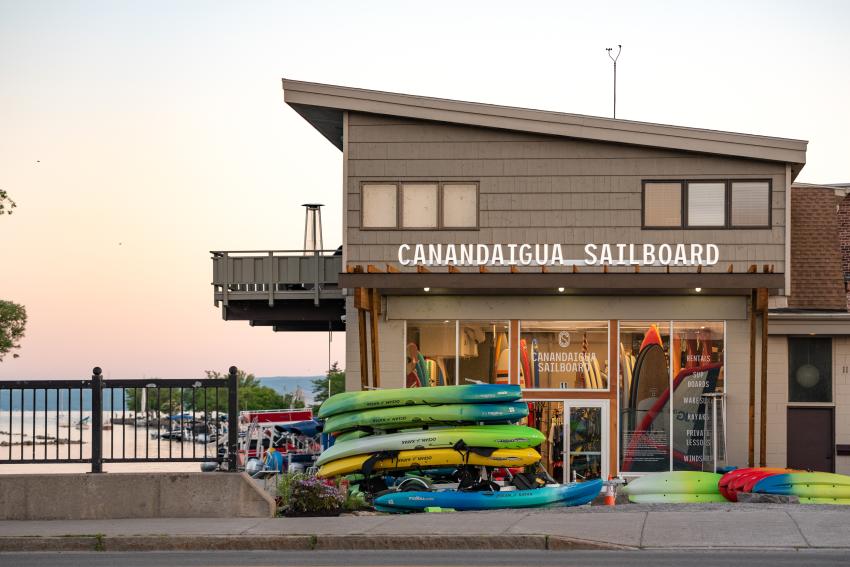 BONUS
Canandaigua 
North, south, east and west, our Finger Lakes gateways have a lot to offer, but if you venture a bit further into the heart of Ontario County, you can find some gems at the "Chosen Spot." Canandaigua boasts great food (Casa de Pasta, Nolan's, Rheinblick), great drinks (ROC/FLX Craft Beverage Trail, Sand Bar) and things to do (Roseland Wake Park, Ontario Pathways, Canandaigua Sailboard). Bringing a group? Try Daydream Sailing for a great team-building excursion. No matter the direction you're coming from, a quick trip to the center of Ontario county will open up a world of possibilities.