With the temperatures starting to drop a bit in Ontario County, it's time to pull out the crockpot and the comfort food recipes that make the winter months so cozy. But if you're on vacation (Or don't want to cook!) the question becomes "Which of the many amazing Ontario County restaurants should I go to for a hot meal?"
Don't worry—Finger Lakes Visitors Connection has you covered with our favorite spots for a great wintertime meal! 
When Valerie isn't playing in the snow with her grandkids in the winter, she can be found warming up with a hot meal at Lafayette Restaurant in Canandaigua. They are only open for breakfast and lunch, but when Val is looking to take her parents out for a good old-fashioned meal at a reasonable price, it must be Lafayette!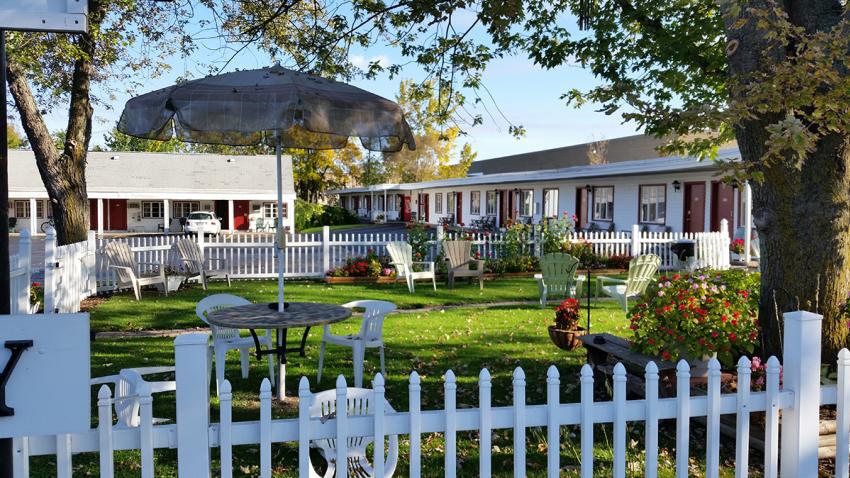 Insider tip: Everything is homemade—you truly can't go wrong!
Our marketing maverick, Christen, likes to take the winter months to head to Finger Lakes restaurants she hasn't been to before. Having a glass of wine in a cozy restaurant on a snowy day is the best! When she's looking for a hot meal, though, she and her husband head over to Rheinblick German Restaurant in Canandaigua. It's like being in Munich for Oktoberfest, minus the expensive airfare! She loves the cozy family feeling and seeing all the staff in authentic dress.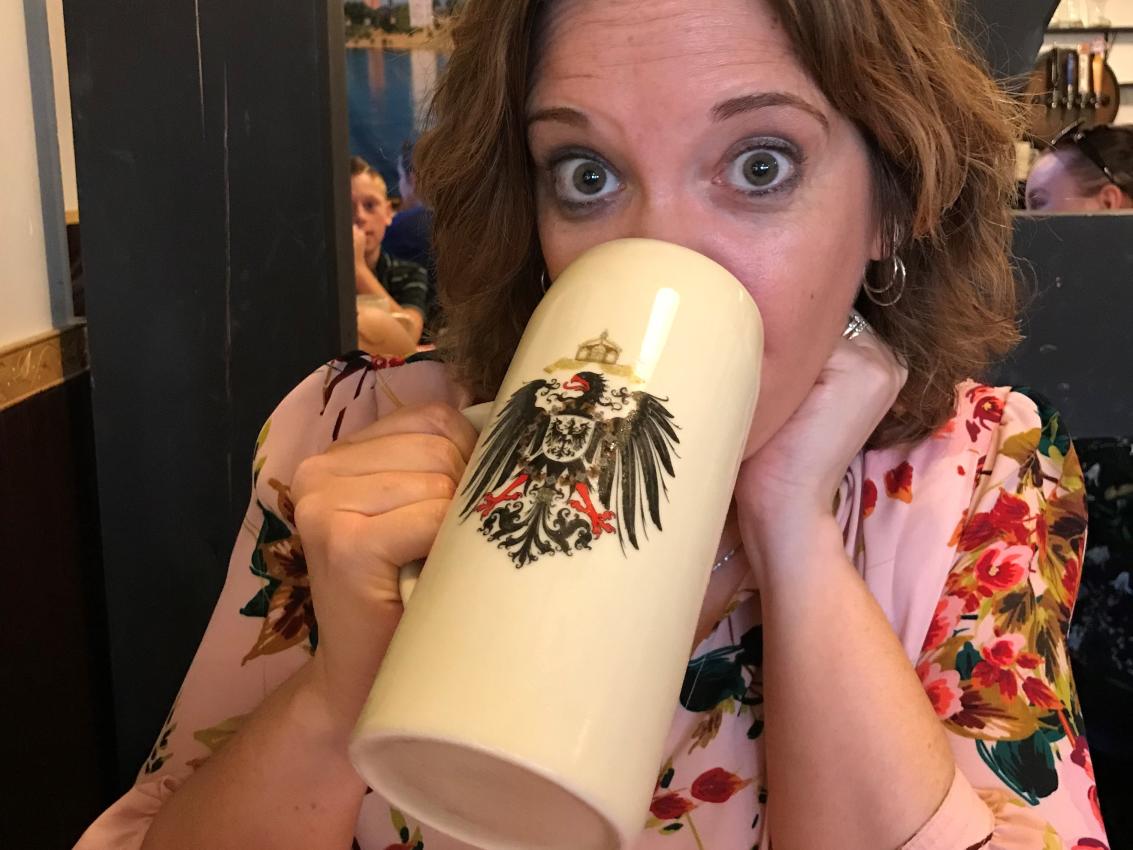 Insider tip: You can't go wrong with any of their schnitzels, but you must get a stein of German Radler to go with it!
Melissa loves buying fresh produce from the great farmers markets throughout Ontario County, and fortunately that fun doesn't have to stop in the winter! But after filling her kitchen with fresh produce, sometimes her ambition stops there and she looks to have dinner at one of the county's great farm-to-table restaurants. Her current favorite for a hot meal? Kindred Fare in Geneva, known for its good home cooking, homemade bread and fresh cocktails.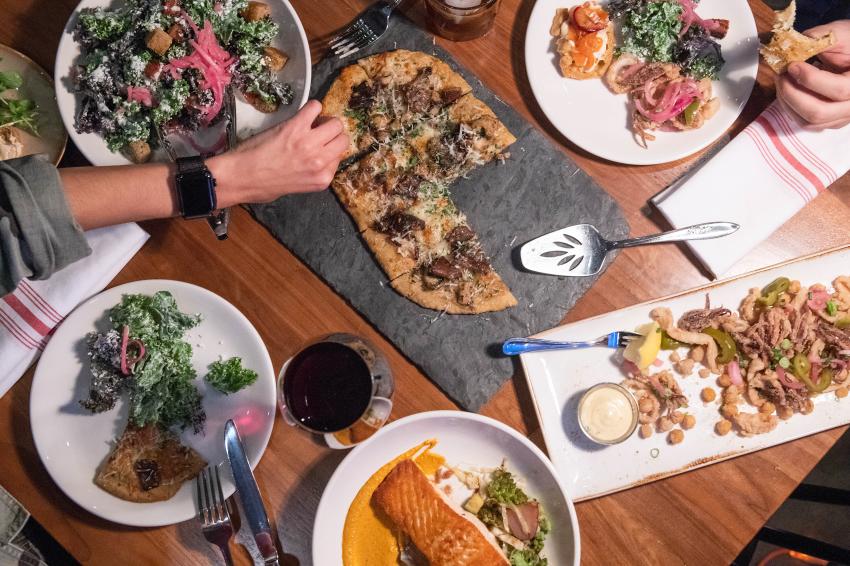 Insider tip: You MUST try their mac and cheese with Pittsford Dairy cream, Shtayburne Farm cheddar cheese and panko—and then bring her back some, as well. We don't make the rules. We just follow them.
Most winter days, David can be found outside building snowmen with his son and then planning dinner at a spot both he and a 4-year-old enjoy. He's a huge fan of Depot 25 in Shortsville, a restaurant right inside an authentic New York Central Railroad depot built in the late 1800s, creating a great atmosphere.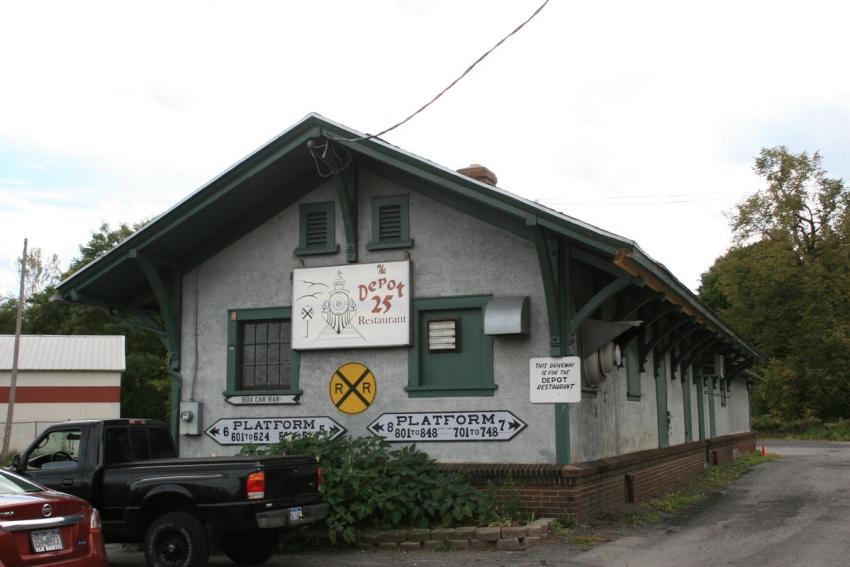 Insider tip: If you're looking for a fish fry done right, Depot 25 is your place. Not a seafood fan? Any of their pasta dishes measure up, as well.
Carol loves hiking the many Ontario County trails year-round, but nothing beats a winter hike with her grandson and faithful four-legged companion, Shadow. After a day on the trails, she can be found heading over to Roots Cafe, arguably the county's best-kept secret, for a great hot meal. She loves the intimacy, the Inspire Moore wine selection (The tasting room is right behind Roots!) and the personal touches.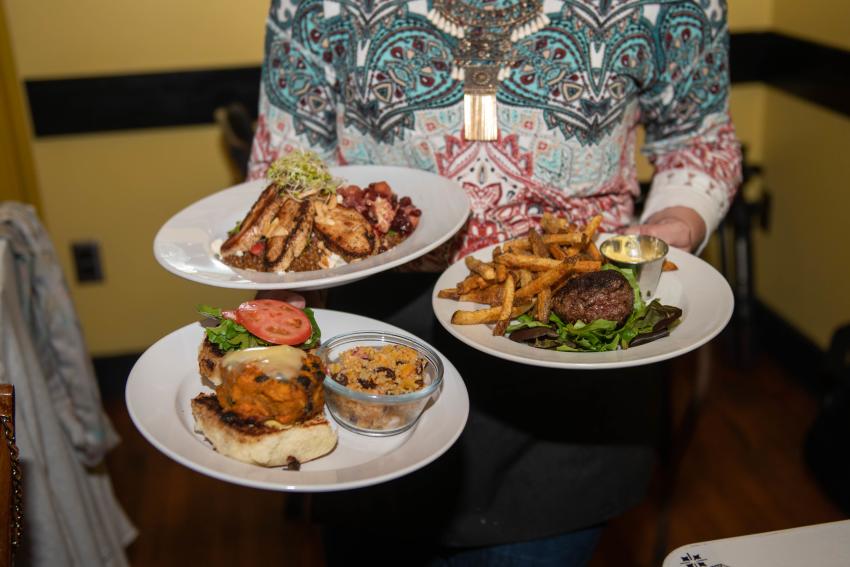 Insider tip: When at Roots, you must go with the Roots burger. We're talking Sweet Grass Farm's grass-fed beef seasoned with onion and cream, stuffed with garlic butter, and served with slaw and aioli on a house-made roll. Wait—what are you still doing reading this? Go try it for yourself!
What's your favorite spot for a hot meal in Ontario County? Tag us next time you're there @VisitFingerLakes on Facebook and Instagram—we want to know!
**Full disclosure: To narrow this list down to five was a challenge! Ontario County truly has some amazing restaurants we didn't mention but that are worth checking out. Click here for a full list of Ontario County restaurants and click here to join our e-newsletter family.