As the sunsets of summer drift into the horizon, the beautiful brushstrokes of autumn usher us into what many believe to be the best season of them all … fall. Pumpkin pickers and haunted-house historians rejoice with the changing colors of the leaves and the brisk crispness of the air. Fall beckons us to experience what's left of each day's waning sunlight. Fortunately, the Finger Lakes provide the perfect backdrop for an autumn adventure. Whether it's a vacation, daycation or something in between, we've put together six fall foliage trips you're sure to love.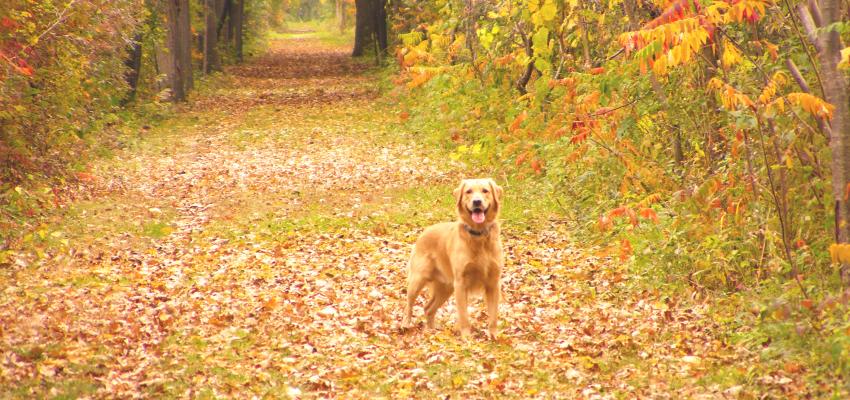 Canandaigua
If Canandaigua is calling, take some time to traverse the 34 acres of wetlands at Lagoon Park via walking trails, bridges and overlooks. The Ontario Pathways offer a very dog-friendly option, as well. After that, grab some grub to go from downtown Canandaigua and mosey on over to the Canandaigua City Pier for a fall sunset over the lake.
Geneva
Start your stay in Geneva with a healthy hike at the Kashong Conservation Area. After you've taken in the scenery, pack a picnic and relax with history at Pulteney Park and its granite WWII memorial. Complete your unwind time with a waltz down 1 Lakefront Drive at Seneca Lake State Park, where adults can enjoy the views and children can enjoy the playground.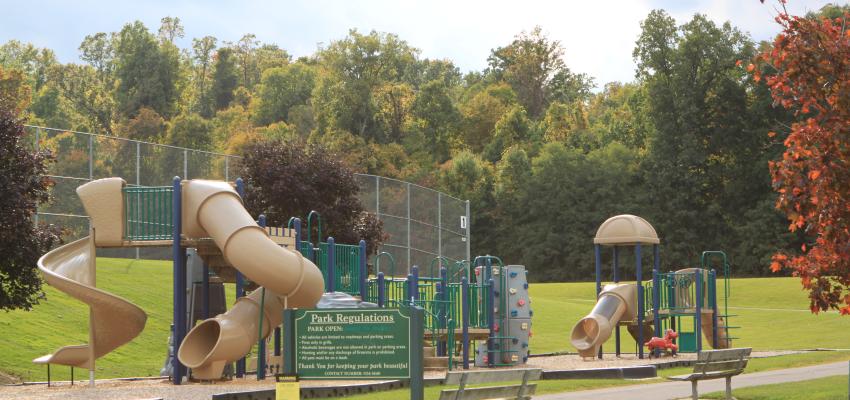 Victor
With changing leaves and crisp air galore, parks are the place to be in the fall, and Victor is full of them. Dryer Road, Lehigh Crossing and Mertensia Park all offer a day of autumn fun. And if you've got the energy from a full meal in you, grab a camera and hit the 30+ miles of multi-use trails that are a part of Victor Hiking Trails. With the fall foliage on full display, there's bound to be a solid photo op or two.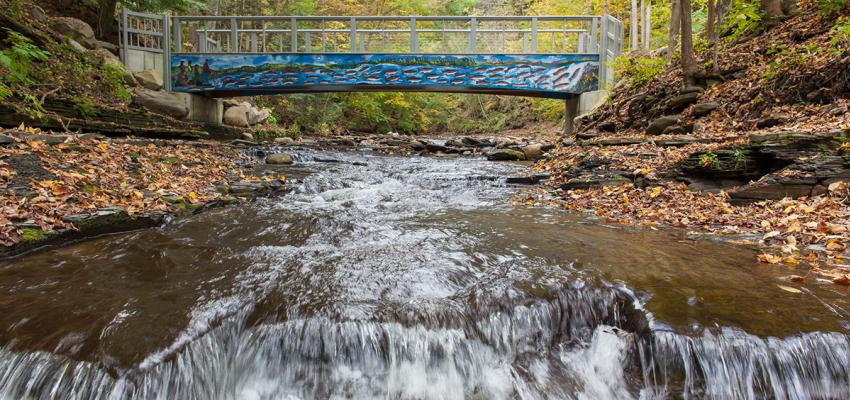 Naples
Have you ever seen the oldest fossilized tree in New York State? If not, spend a day with friends and family at Naples' Grimes Glen Park, where multiple waterfalls reside. Once that adventure is finished, hike to "The Jump Off" at Gannet Hill, one of the highest points in Ontario County, for a picture-perfect autumn view. If you've still got energy left to burn, perhaps after a hearty lunch, cap off your Naples stay at Stid Hill to see the trees glow with the setting sunlight.
Bloomfield
Bats, balls and playgrounds are a good bet for an October weekend. Michael Prouty Memorial Park in Bloomfield has the fields, courts and paths you'll need to have a good time. For some two-wheeling action, find a bike trail in the area and take in the fall colors. As for book lovers, they can snag a spot in the historic Village Square to get lost in their latest literary tales.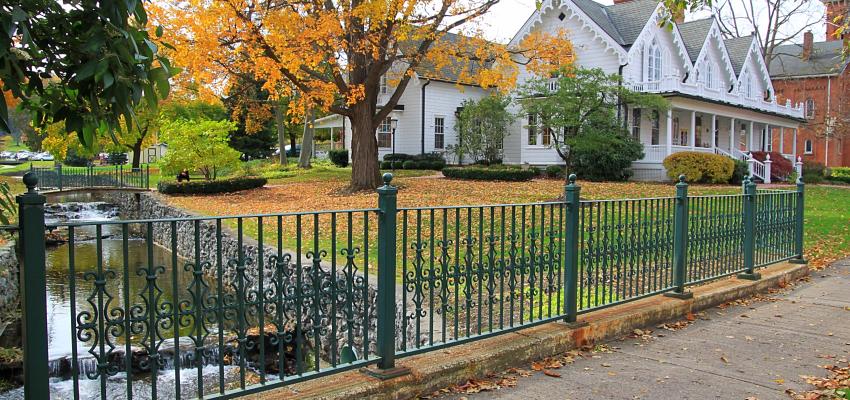 Clifton Springs/Phelps
If you're looking for a park with a playground and a pavilion, stroll through Clifton Springs Village Park for an afternoon of fun. Looking for something a bit quainter? Rotary Park is the place for you. Follow that up by visiting The Labyrinth, a walking path that serves as an ancient symbol of wholeness. Then head over to Foster Cottage Museum to get a realistic view of what the village looked like at the turn of the 19th century. After all this, grab some food on Main Street in the village of Phelps and try to find the two waterways that run through the town while you're at it.