June is Pride Month—a worldwide celebration of the LGBTQ community! All month long, every major US city will have rainbow-clad parades and exciting escapades that recognize a full spectrum of sexual orientations, genders and lifestyles. But luckily you don't need to travel far to embrace Pride. Mark your calendars, because Ontario County has a variety of local pride events happening throughout early June!
In anticipation of these prideful happenings, it's important to take a walk down memory lane to the event that sparked it all, the Stonewall Riots. The riots occurred on June 28, 1969, when New York City police raided Greenwich Village's Stonewall Inn and patrons of the bar—including gay men and drag queens—fought back in defense. It was a pivotal moment that started the gay rights revolution and is now honored as Pride Month.
Check out these opportunities and festivities to show your support for Pride Month and all the people of Ontario County! You'll be sure to find something as unique as you are.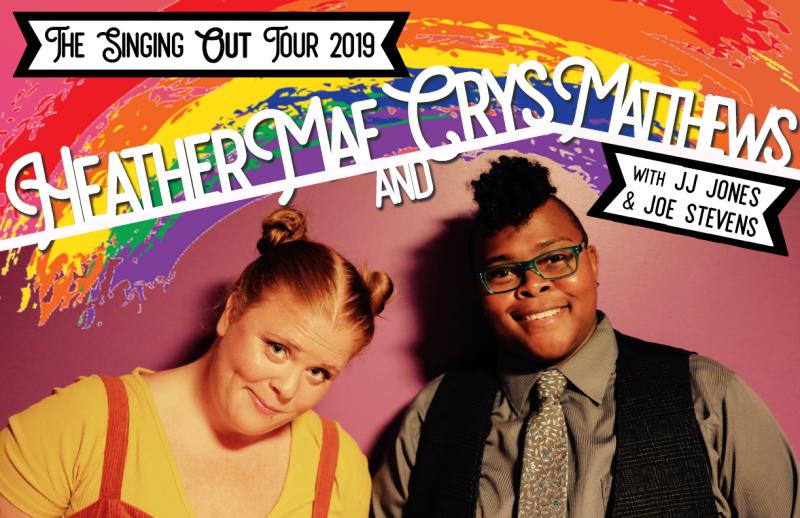 PRIDE WEEKEND AT SMITH OPERA HOUSE
June 6-9
82 Seneca Street
Geneva, NY 14456
​The Smith Center for the Arts is celebrating Pride Weekend with a full slate of programming, including a concert and films that honor the LGBT community. Events include:
Thursday, June 6
7pm: "Paris is Burning" screening
Friday, June 7
8pm: The Singing Out Tour With Heather Mae and Crys Matthews. Heather and Crys are being lauded as the new generation of social justice music-makers and will be at the Smith for an intimate experience.
Sunday, June 9
2pm: "Stonewall Uprising" screening
7pm: "Bohemian Rhapsody" screening
Tickets are available online and at the door. No tickets needed for "Stonewall Uprising."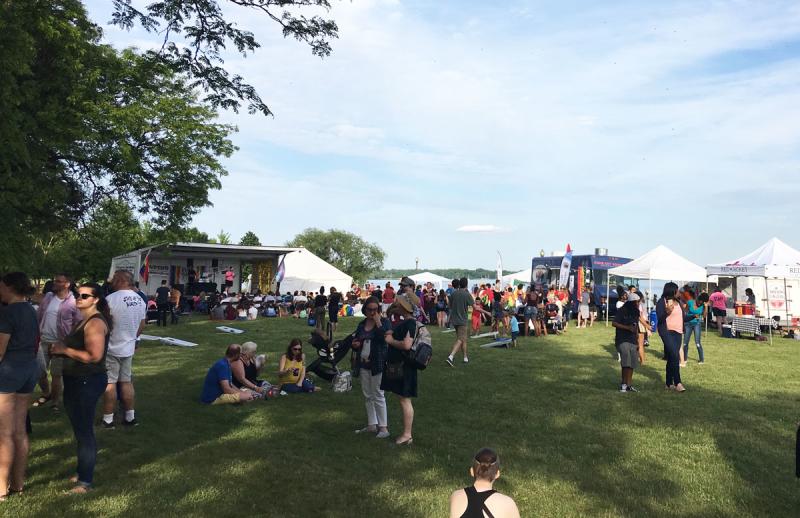 2019 FLX PRIDE FESTIVAL
June 7-9
Seneca Lakefront
Geneva, NY 14456
​The annual FLX Pride Festival will take place on Pride Weekend, June 7-9, in Geneva. The weekend will be filled with entertainment and activities focused on the diversity of the Finger Lakes region and celebrating the LGBTQ community. Events include:
Friday, June 7
4-5pm: "Display Your Pride" Geneva Storefront Decorating Contest judging (Sponsored by the Geneva Business Improvement District)
8pm: Drag Bingo with Flora DeLis (Linden Social Club)
10:30pm-1am: Drag show with the Ladies of Linden Street (Linden Social Club)
Saturday, June 8
1-9pm: FLX Pride Festival at the Seneca Lakefront
9pm: Post Pride Prince Party (Cracker Factory)
Sunday, June 9
11:30am-2pm: Drag Brunch at F2T Kitchen ($10 cover charge and menu prices)
With plenty of Pride Month events, Ontario County is ready to welcome everyone! But remember that you don't need to wait for Pride Month each year to show some local love for the LGBTQ community. Small businesses throughout the Finger Lakes welcome and accept all people—so get out there and show your pride all year long!