Igloo brunches to sleigh rides, and spa days to sunsets - these are just a few ways you can spend your Valentine's Day in the Finger Lakes.
Whether virtually or in-person, here are 9 ways to spend your holiday weekend.
Vintage Vines & Valentines
Wine tastings and pairings and a vow renewal are staples of this annual celebration of love in the charming village of Naples.
---
Take a Trip to Greece
While the Finger Lakes is a destination wine region, we know sometimes you still want to go international – virtually, of course! Try the Greek Wine Seminar with Sommelier Michalis Kalampoukas of FLX Provisions.
---
Catch a Classic FLX Sunrise…or Sunset
That moment the sun crosses the horizon over the lakes and rolling hills? Priceless.
---
Kettle Ridge Farm's Sugarmaker Igloo Brunch is a great way to change up your scenery while still enjoying an intimate experience. Prix fixe menus inside igloos on the grounds of a maple farm? That's what FLX dreams are made of.
---
Whether you're opting for takeout or dine-in, Finger Lakes restaurants have meals perfect for your memorable evening. 
---
Make Dinner for Two
From the comfort of your own home, check out New York Kitchen's Virtual Class: Dinner for Your Valentine! Let a local chef walk you through this 90-minute class, and then enjoy the fruits of your labor when you're done.  
---
Champagne toasts for all when you head over to NYBP Victor Beer Hall's Valentine's Day Champagne and Jazz Brunch. Cheers!
---
Sweetheart Sleigh Rides are back at Granger Homestead, perfect for living out your Greta Gerwig's Little Women dreams as you glide through a snow-covered Canandaigua!
---
Treat yo self! If you're always talking about booking a facial or massage "someday," make that someday today!
---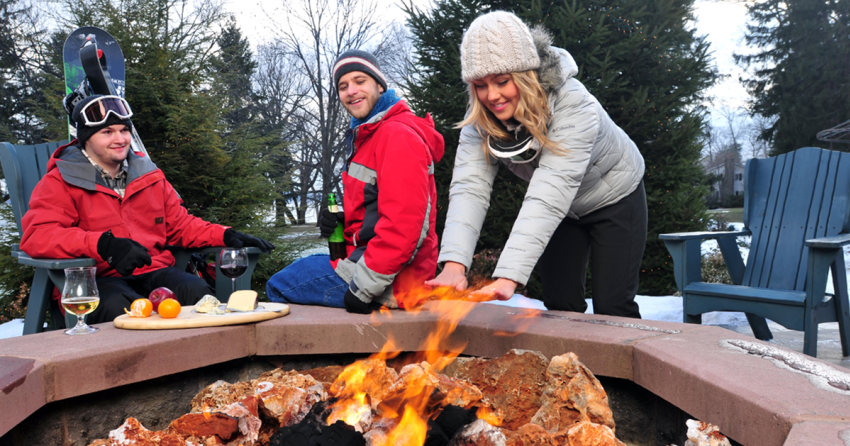 BONUS: Extend your stay with a Finger Lakes Winter Escape! Inside and out, we will have you covered.