I had my list. Ten must-visit attractions. And six hours to see them.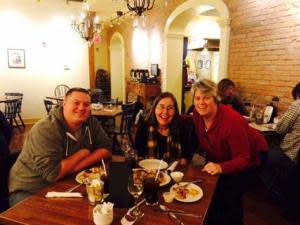 Piece of cake, right?
It sure helps to know a local. My friend NYLaurie, who calls me AZLaurie, plotted an impressive route. Starting at
Simply Crepes
in Canandaigua, where three of us ordered three crepes and divided each into thirds, was a smart move!