Ahh, vacation. That wonderful time when you get to slide out of school, push work to the wayside and relax with the family. If done well, there's nothing more enjoyable than breaking out the board games and settling in for some stories as you kick back in the gentle ease of no responsibilities. We all know that a little time off goes a long way in the happiness column, but it's important to remember the dollars and cents that go into crafting each successful getaway.
When planning the perfect vacation, having a travel budget is essential. Without it, an unexpected expense or two could make for a short-lived utopia. Fortunately, the Finger Lakes offer a plethora of options at a variety of price points to ensure a vacation that can be tailored to any travel budget. Mix and match or go straight down the line—we put together a list of options to fit any dollar amount.
---
Savvy Savings - $
For those looking to have some fun without blowing the budget.
Transportation
Whether you live in NYC, Philadelphia, Pittsburgh, Toronto, Cleveland or anywhere near the great state of New York, you're only a medium-sized car ride away from the beauty of the Finger Lakes. Leave in the morning and arrive just after lunch to save some extra dollars.
Food
One of the quickest ways to drain your cash is to eat out for every meal. Instead, try your hand at some local cooking with goods from Western New York's shiniest supermarket, Wegmans. Or if you're looking for some homegrown goodness, check out one of our can't-miss farmers markets.
Accommodations
Did someone say bonfire? Cabins, campsites, s'mores and more are the name of the game when it comes to affordable places to stay. Pitch a tent or bring a camper to one of these seven featured campgrounds. 
Activities
You don't have to spend an arm and a leg to have fun in the Finger Lakes. For starters, some of nature's best scenery is located along the miles and miles of local hiking trails. If you have your camera or phone, try your hand at photography with these top spots to snap a pic (you know, to prove it happened).
---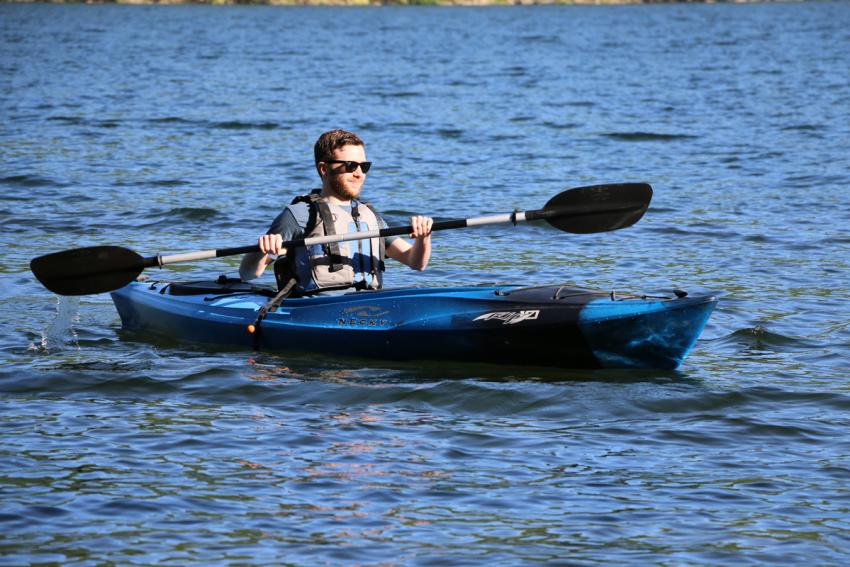 Smart Spenders - $$
A bit of savings can go a long way.
Transportation
If a six-hour trek is outside your comfort zone, you still have options. Getting to the Finger Lakes is the first part of the adventure! Consider splitting your drive over two days and make an overnight pit stop at a friend's place or check out a hotel in a town you've never seen before.
Food
Looking to have a good time by eating a few meals out? Start with this list of brewpubs and taverns for great local tastes. If you're feeling snacky, there are plenty of bakeries and coffee shops to satisfy any sweet tooth or caffeine addict.
Accommodations
Perhaps some breakfast or air conditioning is in the cards for your vacation. Budgeting for hotels can take up a substantial portion of your cash, so make sure you get the right one. Staying near local attractions can balance out the cost of travel. Fortunately, the Finger Lakes has places to stay no matter where you're located.
Activities
When it comes to the Finger Lakes, the question isn't what can you do, it's what CAN'T you do? With seemingly endless possibilities, there's something for nearly everyone. For the outdoorsy types, there are kayaks, canoes, skiing and golf. For the indoorsy folk, we have museums, glowgolf, movies and art. For everyone else, well, this link is for you.
---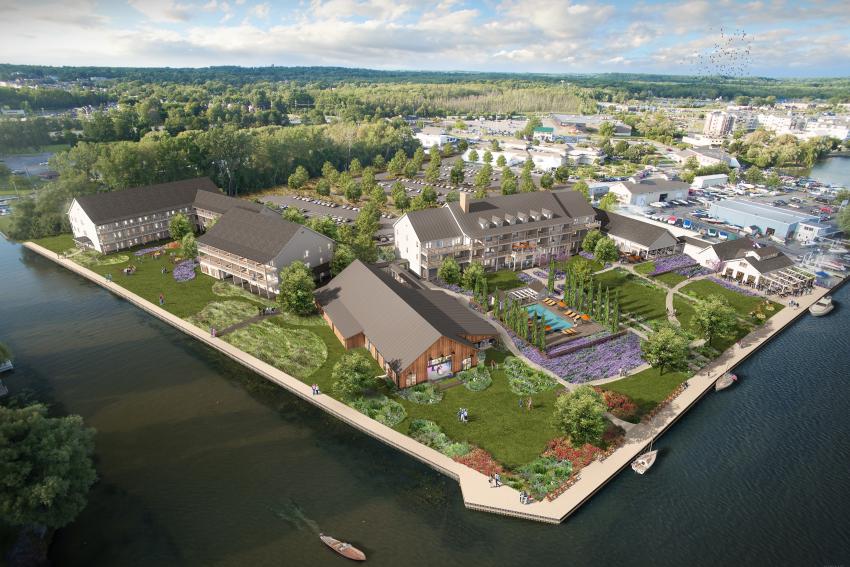 Top-Shelf Travel - $$$
As Donna Meagle from "Parks and Rec" would say, Treat Yo Self!
Transportation
Planes, trains, automobiles, doesn't matter! Just make sure you get here. Rochester, Buffalo and Syracuse all have airports and bus and train stations you can fly into or catch a ride from. While you're here, consider renting a car to catch the scenery. But for the ultimate experience, take a sky-high tour of the Finger Lakes with a chartered flight from the Canandaigua Airport. It's a view you can't get anywhere else.
Food
If you're looking for mouthwatering meals, your first stop is New York Kitchen, where you can get a hands-on cooking experience while discovering the finest food from around the state. After indulging locally, expand your palate with some international cuisine from Ichiro, Rio Tomatlan or Rheinblick. If lists are more your thing, check out the top 12 Finger Lakes restaurants.
Accommodations
On this trip, you have no choice but to sleep in style, and what better way to catch some z's than by snoozing in a castle. If proximity to water is a request, Geneva on the Lake and The Lake House on Canandaigua could be for you. But don't discount the homey vibes of a good ol' bed and breakfast. They're a great way to add a unique touch to a vacation and there are plenty to choose from.
Activities
When you're going all out, soaring among the trees with a zip line tour seems like a prerequisite. On the flip side, you could ride the waves at Roseland Water Park or shoot some lasers and bounce some bumper cars at Roseland Bowl Family Fun Center. For the grownups in the group, our world-class wineries offer fun-filled wine tours for your entire party. To cap it all off, catching a show is the way to go and you'll find all the sights and sounds at CMAC, the biggest concert venue in the area, and Bristol Valley Theater, the Finger Lakes' premier professional theater.